National Football League
National Football League
WR West among hopefuls in Packers preseason finale
Published
Aug. 31, 2011 6:42 p.m. ET

Chastin West has been one of the biggest surprises in the Green Bay Packers' training camp this year, consistently separating from defenders and making impressive catches in practice. He's the Packers' leading receiver through three preseason games, boosted largely by his 97-yard touchdown catch against Arizona.
West already knows the Packers' offense after spending last year on the practice squad, and could contribute on special teams.
Still, West faces a tough task making it through the Packers' final roster cutdown. Green Bay kept five wide receivers coming out of training camp last year, and those spots would seem to be claimed already by Greg Jennings, Donald Driver, James Jones, Jordy Nelson and second-round rookie Randall Cobb.
The Packers don't have many, if any, significant decisions left to make in terms of their starting lineup going into Thursday night's preseason finale against Kansas City at Lambeau Field. So the game will serve as a last-ditch showcase for players such as West to make a case for a place on the roster.
"I've just got to keep going," West said. "The end is going to come, whether you like it or not. Hopefully, it's what I want, but I understand it's a business."
The Packers cut another receiver, Brett Swain, earlier this week. West is happy he still has a chance, but he isn't gloating.
"In my mind, I'm just trying to go out there and play as best I can," West said. "You don't ever want to be fortunate (because) of another person's misfortunes. I think Brett's going to be fine wherever he goes, but as for me thinking about, 'Oh, well, he got cut and all of this stuff,' like I said before you can't count heads."
With Saturday's deadline looming for teams to reduce their rosters from 80 to 53 players, the Packers also will have tough decisions to make within a large group of fullbacks and tight ends.
Tight ends and fullbacks are cross-trained and often used interchangeably in the Packers' offense. Green Bay kept three fullbacks and four tight ends coming out of camp last year, but may keep fewer fullbacks and more tight ends this year.
That could be bad news for fullback Quinn Johnson, a fifth-round draft pick in 2009. But Johnson says he has had a "pretty solid" camp and isn't approaching Thursday's game as if it's his last chance to make the team.
"I don't feel it's any bigger than the past games," Johnson said. "I just have to go out there and do what I've been doing and let the cards fall where they may."
The Chiefs also are looking forward to a final tune-up before their regular-season opener at home against Buffalo.
"You know, the preseason is all about trying to get better, so whether you're playing against the ones or twos or whoever you're playing against, your goal is to get better," Kansas City quarterback Matt Cassel said. "You're really about your team and your ability to get better, because the ultimate goal is to be ready by Sept. 11."
The Chiefs have a handful of positions up for grabs as well.
Andy Studebaker and rookie Justin Houston are competing for a starting spot at outside linebacker, while Ricky Stanzi and Tyler Palko both are after the backup quarterback job. The Chiefs must make decisions about the final few roster spots, particularly in the defensive backfield, where Sabby Piscitelli, Donald Washington, Reshard Langford and Jon McGraw are all in the mix.
"I've never put it just on the game, but I made it pretty clear to all of them at the start of the week, there's a lot of competition going on at a number of different areas," coach Todd Haley said. "Some of those areas are front line, some are second corps, and some into the third. ... We're going to have some tough decisions to make, and maybe this year is tougher than the first two years."
And unless something unexpected happens to Aaron Rodgers this season, Thursday will be the last chance for Packers backups Matt Flynn and Graham Harrell to play meaningful minutes in a game. Rodgers is likely to play, but not for long.
Flynn's contract is up at the end of this season, and he has shown enough ability to potentially tempt a team to give him a chance to start in 2012. If Flynn goes, the Packers will need Harrell to prove he can be a capable backup.
"The lockout probably hurt Graham the most of the three quarterbacks because that would have been a time to really hone in on the offense, get a real good understanding of it and get an intense period of working on fundamentals," quarterbacks coach Tom Clements said. "We do the best we can during the year but we don't have as much time to do it. He works at it, he has a knack back there passing. The more he learns about the offense and the more he feels comfortable with it, that allows you to play better."
---
Connect with AP Sports Writer Chris Jenkins: www.twitter.com/ByChrisJenkins
---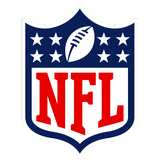 Get more from National Football League
Follow your favorites to get information about games, news and more
---