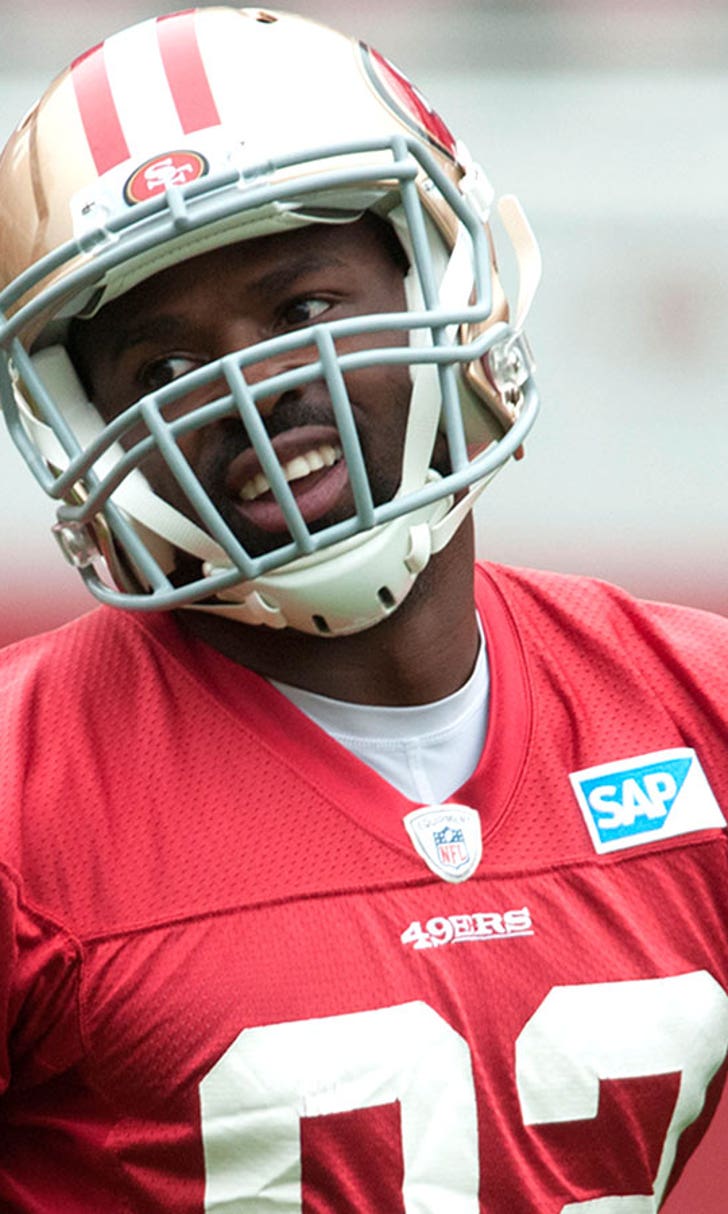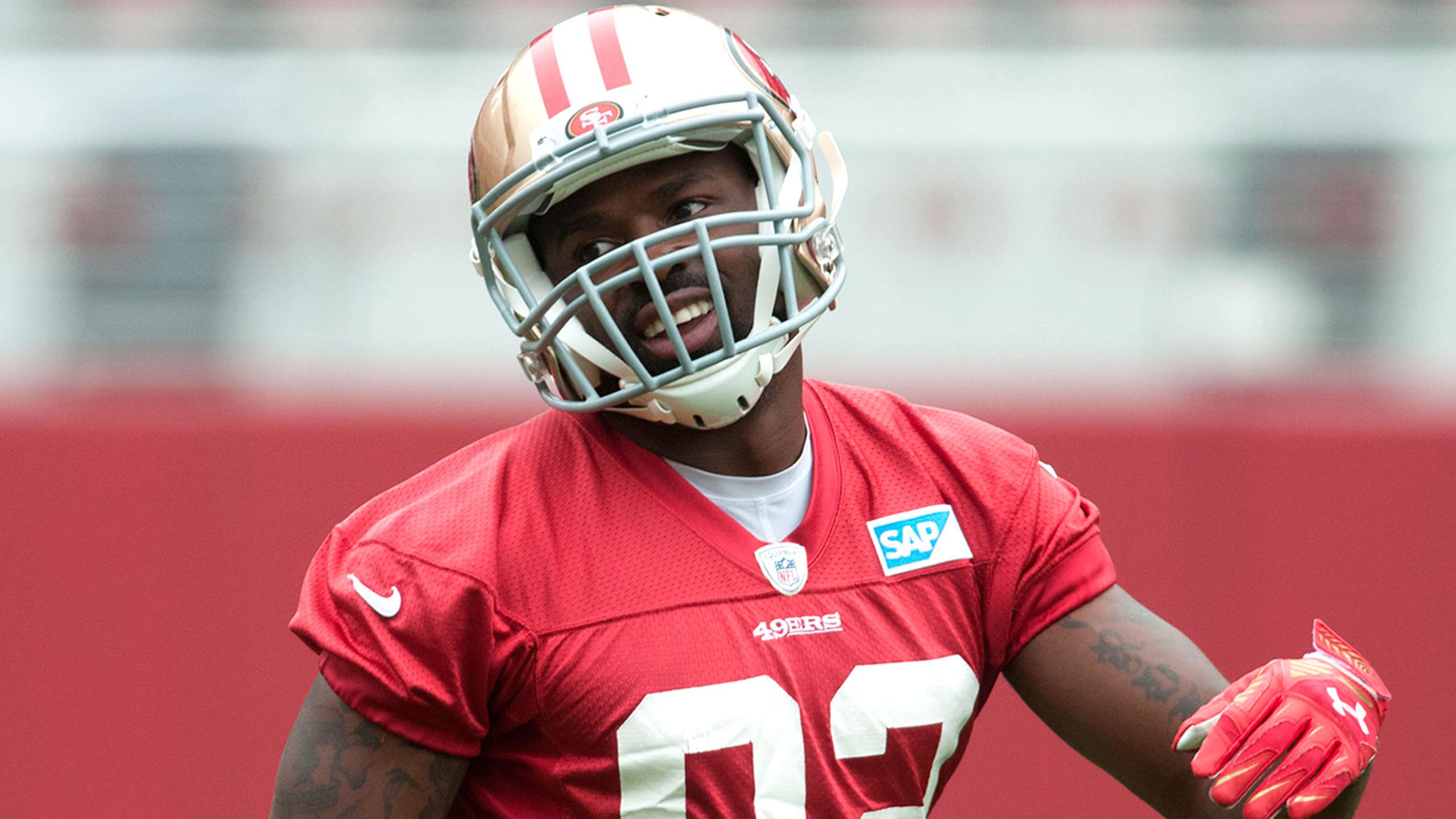 WR coach Ronald Curry is impressed with Niners receiving corps
BY foxsports • June 19, 2015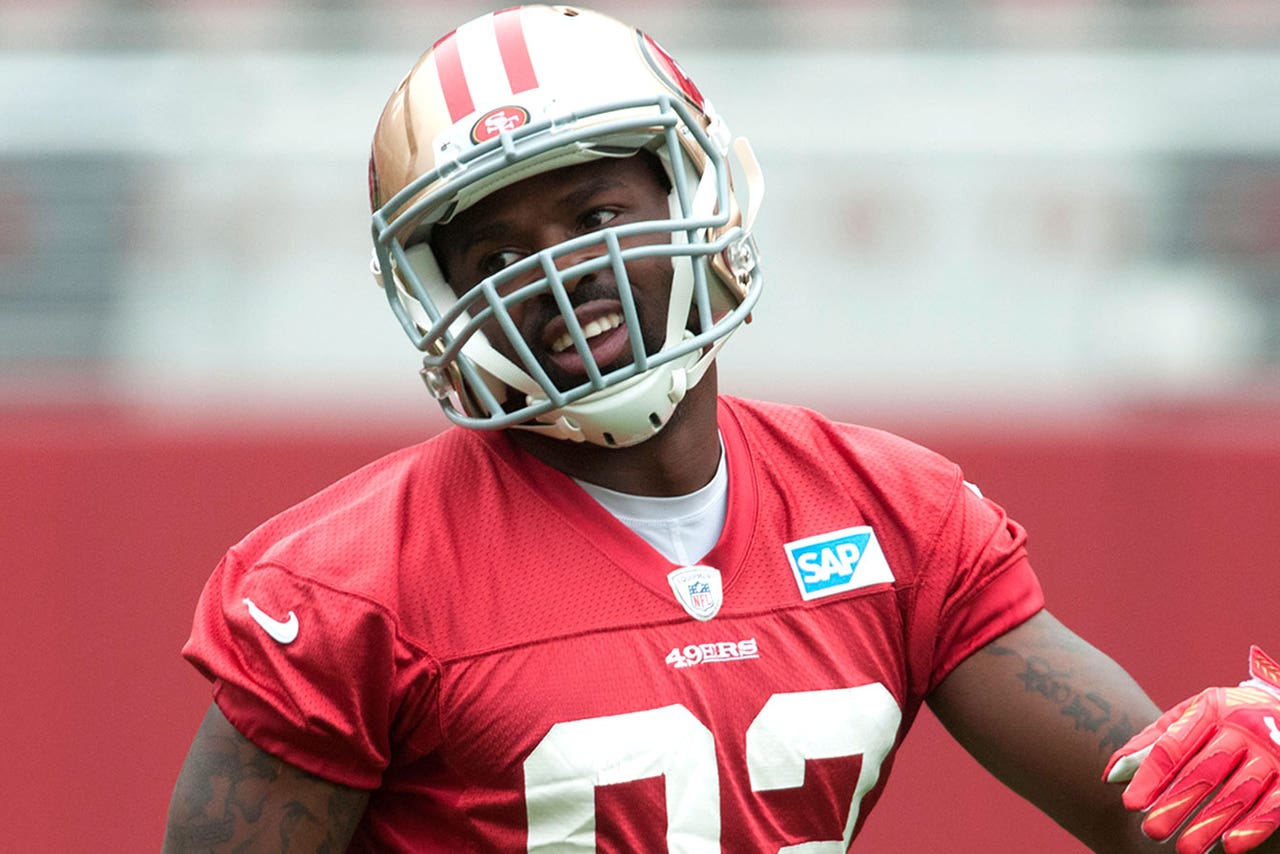 San Francisco 49ers wide receivers coach Ronald Curry is very excited about the talent and depth on the roster at the receiver position. 
The 49ers brought in Jerome Simpson and Torrey Smith and are expecting big things out of Quinton Patton and veteran Anquan Boldin. 
"It's always good to see Anquan," Curry said, via 49ers.com. "He's a player's pro. He brings an element that the room needs. He's a great veteran. He played with Torrey and kind of mentored him with the Ravens, so I think Torrey is happy to have him back."
Curry thinks Smith may be the most talented receiver on the roster. He will be the 49ers' deep threat and is expecting big plays out of him all year.
"I think he is a lead by example type of guy," Curry said. "He just goes out there and performs. He's a perfectionist at his craft, and he hates to make mistakes. He's a pro. He expects perfection, he chases it and he wants to be the best. That's good to see because he's God-gifted, and the sky's the limit for him."
Curry is excited about Simpson and the speed and athleticism he brings to the team. Simpson is known for making acrobatic catches and the 49ers hope that trend will continue in San Francisco.
"That's Jerome. We mess with him and tell him that he only has one speed and that's full speed. He can't even jog slow," Curry said. "He's a good guy to watch work. It's good for the young guys to sit back and watch how he works. He brings some athleticism to the team. It will be great to see how he translates from practice to OTAs to minicamp to preseason to the games." 
Finally Curry talked about Patton. There has been a lot of talk about Patton finally getting an opportunity this season to show what he can do. Curry expects Patton to take full advantage of that opportunity. There have been nothing but rave reviews so far this offseason about Patton. 
"Quinton Patton has always flashed," Curry said. "He's going to get a real opportunity to go out there and see what he can do. I've been here since he was a rookie, and just to see him grow as a player and a person is great to see. He's always been dedicated, he's always been focused, he's always worked hard, he's smart and it's going to be interesting to see how he does in this camp." 
(h/t San Francisco 49ers)
---
---