National Football League
National Football League
Wolfe quickly getting up to speed with Broncos
Published
Jun. 14, 2012 1:02 a.m. ET

Not that long ago, Broncos rookie defensive lineman Derek Wolfe was down to his last $7 and wondering how he was going to pay rent.
Now, after recently signing a four-year, $5.2 million contract, the second-round draft choice is looking at condos and pricing out new Ford F-150 trucks.
Everything has suddenly fallen into place for the University of Cincinnati standout who once was so broke he contemplated leaving school early simply because he was sick of asking everyone for favors.
''The journey has just begun,'' Wolfe said. ''I haven't earned anything yet.''
That hunger may be what the Broncos appreciate most about Wolfe.
And it's also why they think he'll make up ground in no time as he returns to the team this week for minicamp. Wolfe missed quite a few offseason workouts since he wasn't allowed to attend until his school was out for the summer.
So now he's cramming off the field in order to catch up on it.
''I'm starting to get it, get the playbook down, kind of figure out what they need me to be doing,'' Wolfe said. ''Little by little, I'm learning it.''
He's also leaning on fellow linemen. Jason Hunter, in particular, has been lending a helping hand. Wolfe has been running with the second team and Hunter sometimes goes over the assignment with him just before the snap.
''He has helped me so much it's unbelievable,'' Wolfe said.
It's funny that Wolfe should wind up in Denver. After all, it was Broncos boss John Elway who made Wolfe cry as a kid. A big Green Bay Packers fan growing up, Wolfe painfully watched Elway lead the Broncos to a 31-24 Super Bowl win following the 1997 season.
''I was going to write a letter to him, tell him how mean he was,'' Wolfe said.
These days, the only note he'd write is of the thank-you variety - for taking a chance on him.
Wolfe didn't have the most stable environment growing up in Lisbon, Ohio, never knowing his father and becoming estranged from his mother. He lived with the family of a close friend, who invited him in.
Through it all, the football field became his sanctuary, the one place where he could escape anything that was bothering him.
At Cincinnati, Wolfe developed into quite an interior lineman, a player whom opponents frequently had to double-team just to try to keep him out of the picture. He had three solid seasons with the Bearcats before he almost left.
Late on his rent and with just a few bucks in his pocket, Wolfe decided he was tired of asking friends for help.
''It's demoralizing,'' he said. ''It hurts when you have to do that.''
But to leave early was a big decision.
In the end, he just couldn't depart. Not because he was broke.
He had been there before, with nothing. That wouldn't - or couldn't - be the reason for his exit.
''I was like, `I came this far, why stop now? Why cut it short now? Why not ride it out?''' Wolfe explained. ''I can do one more year of grinding and eating nothing but what they give me.''
Wolfe turned in a monster final season, registering 9 1/2 sacks and 21 1/2 tackles for loss to become the Big East's co-defensive player of the year.
''I've always had to fight for everything,'' he said. ''That's why I fight so hard now.''
His life story certainly made an impression on the Broncos.
''It told a lot about his determination and some of the things he's been through and gotten through,'' coach John Fox said. ''He's really hungry.''
Elway couldn't have agreed more.
''You can see that's what makes him the player that he is, and that's what will make us hungry on defense,'' he said on draft night. ''He's going to rub off on a lot of guys, because he's got a motor that doesn't stop.''
Once he gets up to speed, that is.
Just the other night, he pulled out his playbook in his hotel room fully intending to brush up on some defensive formations. But then the Miami Heat and Oklahoma City game got interesting and he was absorbed in that.
''But I kept (the playbook) right in front of me,'' Wolfe said, grinning. ''I had to learn three different defenses in college. So it's nothing new to learn a new defense quick. Defensive line is defensive line, just different terminology.''
Wolfe will be part of a rotation of defensive tackles that will include Justin Bannan, Kevin Vickerson and Ty Warren. He's already drawn the attention of defensive coordinator Jack Del Rio.
Nothing big, of course.
''He doesn't really blow your head up or nothing, doesn't give a lot of compliments,'' Wolfe said of Del Rio. ''He told me he liked the way I play and keep it up.
''I expect to contribute. Obviously, they didn't draft me with their first pick not to play. I have some expectations here and I'm just trying to live up to them.''
NOTES: K Matt Prater missed a second day of minicamp. He has yet to sign his $2.6 million tender. ... Former Indy offensive coordinator Tom Moore has been at practice this week. ''He's a friend and it was great seeing him, great having him out here,'' Fox said. ''I wasn't keeping track of everybody who walked up to him but if they're smart, they'll try to go grab a little piece of wisdom.'' ... WR Demaryius Thomas hauled in a long pass from QB Peyton Manning. ''That was pretty,'' Thomas said. ... Thomas jammed his finger the day before, but said it was no big deal, ''just a jammed finger.''
---
---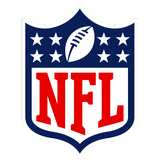 Get more from National Football League
Follow your favorites to get information about games, news and more
---