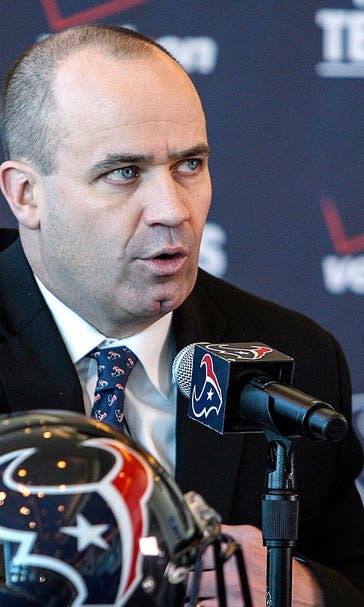 With Texans on the clock, pressure mounts for O'Brien
BY foxsports • May 7, 2014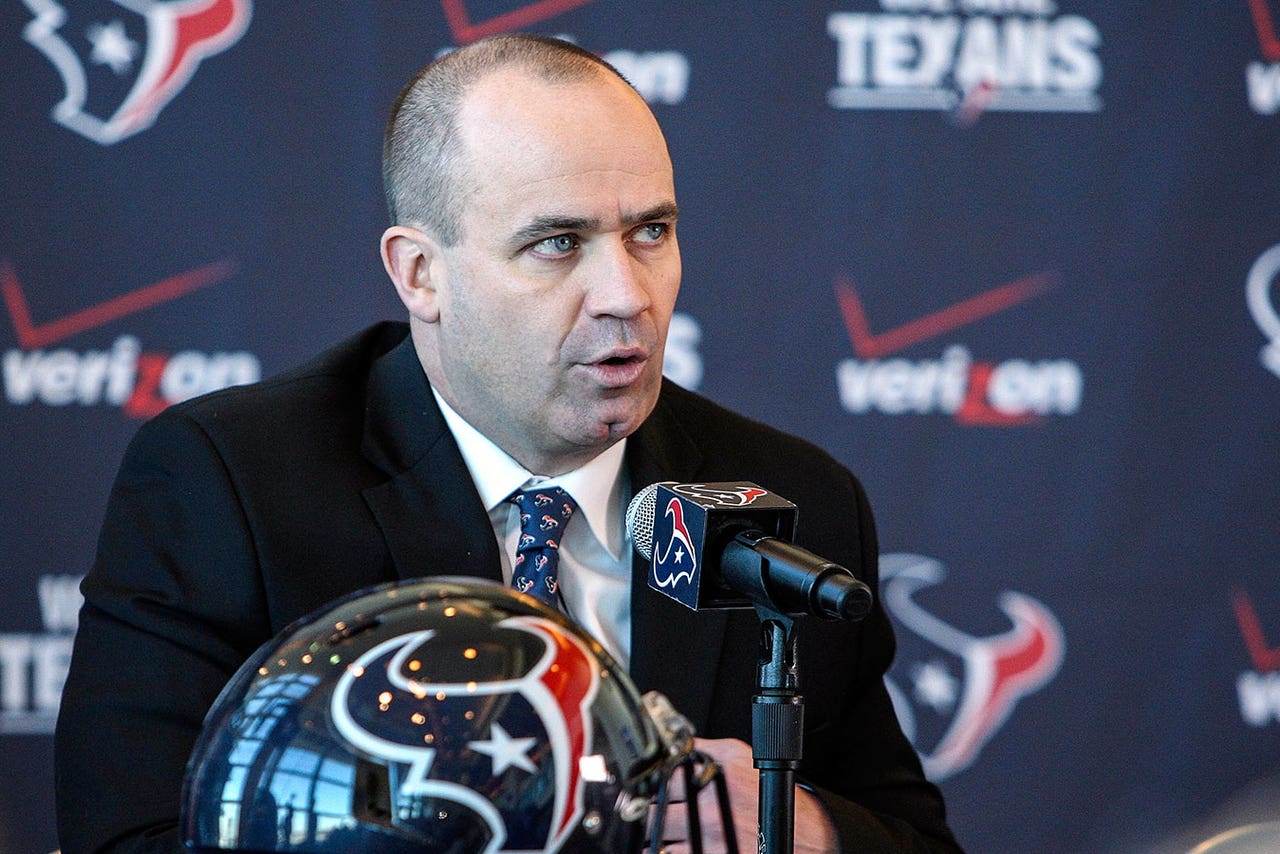 HOUSTON – Thirty-some hours before the Houston Texans would be on the clock at the NFL Draft, the city's mayor, Annise Parker, told the Houston Chronicle what she thought her team ought to do with it.
"I have not been a Johnny Manziel fan. He won me over with his work ethic and his very serious focus on improving his ratings at the end of the season and for pro day," said Parker, a three-term Democrat and native Houstonian. "We need a quarterback. Johnny Manziel may not be that quarterback, but he would certainly be an exciting player and he would keep the fans in their seats. So here's a vote for Johnny Manziel."
Texans coach Bill O'Brien heard about this, and he grinned.
"I don't know when her term's up," said O'Brien, who took over for Gary Kubiak after spending two seasons at Penn State. "Maybe she can come work for us."
The Texans can draft anybody they want. In O'Brien's first season, they have the first pick, which is both the good news and the bad news. A No. 1 pick can make a genius or an imbecile out of anybody, and O'Brien's fate in Houston probably will swing on the outcome of this choice.
"We know how important football is here in Houston," he said. "We're very well aware of that."
Well, nobody but maybe the NSA knows who the Texans are going to pick, but if you could condense all the chatter into a single coherent statement, it would go something like this: The Texans need a quarterback, but there isn't one worth selecting No. 1 overall, so it's going to be Jadeveon Clowney, the great defensive end from South Carolina.
"What I think they're going to do is go for Clowney," Parker said, "and then trade for the quarterback they need."
And that seems like a perfectly reasonable decision. Clowney is probably the most gifted player in this year's draft pool, and after letting go of Antonio Smith, Houston needs a good pass rusher opposite J.J. Watt. Nobody will rip the Texans for taking Clowney.
But then you look out on the field at Houston's minicamp Wednesday, and you realize that the Texans' quarterbacks are Case Keenum, T.J. Yates and Ryan Fitzpatrick. In what order, nobody knows.
Yates won a playoff game for the Texans in 2011, when Matt Schaub was hurt, but Keenum was the guy last year, when evidently the warranty on Schaub ran out and then-coach Gary Kubiak didn't know how to fix him. Fitzpatrick is new, and he has started a lot of NFL games, but that shouldn't be interpreted as a sign Houston found the quarterback it is looking for.
The odds of those three guys being Houston's quarterbacks on opening day are not worth considering. Although Houston went 2-14 last season, owner Bob McNair has never given the impression he considered that a true representation of his team's quality. And there did seem to be a flukiness to it. The downfall began with the disastrous (and not fluky) signing of Ed Reed, who showed himself to be washed up before the season even started. But then it wasn't just that the quarterback threw a bunch of interceptions, it was that those interceptions kept getting run back for touchdowns. Four games in a row of that. Then your best linebacker goes down for the year, and your kicker decides to spazz out at the worst times. Randy Bullock missed nine field goals last year, and four of those misses came in games Houston lost by three points.  
There are plenty of reasonable arguments against all that, but the point is: Don't think the owner of the Texans is in full rebuilding mode. Houston still has Andre Johnson, Arian Foster, Duane Brown, Brian Cushing, J.J. Watt and Jonathan Joseph. There still is a core, there, of a team that won the AFC South two years in a row.
This is the situation O'Brien inherits, and it isn't a bad one (as 2-14 situations go). If the Texans move fast, they could still leap through the window that is being closed by Johnson's encroaching retirement, Foster's not-too-far-off 30th birthday and Watt's inevitable and fiscally terrifying free agency.
O'Brien has been part of plenty of drafts during his time with the New England Patriots, but never with this much skin in the game.
"I've been a part of a draft process but nothing like I am now," he said. "A lot of it is a learning process for me."
Pressure from local politicians, though? He's familiar.
"I'm sure the governor of Pennsylvania had a few thoughts on some of my fourth-down calls over the last two years," he said.
---
---