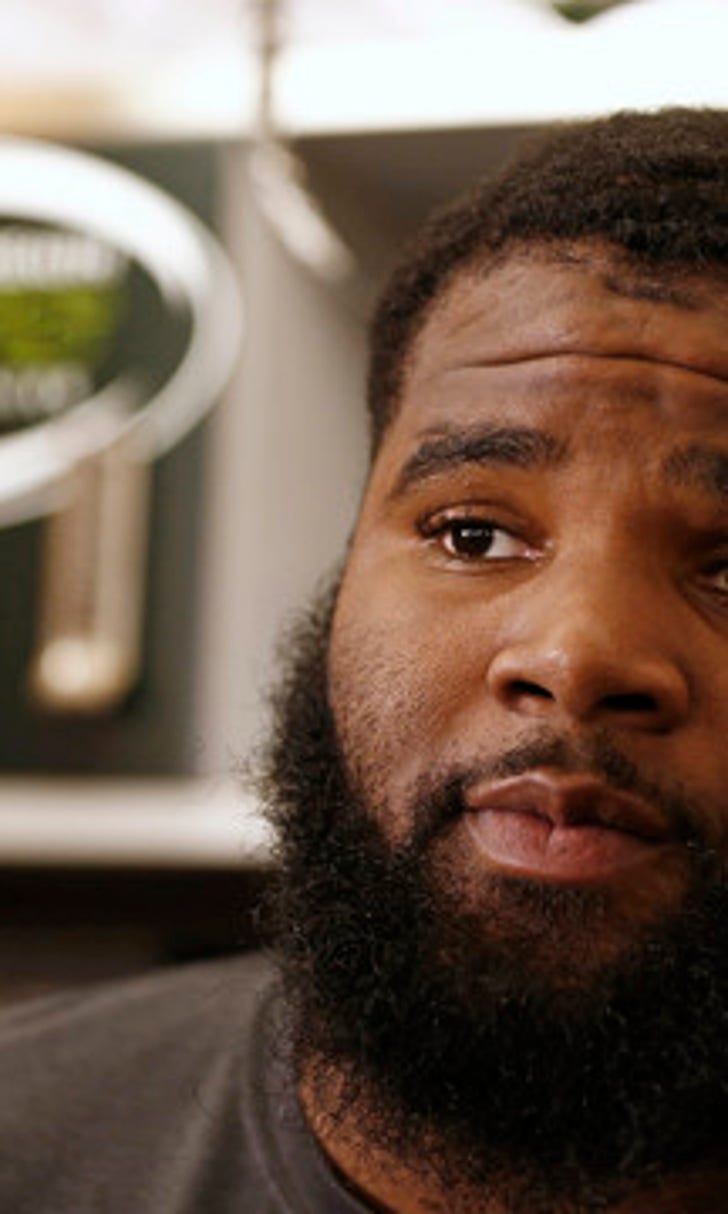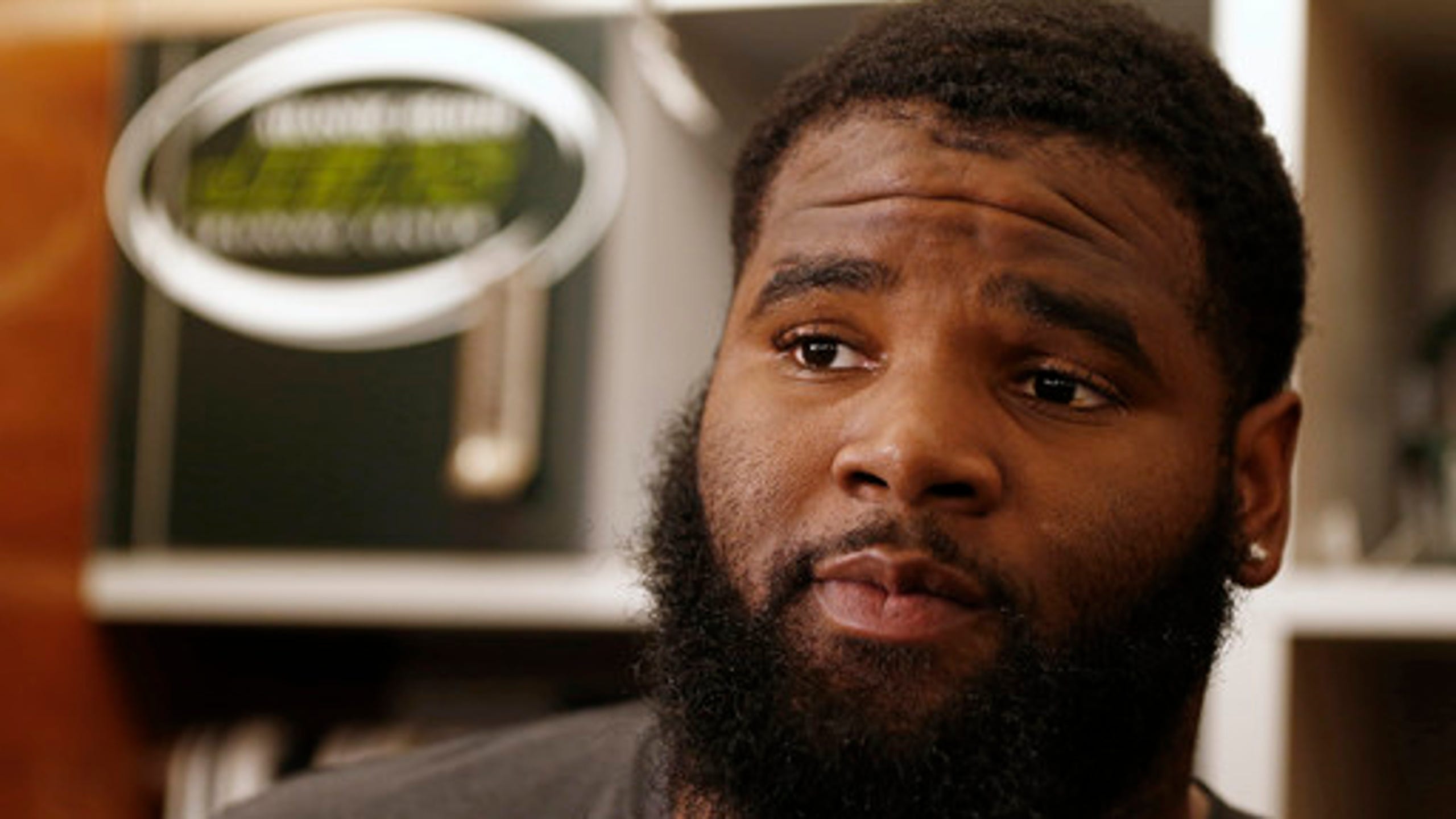 Wiser, more mature Jets' Richardson: 'I got my head right'
BY foxsports • August 23, 2016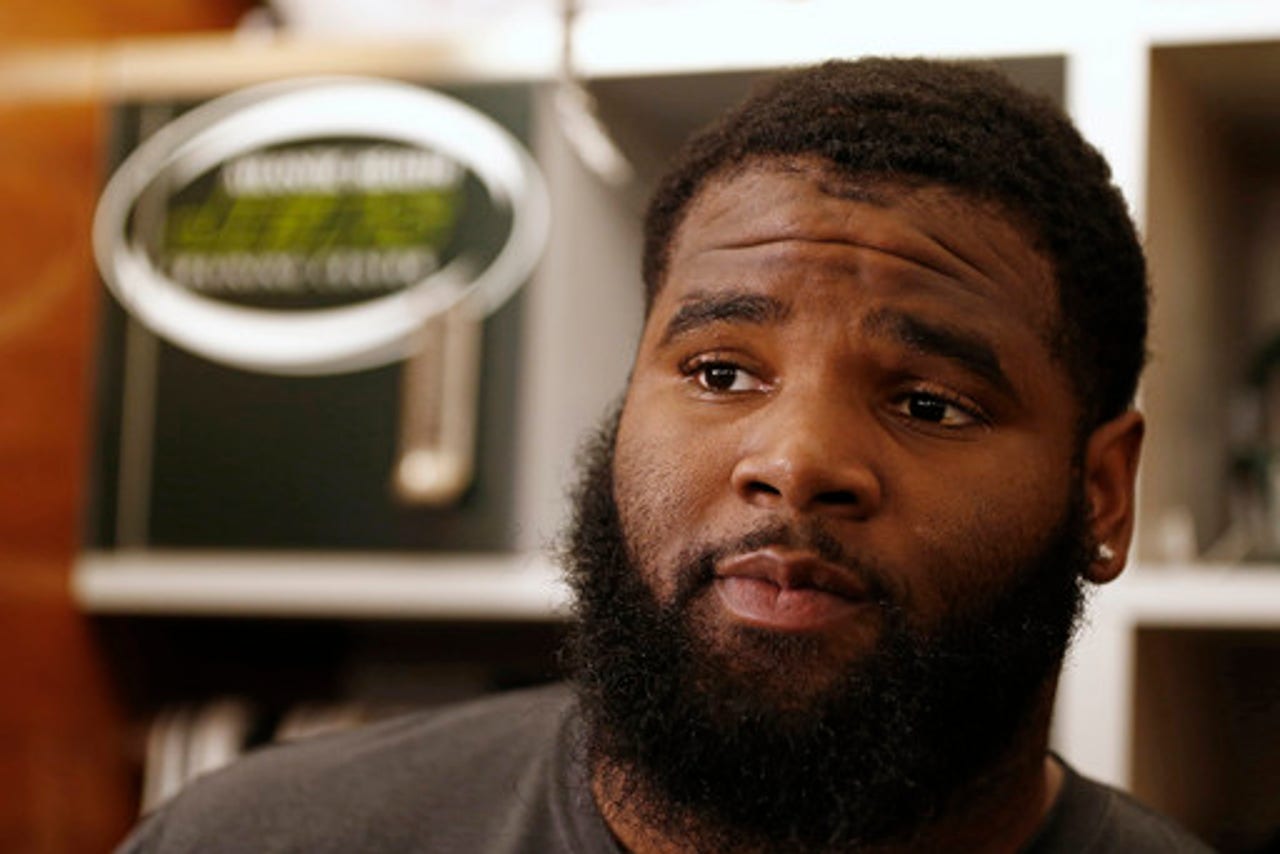 FLORHAM PARK, N.J. (AP) Sheldon Richardson is a different guy from the one the New York Jets had in camp last summer.
Wiser. Smarter. Happier. More mature.
The defensive lineman had a rough year off the field and he knew things needed to change. So, Richardson did just that and he's leaning more on defensive line coach Pepper Johnson than he had before.
''I got my head right,'' he declared after practice Monday.
When asked to what he attributed that, Richardson offered a simple yet complicated response.
''Life,'' he said.
He was then asked if he feels happier now.
''Yeah,'' Richardson said with a big grin. ''Except when I'm talking to y'all.''
Richardson will serve a one-game suspension this season, the result of an arrest after driving his car at high speeds in Missouri last summer. He was thankful it wasn't more because he has been there before.
The 2013 Defensive Rookie of the Year sat out the first four games last season because of marijuana usage, a violation of the NFL's substance abuse policy. While addressing that last July, Richardson pledged to not be a distraction to his team. A few hours later, the news of the Missouri incident broke.
He was embarrassed, and so were the Jets.
But Richardson sought help at the urging of the team, talking through his issues and surrounding himself with a support group. Despite his colorful personality, he's a mostly private person who doesn't trust easily. And, a year ago, he had to earn back the trust of his teammates and the organization.
Richardson finished with five sacks and two forced fumbles last season in 11 games. He acknowledged, though, that he needed to adjust to Johnson after having so much success his first two years with Karl Dunbar as his position coach.
''Last year, I was a little more hardheaded,'' Richardson said. ''I felt my way worked. I felt like I knew the system. We were trying new stuff, so I just was being hardheaded. That's all.''
He said he has been more ''compliant'' this offseason, getting to know how Johnson likes things - and believing more in his system.
''What I appreciate from him is that he's getting more confidence in me,'' Johnson said. ''He's asking me questions and he's kind of referring to me now more than what he did last year, (when he was) trying to get some things accomplished himself. I just try to relate to him that I'm here to help.''
The two are clicking more when it comes to the technical aspects of playing the game: his technique on the line, setting the edge, being more productive.
The Jets' defensive line had already been regarded as one of the best in the league with Dunbar, who was part of the coaching staff under Rex Ryan, who was fired after the 2014 season. The big defensive lineman was already a rising star, so, he figured, why should he change things for someone he didn't really know?
''It was a little bit like that,'' Richardson said. ''I mean, what we did worked. Our record might not have been what we wanted it to be, but what we did in our defensive line room worked.''
Both Ryan and Todd Bowles run 3-4 base defenses, with personal tweaks to each system. Richardson said there's ''a little give-and-take'' to what the linemen do now from how they did things under their previous coaches.
Johnson knows he has a talented group with Richardson, Muhammad Wilkerson, Leonard Williams and Steve McLendon leading the way. He is also aware that the expectations are once again very high for the Jets' defensive line, which is regarded as perhaps the team's strength.
The big guys on the line also are among the team's biggest personalities.
''I have an awesome room,'' Johnson said. ''I really like it. I have a lot of guys that communicate well, get along with each other and it shows out there on the field. And hopefully you see it his year, see a lot of guys enthusiastic and happy for each other.''
Richardson is in a good place mentally right now, and he feels good again on the field. He's also a bit lighter, having come into camp weighing ''what I need to weigh.''
He's under contract through next season, and could be looking at a huge deal beyond that - whether that's with the Jets or elsewhere. Richardson knows there's a lot on the line for him, but he insists there's just one thing that would make this season a success.
''If we win,'' he said. ''Period.''
---
AP NFL website: www.pro32.ap.org and AP NFL Twitter feed: http://twitter.com/AP-NFL
---
---