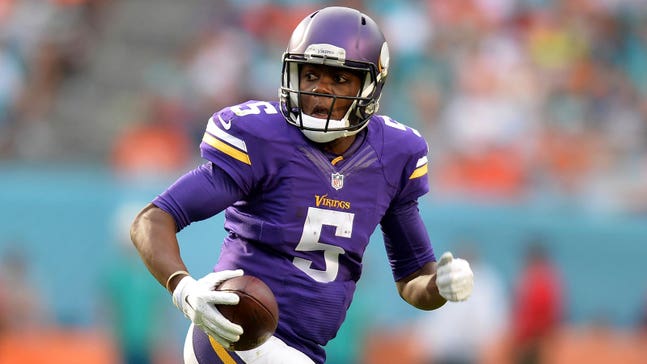 Wilson, Moon shower Vikings QB Teddy Bridgewater with praise
Published
Dec. 3, 2015 8:57 a.m. EST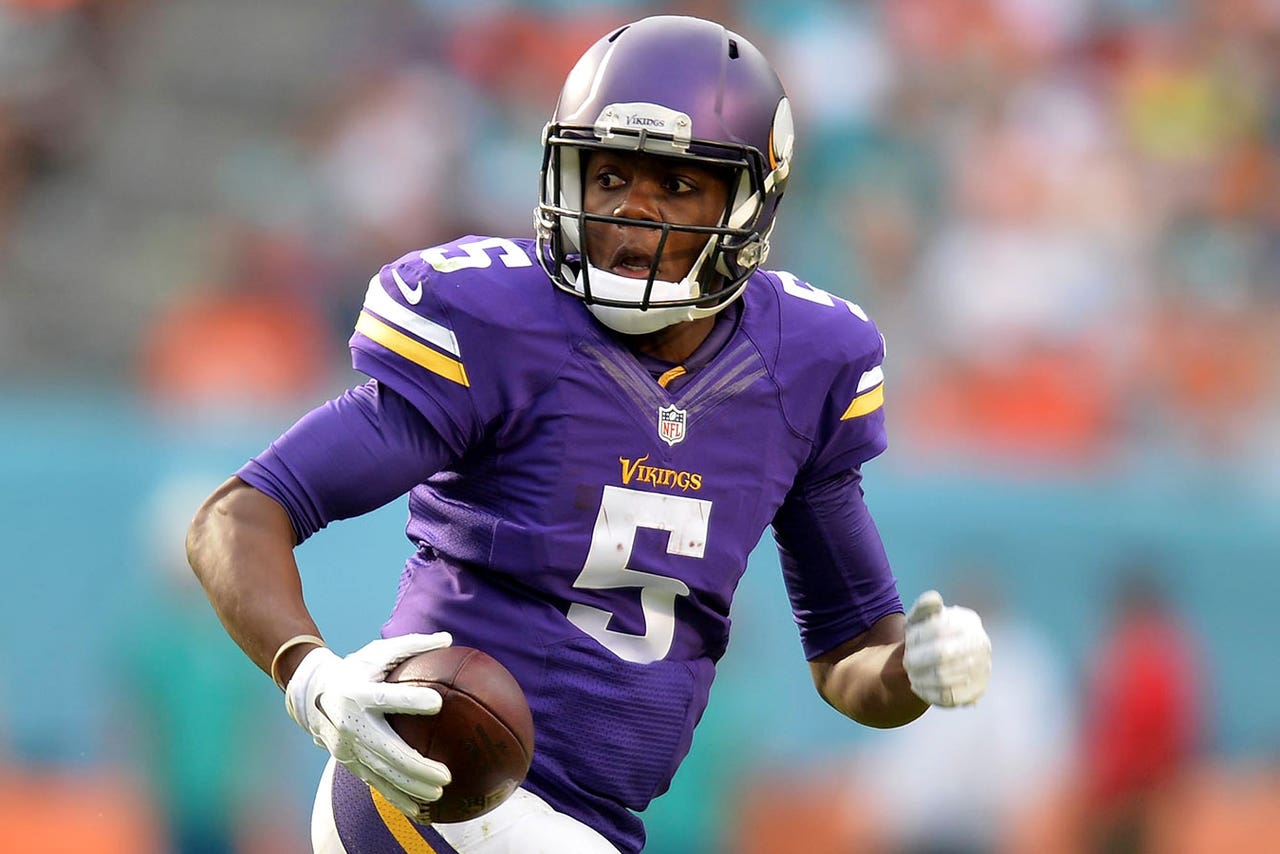 Minnesota Vikings quarterback Teddy Bridgewater has supporters in all corners. On Wednesday, the second-year passer received high praise from his upcoming opponent and a member of the Pro Football Hall of Fame.
Seattle Seahawks quarterback Russell Wilson, who will go head-to-head with Bridgewater this weekend, called him a smart player, according to Chris Tomasson of the Pioneer Press.
Bridgewater and Wilson aren't so different. They are both solid, risk-averse quarterbacks who can make a play when called upon. Both passers lean on a strong running game and have a formidable defense backing them up. The Seahawks rode this formula to a victory in Super Bowl XLVIII and an appearance in Super Bowl XLIX.
Hall of Fame quarterback Warren Moon sees Bridgewater as a future Pro Bowler, according to another Tweet by Tomasson.
The Vikings can certainly win games with Bridgewater under center. However, to make the Pro Bowl, the young passer will have to post more impressive stats. Minnesota's passing game ranks second to last in the NFL with an average of 187 yards per game, and Bridgewater has thrown nearly as many interceptions (seven) as touchdowns (eight) this year.
The future may hold Super Bowls and Pro Bowls for Bridgewater, as some of the game's best see a lot of potential in him.
---
---