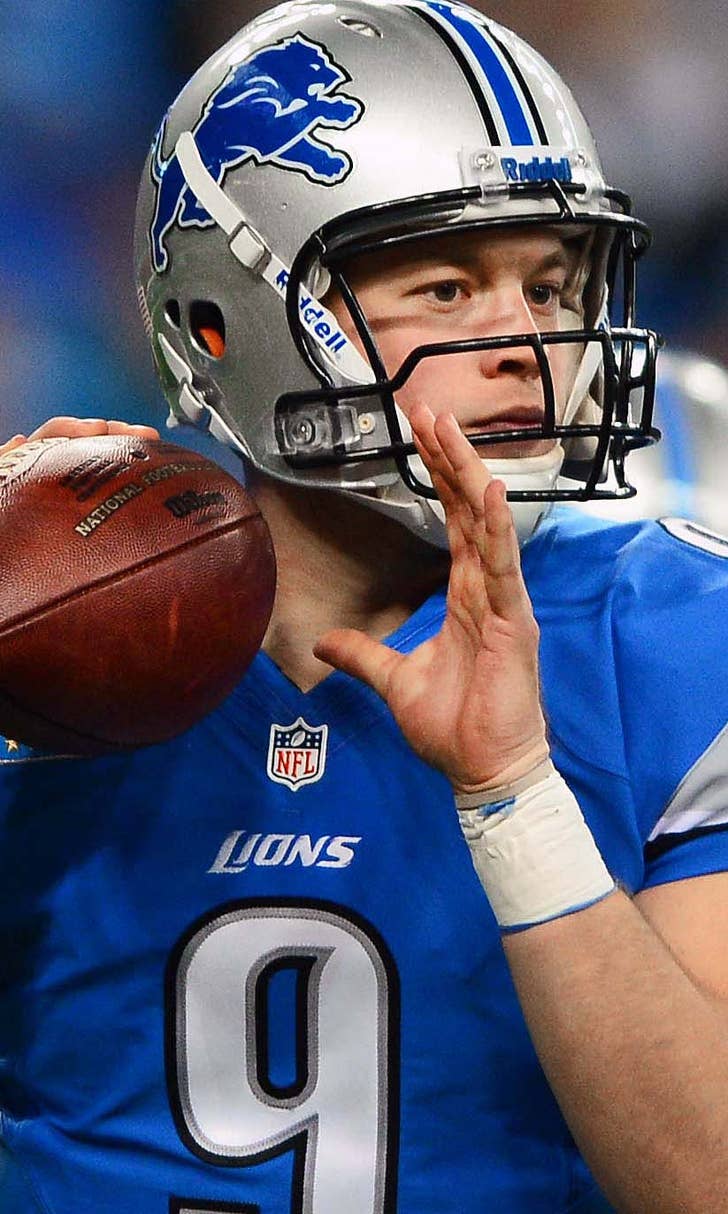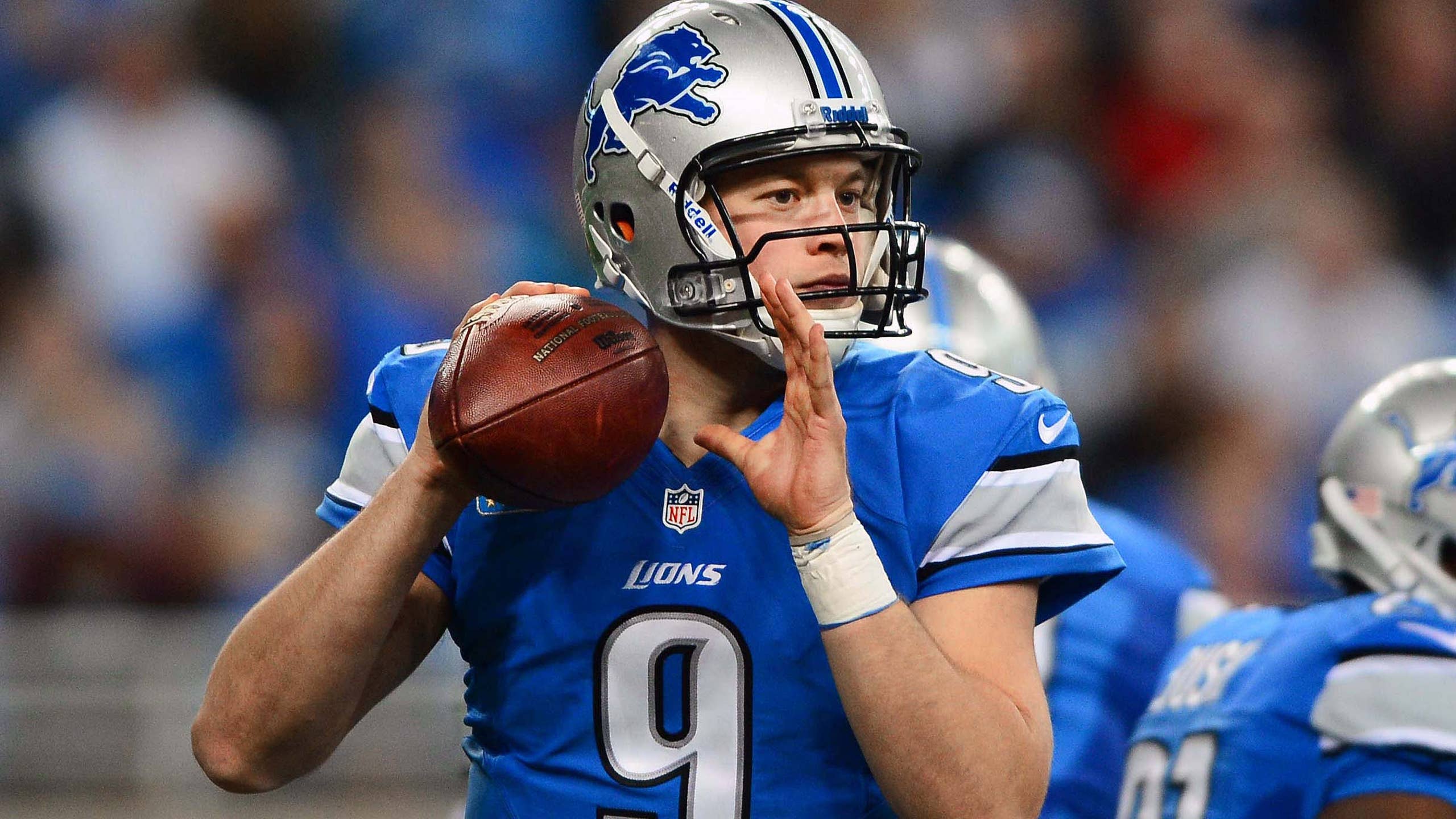 Why, oh, why are we force-fed Lions every Thanksgiving?
BY foxsports • November 27, 2013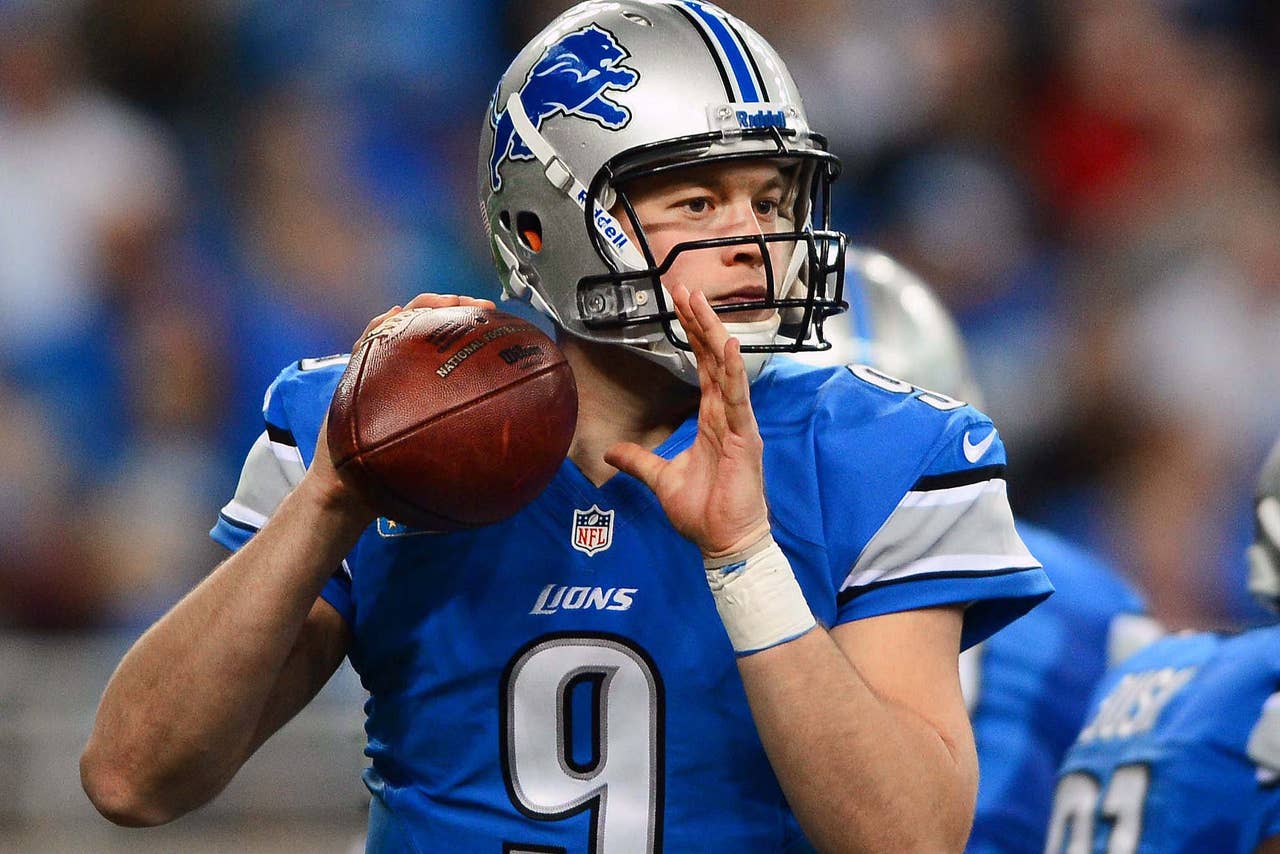 Thanksgiving is upon us. It's again time for millions of Americans to get stuffed, plop on their couches and wonder why they have to watch the Detroit Lions.
This year's answer is pretty simple. Green Bay's in town for the FOX Game of the Week and the Packers might be down to Lynn Dickey at quarterback. That could be entertaining.
Then there's car-crash intrigue of the Lions. They began the season 6-3. The skills of Calvin Johnson, Ndamukong Suh, Matthew Stafford and Reggie Bush let us dream that these weren't the same old Lions. Then the football was apparently slathered in cranberry sauce.
The Lions have turned it over 13 times in the past four games. They've lost the last two to Pittsburgh and the Tampa Bay Schianos. That last loss at home was disturbing enough for Bush to call for a team meeting. Being the Lions, they couldn't even agree on that.
The short work week passed without a get-together. All of which means it would be time for both Green Bay and Detroit to panic if they weren't lucky enough to be in the NFC North.
With Aaron Rodgers' injury and the Lions' face-plant, it has replaced the NFC East as the HealthCare.gov of the NFL.  Everybody's eligible to win despite any preexisting conditions.
"We haven't played our best the last couple of weeks. As a result, we have had a couple of losses," Jim Schwartz said. "The fact remains we have a five-game season ahead of us. If we dwell too much on the past, then we're not going to be ready."
Mike McCarthy could say the same thing. The Packers haven't won since Rodgers separated his shoulder, but they're still 5-5-1 and could pass Detroit with a win. Those factors may be enough to keep fans from dwelling on the past and asking the larger question:
Why are we force-fed Detroit every Thanksgiving?
Tradition, of course. What would a Turkey Day be without the bird, the dressing and the Lions?
It's been that way since 1934, when NBC radio broadcast the first game to 94 affiliates. All over America, people tuned in and wondered why they couldn't listen to the St. Louis Gunners' game instead.
The Lions were actually pretty good back then, so a way of life was born. Another way of life came along about 35 years later. Detroit fell down the smokestack and couldn't get up.
The Lions have one playoff win since 1971. They've made one playoff appearance since 1999. What's more, they've lost 11 straight Thanksgiving Day games.
Traditions are nice, but if we had to abide by them men would still be dragging women around by their hair. NFL owners realized this in the 1990s and pushed for a rotating Thanksgiving schedule. Detroit fought that off, but the issue resurfaced four years ago.
Roger Goodell said the Lions would stay on the menu, tough he left open the possibility of changes. Since then, Detroit's most memorable contribution to the holiday has been Suh stomping on a Green Bay player's head and kicking Matt Schaub in the groin.
Suh and the Lions were supposed to have matured this season. Nobody's kicked an opponent below the belt, but everybody's been lamenting a lack of focus.
"It's the little things, the mental errors, the turnovers," Bush said after the Tampa Bay loss.
The Lions had five turnovers, including four interceptions from Stafford. Two of them were tipped and not his fault. But they came a week after he was 3-for-19 in the second half against the Steelers.
That was the game where Schwartz called a fake field goal with Detroit leading 27-23 in the fourth quarter. The Lions fumbled and Pittsburgh drove 97 yards for the winning score. When asked about the decision, Schwartz barked, "Don't say that I'm scared because we ain't."
Sensitive, are we? It's never good when your coach is worried about being called a scaredy cat.
Now people are again wondering about Schwartz, Stafford and a secondary that can't contain any quarterback. Maybe not even Scott Tolzien, Matt Flynn or whoever McCarthy decides to stick in for Rodgers.
"I'm not too concerned," Nate Burleson said. "If we come back for Thanksgiving, take care of the ball and play the game we need to play, we'll win."
If they don't, millions of Americans will again ask the question.
What would Thanksgiving be like without the Lions?
If only we could find out.
---
---