Why Aaron Rodgers could win the MVP (no, seriously)
December 14, 2016

As recently as 22 days ago, the entire NFL world was throwing dirt on the top of Aaron Rodgers' football grave. The Packers had just lost their fourth game in a row with Rodgers putting up pedestrian numbers, the team's seven-year playoff streak appeared in jeopardy, there were calls for Mike McCarthy's head and people were even theorizing about how the dating reality show The Bachelor might have led to Rodgers' downfall. The two-time league MVP was in the midst of a 16-game stretch, dating back to last year, when he wasn't just mediocre but a quarterback verging on bad. And then, with an easy win over the reeling Eagles and the arrival of Rodgers' favorite month (December) -- Green Bay suddenly is back in the playoff race and, improbably, Rodgers has inserted himself in the most wide-open MVP race in a decade. Could he do it? Can the quarterback rated as the league's worst through two weeks and left for dead in midseason complete one of the greatest single-season turnarounds the league has ever seen? In an NFL with a 10-win Raiders team, a rookie quarterback leading a Tony Romo-less Dallas to 11 wins, the Dolphins in the playoffs and the Bucs getting flexed to Sunday night anything is possible, as the bard once said. Here are four legitimate reasons Aaron Rodgers could, and perhaps should, win the MVP.
1. He's turned it around
Through mid-October, Rodgers hadn't reached triple-digit in passer rating (an imperfect metric, to be sure) in 14 straight games and 16 of 17. He went 12 games without throwing for 300 yards and 10 games without throwing for more than two touchdowns. After finishing last year 23rd in total offense (the franchise's worst finish since a lawn-mowing, jorts-wearing Mississippian rolled into Lambeau) the team was 29th after two weeks. This wasn't some "freak out because Tom Brady and the Patriots played poorly for a week" situation. Green Bay was a team in serious trouble.
And then, unlike coin tosses in Packers' playoff games, it flipped. Aaron Rodgers looks like old self. Green Bay is on a three-game win streak, two of which came against division leaders (though one of those division leaders was the Texans, so let's say 1.5 wins came against No. 1 teams). His numbers are back at the All-Pro levels he used to regularly put up, and now the Packers are one game out of the wild-card race (behind Tampa, who plays Dallas next week) and two games out of the chase for the NFC North (behind the Lions, who play the Giants and Cowboys the next two weeks before a Week 17 meeting with Green Bay -- meaning if the Packers make up one game in the next two, they'll be playing for the North on New Year's Day). And who's the catalyst for it all? Well, it ain't Eddie Lacy.
Here are Rodgers' numbers from the past eight weeks as compared to the previous 13, which had been the worst of his career.
The won/loss record over those eight games is pedestrian (4-4), but it's on an upward swing with the Pack rallying from a 4-6 record to get to 7-6 and very much in the thick of the playoff race. And, with insincere apologies to the team's defense and every other member of the offense, this is all Aaron Rodgers' doing.
2. Overall, Rodgers' last eight weeks have normalized his once-unsightly season numbers.
Here are Rodgers' 2016 stats, via pro-football-reference:
His current NFL ranks: Passing yardage: 6th. Completion percentage: 12th. TD: 1st. INTs: 7th. QB Rating: 4th.
(Derek's Carr's ranks: 7th, 18th, 8th, 4th, 11th. So, slow your roll on that one.)
3. The competition is weak.
Matt Ryan is having the best season of any quarterback. Dak Prescott doesn't do enough. Tom Brady is the best player in the league right now, but remember that he was suspended for his role in the biggest cheating scandal since the last Patriots cheating scandal, and with nine games on his resume an MVP isn't happening unless the rest of the league implodes. Last week's hot, new MVP candidate Derek Carr put up his worst game of the season in his biggest game of the season. He's out.
So, with the quarterback position not as stacked as usual, it could be a year for a running back such as Ezekiel Elliott or David Johnson. However, neither has been otherworldly this season. Le'Veon Bell has been but has the Brady problem: He was suspended for three games to start 2016. It's a wide-open race that'll be determined in the next three weeks.
4. Most. Valuable. Player.
I don't think Aaron Rodgers has been the best player in the league this year. At this exact moment, he hasn't been the most valuable either. But if he drags the Packers to the playoffs it'll be almost single-handedly, and he'll have done it with numbers respectable enough to warrant votes for the league's top honor. Remember, this is a Packers team on which the leading rusher has 360 yards and hasn't played in two months and the second-leading rusher is named Aaron Rodgers.
Voters too often lose the semantics of said honor. This is not Offensive Player of the Year. There's a whole different award for that, and Ryan, Brady, Elliott, Johnson or Bell would be deserving winners. But take those players off their teams. The Falcons have weapons beyond the quarterback. New England went 3-1 without Brady. I could run for at least 800 yards behind the Cowboys offensive line. Johnson's team stinks. Bell has those three missing games and plays on a team in which Ben Roethlisberger and Antonio Brown draw attention away from him. The award is supposed to go to the most valuable player. The player who brings the greatest benefit to his team.
In that case, why not Aaron Rodgers?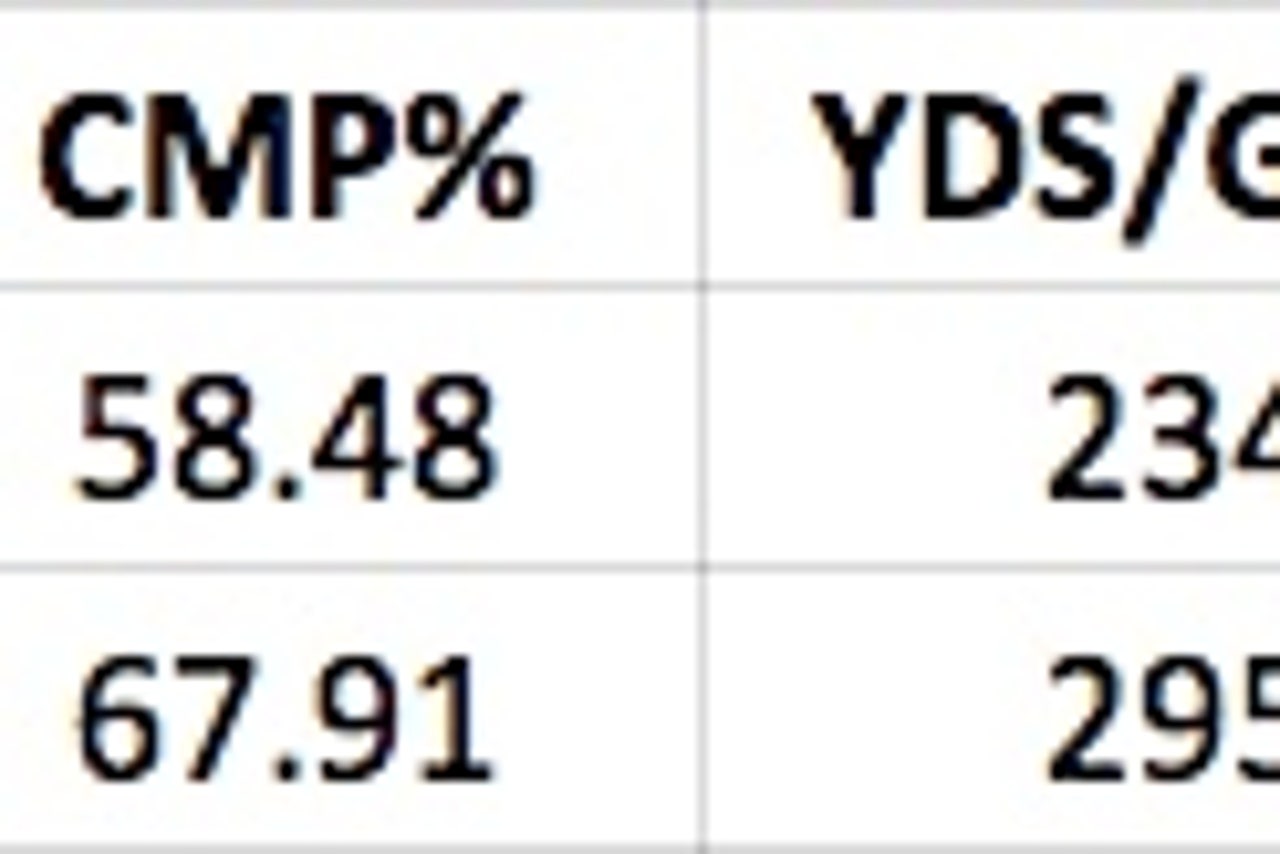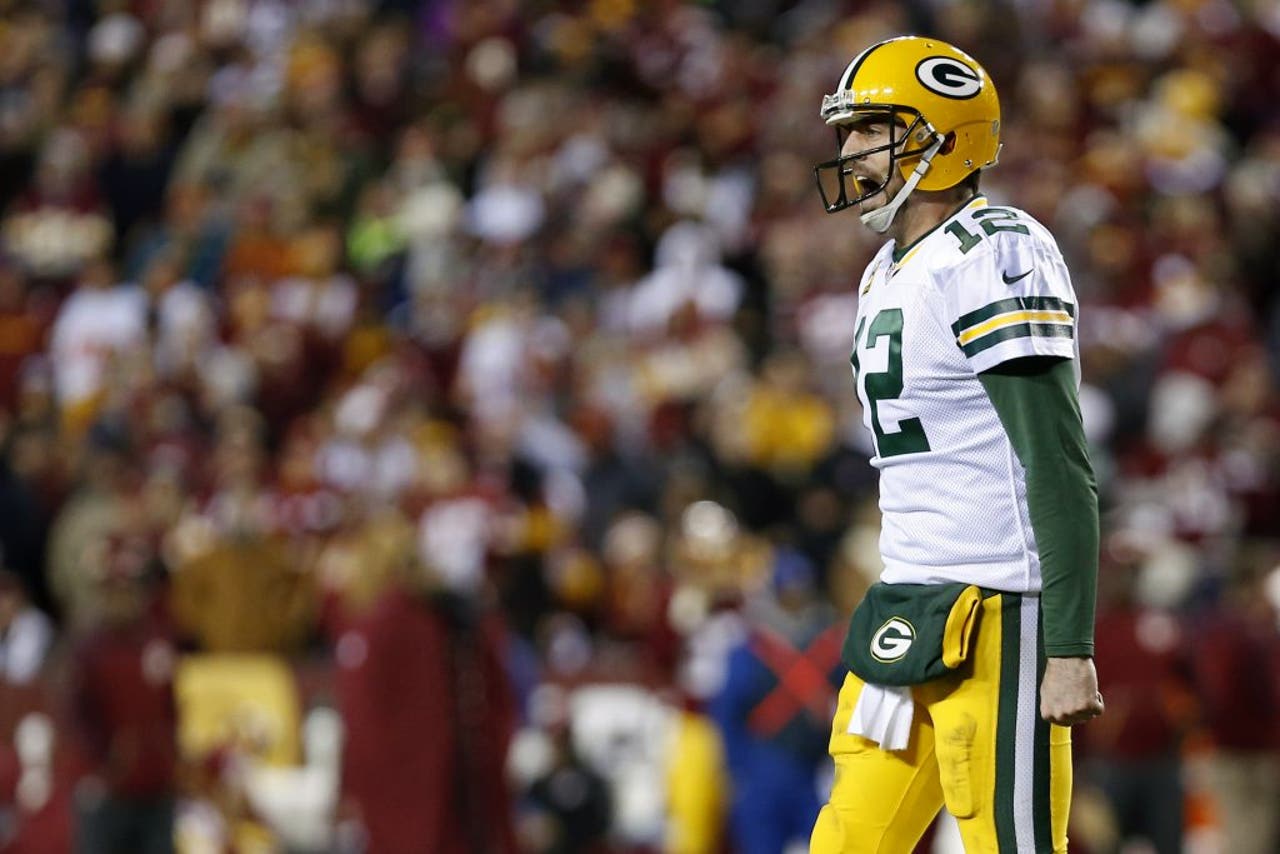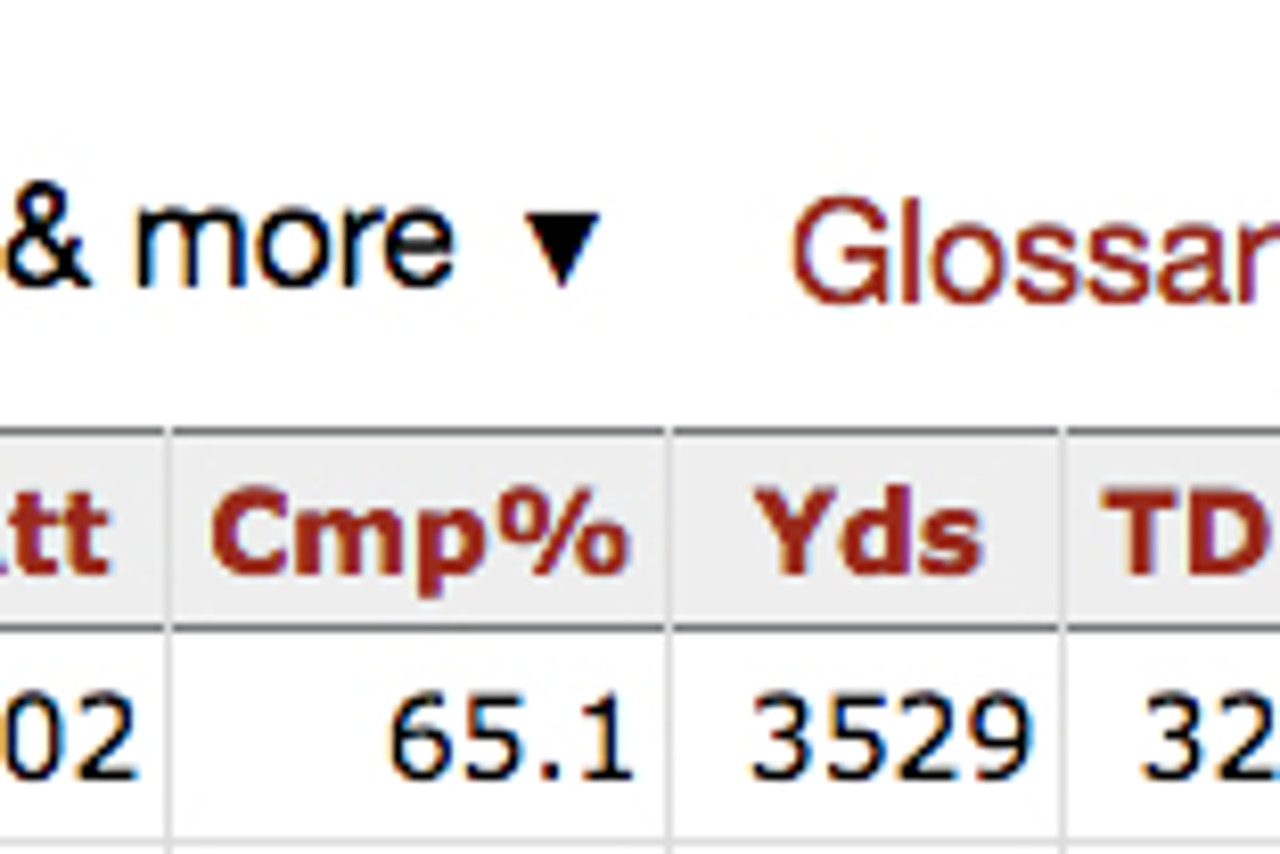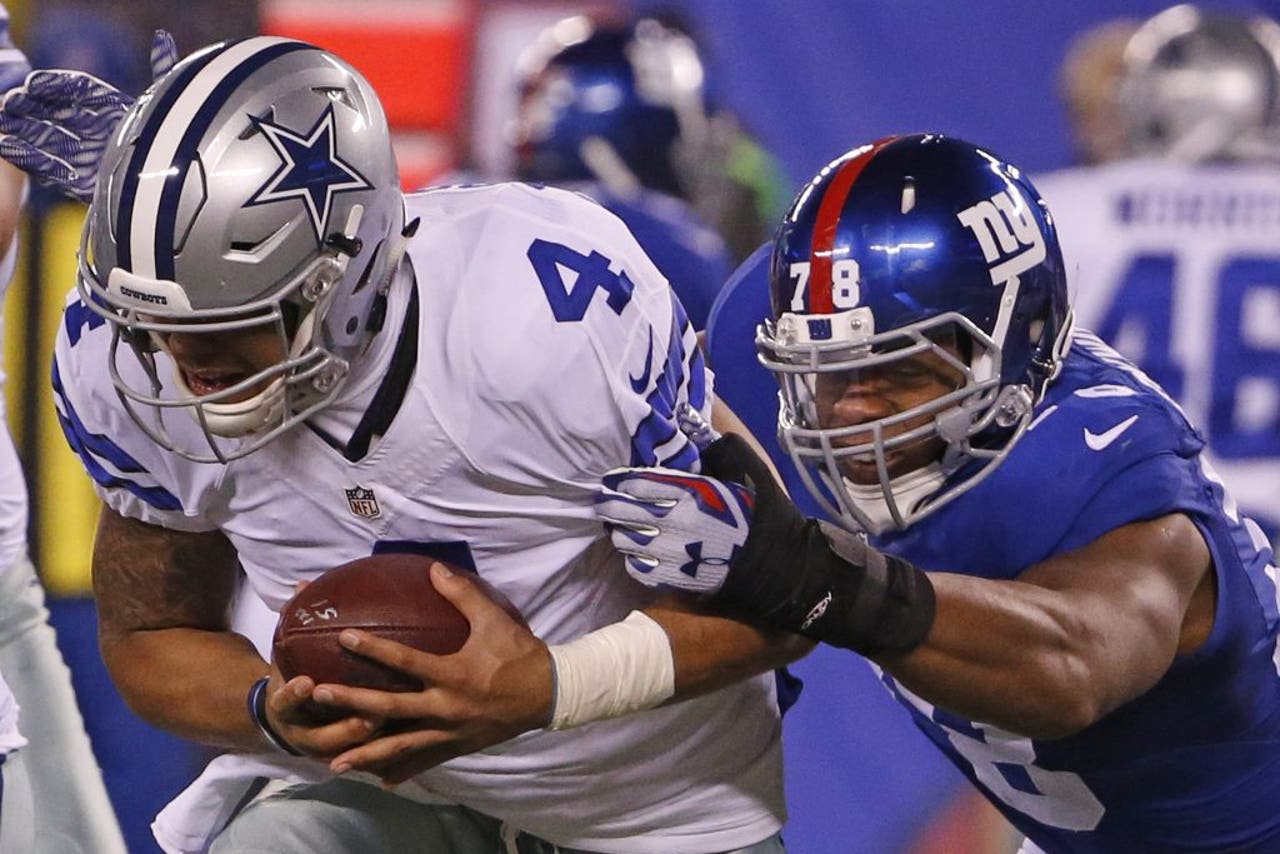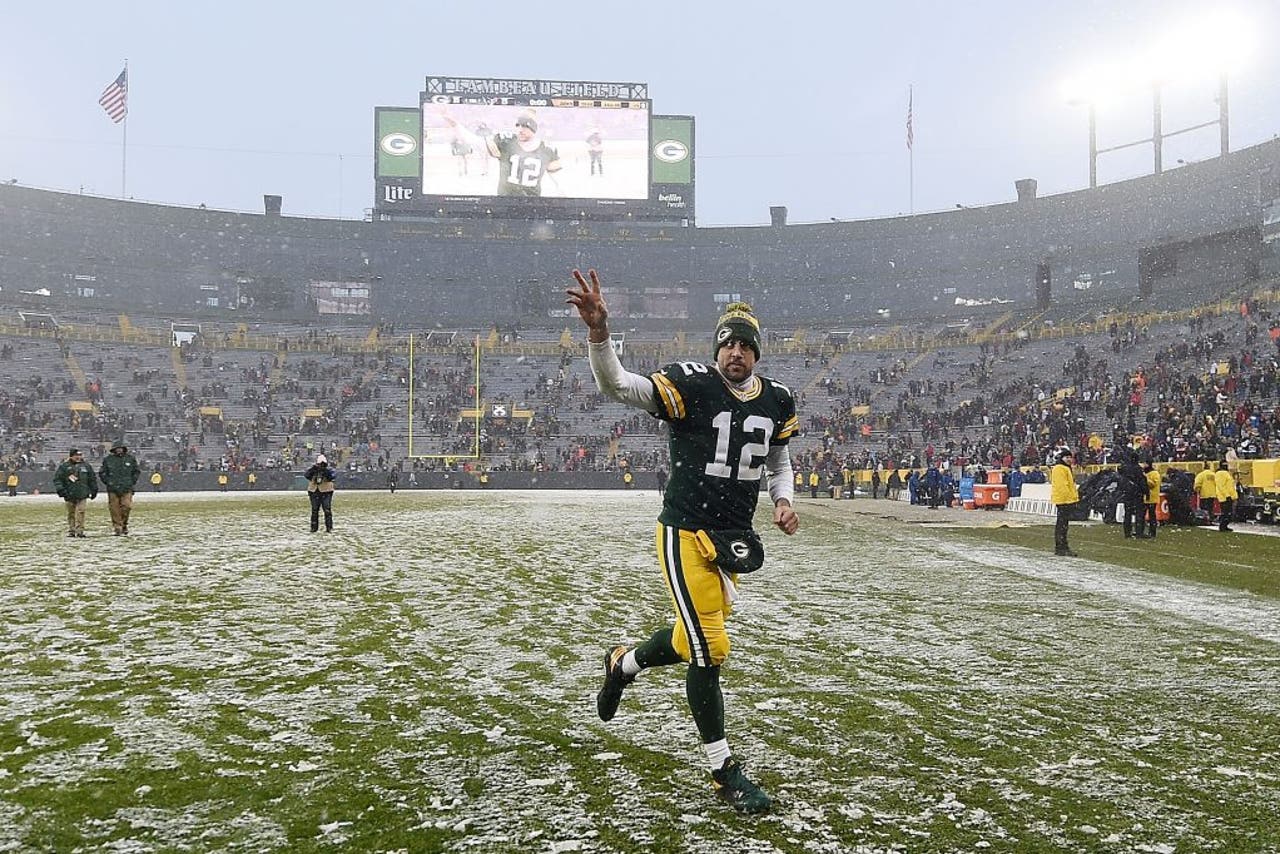 ---
---