National Football League
National Football League
Whisenhunt, Graves agree to new 4-year contracts
Published
Feb. 26, 2010 12:19 a.m. ET

The Arizona Cardinals have rewarded coach Ken Whisenhunt for leading the franchise out of pro football oblivion with a new four-year contract that runs through the 2013 season, with a team option for 2014.
Cardinals general manager Rod Graves also got a new deal that runs through 2013.
Whisenhunt had a year left plus a team option for 2011 on the four-year contract he signed in January 2007.
``It is exciting that they think enough of me as a coach to do this,'' he told The Associated Press by telephone on Thursday from the draft combine in Indianapolis, adding that it provides stability as he and his staff work to make the team a perennial playoff squad.
``The important thing is we have a system in place that's produced pretty good results the last couple of years,'' Whisenhunt said.
He has a 31-23 record and has yet to have a losing season in Arizona. His Cardinals went 8-8 the first season, 9-7 in 2008 and 10-6 last year. The Cardinals are 4-2 in the playoffs under Whisenhunt, including the upset run to the 2009 Super Bowl.
Graves is entering his 14th season with Arizona. He was named general manager in 2007.
The Cardinals hired Whisenhunt, then offensive coordinator for the Pittsburgh Steelers, after firing Dennis Green following the 2006 season.
Before Whisenhunt arrived, Arizona had just one winning season since 1984, four years before the franchise moved from St. Louis, and one playoff victory since 1947.
Asked how satisfying it was to succeed where the team had struggled for so long, Whisenhunt talked about his appearance at the Phoenix Open pro-am on Wednesday.
``I saw all these people wearing Cardinals gear,'' he said. ``That wasn't the case three years ago.''
Whisenhunt directed the franchise to its first consecutive division titles since 1975. The Cardinals are 13-5 against NFC West foes since Whisenhunt became coach.
``Obviously Ken Whisenhunt's achievements as head coach speak for themselves,'' Cardinals president Michael Bidwill said in a news release announcing the new contracts. ``What the team has accomplished in his three seasons as head coach is a testament to the talent and hard work of Ken and his assistant coaches.''
Whisenhunt, a walk-on at Georgia Tech who went on to set the school record for receptions, played nine NFL seasons as a journeyman tight end in the NFL, then worked his way through the coaching ranks. He spent the last three of his six seasons with the Steelers as offensive coordinator, helping the team win a Super Bowl.
He came to Arizona wanting to use the same run-first offense he used in Pittsburgh, but adapted the Cardinals to the talent at hand, namely quarterback Kurt Warner and receivers Larry Fitzgerald and Anquan Boldin.
With Warner retired and several other personal situations unsettled, Whisenhunt remained confident.
``We've got a good core group of players,'' he said, ``and I think we've shown that we have people who can step up.''
Bidwill praised the work of Graves and his staff in putting together the talent that resulted in NFC West championships the last two seasons.
Graves joined the team as assistant to the president in 1997. He was promoted to vice president for football operations in 2003.
Of the 22 Arizona starters at the end of last season, 13 were draft choices during Graves' tenure.
The Cardinals noted that Graves is one of five African-American general managers in the NFL.
---
---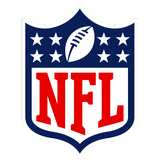 Get more from National Football League
Follow your favorites to get information about games, news and more
---