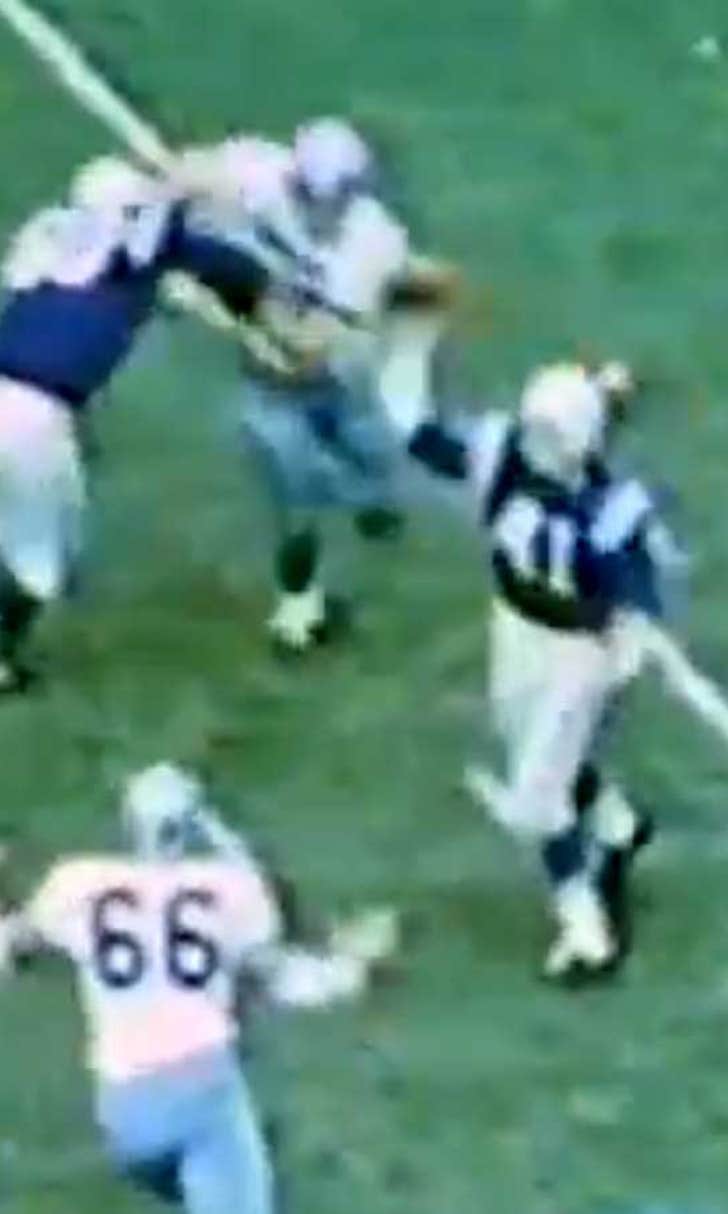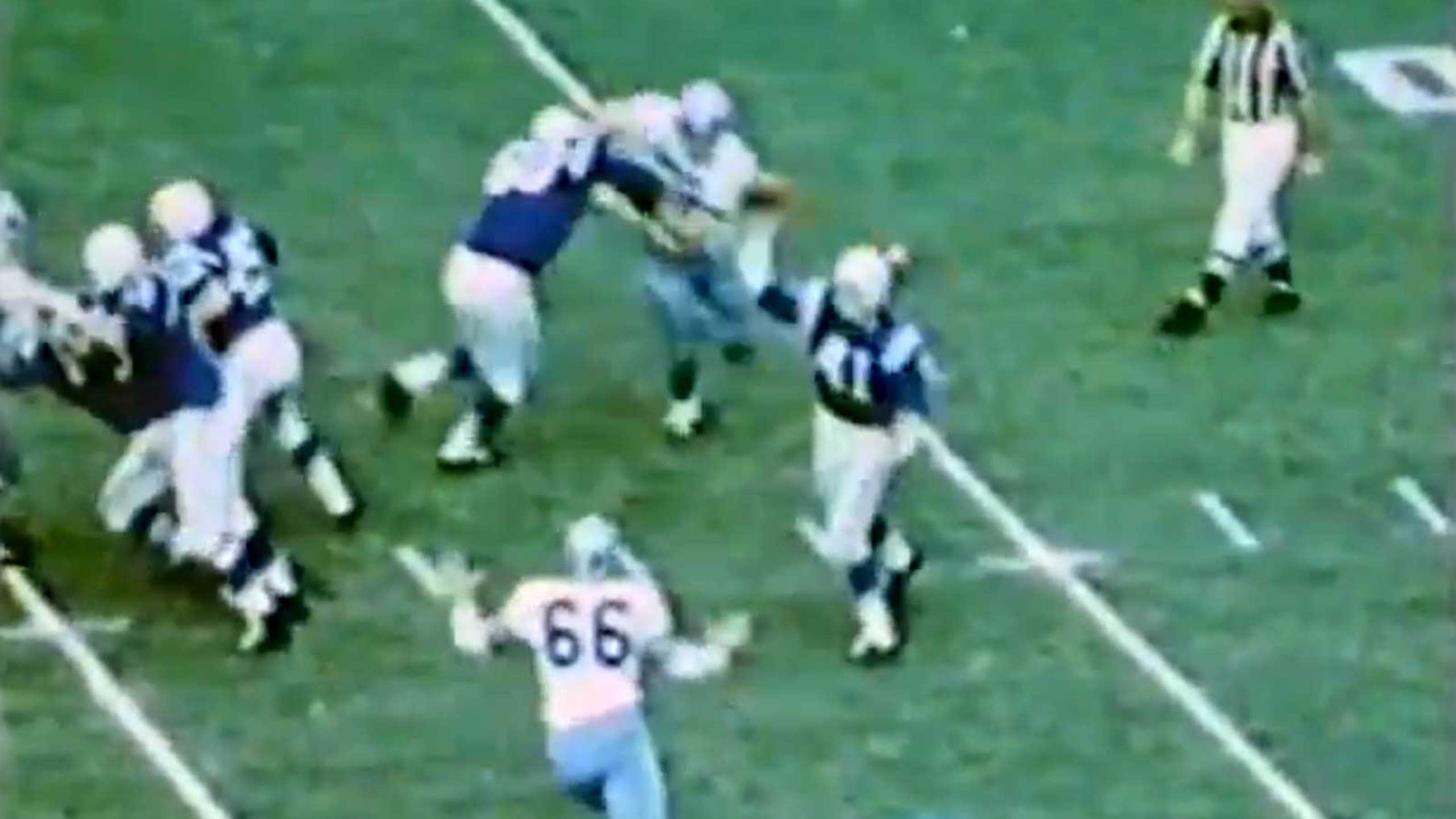 When an NFL team turned to a running back to play quarterback
BY Sam Gardner • December 24, 2013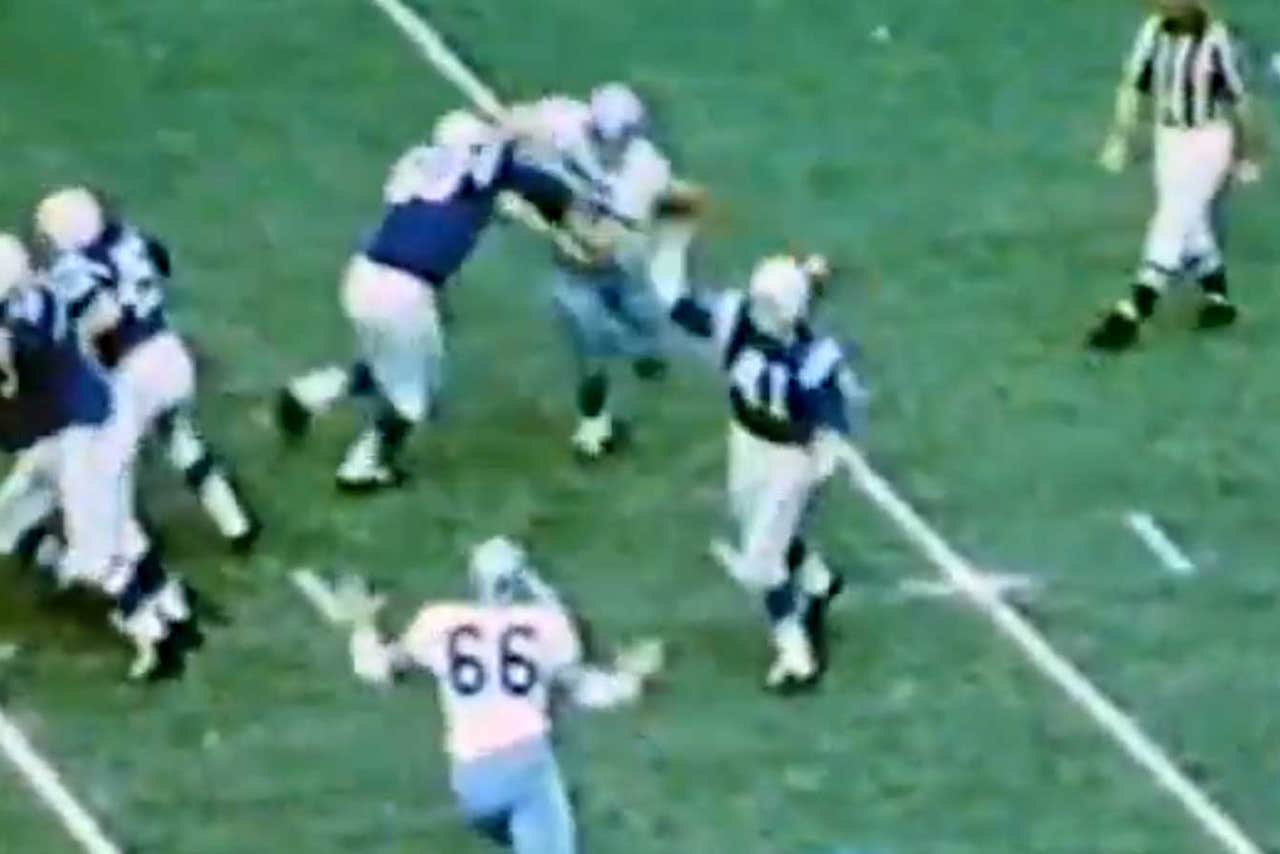 The Dallas Cowboys are still holding out hope that Tony Romo might play Sunday against the Philadelphia Eagles, despite reports the quarterback will miss the rest of the season with a herniated disc in his back.
But should the reports turn out to be true and Romo has to sit out with the team's playoff hopes at stake, at least the Cowboys can take comfort in the fact that their backup quarterback isn't a running back.
That was the situation facing the Baltimore Colts in 1965, when injuries to starting quarterback Johnny Unitas and backup quarterback Gary Cuozzo forced halfback Tom Matte to take over under center with a trip to the NFL championship on the line.
"It's probably one of my greatest career highlights," Matte told FOXSports.com on Tuesday from Maryland. "I was fortunate that I led the league in total offense a couple times, and I did a lot of good things, I guess, but I had more fun playing quarterback in those three games than anything else."
Matte's unlikely journey from running back to quarterback started in the Colts' third-to-last regular season game, when Unitas, the league's MVP in 1964, injured his knee during a 13-0 loss to the Chicago Bears. The following week, Cuozzo separated his right shoulder during the second quarter of a home loss to the Green Bay Packers.
"Coach (Don) Shula had Tom learn a couple plays just in case something happened to me, because nobody carried three quarterbacks at that time," Cuozzo told FOXSports.com in a phone interview. "But Tom said to me, 'Just make sure you don't get hurt,' because he didn't want to have to play quarterback.
"I remember telling him, 'Tom don't worry, I won't come out of there unless a bone is sticking out of my leg.' Well, it wasn't my leg, but it was my shoulder."
Cuozzo actually finished that game against the Packers after doctors were able to numb the area, but the next day, he says, the pain was "unbearable," and he knew he wouldn't be able to play the next week. As a result, Matte, the team's emergency backup, was forced into action in the season finale against the Los Angeles Rams and their Fearsome Foursome defensive line.
"It was really difficult for me, to be perfectly honest, because I was excited about my first chance," Cuozzo said. "I thought this would be my big chance, so it was kind of tough to go to the bench and be hurt on the sideline. It was not easy, because I really wanted to be playing, but it was great for Tom and it was a really big deal for the team."
Running mostly rollouts and draws, Matte — an All-American and something of a jack-of-all-trades at Ohio State under Woody Hayes — carried the ball for 99 yards and threw two passes in Baltimore's win over the Rams, moving the Colts into a tie with Green Bay and setting up a Western Conference playoff game against the Packers at Lambeau Field.
"I was in the hospital when they went out for the Rams game, but I would assume the team didn't feel like we had much chance," Cuozzo said. "But after we beat the Rams, I think we started to believe that we could (win with Matte at quarterback), especially because Coach Shula was such a great coach. He could make the most out of anything."
Over the course of the next week, Shula and Colts offensive coordinator Don McCafferty devised a game-plan for Matte, tailoring it to Matte's limited skillset as a passer. They created and implemented the first play-calling wristband — which can now be found on the forearm of just about every quarterback in the league — to simplify the job for Matte and sent him out there, hoping for the best.
"He was the kind of person who would get very concerned, not because of lack of confidence, because he was good at everything that he did, but because the quarterback position in pro football gets blamed and gets credit for everything," Cuozzo said. "I know the first time I started for (Unitas), I was nervous. … I don't think I slept too much before the first game I started against the Vikings."
Added Matte: "I was terrified; I was just hoping I wouldn't goof up. I knew the team was counting on me."
The returns weren't exactly stellar, but they also weren't as dreadful as they had the potential to be. Matte, who never played quarterback before college and hadn't played the position since, completed 5-of-12 passes for 40 yards with no interceptions and carried the ball 17 times for 57 yards.
And even though Baltimore never found the end zone on offense — the Colts' only touchdown came on a fumble return by Don Shinnick — it nearly won the game, losing 13-10 after a controversial call on Green Bay's game-tying fourth-quarter field goal allowed the Packers to send the game to overtime.
"We sort of got hosed by the officiating," Matte said, noting that the following year the "Don Chandler Rule," named in honor of Green Bay's kicker, standardized goal posts, making them all rise 20 feet above the crossbar.
Matte's career as a quarterback didn't end on a down note, however. Two weeks later, the Colts played the Dallas Cowboys in the third-place game — known as the "Toilet Bowl" to players in the league at the time. Shula decided to let Matte throw from the pocket, and his faith was rewarded, as Matte passed for 162 yards and two touchdowns, earning the game's MVP award in Baltimore's 35-3 win.
"Everything starts in the trenches, and with me playing quarterback, our offensive line stepped up to another degree," Matte said. "There's a burden of responsibility by the big guys up front, and if they can protect you, then you can get the job done."
It's still unclear whether the Cowboys will end up having to resort to backup Kyle Orton on Sunday, but Matte doesn't think Orton will be overwhelmed by the win-or-go-home gravity of the game should his number get called. And he would know.
"When you're going into the game, in the first series there, your tongue is going to be down you throat, and you're going to be choking real bad," Matte said. "But once you settle in, your teammates will give you that confidence you need — you know, 'Come on, let's go, let's get 'em.'
"It may sound like 'rah rah sis boom bah,' but that's what you need. You need that pat on the back and for someone to say, 'Hey you can do the job.' Then once the game starts and you get into the rhythm, you forget about all that stuff, and all you want to do is win the football game."
That said, if Orton gets hurt and DeMarco Murray is forced to play quarterback, all bets are off.
You can follow Sam Gardner on Twitter or e-mail him at samgardnerfox@gmail.com.
---
---