Carolina Panthers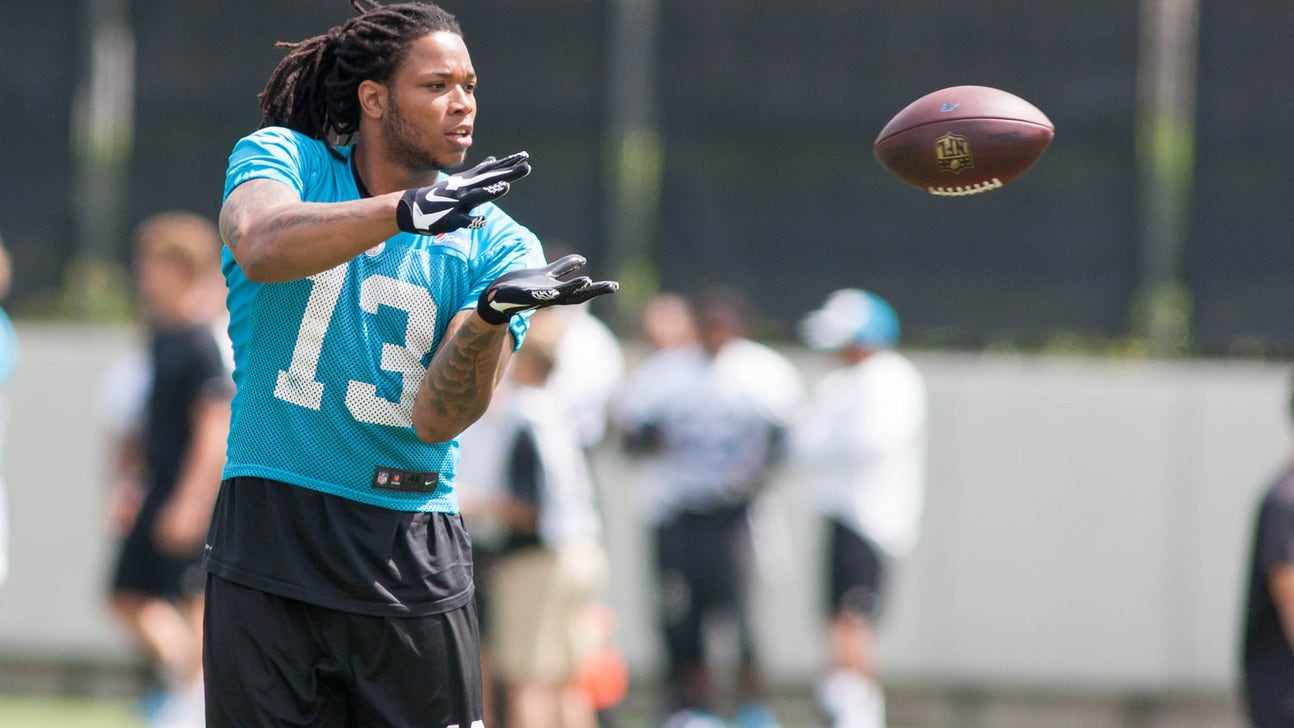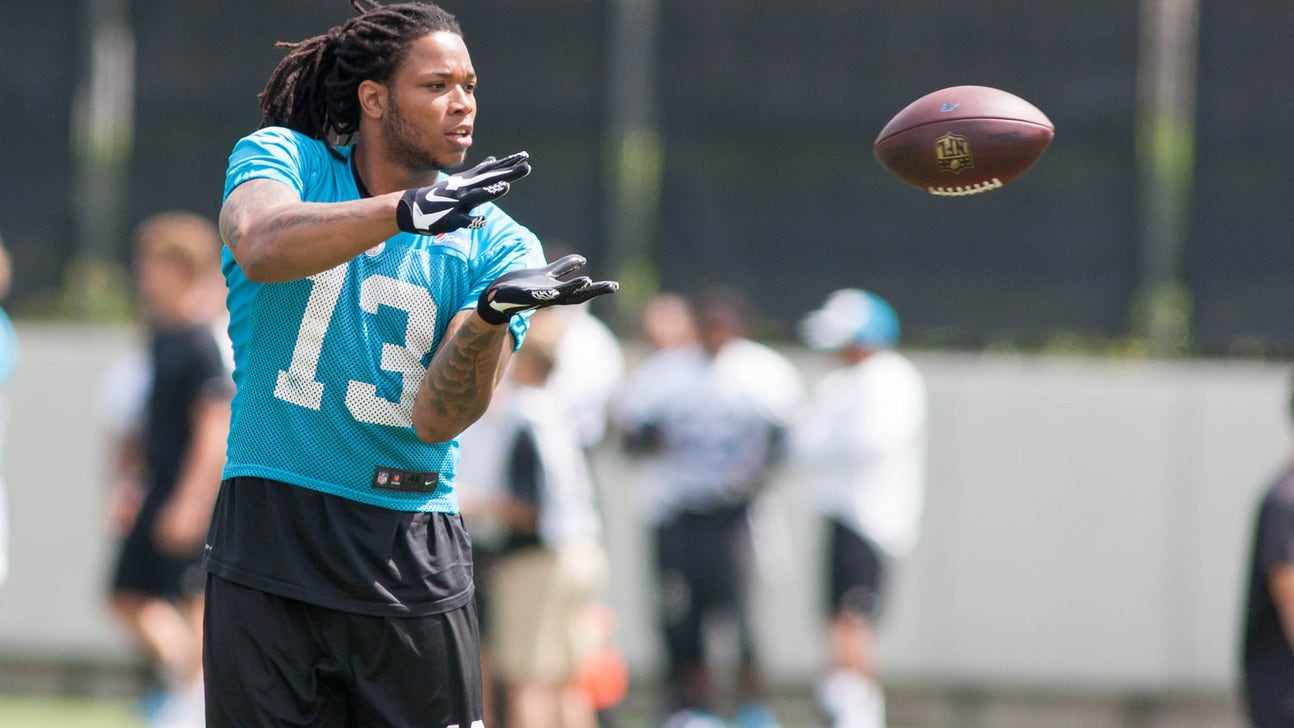 Carolina Panthers
What the loss of Kelvin Benjamin means for the Carolina Panthers
Published
Aug. 20, 2015 1:14 p.m. ET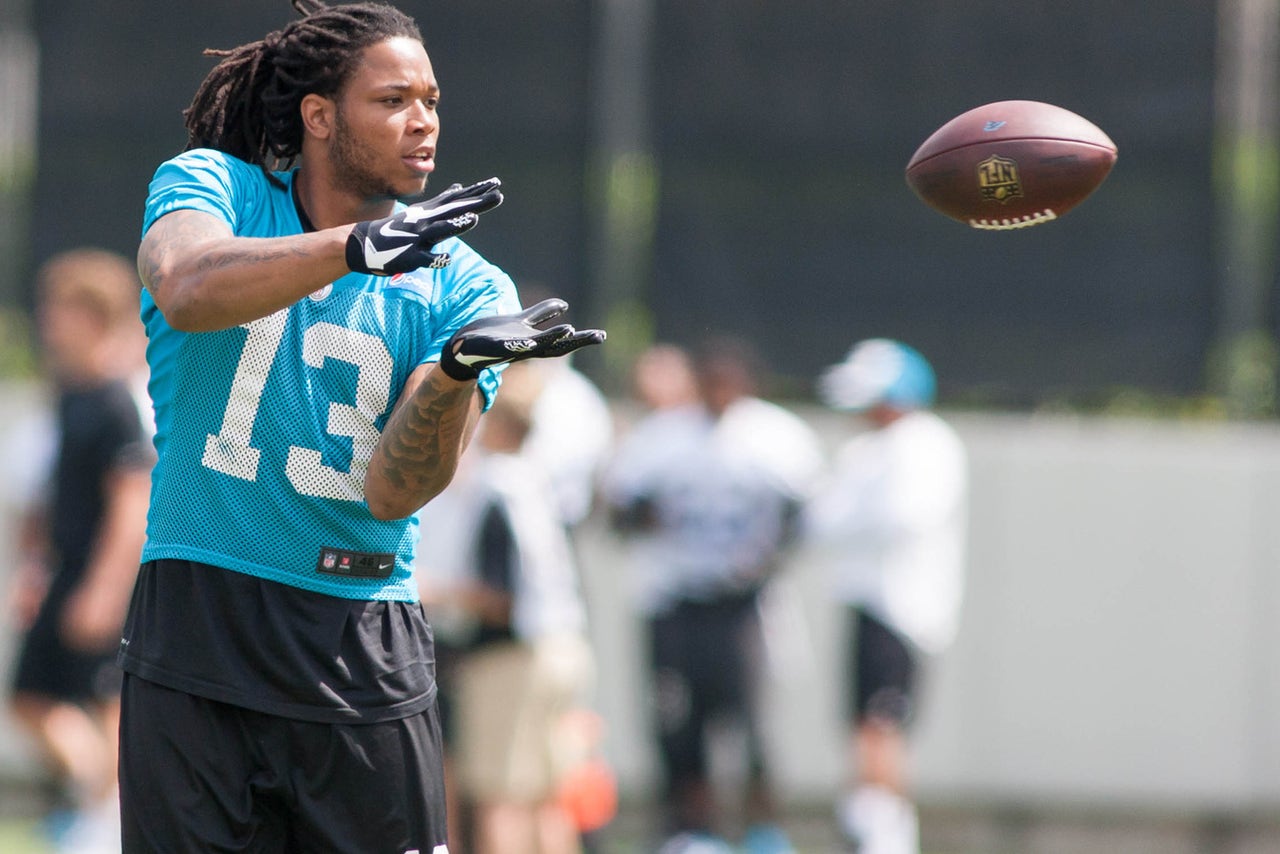 The Carolina Panthers were dealt a brutal blow when they found out that a potential sprained knee for Kelvin Benjamin was actually a torn ACL. As the entire organization and fanbase work through the obvious disappointment of losing Benjamin, there's a pressing question waiting to be answered.
Who will step up to fill the void left by the loss of the second-year receiver?
Obviously, people may be quick to point to rookie Devin Funchess, but expecting him to replicate what Benjamin did as a rookie would simply be asking too much. In short, filling Benjamin's shoes will be a group effort from all wide receivers who make the final roster.
Let's look at a few players who may make the biggest impact this coming season, as well as a few intriguing storylines.
What's Devin Funchess' role?
No one really knows what Funchess will be able to do in 2015. Obviously the hope is that Funchess can step in and really produce, but we won't know until the season begins. Fortunately, Funchess has shown plenty of talent this offseason, but expecting him to fill Benjamin's shoes is just unfair.
Funchess should have a role very similar to what it was expected to be before. The Panthers had planned to have a committee approach to the No. 2 receiver spot, but now it seems both spots will be handled by a committee.
The Brenton Bersin vs. Jarrett Boykin roster battle
This battle just got a whole lot more interesting. Largely because it's not even an actual training camp battle anymore. With Benjamin on the roster, it was expected that either Bersin or Boykin would be the odd man out. Now, if the Panthers choose not to sign another receiver, you should fully expect to see both make the final roster.
What makes the role of these two even more intriguing is the fact that both have the potential to produce as well. While it's a tough blow to lose a talent like Benjamin, we saw Bersin produce last season for Carolina and know Boykin produced during his time in Green Bay.
Bersin already has a rapport with quarterback Cam Newton, tallying 151 yards and a touchdown last year. As for Boykin, he only had three receptions in 2014 for the Packers, but racked up 49 catches for 681 yards and three scores in 2013.
If Carolina sticks with their group of receivers, it won't be a surprise to see both Bersin and Boykin not only make the team, but see time on the field.
Corey Brown the super-sleeper
"Philly" Brown came out of the woodworks last season to prove he had big-play potential for the Panthers. While the undrafted free agent is heading into his second NFL season, his presence was felt in 2014. After catching 21 balls for 296 yards and two scores last season, don't be surprised if he emerges as an impact player for the Panthers.
Both Brown and Ted Ginn are going to be intriguing deep-threats for the Panthers, but I think Brown may make the biggest impact after working with Cam Newton and this offense last year. The emergence of Brown is coming, but he's not going to completely fill in the void left by Benjamin's injury.
Don't forget Greg Olsen
Lost in the massive scramble of what the Panthers are going to do to replace Benjamin, is their leader in receptions from 2014, Greg Olsen. The veteran tight end has proven to be a favorite target for Newton. Just one season after catching 84 passes for 1,008 yards and six scores, he'll once again be the featured pass-catcher in this offense.
Olsen is consistent, reliable and can step up big when the offense needs to make a play. While Benjamin's loss obviously hurts this offense, it seems that Olsen is being a bit overlooked by many. Expect Olsen and Newton to pick up where they left off last season. It may actually not be crazy to think that Olsen's numbers could improve in 2015.
For more on the Carolina Panthers and the rest of the NFC South, follow Jeff on Twitter @JSM8ith. You can also check out all of the FOX Sports NFC South team pages for live updates and analysis.
---
---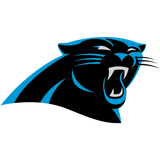 Get more from Carolina Panthers
Follow your favorites to get information about games, news and more
---