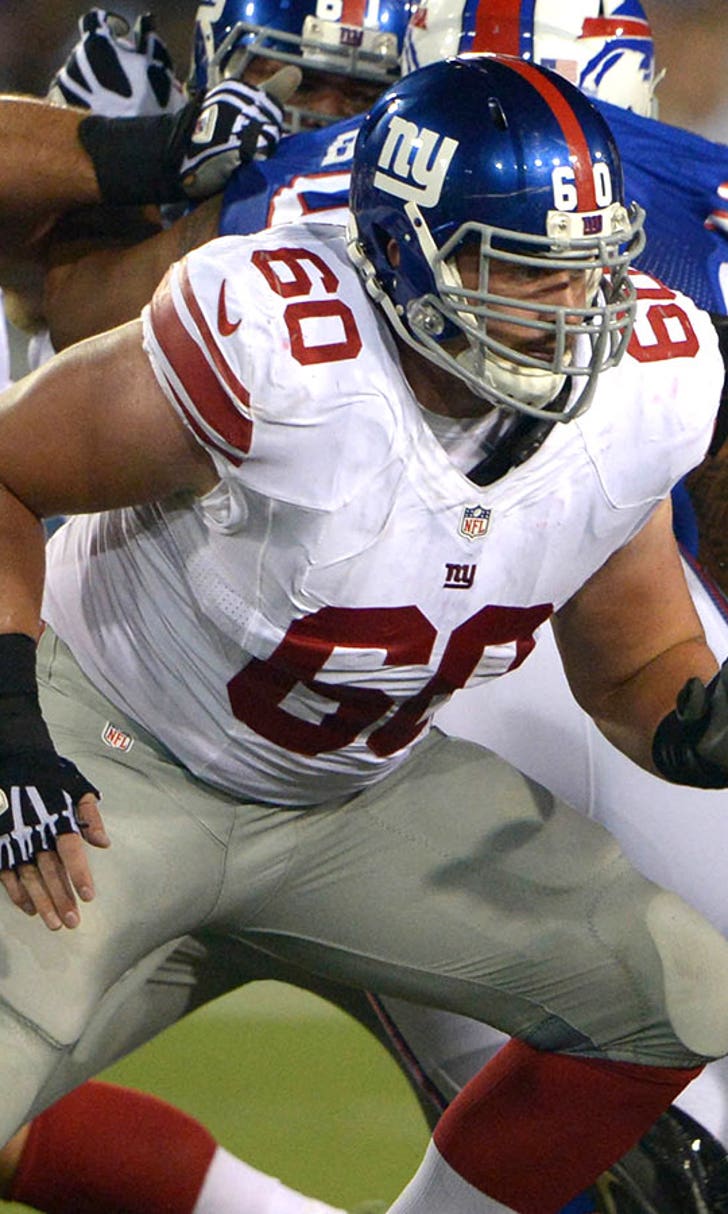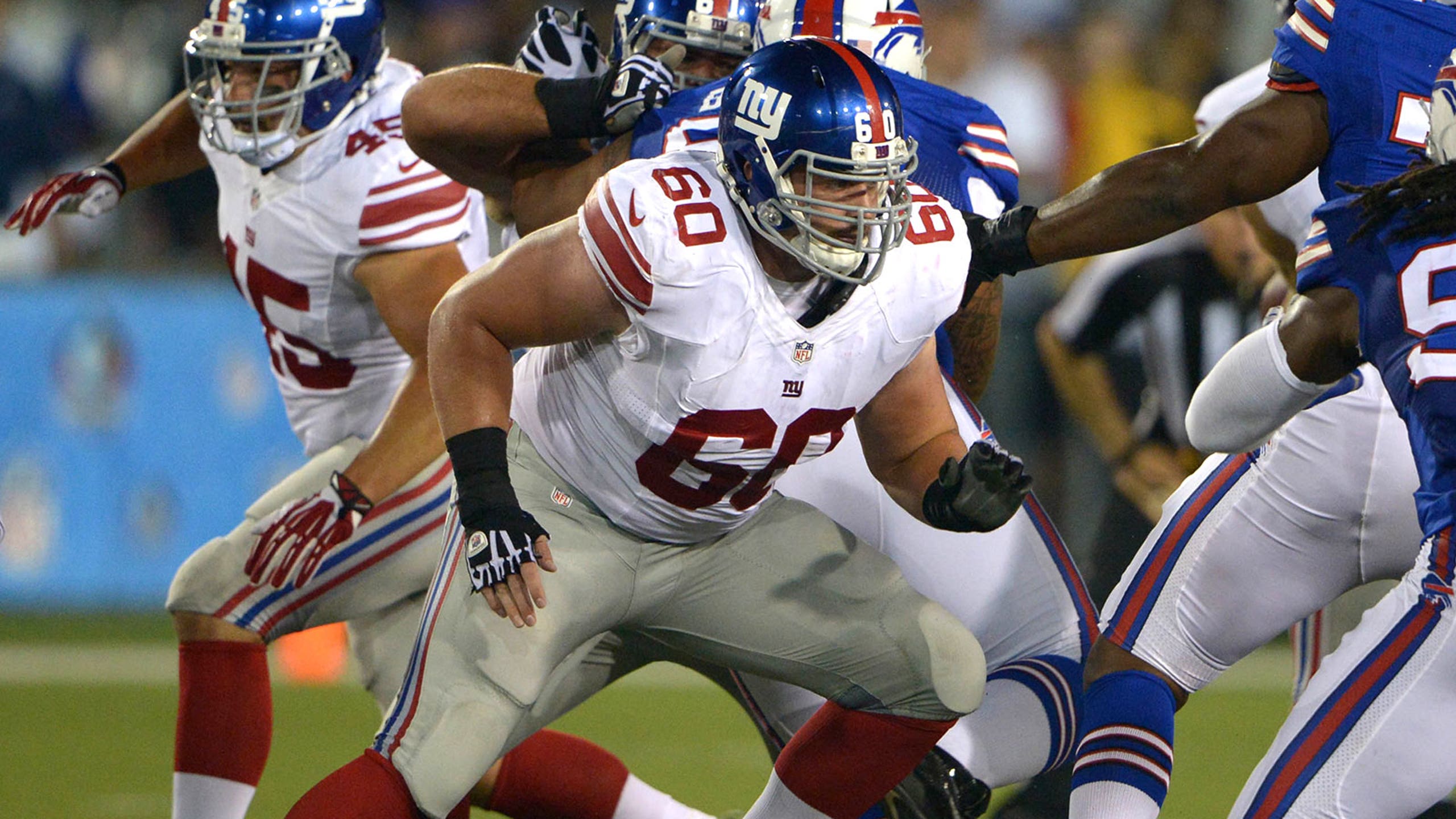 Weston Richburg coming into his own after switch to center
BY foxsports • June 23, 2015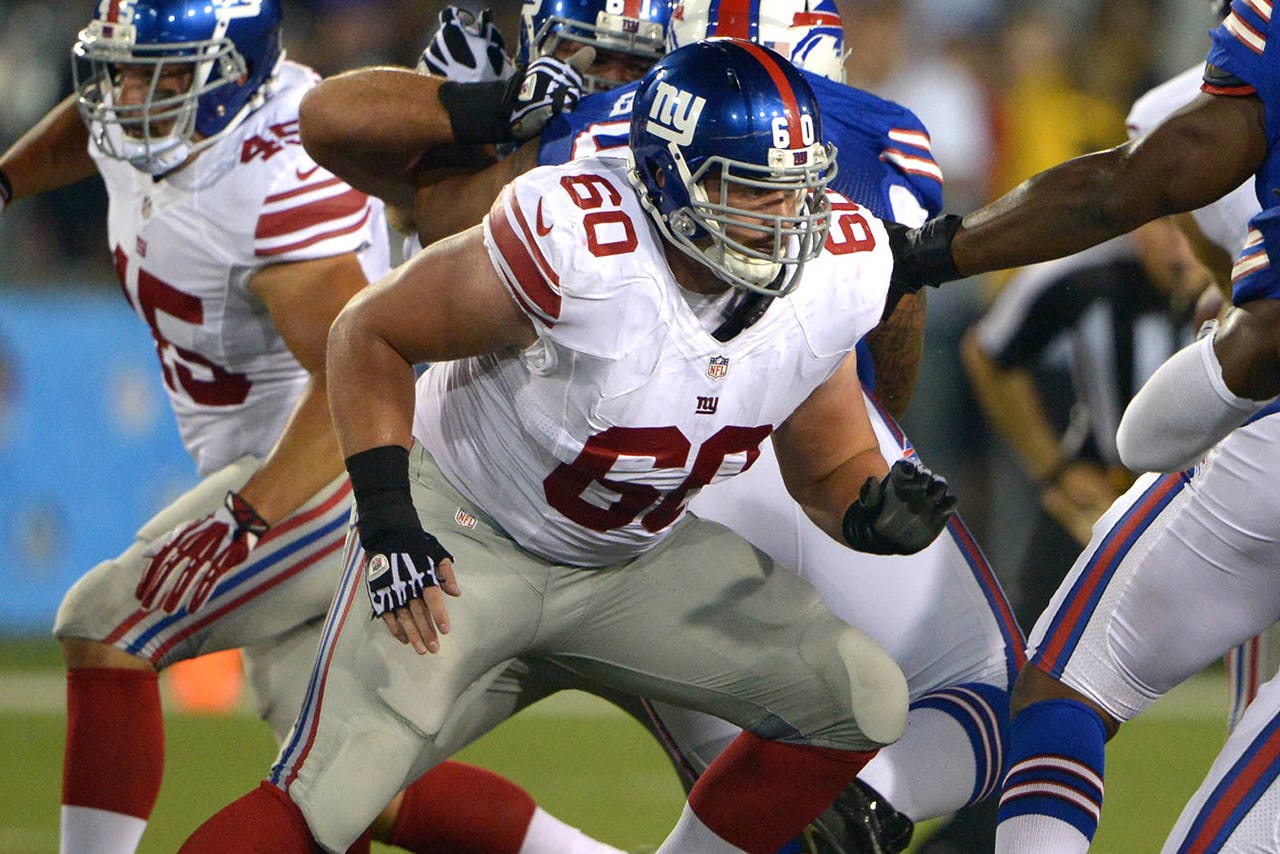 Entering his second season in the NFL, New York Giants offensive lineman Weston Richburg is finally starting to feel comfortable. After filling in out of of position, at left guard during his rookie season, Richburg has moved back to his natural position at center. The position change has suited him very well thus far through spring practices.
"Weston is a natural center," offensive coordinator Ben McAdoo said, per Giants.com. "I am excited for him. I am excited for the offense. I think he brings some energy to the position and to the offense. He's a guy who likes to have control of things and likes to have his hand on the football. He works very hard at it. I like Weston."
Offensive line coach Pat Flaherty sees a more assertive Richburg in his second season back at his more natural position.
"I think that Weston has a little bit of boss man in him and he likes that," Flaherty said, per Giants.com. 
Richburg feels in control and like he has a bigger role within the offense when he's lined up under center.
"I am in control of things," Richburg said as the Giants wrapped up their three-day minicamp and headed into their six-week pre-training camp break. "I enjoy it. It is like a mind game, figuring out where everybody is and telling everybody where to go. I am making adjustments.
"It has been nice," Richburg said of the move. "Compared to last year, I feel very comfortable where I am at. After doing that last year, I think it is easy to come inside and make that transition. There are still some things you have to get used to, but I did those things in college. It'll be an adjustment, but not as much as it was going to guard. Still a long way to go as a unit and individually, but I am really proud of the work we put in and the progress that we made." 
Richburg never got his opportunity to start at center during the 2014 season. Starter J.D. Walton made it through all 16 games healthy, and Richburg was needed to fill in at guard anyway due to Geoff Schwartz's injury. It was a bumpy rookie season at guard for him. He finished ranked 62nd out of 78 offensive guards, according to Pro Football Focus. Per PFF, his run blocking left the most room for improvement. Richburg believes that his trying experience at guard will help prepare him for the starting center job in 2015.
"It was a great learning experience," Richburg said. "Sometimes, things didn't go the way I wanted, but I learned a lot. I really did, playing against the talent I played against in the position I did. I definitely learned things that will help me when I am inside at center.
"Everything happens a little quicker than it does at guard, because there is a guy right on you," Richburg said. "You get hands on quicker and make contact quicker. I like that, because there is less space for the defense." 
The Giants are hoping Richburg can take a major leap forward in 2015 at his new position. They selected Richburg with an early second-round draft pick in 2014 with expectations that he would soon become a starter on the interior for years to come. With the uncertainty surrounding the Giants' offensive line at both offensive tackle spots, plus play on the interior will go a long way in keeping the offense moving efficiently.
(h/t New York Giants)
Photo Credit: Kirby Lee/USA TODAY Sports
---
---