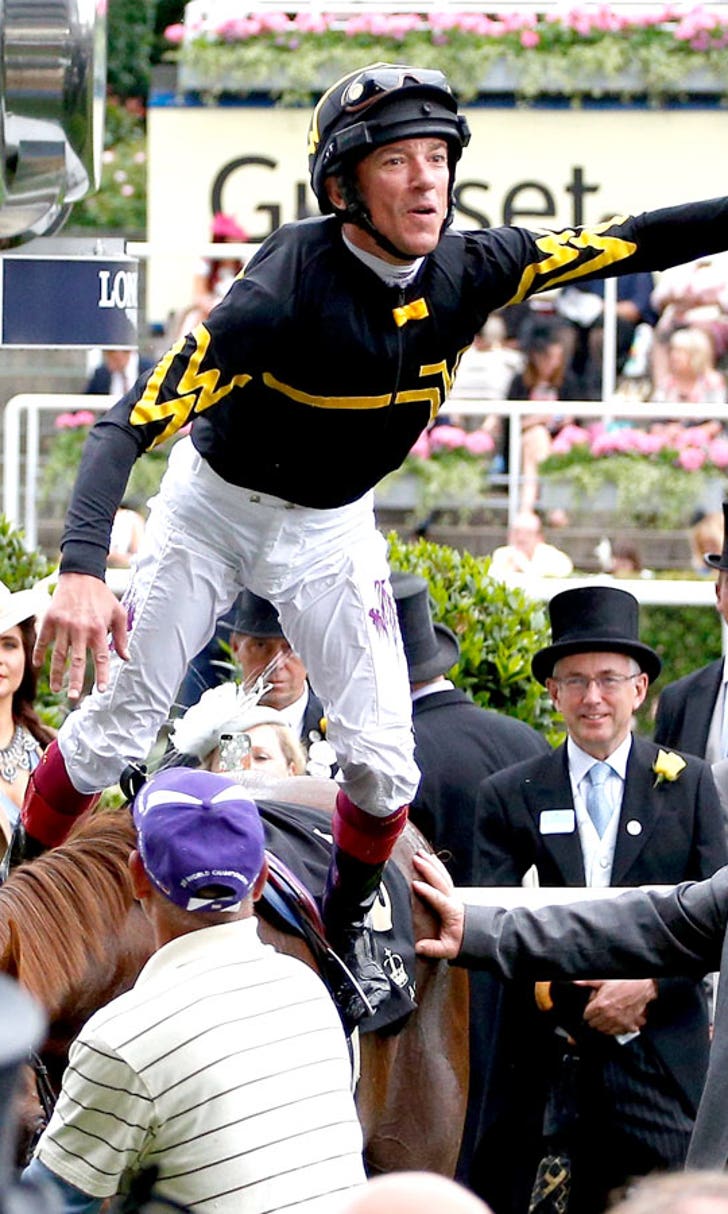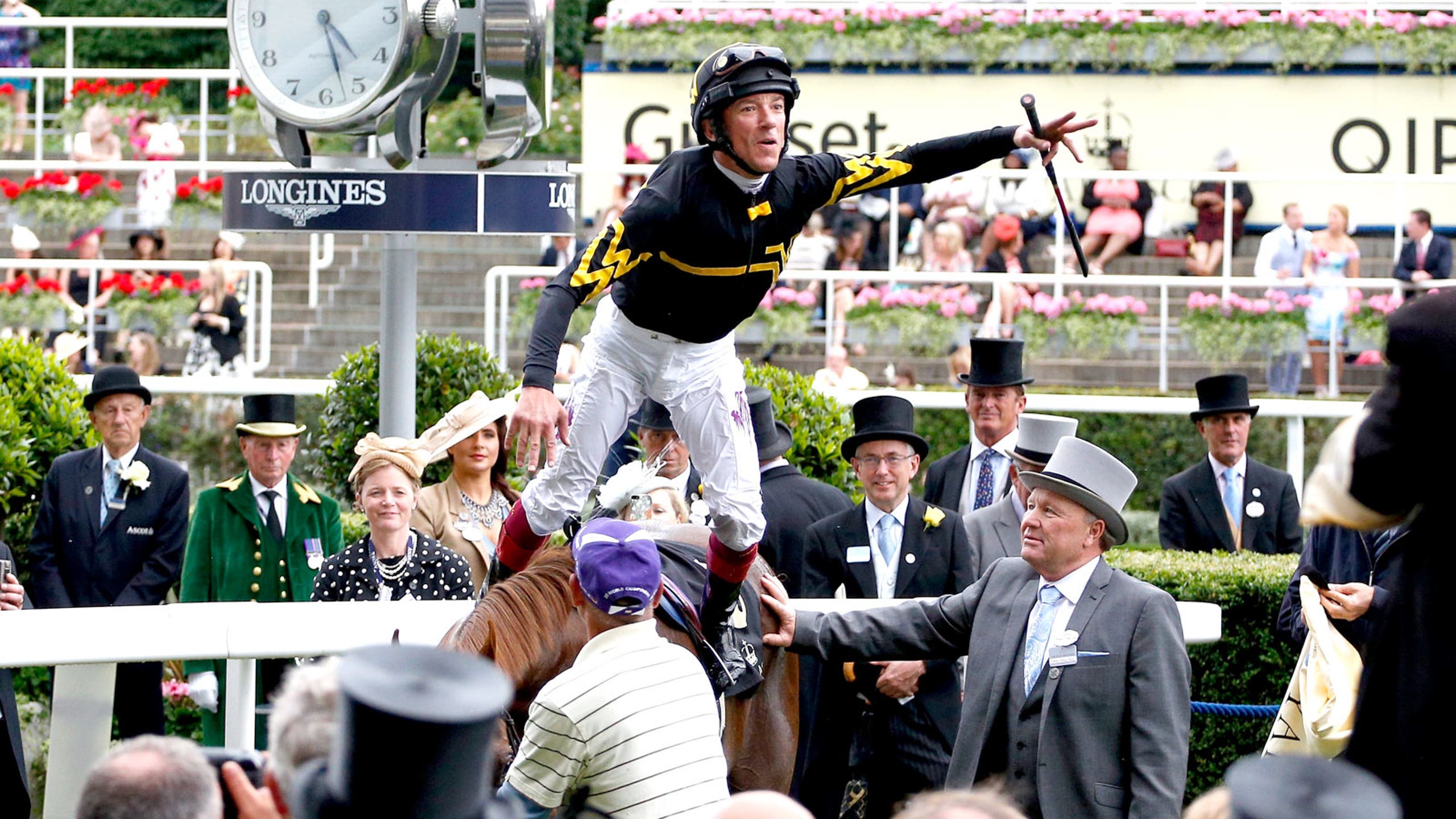 Wes Welker's Undrafted captures Diamond Jubilee Stakes at Royal Ascot
BY foxsports • June 20, 2015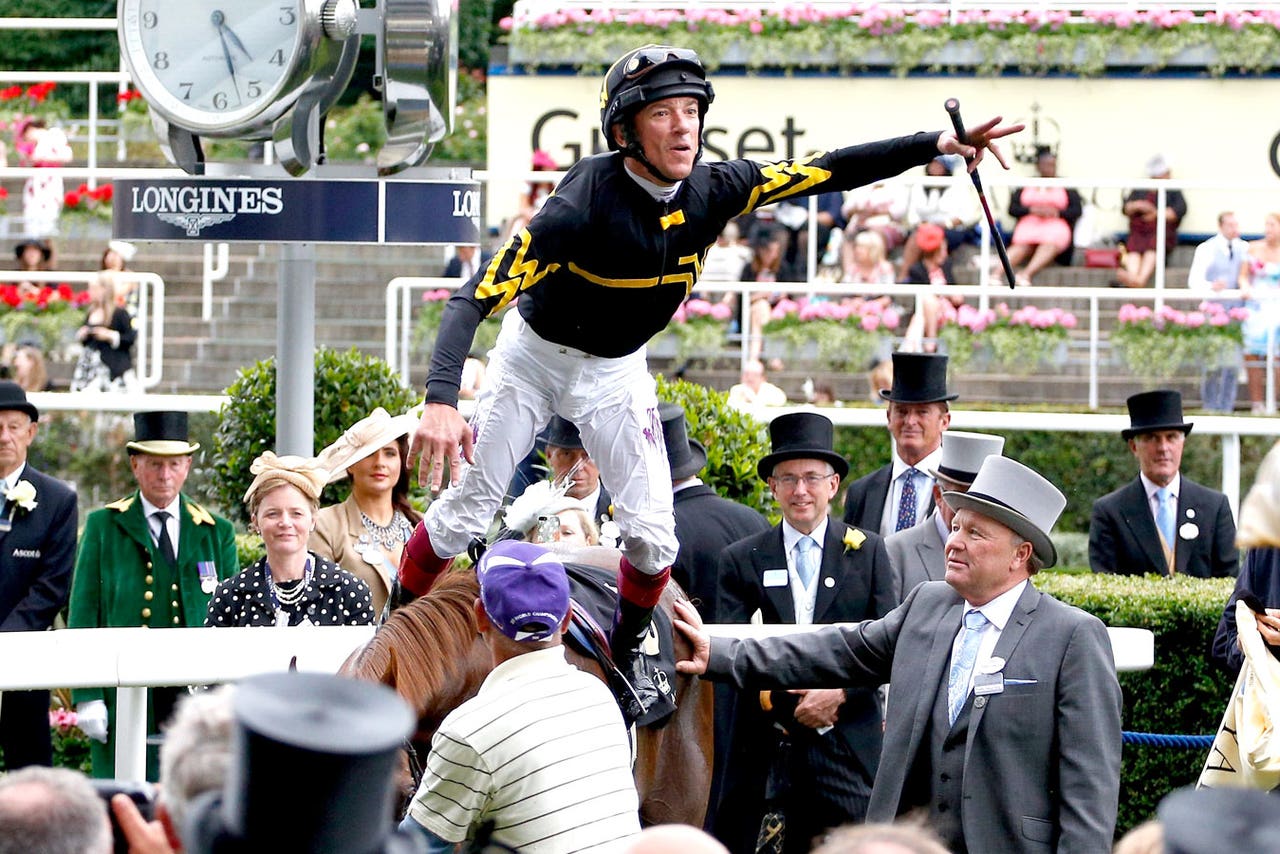 Wes Welker has done quite well for himself despite going undrafted out of Texas Tech. And Undrafted, a horse owned by Welker, did quite well for the free agent on Saturday at Royal Ascot.
Despite going off at odds of 14-1, Undrafted rallied to victory under the flamboyant jockey Frankie Dettori for trainer Wesley Ward. Watch the race here. The 5-year-old gelding improved to five wins in 20 starts and the $472,852 winner's share boosted his career earnings to $1,042,178.
Prior to the Diamond Jubilee, Welker privately sold an interest in Undrafted to Sol Kumin.
"We had a rough night, my daughter got a touch of the Bell's palsy so we were in hospital all night," Ward said. "Thankfully, Derrick Smith [of Coolmore] got us fixed up with a great doctor, and she was determined to be here today. This is unreal -- it's really special for my little girl. This is the biggest race I've ever won, including Breeders' Cups and everything.
"He's been training great, he really has, and Frankie just has the magic touch. He's a magical guy, a real go-getter as we'd say. It would have been easy to have been closer to the pace but he came with a real late run. I don't know about the July Cup, we'll have to think about everything."
Welker has been known to enjoy himself at the racetrack. At the 2014 Kentucky Derby, Welker made a big score and celebrated by handing out $100 bills.
---
---