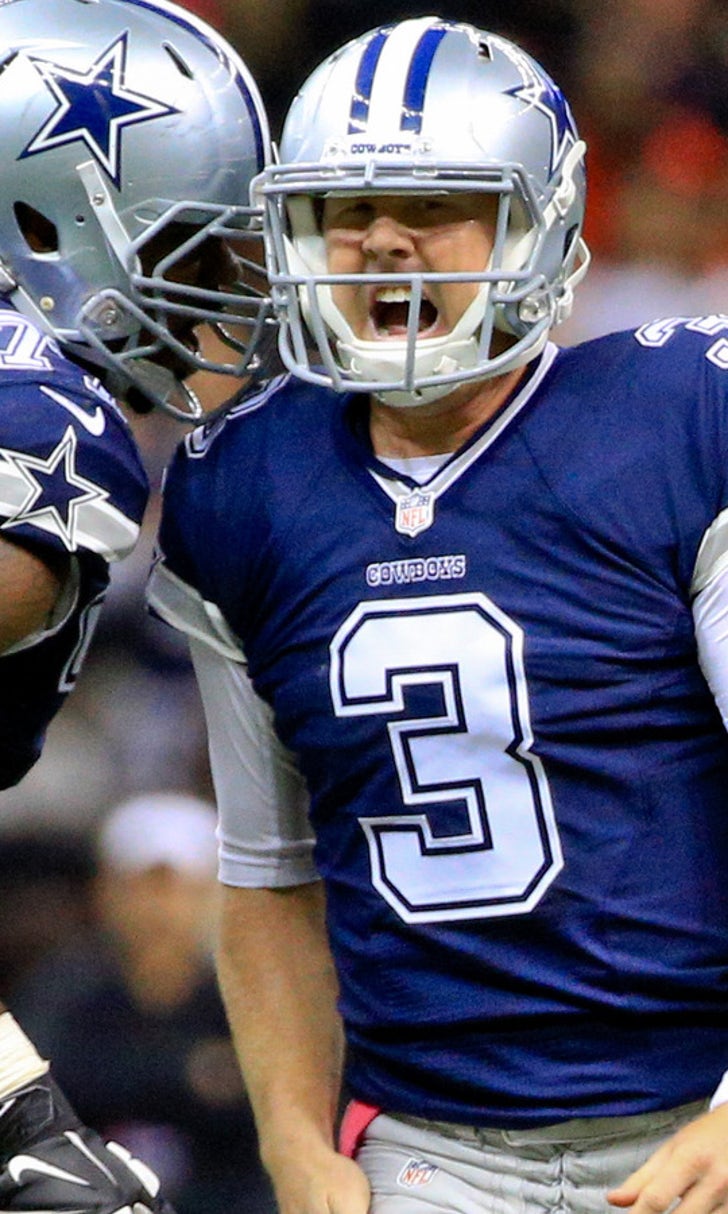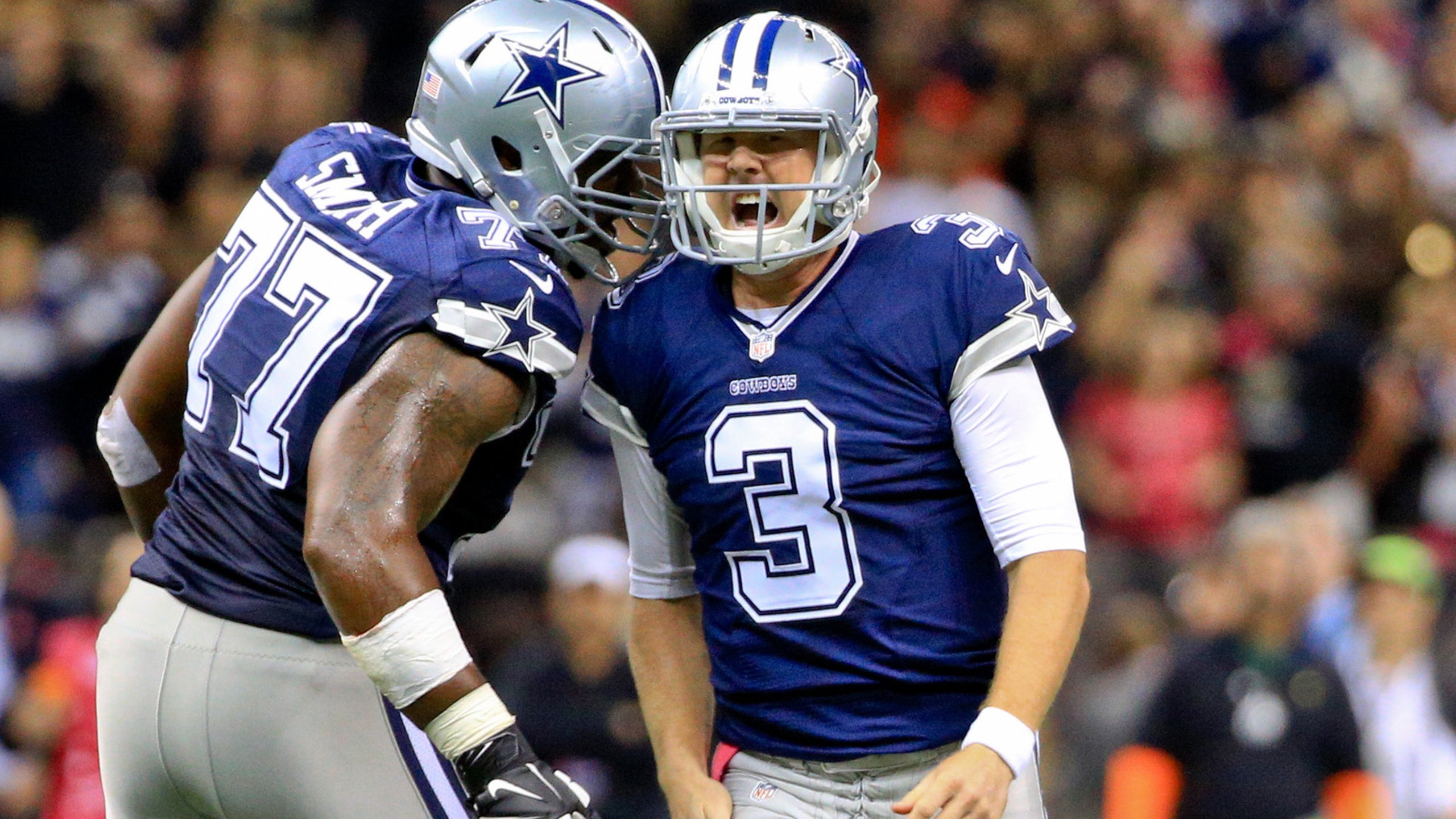 Weeden compares QB situation to 'backing up Derek Jeter'
BY foxsports • October 8, 2015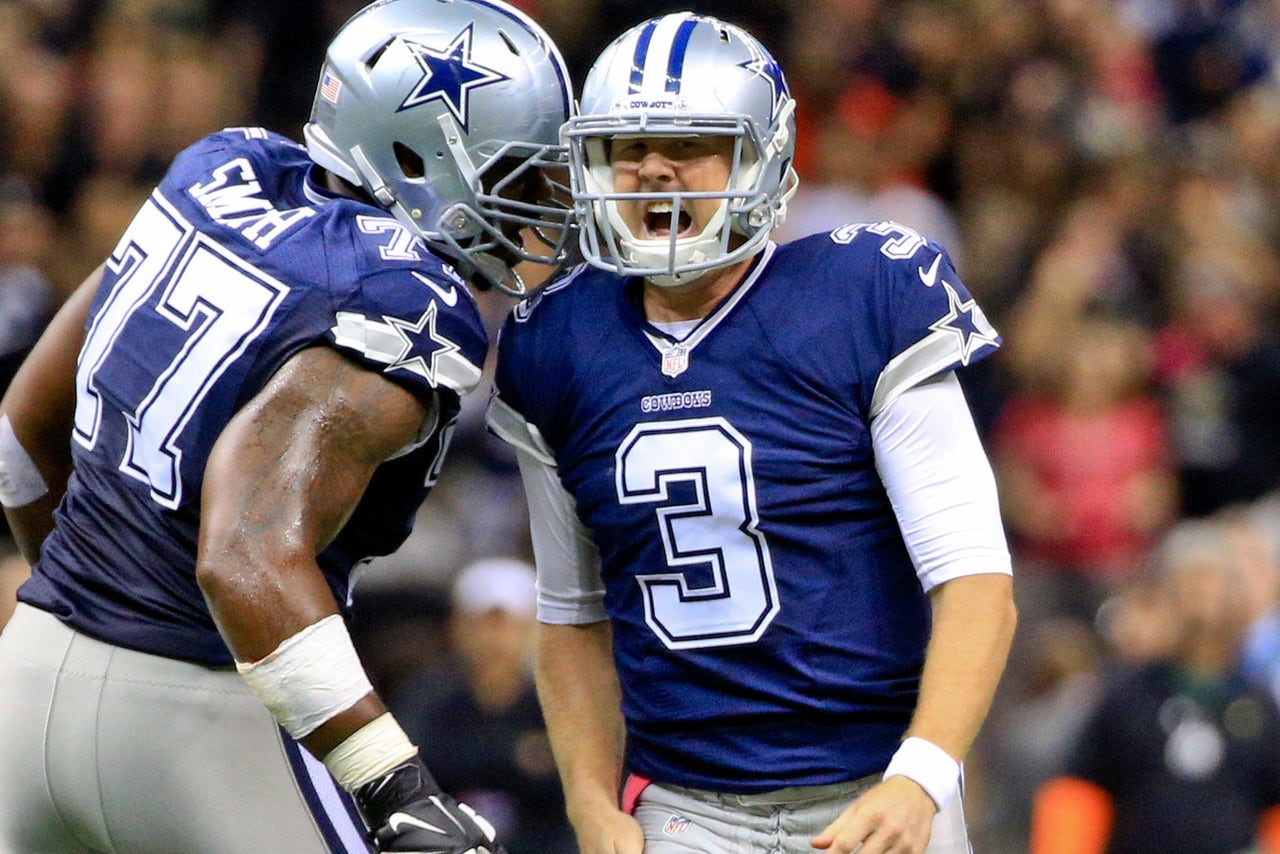 By Ricky Doyle
Brandon Weeden was drafted by the New York Yankees in 2002, so it's not surprising his assessment of the Dallas Cowboys' quarterback situation Wednesday included a baseball analogy.
Weeden became the Cowboys' starting quarterback in Week 2 after Tony Romo suffered a broken collarbone in Dallas' game against the Philadelphia Eagles. With the position comes great responsibility, obviously, and that isn't lost on Weeden, who played five seasons of professional baseball before parlaying a successful QB career at Oklahoma State into a first-round selection in the 2012 NFL draft.
"I understand what all comes with being the quarterback of this franchise," Weeden said Wednesday in a conference call with the New England media leading up to the Cowboys' Week 5 game against the Patriots. "You look back, and years and years and years, there's a lot of high-profile, Hall of Fame guys.
"I always compare, with the Yankees, and my brother was with the Red Sox, it's like backing up (former Yankees shortstop) Derek Jeter in New York. There's a lot of stuff that comes with it. If you ask a lot of those guys that stepped into those roles, you try and tune it out as much as possible because the situation is already big enough as it is.
"It's already hard enough to play in this league as it is, and if you get mesmerized by what comes with this position, the pressure that comes with this position, you'll be so overwhelmed that you can't even go out and function Sunday."
Backing up Jeter is the same as backing up Romo? Whatever you say, Brandon.
(Note: Weeden, a former pitcher, never made it above Single-A in his baseball career.)
Still, his point is obvious.
The Cowboys might no longer be "America's Team" — or perhaps they still carry some mystique — but Weeden certainly is under pressure to succeed in Dallas, especially since he's filling in for a quarterback in Romo who has earned four Pro Bowl selections and who is capable of changing the game.
Weeden is trying his best to remain on an even-keel. The 31-year-old, who flopped in two seasons with the Cleveland Browns before signing on as Dallas' backup QB before last season, said Wednesday he doesn't really go out in public much because he has a 15-month-old son. His focus seemingly is on football, as his current gig with the Cowboys in many ways represents a second chance.
"You just try to tune it out as much as possible and have fun with it," Weeden said of the buzz. "Tony Romo has been doing this for a long time at a high level, a Pro Bowl-type guy, he can do a lot of things I cannot do. But I have a lot of abilities myself in throwing the football. Just go out, take the pressure off myself and have fun, execute and play ball."
Weeden will be tested Sunday against the Patriots, who are off to a hot start in their quest to repeat as Super Bowl champions.
More from NESN.com:
---
---