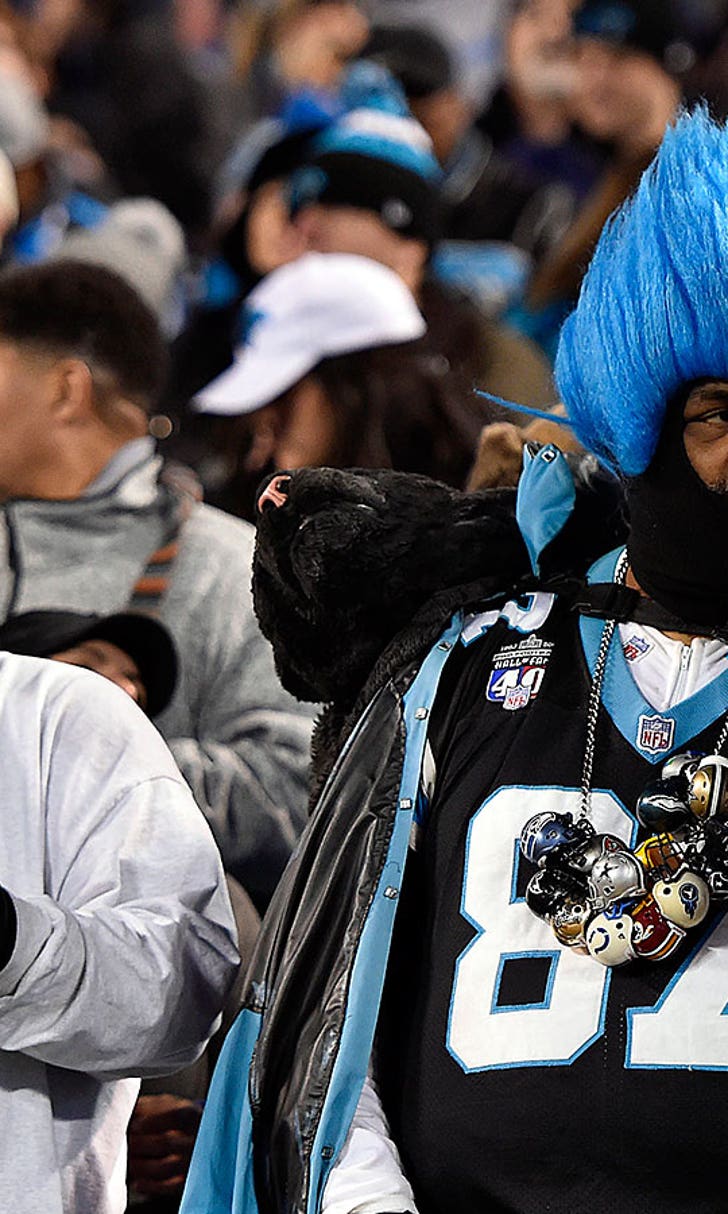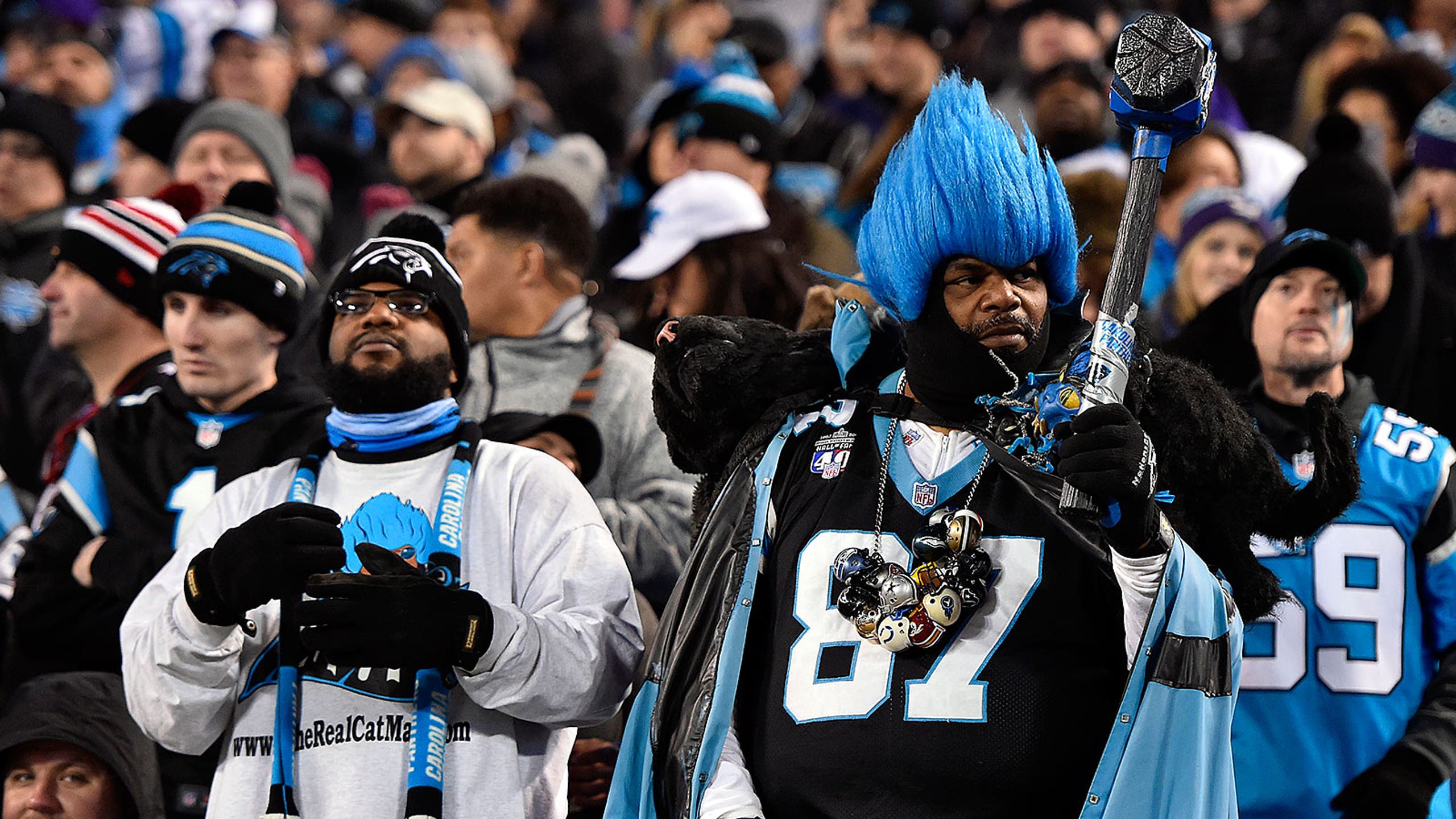 'We are a family': Panthers fans tell us why we should root for them
BY foxsports • February 3, 2016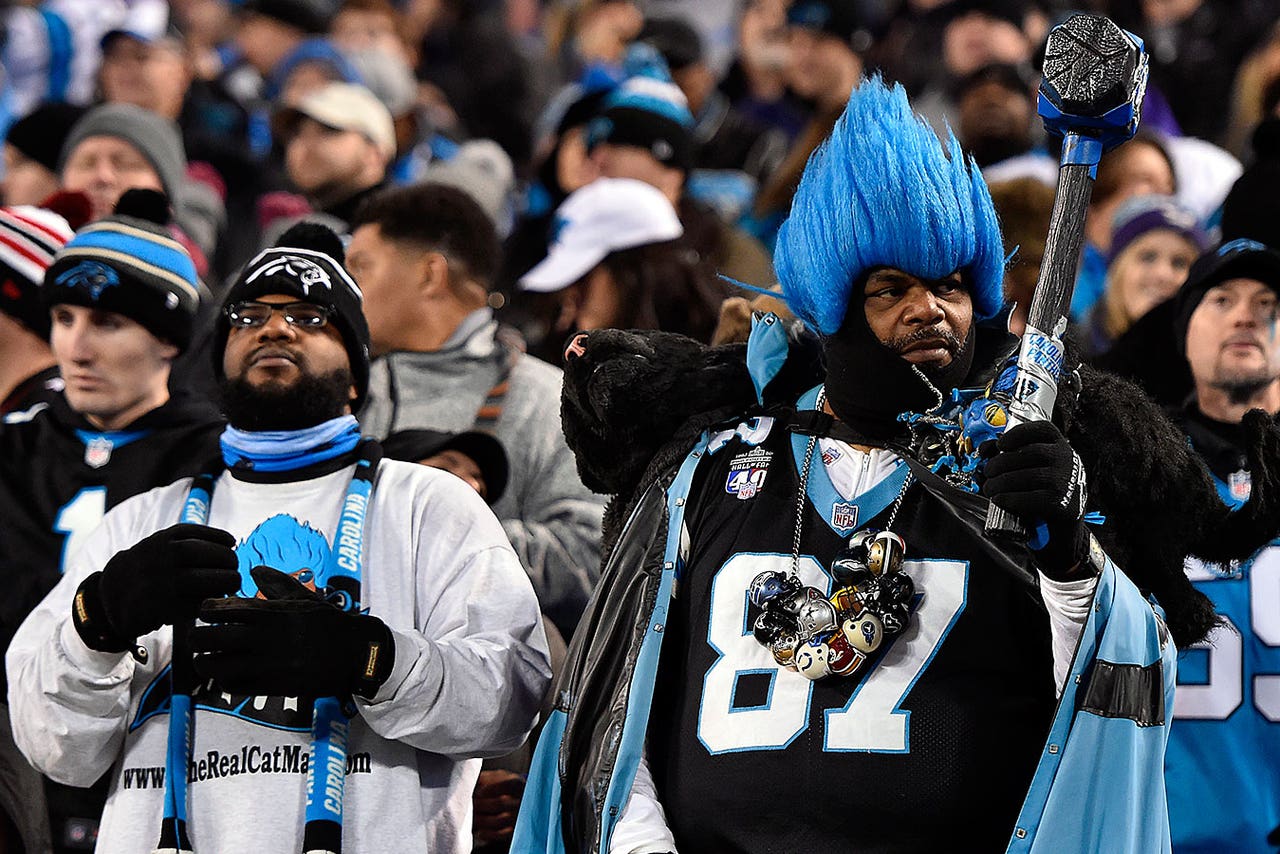 And that's all fine and good. It's also boring. You can maximize your enjoyment of Super Bowl 50 if you take a side. But who should you support?
Let's turn it over to the fans. We here at FOXSports.com took to Facebook and Twitter and asked Panthers fans to give us reasons why America should support Cam Newton and Co. on Sunday.
So, what did they have to say? Let's get to work.
Jeff West:
We stand for everything that is great left in football. We are a family, we are the most respectful fans in the NFL and we are pure and simply entertaining. We welcome all fans and do not judge when you became a fan and do not label you a bandwagon. We are Panthers Nation and we welcome your support. #keeppounding
Man, Jerry Richardson couldn't have said it better himself. Jeff, you have done your compatriots proud. An excellent start.
Ryan Dunbar:
I'm a huge Panthers Fan! Win or Lose, which we will win I'll always be a panthers fan. Y'all Haters but we keep winning. Go ahead and say panthers suck. We just prove y'all wrong.
We got a lot of similar responses. Panthers fans lashing out at their supposed haters and exposing the giant crevices on their shoulders. It's all good, though. You guys do you. Even if you're coming off a tad paranoid.
Janet Edwards:
They are the best! BTW - Who cares if someone just became a fan ... It takes nothing ... Nada ... Zip from any other fan of that team. Panther fans welcome other teams fans cheering for us ... So come join our bandwagon and #keeppounding!
Janet just gave the perfect response to any "bandwagon fan" accusations. Who cares? People are free to root for whomever they want. And it's completely natural for fan interest to perk up when a team reaches a Super Bowl.
Maria Esparza:
Because they win.... Just saying... :)
This is America. Everyone loves a winner.
Melissa Palubiak:
Because they have the most heart and are truly the definition of TEAM!
No doubt. How they got here is nothing short of amazing.
Jeff Sellers:
I'm a Cowboys fan, but I really respect the entire Panthers organization. It's been impressive how they've built such a young, talented roster. You've got a fan here who wears the star!! :)
See, Panthers Nation? You're even converting Cowboys fans! Bandwagon who, amirite?
Earl Bryant:
1. We have a MVP quarterback that can run move out of the pocket and throw the ball, 2. A defense that lead the league in takeaways, 3. Underdogs on both sides of the ball
Agreed with the first two. But I'm hesitant to call a team that finished 15-1 and has the soon-to-be NFL MVP under center an underdog.  
Danielle Chappell:
Our team is like America. Underestimated, Unyielding, Hard Working, and a Force to be reckoned with. We don't go down without a fight and will claw our way to success despite the obstacles. Carolina Panthers are more than a team, we are family.
I want to be a part of that family. Seems like a family that would never forget your birthday and would secretly toss you a mint if you had bad breath. Just good people.
Antonio Ysoserious:
Lol cuz you don't wanna root for the losers #KeepPounding
Like I said, real salt of the Earth.
Paul Wolverton:
Because they no how to nae Nae
Bonus! And you forgot about dabbing!
Roger T. Farrish:
Hey NFL on FOX it is Superbowl not Super Bowl you idiots
Sorry, I don't think Roger is even a Panthers fan. But I had to include this one here. God, Facebook comments are the best.
Chris Senner:
Because their head coach was a part of the greatest team to ever play the game #BearDown
Something tells me there will be a contingent of Bears fans who will take great pleasure in seeing the Panthers win.  
Marian Martin:
Because there is something special about them!
That there is. And it would be nice to see what has been a truly special story come to a fairytale ending.
Valentina:
I didn't fact-check your claim, but I enjoy the enthusiasm!
@nflonfox @panthers
The Panthers are showing how you can WIN over cancer... Motivation from their coach has made this team stronger!

— Valentina VanDerzee (@Valentina94208) February 3, 2016
Chris:
Don't listen to this guy, Panthers Nations. That's some hardcore trollin' right there.
Dana:
Sometimes, two words is enough.
---
---