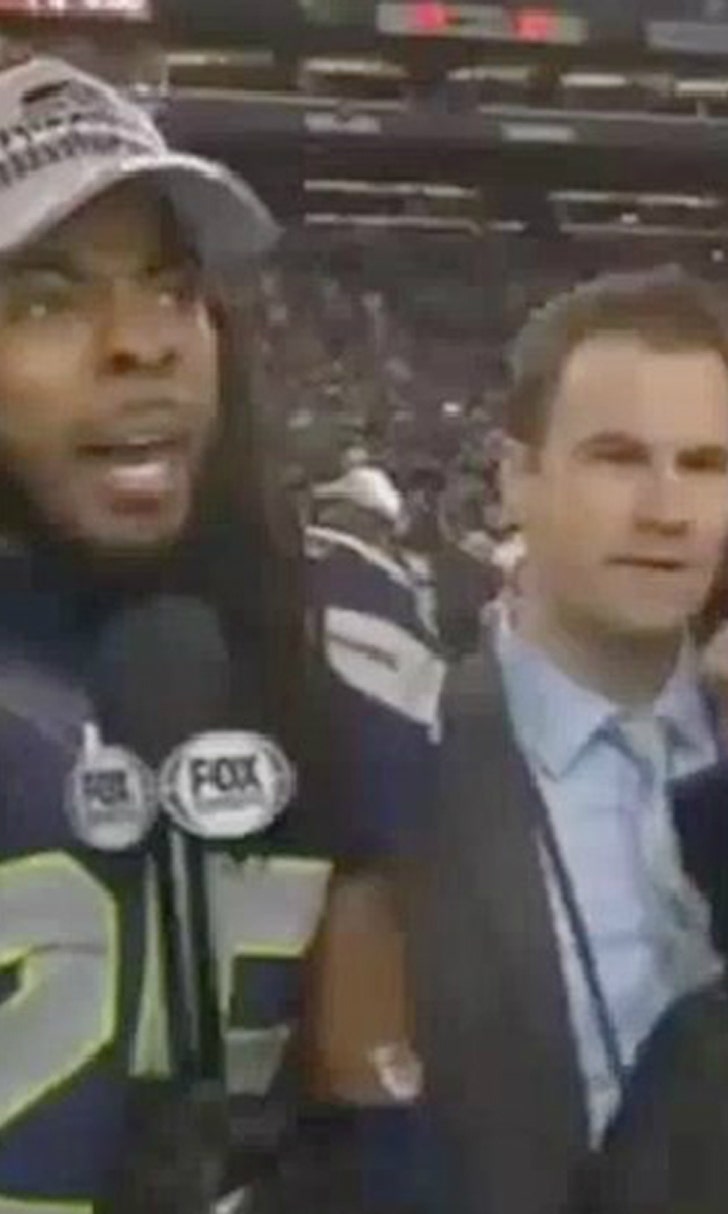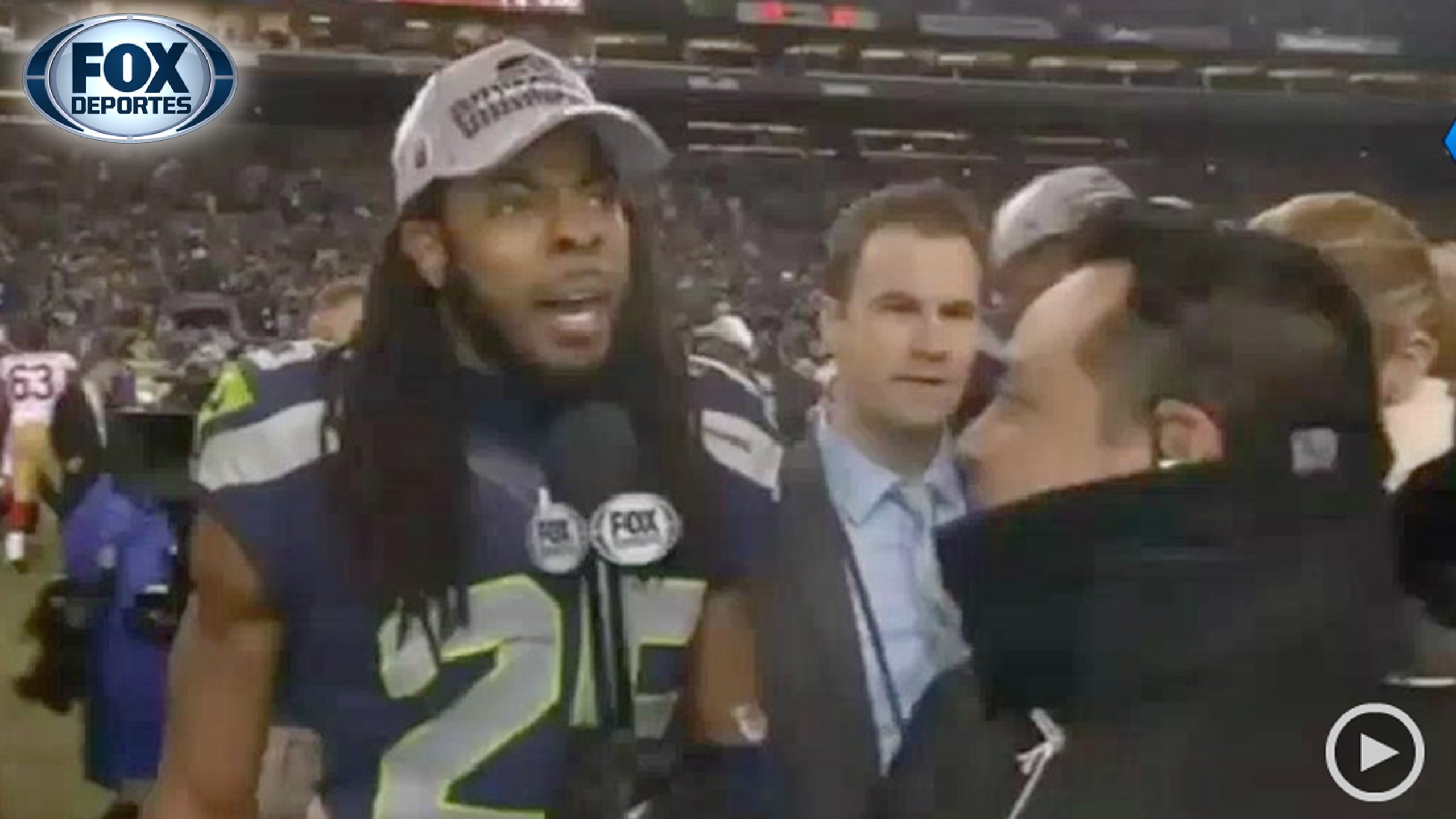 Watch: The Richard Sherman outburst you DIDN'T see on TV
BY foxsports • January 23, 2014
FOX Sports' Erin Andrews landed perhaps the most famous on-field interview in sports history on Sunday. But it wasn't the first time Richard Sherman unloaded on a FOX reporter after the NFC championship game.
Apparently, Sherman needed some warming up before "The Rant".
As you can see in the video above, moments before delivering his short-yet-epic — and controversial — speech that became instant TV gold, the Seahawks cornerback went off on 49ers receiver Michael Crabtree with FOX Deportes' Troy Santiago. And in the process, he delivered a few choice nuggets that now serve as an amazing prelude to the Andrews interview.
As Santiago jogged towards the exiting Sherman, the reporter congratulated the cornerback on the 23-17 win, which was sealed when Sherman tipped a pass intended for Crabtree, who made comments about Sherman the week leading up to the game and who we have since learned has been feuding since an alleged confrontation during an offseason charity event.
"We went down to the field and wanted to beat the rush with our other colleagues within the press box, I went to Sherman because he made the play of the game, of course," Santiago said. But getting ahead of the stampede of reporters was only half the battle, he noted; as soon as contact was made, it was clear proceedings would jump up a few notches.
"You don't try to mess with me in the clutch, especially with a mediocre receiver like Crabtree!" Sherman yelled, foreshadowing his later comments. "[Crabtree's] weak. I'm the best in the game at this right now!"
From where Santiago stood — as close as Andrews was in her interview — Sherman was not exuding anger, just passion.
"His adrenaline level was off the charts. I didn't think his comments were aggressive in nature; this [feud with Crabtree] was obviously a sensitive issue for him."
A former college football player in Mexico himself, Santiago empathized with the Seattle star's reaction.
"I know what that's like, to have those emotions running through you like that. He's reacting to something that helped his team get to the Super Bowl; this is what every player dreams of, after all."
Along with Sherman's words, FOX Deportes' cameras caught something perhaps equally fascinating.
As Andrews neared Sherman and the All-Pro focused his attention on her, the self-proclaimed "best cornerback in the game" hugged Andrews, adding an extra layer of intrigue to what came next.
"It was just such a raw, authentic, emotional moment. I'm proud of the fact that we were there to capture it and deliver it to such a wide audience," Santiago said.
---
---