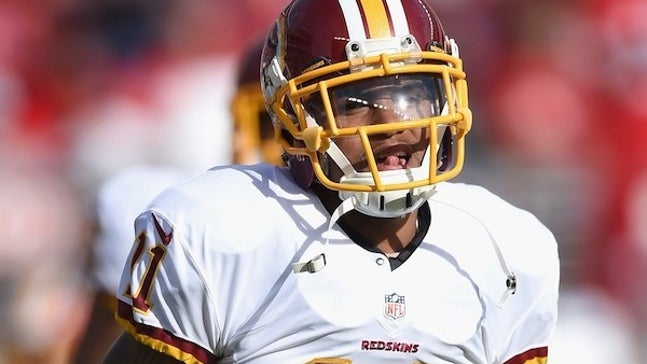 Washington Redskins' DeSean Jackson up to old antics?
Published
May. 30, 2015 3:28 p.m. ET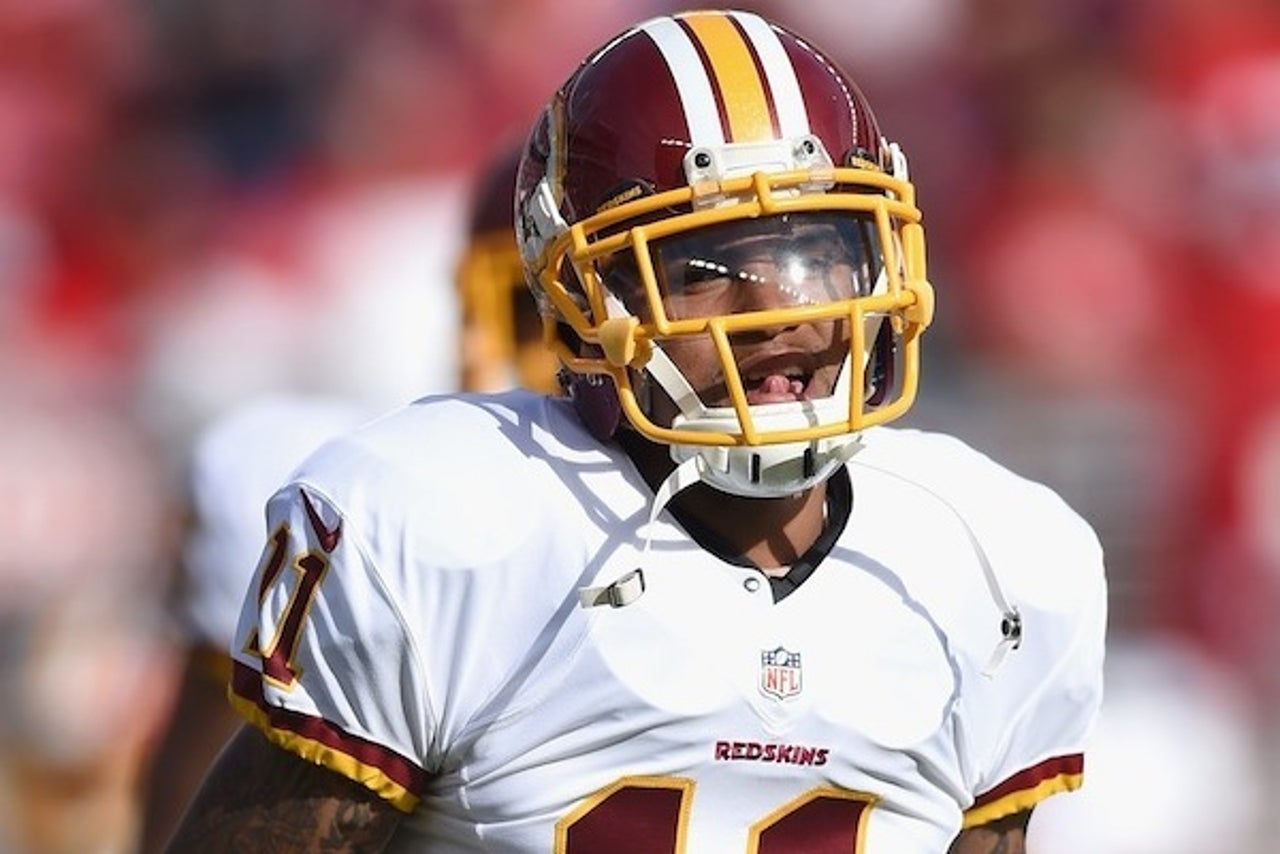 By Jared Morse
Organized team activities (OTAs) began on Tuesday for the Washington Redskins, and No. 11 was no where to be found. When asked about DeSean Jackson's absence, coach Jay Gruden noted that he would not be in attendance this week but would return the following week. It did not take long to discover the reason behind DeSean's vacancy on Tuesday after he posted a picture on Instagram of him and LeBron James posing in Cleveland after the Cavs swept the Atlanta Hawks in the Eastern Conference Finals. Is watching a basketball team more important than working with your team?

Keep in mind that these OTAs are voluntary, but the only other Redskin not in attendance was tackle Trent Williams, whose flight from Houston was cancelled due to the recent flooding. This makes it seem as if DeSean is disinterested in being with his teammates and helping them improve as a team.

This isn't the first time Jackson has missed OTAs. He missed last year's first week of OTAs because of a reported vacation he had planned prior to being cut by the Philadelphia Eagles. Even in Philly, he had an issue making it to OTAs. In 2010, DeSean was a no-show because he was reportedly spending time with Atlanta Hawks (now Houston Rockets) forward Josh Smith.

It looks as though history repeats itself with Jackson. As a fan, should you be worried? As far as production on the field, I wouldn't be. However, the fact that he would rather spend time watching basketball than supporting his teammates on the first day of OTAs is concerning.

Watching DeSean Jackson as an Eagle and now as a Redskin, I've learned that he is a selfish and self-centered football player. He'd rather focus on "what's in it for me?" rather than "what's in it for the team?" That's just DeSean, though. I don't think you can change that about him. He's had plenty of veteran leaders during his career, such as, Donovan McNabb, Michael Vick and Robert Griffin III, to provide good examples of what it means to be a team player. He just chooses to ignore that.

In my mind, DeSean Jackson is still a top 15 wide receiver in the league with his big playmaking ability. But at the same time, you don't see the great receivers in this league missing OTAs. Antonio Brown, Calvin Johnson, Larry Fitzgerald and A.J. Green aren't watching basketball games in Cleveland. Even Dez Bryant, who isn't even under contract, attended his OTAs in Dallas.

Let's hope that Jackson comes into to Redskins Park next week with a good attitude and great work ethic to make up for his "extended vacation" this past week. The Redskins need Jackson to be clicking on all cylinders with quarterback Robert Griffin III come week one, and OTAs is where you start creating that chemistry. Hopefully DeSean's absence this week does not hinder that chemistry.
More from isportsweb.com:
---
---