National Football League
National Football League
Wannstedt takes straight-ahead approach to Bills D
Published
Jun. 20, 2012 1:22 a.m. ET

Amid the hype and high expectations emerging from a busy offseason in Buffalo, one of Dave Wannstedt's primary concerns is guarding against distractions in assessing the potential of the Bills new-look, high-priced, Mario Williams-led defense.
''I've got a great saying above the door, and I've had it since I started coaching,'' the veteran coach and Buffalo's first-year defensive coordinator said. ''And it says that on defense, we shouldn't be affected by any outside elements.''
More out of necessity than design, Wannstedt is taking the straight-ahead approach as the Bills opened a three-day mandatory minicamp on Tuesday. He's unable to turn his head up, down or sideways, because of a heavy neck brace he's wearing after having surgery to repair a lingering injury sustained in a cycling accident last year.
''I live dangerously,'' Wannstedt said with a wink.
Should all go as planned, the same can be said about the attacking, shoot-the-gap, disruptive defensive approach Wannstedt intends to employ to take advantage of an experience-laden front line Buffalo's assembled.
''The guys up front, it all start there,'' said Wannstedt, who took over in January after George Edwards was fired. ''Hey, we've got to have the best secondary in the league, we've got to have the best linebackers just like everybody, but we will only go as far as our defensive line can carry us.''
In one short offseason, and with Wannstedt's decision to switch back to a 4-3 system, the Bills front has gone from an injury-riddled question mark that had difficulty stopping the run and pressuring quarterbacks to being counted upon to be the defense's strength.
It began with the Bills signing defensive ends Williams and Mark Anderson in free agency in March. They join a line that is welcoming back tackle Kyle Williams and pass-rushing specialist Shawne Merriman, both of whom had season-ending surgery in November.
And starting tackle Marcell Dareus, who is coming off a promising rookie season, and 10-year veteran defensive end Chris Kelsay, who will be playing his more natural position after spending the past two seasons at linebacker will also be in the mix. Add in returning veterans Spencer Johnson and Dwan Edwards and the Bills have enough talent and experience to have a two-deep rotation that has the potential to wear down opposing offensive lines.
Enthusiasm is building among Bills players eager to help transform a defense that was one of the NFL's worst last season, and turn around a franchise that's gone 12 seasons without a playoff berth.
''I just can't wait for them to take the collars off us,'' Dareus said. ''I'd be scared for who we go against.''
Linebacker Nick Barnett's expectations are just as high.
''If we keep everybody healthy, we should be something to deal with,'' Barnett said. ''We've got a lot of potential to be one of the best defenses in the NFL.''
Cornerback Terrence McGee is taking a wait and see approach, knowing the test of the defense won't come until the season begins.
''I've been around when we had Takeo Spikes, London Fletcher, Nate Clements, and we looked great on paper then,'' McGee said, referring to the team's past defensive stars. ''But you know what, you've got to go out there and prove it.''
The defensive line has shown plenty of signs of its potential during non-contact practices over the past month. On Tuesday, Anderson got into the backfield to record what would've been a sack. On another occasion, he flushed Ryan Fitzpatrick out of the pocket, forcing him to throw the ball away. Then there was Mario Williams, who used his great wingspan to bat down Fitzpatrick's pass at the line of scrimmage.
''It is a nice reminder when you get it rejected back in your face that we've got a guy that's big and can do that,'' Fitzpatrick said, noting he had receiver David Nelson open. ''That's a big play for the defense to get that rather than a 25-yard gain we would've had.''
Wannstedt remains cautious.
''It's obvious that we've added talent,'' Wannstedt said. ''We're where we need to be today. Now it's important that we take the next step and keep things in perspective.''
Notes: WR Stevie Johnson said he felt pain-free after practicing on a limited basis in team drills for the first time since having groin surgery last month. ... C Erik Wood (knee), DT Torell Troup (back), DT Edwards (undisclosed) were among the Bills regulars not practicing. ... The Bills have two more days of mandatory practice and then get a month off before opening training camp in Rochester.
---
---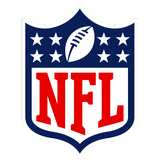 Get more from National Football League
Follow your favorites to get information about games, news and more
---