National Football League
National Football League
Vilma's defamation suit dismissed
Published
Jan. 17, 2013 12:00 a.m. ET

New Orleans Saints linebacker Jonathan Vilma's defamation lawsuit against NFL Commissioner Roger Goodell in connection with the bounty case was dismissed by a federal judge on Thursday.
U.S. District Judge Ginger Berrigan in New Orleans ruled in favor of Goodell's motion to dismiss Vilma's complaint, which was filed in May and set out 11 claims. Vilma had argued that Goodell made false statements, tarnishing the player's reputation, in connection with the league's investigation of what it determined was a system that offered cash bonuses to Saints players for big hits from 2009-11.
''Even though this matter has been pending only since May ... it feels as protracted and painful as the Saints season itself, and calls for closure,'' Berrigan wrote in her decision. ''The Court nonetheless believes that had this matter been handled in a less heavy handed way, with greater fairness toward the players and the pressures they face, this litigation and the related cases would not have been necessary.''
Goodell initially suspended Vilma for all of the 2012 season - although he wound up being able to play while appealing - and three other players received shorter bans: Saints defensive end Will Smith and two former Saints, Cleveland linebacker Scott Fujita and free agent defensive lineman Anthony Hargrove. But Paul Tagliabue, Goodell's predecessor as commissioner, heard a final round of player appeals and threw out the suspensions last month.
NFL spokesman Greg Aiello said neither he nor Goodell would have any comment Thursday about Berrigan's ruling.
Peter Ginsberg, a lawyer for Vilma, wrote in an email: ''We are obviously disappointed, strongly believe that the CBA does not give anyone - including a commissioner - a license to misrepresent and to manufacture facts, especially at the expense of another person's reputation - and are considering our options.''
Berrigan wrote that ''Vilma maintains that Goodell is responsible for the allegedly offending statements in his individual capacity.'' The judge rejected that as ''unpersuasive,'' saying: ''The Court finds that all of the allegedly offensive statements were made by Goodell as Commissioner of the NFL in conjunction with the investigation resulting in the now well-known discipline against Vilma and others associated with the Saints.''
Vilma's lawsuit pointed to six statements made by Goodell - including in NFL news releases, memos to the league's 32 teams, and an interview with the NFL Network.
''While the Court is extremely disturbed by the fundamental lack of due process in Goodell's denying the players the identities of and the right to confront their accusers, that was substantially rectified later in the process,'' Berrigan wrote. ''So while the process was initially procedurally flawed, the statements were ultimately found to have enough support to defeat the defamation claims.''
---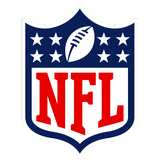 Get more from National Football League
Follow your favorites to get information about games, news and more
---