National Football League
National Football League
Vikings tap veteran special teams coach to fill in
Published
Aug. 10, 2014 4:04 p.m. ET

MANKATO, Minn. (AP) The Minnesota Vikings have hired Joe Marciano to fill in for special teams coordinator Mike Priefer, who must serve a three-game suspension for an anti-gay comment that prompted a complaint from a former player.
Coach Mike Zimmer announced Sunday that Marciano would work with the special teams until Priefer returns, likely Sept. 22.
''Our plan right now is for three weeks. Once Mike gets back then he'll come back,'' Zimmer said. ''Joe was kind of retired. He's got family things he has to take care of. He was gracious enough to come up here and help us out and I appreciate that a lot.''
Marciano has coached NFL special teams for 28 years, including 12 with the Houston Texans until they fired him with head coach Gary Kubiak near the end of last season. Marciano has also coached in the league with the Tampa Bay Buccaneers and New Orleans Saints. He joined the team for practice Sunday.
''We felt like, in our thinking, that it'd be good to get someone in here, go through these next three weeks of camp, get a feel of exactly how we're doing things where we can continue to speak the same language but have some veteran experience for these first couple ball games,'' Zimmer said. ''Especially with me being a new head coach, and I think the experience factor has been good.''
Priefer said he was told of the plan about a week prior to training camp. He endorsed the decision despite his faith in assistant special teams coach Ryan Ficken.
''Ryan can handle it. There's no doubt in my mind he can. I can understand why we would bring in a veteran coach, and the fact that Joe was available was a benefit and a plus for us,'' Priefer said.
The Vikings ordered sensitivity training for Priefer after outside investigators corroborated ex-punter Chris Kluwe's claim that Priefer tried to agitate him with homophobic language while Kluwe was advocating for same-sex marriage rights in Minnesota. In revealing last month their punishment of Priefer, the Vikings said his suspension could be reduced to two games at their discretion following his completion of the training.
---
AP NFL websites: http://www.pro32.ap.org and http://www.twitter.com/AP-NFL
---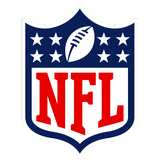 Get more from National Football League
Follow your favorites to get information about games, news and more
---