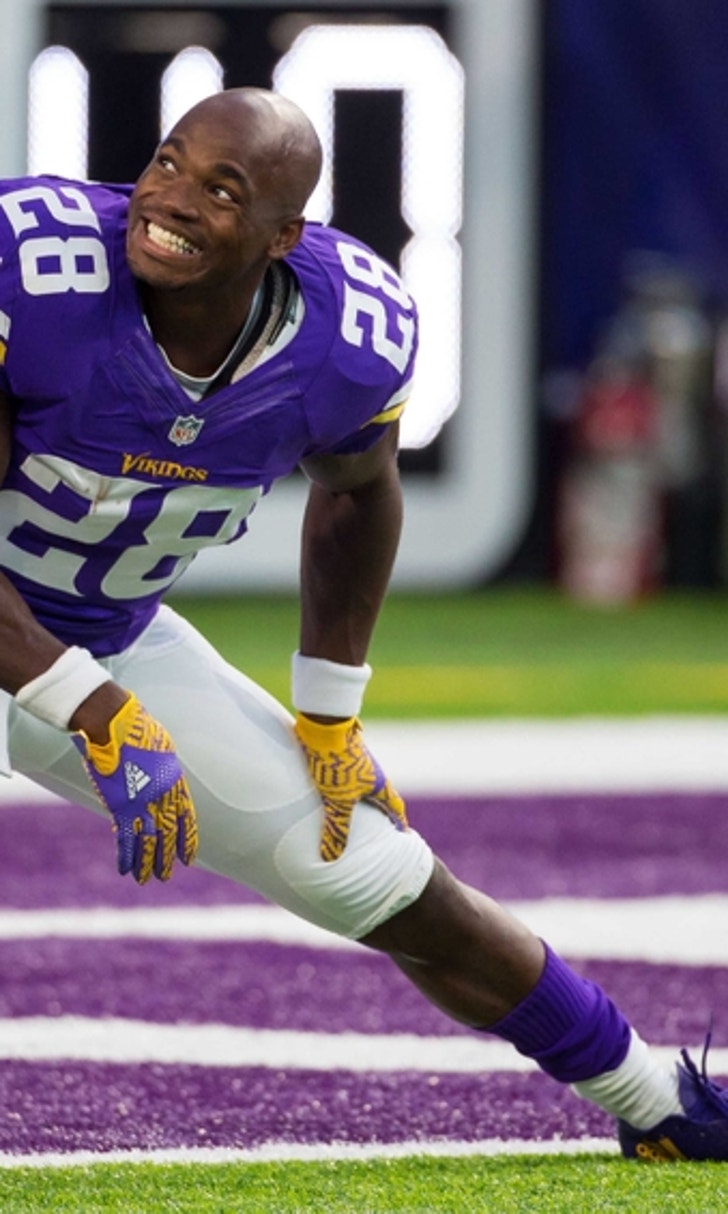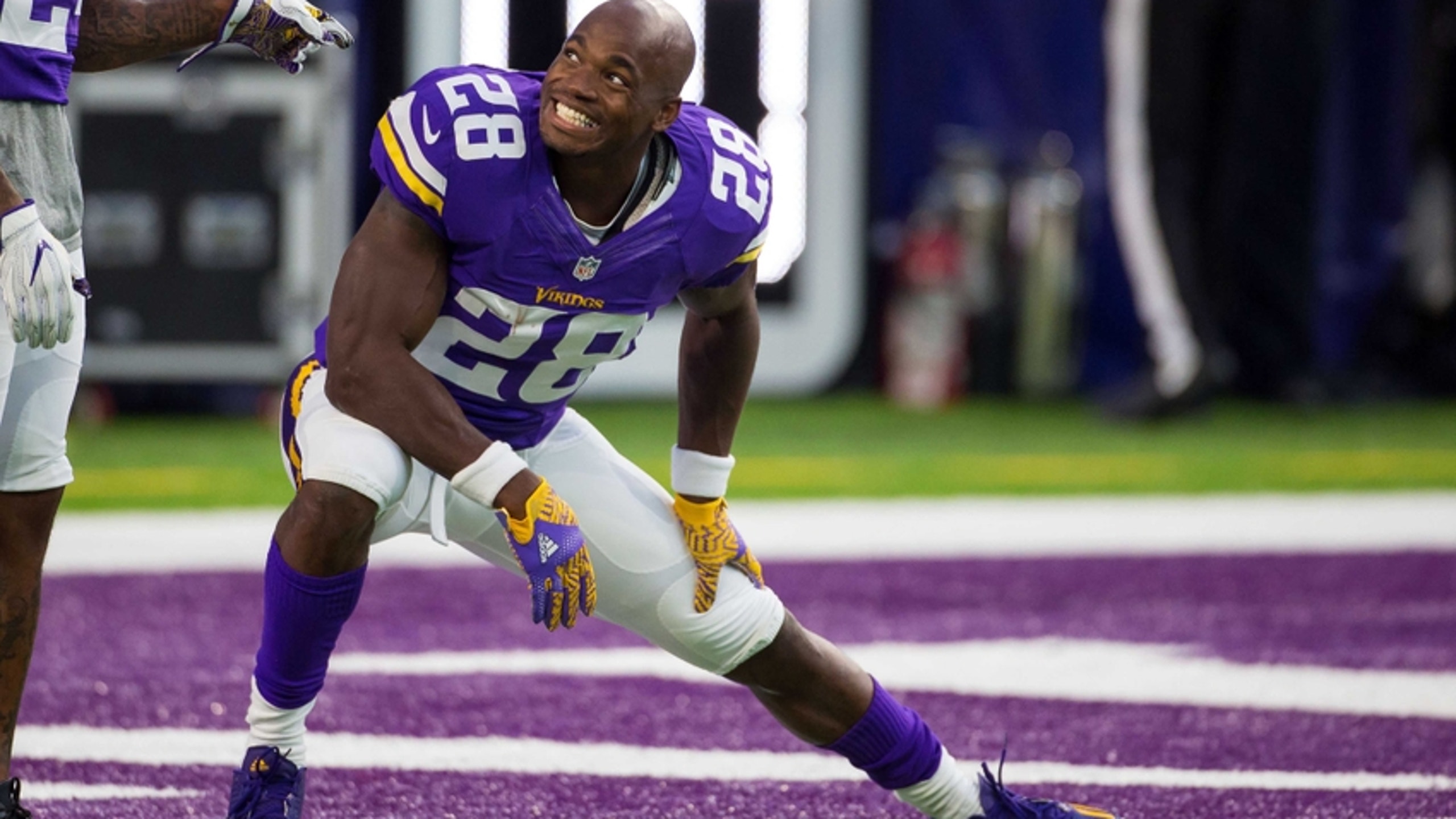 Vikings RB Adrian Peterson to return to practice today
BY Fansided and Chris Drabik/Fansided • December 14, 2016
Minnesota's workhorse running back could come back from injury sooner than expected — again.
After being placed on injured reserve back on Sept. 23, Minnesota Vikings running back Adrian Peterson is set to join his teammates on the practice field today.
Peterson went down with a scary-looking injury against the Packers on Sept.18 that ultimately required surgery to repair a torn meniscus in his right knee. Although the initial fear out of Minnesota was that the injury would force the star running back to miss the rest of the 2016 season, the Vikings front office decided to put the "designated to return" label on Peterson's placement on injured reserve.
We know the seven-time pro bowler has defied the odds returning from injury before. Just nine months after suffering an ACL and MCL tear, Peterson returned for Week 1 of the 2012 season and ran for 84 yards and two touchdowns. Without missing a single game, Peterson went on to run for 2,097 yards and 12 touchdowns en route to winning the NFL's Most Valuable Player and Offensive Player of the Year awards.
To say the Vikings offense has struggled in Peterson's absence would be an understatement, averaging just 17.4 points per game over the past eight games.
Needing to fill the void at running back, Minnesota has used a two running back approach, with Jerick McKinnon getting the bulk of the work inside the 20s as the starter, and Matt Asiata checking into the game in goal line situations.
Neither running back has had much success on the ground, combining for just 742 rushing yards on 3.1 yards per carry. The lone bright spot has been Asiata's nose for the end zone — he's scored six times on the season.
With the Vikings sitting at 7-6 and just one game out of the NFC playoff picture, they sure could use Peterson down the stretch to provide a spark to a struggling offense.
More from FanSided
This article originally appeared on
---
---