National Football League
National Football League
Vikings GM: 'No issues' with Harvin
Published
Jan. 10, 2013 11:23 p.m. ET

Minnesota general manager Rick Spielman said Thursday the organization has no concerns about Percy Harvin's character or attitude with a pivotal offseason ahead for the wide receiver's future with the Vikings.
Harvin, who is entering the final year of his rookie contract, badly sprained his left ankle on Nov. 4 at Seattle and didn't play again. The Vikings placed him on the season-ending injured reserve list a month later.
Spielman sidestepped a question about whether the Vikings will initiate talks about an extension for Harvin. He said the front office must complete its full evaluation of every player on the roster before decisions on who to keep.
''Percy comes to work every day. Everybody sees what Percy puts on the field,'' Spielman said during an interview session with reporters. ''He plays the game as hard, or harder, than anyone else in the NFL, the effort that he puts up out there. So we have no issues with Percy Harvin.''
Players don't normally land on injured reserve one month after suffering ankle injuries, but the Vikings have said the move was not based on any motive beyond his unavailability to the team.
''It's something that we felt was best for Percy. We didn't want to ruin any long-term or longevity issues and put him out there if he wasn't going to be able to play and risk further injury,'' Spielman said, adding: ''I think our medical staff is the best in the business in the NFL, and ... we're going to listen to what they have to say and make the decisions from there.''
Harvin went home to Florida for his rehabilitation after he was placed on injured reserve, but coach Leslie Frazier downplayed his absence, noting that others have often chosen to do the same. Harvin also made waves last summer when he expressed unhappiness with the organization and requested a trade, but by the time training camp arrived he had simmered down.
He started playing like a Most Valuable Player award candidate, leading the league in total yards (receiving, rushing and returning) through nine games until he was hurt. Harvin still led the team in receptions (62) and yards receiving (677) despite playing barely half of a season, and he had a kickoff return for a touchdown as well as 96 yards rushing and one score on the ground.
With an offense revolved around NFL rushing leader Adrian Peterson, who carried the ball 348 times in 2012, the second-most in franchise history, there's a question about whether Harvin can touch the ball enough to be happy and fully effective with his unique skill set. But Spielman said the Vikings want both of them on the field together.
''There are guys that are blue-chip receivers and blue-chip running backs that do coexist in this league. My job is to try to find those guys and get as many of those type players on the field for us as possible,'' said Spielman, who finished his first season as the general manager, a promotion from his previous post as vice president of player personnel.
Harvin, though, will be expensive to keep past 2013 if the Vikings consider him part of their future core. They already have Peterson, linebacker Chad Greenway and center John Sullivan under long-term, pricey contracts, so the salary cap is an important part of the equation in Harvin's status, particularly if the Vikings plan to use some of that room on free-agent upgrades for some of the holes remaining on their roster.
''He's built like a smaller running back. He's not built like a typical, leaner receiver. We believe he does have the durability to do what he needs to do and to play 16 games in the NFL,'' Spielman said.
The Vikings have often finalized extensions for key players before they reach the last year of their deals, but they didn't do any of those during the 2012 season. Spielman said, however, the lack of action didn't signal a shift in philosophy.
''We've talked to some agents. We've talked to some agents before the season, and sometimes we'll just say, `Let's wait until the season ends,''' Spielman said.
Now the season is over, and the Vikings are approaching a significant dilemma with Harvin, particularly since trades in the NFL are difficult to consummate, given cap constraints and the preciousness of draft picks.
On other subjects:
- Spielman said the Vikings will try to re-sign Pro Bowl fullback Jerome Felton and even wide receiver Jerome Simpson, whom he said ''has the potential to really thrive'' despite an underwhelming first season with the team hampered by a three-game suspension and an injury to his lower left leg.
- Cornerback Antoine Winfield will be 36 next season, and defensive tackle Kevin Williams will be 33. Both will count heavily against the salary cap, too, but Spielman acknowledged the importance of factoring in experience and leadership when deciding whether to bring them back. ''If you don't have all those high-character guys down in that locker room, it could very easily have gone the other way,'' Spielman said of the 10-6 season.
- The Vikings several players to reserve/future contracts this week, including punter T.J. Conley, who kicked for the New York Jets in 2011. But Spielman said that's part of the typical offseason process, not a sign of disinterest in bringing Chris Kluwe back.
---
Follow Dave Campbell on Twitter: http://www.twitter.com/DaveCampbellAP
---
Online: http://pro32.ap.org/poll and http://twitter.com/AP-NFL
---
---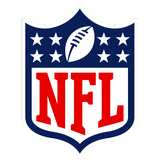 Get more from National Football League
Follow your favorites to get information about games, news and more
---