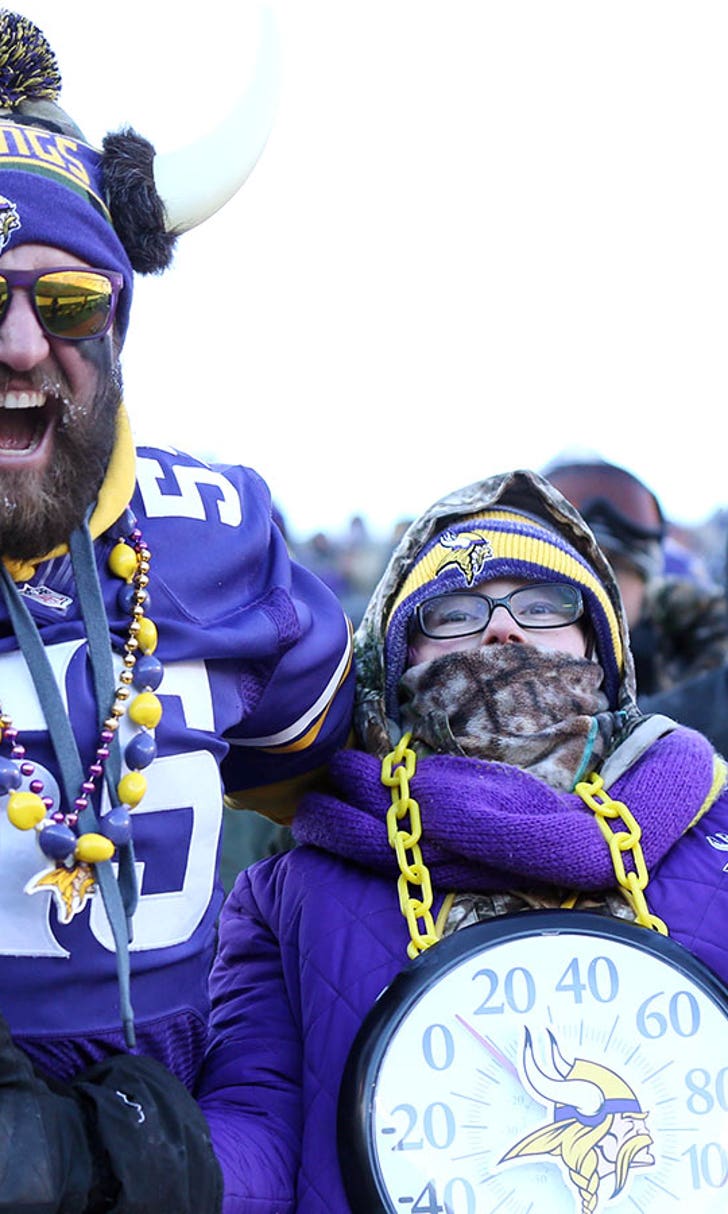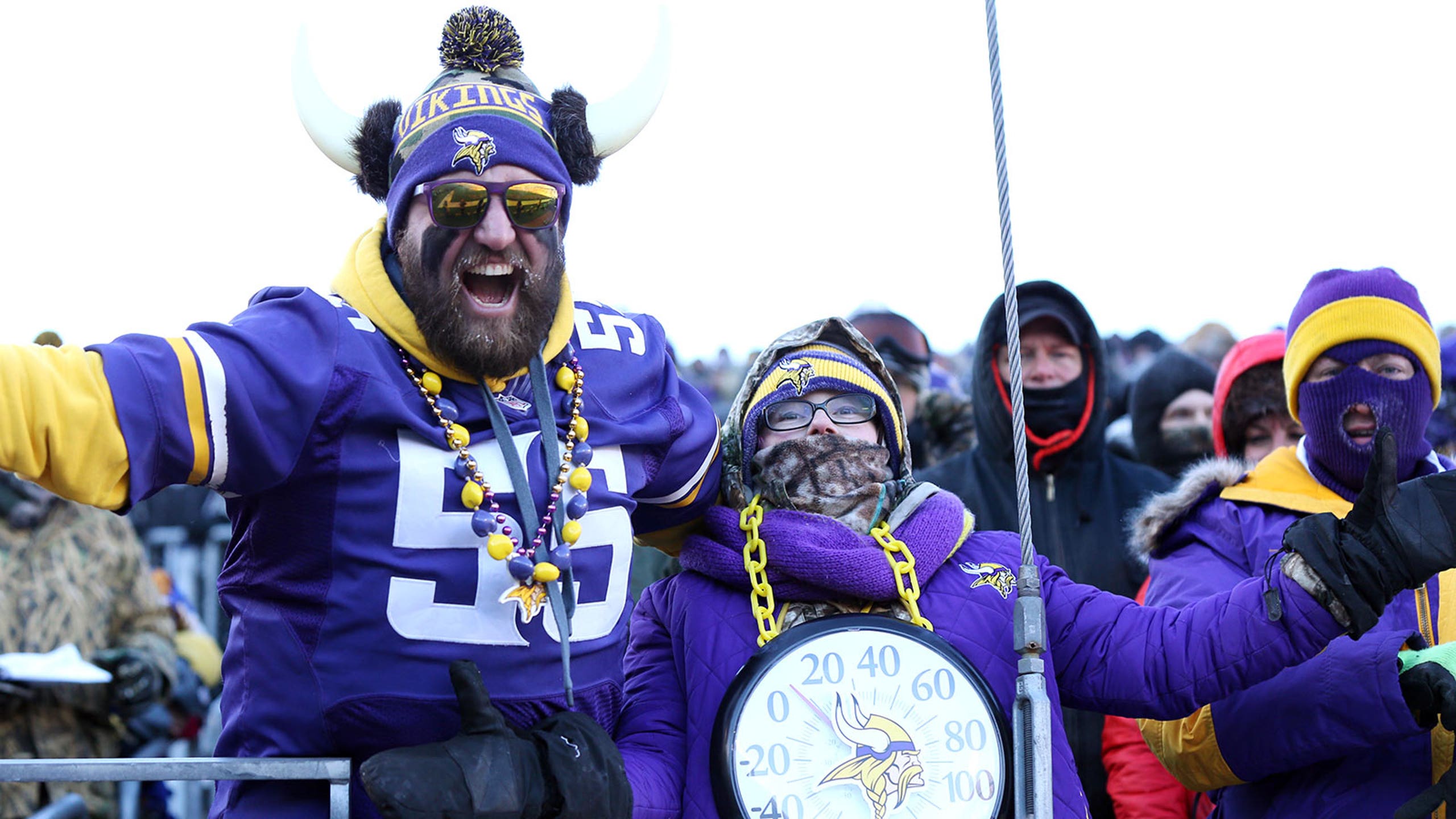 Vikings fan kills the pain by chugging his freezing cold beer slushie
BY Teddy Mitrosilis • January 11, 2016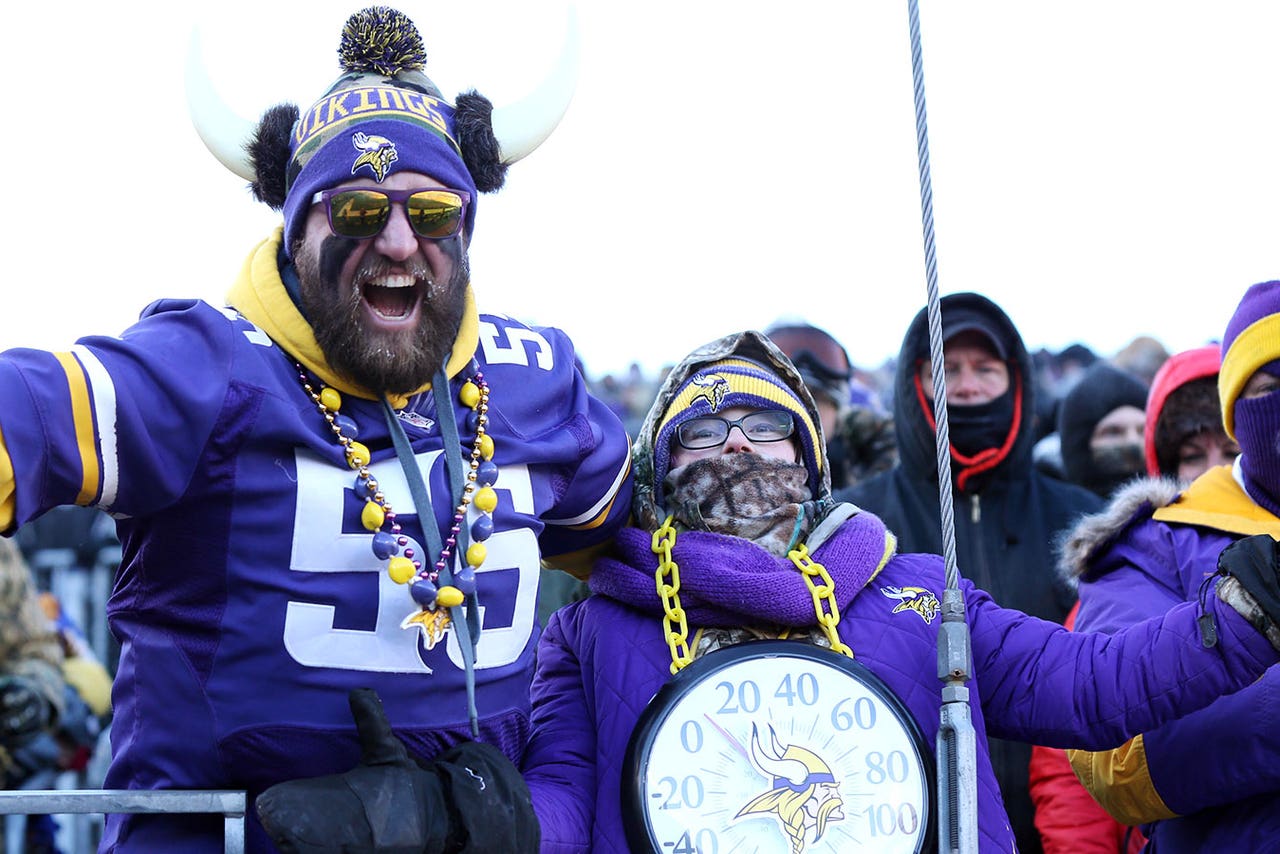 Some people turn crazy in freezing cold temperatures at football games, like this shirtless Vikings fan who braved the minus-6 temps on Sunday in his bare skin.
Others turn tough, like 88-year-old former Vikings coach Bud Grant, who wore a short-sleeve polo during the pregame festivities to show Minnesota that, hey, it's not that cold (once a coach, always a coach).
And then others turn resourceful to mask the pain of the elements. That's what one fan did while watching Vikings-Seahawks. First, he noticed that his beers were freezing almost instantly after opening.
So what did he do? He took advantage and enjoyed a glorious beer slushie.
Whatever works to kill the pain of subzero temps and a gut-wrenching loss.
Teddy Mitrosilis works in social content development at FOX Sports Digital. Follow him on Twitter @TMitrosilis and email him at tmitrosilis@gmail.com.
---
---