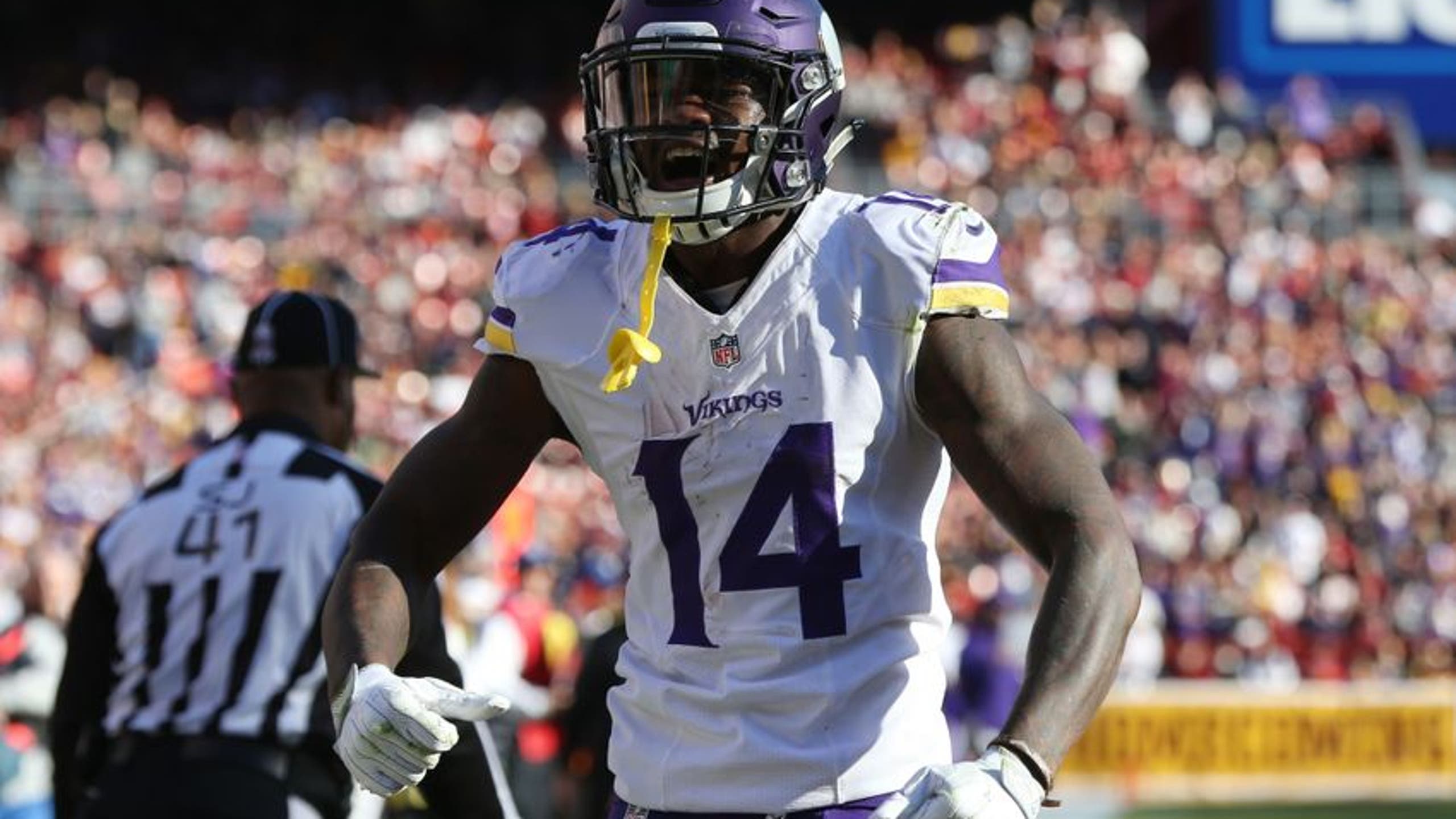 Viking Age Exclusive: Interview with Vikings receiver Stefon Diggs
BY foxsports • December 13, 2016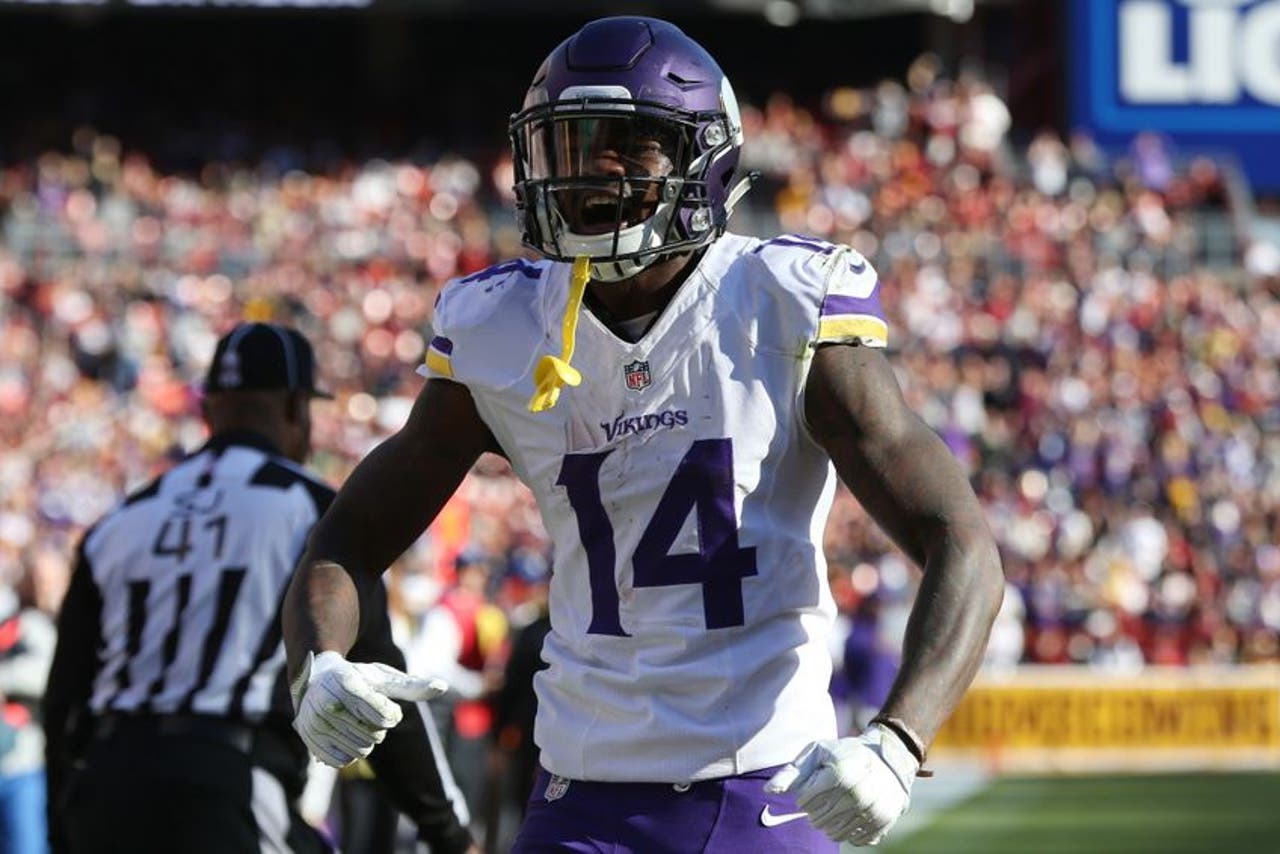 Minnesota Vikings wide receiver Stefon Diggs was kind enough to speak with The Viking Age on Tuesday for an exclusive interview.
Talented Minnesota Vikings wide receiver Stefon Diggs took a little time to speak with The Viking Age's Adam Patrick about his season, Mike Zimmer, and a special event that he will be participating in on Tuesday afternoon.
Thank you for joining me today Stefon, it is greatly appreciated. But of course, congrats on the win this weekend.
Stefon Diggs: Appreciate that, thanks for having me. That was a big win, we needed it, and I'm going to keep it going.
You have been playing football pretty much your whole life right?
SD: Yes, since I was five.
If you were not a football player, what would you do to make a living?
SD: It depends, I went to school for communications so I would either be into coaching or, I don't know, a sports analyst. Something of that nature.
So still something sports related?
SD: Possibly, if I'm not too bitter about it
Well you are actually lucky enough to play football for a living and you doing a pretty good job at in just your second season.
You have 78 catches so far this season and that is among the league leaders in that category. What is it like seeing your name on the same list of other receiving greats like Larry Fitzgerald, Antonio Brown, Steve Smith, and Brandon Marshall?
SD: It is definitely a blessing. I don't really look at my name, as far as number wise. I leave that to everybody else, the guys that keep up with the information. I try not to pay too much attention to it. I'm more focused on doing my job and getting Ws. At the end of the day, I don't care how many catches I have or how many yards I have. As long as the Ws keep stacking up in the win column, I'm happy.
Who was the player you tried to emulate on the field the most growing up?
SD: Nobody. I didn't play receiver my whole life. I played running back and I liked a bunch of running backs coming up, but I never tried to emulate them.
Sep 18, 2016; Minneapolis, MN, USA; Minnesota Vikings wide receiver Stefon Diggs (14) acknowledges the fans against the Green Bay Packers at U.S. Bank Stadium. The Vikings defeated the Packers 17-14. Mandatory Credit: Brace Hemmelgarn-USA TODAY Sports
For a receiver as talented as you are today, you were selected in the 5th round back in the 2015 NFL Draft out of Maryland. Why do you think it took so long for your name to be called?
SD: It could be a combination of things, you're never 100 percent sure. But I had some injuries early in my career. (During) my sophomore year I broke my leg. In my junior year, I lacerated my kidney. But nobody ever knows what really happened or the reason. From my understanding, something happened where I came from, as far as school wise. But other than that, nobody really knows. Nobody has an answer for that.
Well the Vikings are very thankful that you fell to them and so is Mike Zimmer. Everyone has seen the videos of him screaming at his players on the sidelines and on the practice field, yet most of his players adore him wherever he goes. Why do you think that is?
SD: Because we know he really does love us, as far as the amount of effort and the amount of energy he puts into preparing us and getting us ready for a game that we all love to play. He's definitely a part of us, he's definitely a part of this team. He's probably one of the people that puts the most time into what's going on. It's really just the love and the care we know (he has) that he does want us to do well and he does want us to do well at a high level. I love playing for him.
More from The Viking Age
So today you and CenturyLink are partnering to do something pretty special, can you explain what exactly you guys have planned?
SD: Today, on behalf of CenturyLink, I'll be presenting new technology equipment to the Pillsbury United Communities. Pillsbury United Communities is a non-profit organization and it focuses on inner-city neighborhoods, trying to impact kids.
Yes, the Vikings cheerleaders are expected to be there, along with the Skol line, and former Vikings running back Oscar Reed.
In addition to giving these kids some pretty awesome gifts, you will also be donating some items to Pillsbury United's PBS Newslab correct? What are some of the items that will be given to the Newslab?
SD: Photos and things of that nature. We'll be talking with the families and interacting with the kids. That's what I'm more excited about. People would think you're more excited about the cheerleaders being around, but no I'm more excited to interact with the kids and their families.
Well these kids and their families are in for a treat and they are very lucky to have you and CenturyLink providing them with a bit of joy during this holiday season.
Best of luck against the Colts this weekend Stefon. What are we thinking 50, 60 catches on Sunday? Something around that?
SD: Haha, I'll pray for it.
This article originally appeared on
---
---