National Football League
National Football League
Vikes to pick between Johnson, Sanford at SS
Published
Sep. 2, 2011 7:44 p.m. ET

The preseason has ended for the Minnesota Vikings with one starting position still unsettled.
Coach Leslie Frazier will need to decide between Tyrell Johnson and Jamarca Sanford at strong safety. He said he planned to speak ''at length'' with his coaching staff on Friday about it to determine who the starter should be for the season opener Sept. 11.
''One of those guys is going to line up against San Diego, I guarantee,'' Frazier said.
Based on experience level, past performance and potential upon entry in the NFL, this is the least-decorated position on this team.
Husain Abdullah, a fourth-year player who went undrafted and became a surprise starter last season, will be the free safety. Johnson, a second-round draft pick in 2008, had a starting job two years ago but was beaten out by Abdullah last fall and has had his struggles.
Sanford, a seventh-round selection in 2009, was an eye-catching special teams player as a rookie but made less of an impact last season. Rookie Mistral Raymond is on track to make the team, but he's a project as a sixth-round draft pick who walked on at South Florida three years ago. Eric Frampton has been a steady special teams player the last four seasons, but he has played only sparingly on defense - and never started a game.
The coverage and tackling in the secondary will have to be better for the Vikings this year if they're going to improve on that 6-10 finish in 2010, and these young, largely unknown safeties will have a lot to do with that. After Thursday's final preseason game against Houston, neither Johnson nor Sanford said they were anxious about their status.
''I did what I could. Whatever they do is their decision. I don't have any control over that,'' Johnson said. ''I went out there and did my best and got better each game, and that's all I can do as a player.''
As for the question about who will be the starter?
''It's not for me to answer,'' Sanford said. ''All I can do is just go out and continue to make plays. I can't control what decision they make.''
Johnson dropped a sure interception in the first quarter against the Texans when Matt Leinart's pass was too high for Bryant Johnson. The ball floated straight to Johnson, hit him in the chest and fell to the turf. He stood frozen, looking briefly at his hands in disbelief. Afterward, Johnson said he wasn't fretting the missed play.
''In my first year or my second year I would've been beating myself up, but you've got to understand that's football,'' Johnson said. ''You're going to make mistakes. You're going to miss opportunities sometimes. You've just got to come back and keep fighting.''
Though this is his first chance at a starting spot, Sanford said he's been more relaxed, too, than he was as a rookie out of Mississippi, since he's confident this year there's a place for him on the roster.
''It's a big difference. You've got too much weight on your shoulders your first year because you don't know what the coaches are going to decide or what they're going to come up with,'' Sanford said. ''A late-rounder like I was, you've got to come out and just leave it all on the field.''
Johnson came with higher expectations out of Arkansas State, as the team's top draft pick in 2008 after the first-rounder was dealt to Kansas City in the trade for Jared Allen. When Madieu Williams hurt his neck in training camp, Johnson appeared to hold his own as the starter for the first seven games until Williams came back. When Darren Sharper left as a free agent for New Orleans in 2009, Johnson took over his spot and started 15 games, sitting one out because of a concussion.
But he didn't make much obvious progress, and last season Abdullah beat him out.
His opportunity came back when Williams was let go before this season, but Johnson didn't catch at least three possible interceptions he got his hands on during this preseason. That has been a problem, as has positioning on coverages. Sanford clearly has more big-hit ability and natural aggressiveness than Johnson from that spot, a skill that could distinguish him from his competitor.
''Be where they are supposed to be and when they have an opportunity to make a play, make that play,'' Frazier said earlier, when asked what the team wants from that position. ''Whether it be a tackle, an interception, a big hit or whatever it is, when they are in position to make a play can they make that play?''
---
Follow Dave Campbell on Twitter: http://www.twitter.com/DaveCampbellAP
---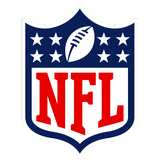 Get more from National Football League
Follow your favorites to get information about games, news and more
---