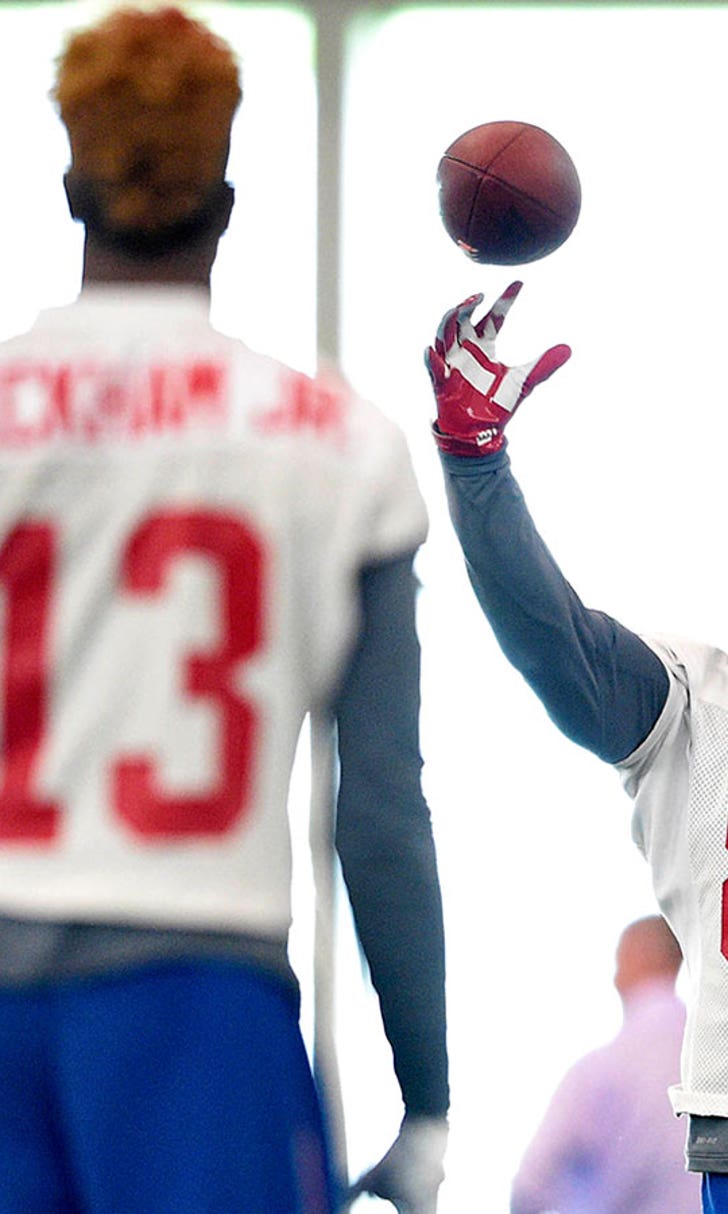 Victor Cruz confident he will be the same player he once was
BY foxsports • June 18, 2015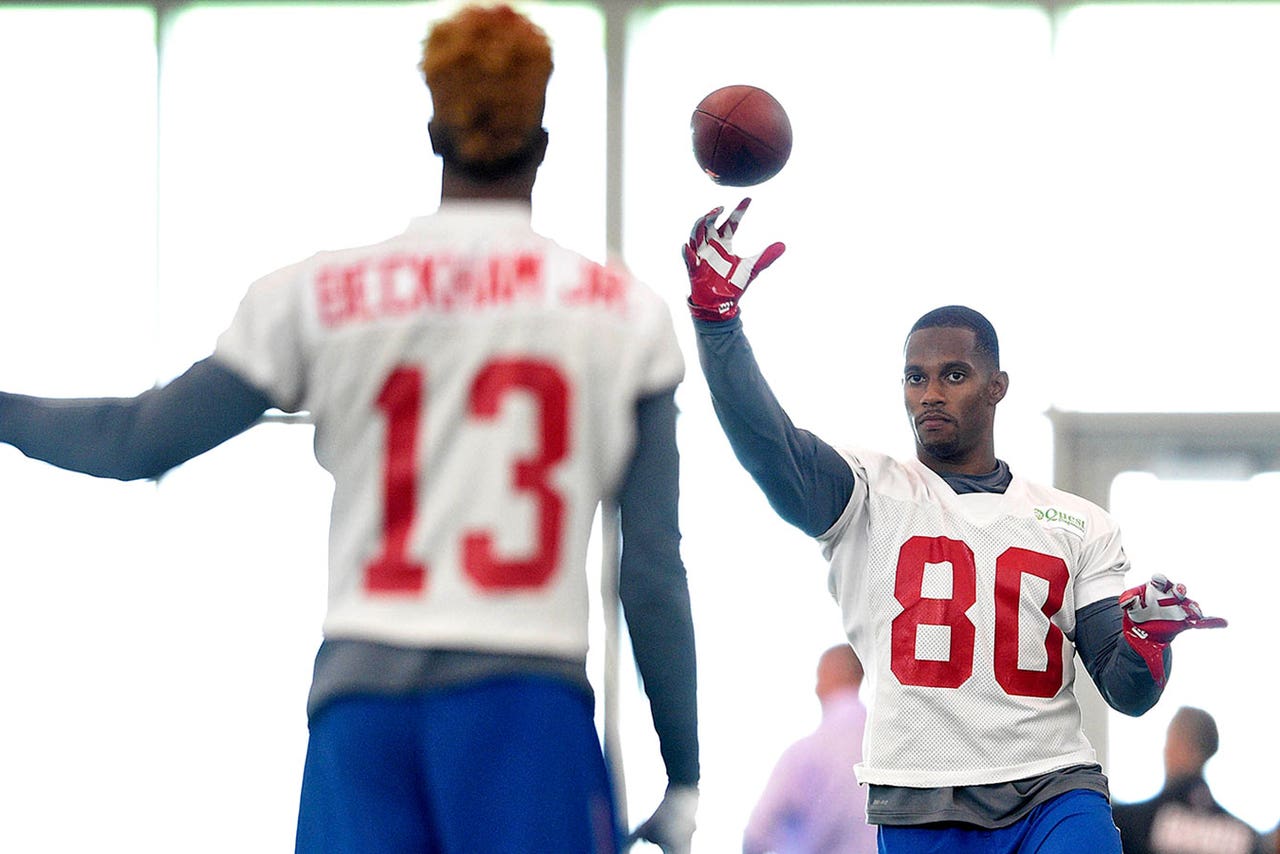 Every New York Giants fan remembers the horrific site. Against their heated rival the Eagles, in Philadelphia, star wide receiver Victor Cruz went up for a pass from Eli Manning in the back of the end zone and came down screaming in agonizing pain. Cruz tore his patella tendon, and the severity of this injury caused doctors to speculate that Cruz may never be the same player even after he rehabilitates the injury. Cruz never doubted himself or his recovery.
"Am I going to be able to run again? Am I going to be able to walk again? Am I going to be able to do all those things that I did so well on the football field?" Cruz said on Wednesday, per the New York Daily News. "Those were the darkest days — but I had nowhere to go but up from there. So, I just owned it, took responsibility for it and just wanted to be better than I was before."
Shortly following that statement, Cruz told Gary Myers that on a scale of 1-10, he was an "11" when it came to his confidence that he would return to become the same Cruz we grew to know and love.
Cruz is certainly confident, but he is not ready to make any kind of predictions on what how many yards or touchdowns he will put up in 2015.
"I'm still confident I can put up good numbers," Cruz said. "I just want to be a guy that catches everything that comes his way. The numbers, those will come. I just want to continue to get myself open and continue to be a viable option for Eli and we can go from there."
If Cruz can get open at the same rate, using his trademark lateral agility and explosion, the Giants have a chance to evolve into one of the NFL's elite units. The Giants' offense finished the 2014 season on a tear as Manning and Odell Beckham Jr. terrorized NFL defensive backs. With a fully healthy Cruz added to the mix, it will be difficult to throw extra defensive attention at Beckham.
(h/t NY Daily News)
Photo Credit: Steven Ryan/USA TODAY Sports
---
---