National Football League
National Football League
Vick's demise, return being made into TV series
Published
Oct. 8, 2009 6:24 p.m. ET

Eagles quarterback Michael Vick may not have a starting job, but he does have his own TV series.

Vick, who returned to the playing field last month as a backup after serving 18 months in prison, has a deal with BET for an eight-part series scheduled to air early next year, the Los Angeles Times reported.




"The Michael Vick Project" will follow Vick's comeback in Philadelphia and also document his past, including the 2007 arrest for running a dogfighting ring.

It is unknown how much Vick will be paid.

"I just want people to really get to know me as an individual," Vick told the newspaper. "What I want to do is change the perception of me. I am a human being. I've made some mistakes in the past, and I wish it had never happened. But it's not about how you fall, but about how you pick yourself up."

The series is certain to draw more attention to the dogfighting controversy, and a spokesman for People for the Ethical Treatment of Animals quickly expressed skepticism.

"People who abuse animals don't deserve to be rewarded," PETA's Dan Shannon said in a statement. "They shouldn't be given multimillion-dollar contracts . . . or given the privilege of being a role model.

"We don't believe Michael Vick understands the seriousness of his crime. I think he's sorry he got caught, but only time will tell if he's truly remorseful."

According to the paper, producers are treating the Vick program as more of a documentary than a reality show along the lines of VH-1's "The T.O. Show," which follows the life of Buffalo Bills wide receiver Terrell Owens.

"All I can ask is that people are receptive and come to this with an open mind," Vick said.
---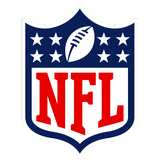 Get more from National Football League
Follow your favorites to get information about games, news and more
---