National Football League
National Football League
Vick mixes fashion and football just before camp
Published
Jul. 11, 2012 7:12 p.m. ET

Michael Vick's arrival in Philadelphia sparked angry fans with their dogs to camp outside the Eagles' practice facility, holding signs and banners to display their outrage.
He faced a lengthy and rocky road to redemption before he ever threw a pass.
Fast forward three years to Wednesday's scene at a Philadelphia sporting goods store. Happy Eagles fans snaked their way around the sidewalk, lining up more than 2 1/2 hours before Vick was set to sign autographs and promote the launch of his sports clothing line called V7. Inside, a smiling Vick was flanked by members of a local Boys and Girls Club, giddy children standing side by side with their hero quarterback. Vick has already agreed to donate part of the proceeds to the Boys and Girls Club of Philadelphia. His autobiography, ''Finally Free,'' will be released later this year.
His NFL comeback was already a smashing success.
He's mostly won over a skeptical public as well.
While there will always be staunch animal lovers who will never forgive Vick's role in running a dogfighting ring, his life off the football field has never been better. He recently married longtime fiancee Kijafa Frink and he played with his daughter at Wednesday's event. He's among the highest-paid players in the NFL, is back pitching products, and he continues filming public service announcements to warn of the dangers of animal cruelty.
''It's all about proving to the kids, it's not how you start, it's how you finish,'' Vick said. ''It's still not over. I've still got to walk the straight line each and every day. I'm trying to do things that's going to be appealing, and make sense, and allow kids to dreams and have ambition. To have goals. That's what it's all about.''
The line mixes football and fashion and is the latest image-restoration move for Vick, who spent 18 months in federal prison after being convicted of bankrolling a dogfighting ring and was released in 2009. The line includes technical athletic clothing such as T-shirts, shorts and tank tops. Prices are $12.99 for children's clothes and $19.99 for adult clothes.
The line will be sold exclusively at East Coast sporting goods chain Modell's and was developed in a licensing partnership with celebrity clothing-line mogul Ruby Azrak and former ICM talent agent Brian Sher.
''Everyone deserves a second chance in life,'' Modell's CEO Mitchell Modell said.
Two shirts were emblazoned with Vick's mottos: ''Mental Toughness,'' and ''It's Not How You Start. It's How You Finish.''
Vick said developing a clothing line has not interfered with his preparation for his fourth season with the Eagles. Philadelphia opens training camp July 22 - the same date Vick will launch the fall line of his products.
''I never thought I would be a fashion designer,'' a laughing Vick said. ''But it's not about me. It's about making an impact with the community.''
Vick said he's now about associating with a ''smart group of people,'' and has long ago dissociated himself with the type of crowd that helped land him in prison. Vick said he grew tired of fans asking when a new shoe was coming out, so he teamed with a younger cousin to develop the clothing line.
Vick led the Philadelphia Eagles to a 10-6 record and an NFC East title in 2010, and was named NFL Comeback Player of the Year. He faced injuries and inconsistent performances in the 2011 season. This season begins Sept. 5.
''Usually, I don't want to go to camp,'' Vick said. ''But this year, I feel like, we're going to have fun with it. We're really going to enjoy it, make the most out of it, and I look forward to a big year.''
When Vick signed with the Eagles before the 2009 season, it seemed like nothing more than a brief stop before he moved on elsewhere to a starting job. But Donovan McNabb, and then Kevin Kolb, were traded, and Vick flourished to again become one of the elite QBs in the NFL - when healthy. He revived his career, rehabbed his image, and has no doubt Philadelphia was the town he needed to be in all along.
''I don't think I could have landed in a better city,'' he said. ''It's one of those situations where you ask God, `Why?' in the beginning ... but you see everything come around full circle three or four years later. You can't see it right then and there.
''But I see it now.''
-----
AP Retail Writer Mae Anderson contributed to this report from New York.
---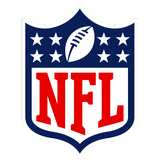 Get more from National Football League
Follow your favorites to get information about games, news and more
---