National Football League
National Football League
V-O-T-E! Jets giving fans choice on chant leader
Published
Aug. 11, 2014 8:21 p.m. ET

CORTLAND, N.Y. (AP) The J-E-T-S chant is in the hands of the F-A-N-S.
The New York Jets are holding an online contest to pick eight season ticket holders - one for each home game - to lead the team's familiar rallying cry this year.
Season ticket holders will be able to submit a video of 15 seconds or less of themselves leading the chant. Fans will then choose their favorite entries on the team's website, and the eight top vote-getters will get the crowds at MetLife Stadium fired up.
''I don't want to put a number out there, but if people go nuts for it and really embrace it, wonderful,'' said Seth Rabinowitz, the Jets' senior vice president of marketing and fan engagement. ''We'll be ready and we'll look at every single video. The more the merrier.''
Ed Anzalone - aka ''Fireman Ed'' - used to lead the cheer, but stepped away from the role in recent seasons.
''It's probably the most popular chant in all of the four major sports,'' Anzalone said. ''I'm happy they're doing something because I want to see it go on.''
Last year, the Jets had fans in each of the stadium's four sections - one for each letter - shout out the J-E-T-S chant in the season opener, and the team's drumline ensemble - The Aviators - did it for the other seven games.
''This idea was really borne out of feedback from season ticket holders,'' Rabinowitz said Monday. ''We've been, through a variety of different forums, approached by season ticket holders over the past year or so and there was a variance of the same theme: `What can you do to help us keep the chant going?'''
The Jets examined various options and came up with the video contest, which runs Aug. 26-29, with winners announced no later than Sept. 2 - five days before the season opener against Oakland. Fans can enter themselves or nominate somebody else, but the entrant must be a confirmed season ticket holder. They also must include a few sentences on why they're an ideal candidate.
''It takes a special someone to get 80,000 people to quiet down and then have them go crazy,'' Rabinowitz said.
The Jets recently spoke about their plans with Anzalone, who became a bit of an icon with his firefighter helmet and emphatic style of cheer.
''He was obviously a huge part in keeping the chant alive and came to embody it in many ways,'' Rabinowitz said. ''Somebody passed the torch to him and, now, I think his preference at this stage is to kind of remain in the background.''
Anzalone, a retired firefighter who led the chant for 27 years, still attends games but no longer as Fireman Ed because confrontations between him and other fans became more frequent. So, he hung up his helmet during the 2012 season.
''I love the Jets and I loved the chant,'' he said. ''Hopefully, one of the fans does it and the fans latch on to them and it continues through the years.''
---
AP NFL website: www.pro32.ap.org and www.twitter.com/AP-NFL
---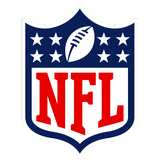 Get more from National Football League
Follow your favorites to get information about games, news and more
---