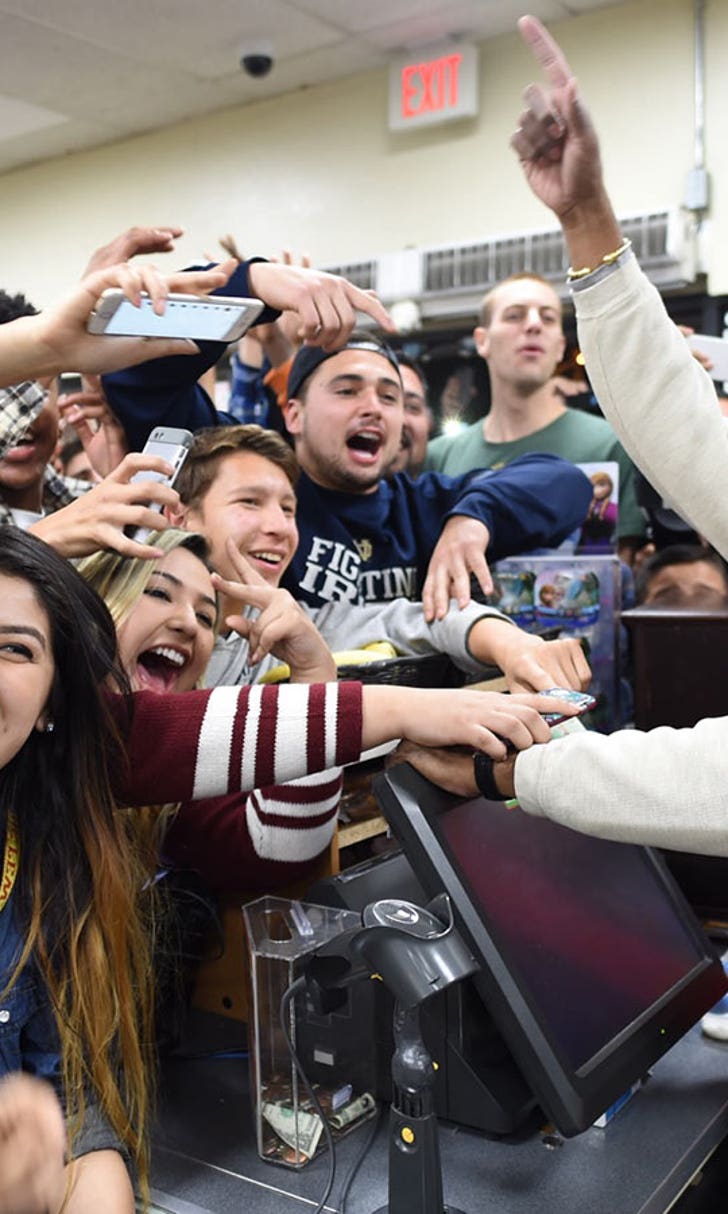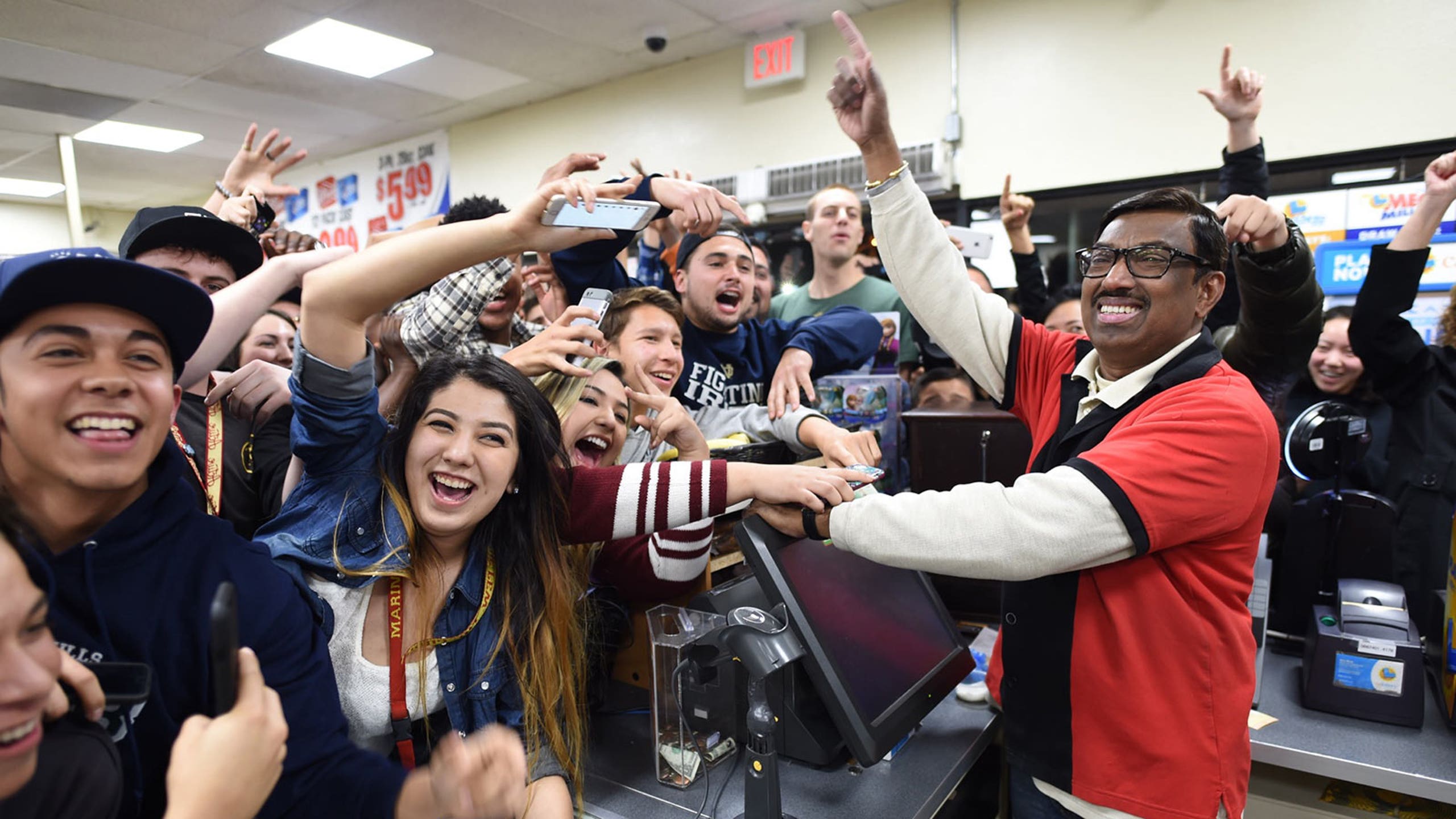 UPDATE: We have 3 winners of $1.5 BILLION Powerball jackpot!
BY Andre Vergara • January 14, 2016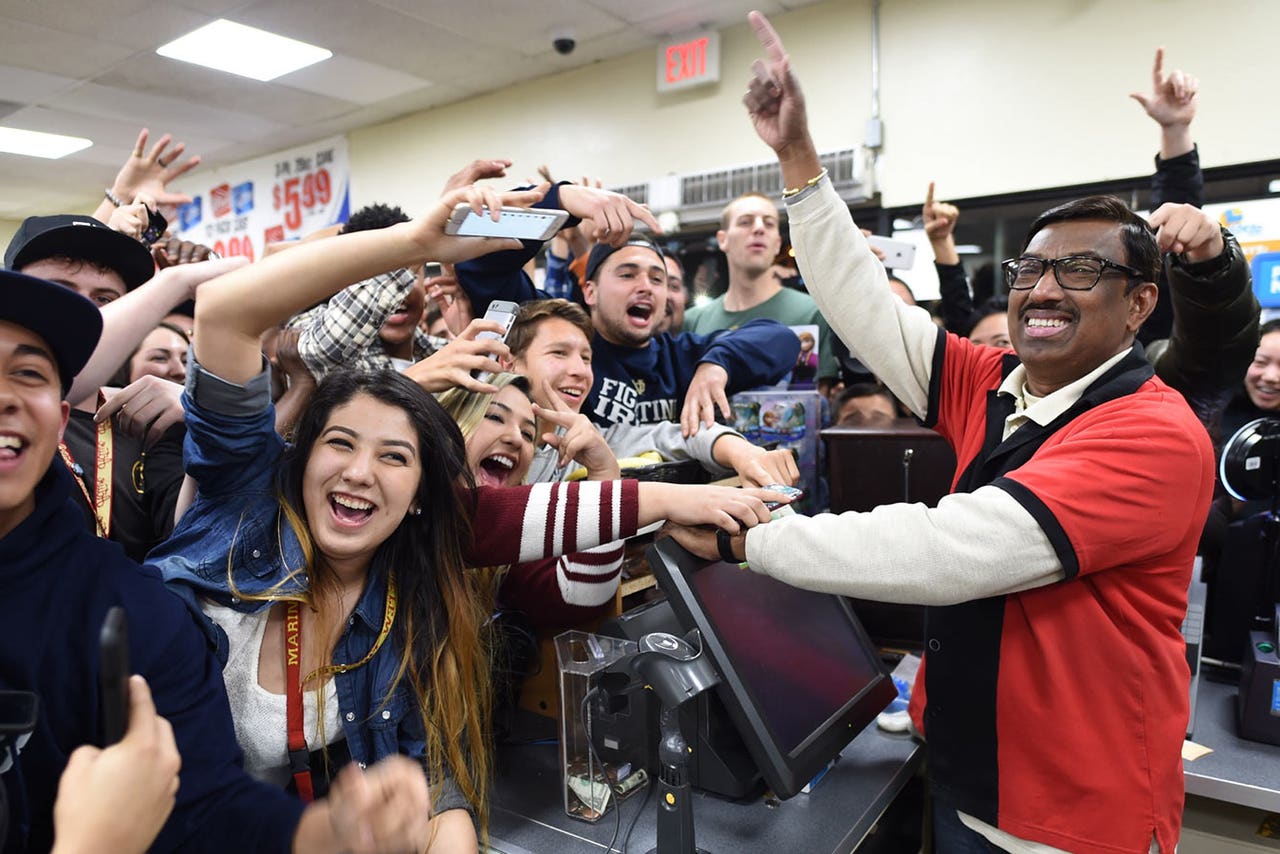 UPDATE: Lottery officials announced one winning ticket also was sold in Florida and one in Tennessee.
It's official! There were 3 jackpot-winning tickets in tonight's #Powerball draw: California, Florida & Tennessee.

— California Lottery (@calottery) January 14, 2016
If the jackpot is split three ways and the winners elect to take the lump sum, CNN reports they'll get between $149 million (California, with its hefty income tax) and $187 million (Florida and Tennessee, no income tax).
So much for dreams of owning an NFL team.
If Rams owner Stan Kroenke hadn't brought the NFL back to LA, the lucky winner of Wednesday night's $1.586 BILLION Powerball jackpot possibly could have.
A winning ticket was sold in the SoCal suburb of Chino Hills. The winning numbers were 8, 27, 34, 4, 19 and the Powerball of 10.
The jackpot of $1.586 billion is enough to buy almost half the teams in the NFL, according to Forbes' most recent estimates — but it's really probably not enough. And hey, you shouldn't spend the whole thing in one place anyway.
Dallas Mavericks owner Mark Cuban had some advice for the lucky winner, including this: Don't take the lump sum in cash, which is reported to be $983.5 million.
Oakland A's star Josh Reddick had plans in case he won. (Find out what other athletes planned to do.)
LA Rams star Chris Long went to great lengths to get in on the action.
Katie Nolan thinks she won. Find out why in the video below.
---
---