National Football League
National Football League
Up and down year for TE Davis
Published
Dec. 10, 2010 12:45 a.m. ET

A lot of things haven't gone according to plan this year for the San Francisco 49ers on offense. Near the top of the list is the way the team has used Vernon Davis.
Coming off the greatest season by a tight end in franchise history, Davis was expecting to build on his Pro Bowl performance of 2009 and become one of the NFL's elite players at his position. Instead, Davis has essentially been kept under wraps on a unit that has undergone transition and turmoil throughout the season.
''We have probably not used all of his talents,'' offensive coordinator Mike Johnson said Thursday. ''I think some of the situations we've been in with the quarterback has dictated some of that.''
After building a rapport with Alex Smith last year, when Davis tied an NFL record for a tight end with 13 touchdown receptions, Davis has seen San Francisco's offense ride a quarterback carousel this season.
The 49ers started 1-6 behind Alex Smith before he separated his shoulder during a Week 7 loss at Carolina. Troy Smith took over at quarterback for the next five games, and now San Francisco is going back to Alex Smith for Sunday's game against the Seattle Seahawks.
The 49ers also have undergone change at offensive coordinator, where Johnson took over at the end of September after Jimmy Raye was fired following the team's 0-3 start.
The fluctuations at key offensive positions have not been conducive to Davis' development as a playmaker. Davis was one of San Francisco's top weapons last season when he led the 49ers with 78 catches and 965 yards receiving while becoming the first tight end during the Super Bowl era to lead the NFL in touchdown receptions.
But in this season of change, Davis welcomes the move back to Alex Smith. Davis averaged 4.6 receptions in San Francisco's first seven games with Alex Smith as the starter and 2.4 receptions the past five games with Troy Smith starting.
''We had a lot of things we had to adjust to this year,'' Davis said. ''Changing quarterbacks, things like that take adjustment. When that quarterback is in, you have to get chemistry with that guy, and he has to know what you're doing at all times. That's one thing that me and the rest of the receivers had with Alex Smith.''
Davis broke loose for a 66-yard touchdown reception during last week's 34-16 loss in Green Bay, San Francisco's longest play from scrimmage this season. He finished with a career-high 126 yards receiving on four catches.
But that has been atypical of this season, when the 49ers have been unable to get Davis the ball deep down the field.
''The one thing people have done this year is take away Vernon down the middle,'' Johnson said. ''We've gotten down the middle a couple of times, but not as much as last year. But Vernon's a guy that can do a lot of different things. He's a guy that can run the flat, go down the middle, and he can also protect. We've used him in all those different ways.''
While not on the same pace as his breakout season, Davis is steadily assembling solid numbers. He leads the 49ers with 674 yards and five touchdowns receiving.
Davis' 44 receptions are two behind team leader Frank Gore, who's out for the rest of the season with a fractured hip, and Davis' team-leading average of 15.3 yards per reception is 2 yards better than his previous career high.
Davis is eager to build on those numbers over the final quarter of the season with Alex Smith back at quarterback. Davis figures to become more central again in the team's game plan, because the offense was somewhat limited by Troy Smith's lack of experience in it. Troy Smith didn't join the 49ers until Sept. 6 and was the team's third-string quarterback before being promoted to the starting job.
''Alex Smith is a guy that has tremendous knowledge of everything that we do,'' Johnson said. ''My job with him is to make sure we provide all of the avenues and parameters that he can play from, have some shots down the field, and take those shots when they present themselves.''
---
---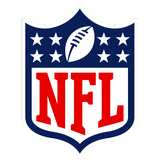 Get more from National Football League
Follow your favorites to get information about games, news and more
---