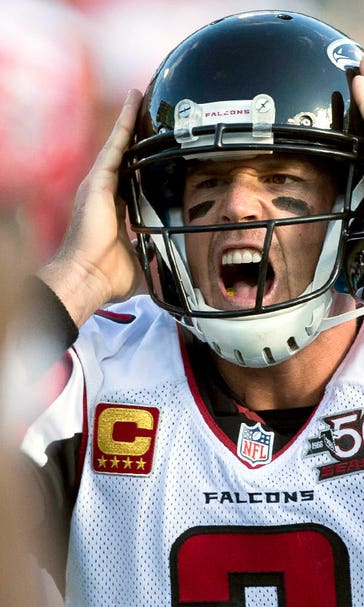 Unscheduled workouts ahead for Matt Ryan, Falcons pass-catchers?
BY foxsports • January 12, 2016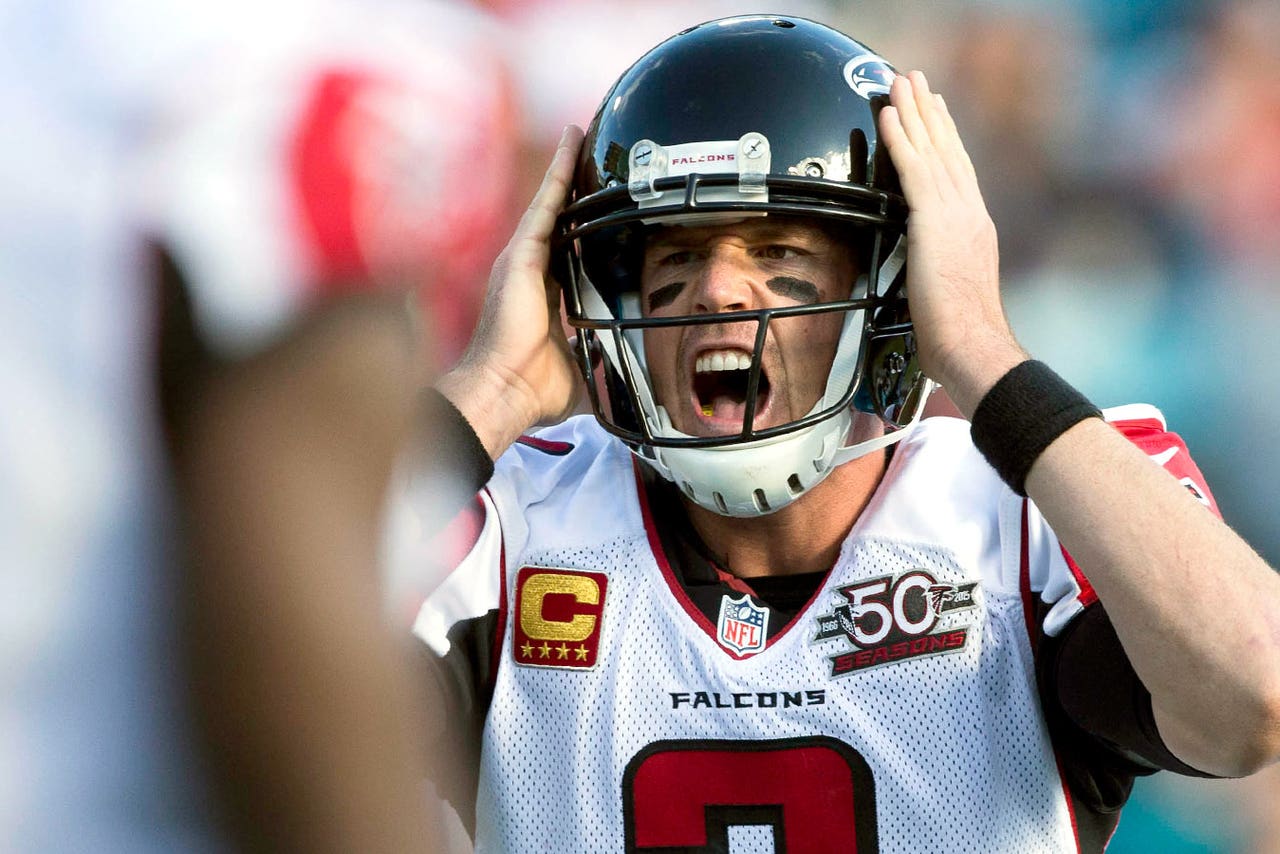 The Atlanta Falcons started the 2015 season off red-hot, scoring an average of 32.4 points per game during their 5-0 start. From there though, Atlanta averaged just 16.1 points over the next 11 games.
It's obvious that the offense took a step back, but the good news is that a few of the pass-catchers for the Falcons, as well as Matt Ryan are more than willing to do some extra offseason work to improve for 2016.
"I think that's something that we do need to do," Ryan said on 680 the Fan. "For a long time, we had been a veteran team at those positions, whether it be at the tight end spot with Tony Gonzalez or wide receivers where we had veteran guys for a long time. I think we're young. We're young across the board.
"I think extra time put in together, whether it be here in Atlanta -- so many guys are here in the offseason, which is huge for us -- or whether it's getting together somewhere else and spending some time together and working together and trying to iron out some of the details and be a little bit more refined than we were this past season, I think that's a really good idea." Ryan added.
Veteran Jacob Tamme and soon-to-be second-year Justin Hardy both chimed in, sounding as though they were both all for the unscheduled workouts.
"I think to get together at some point during the break is a great opportunity, not only from a passing-game chemistry aspect, but even more so from a camaraderie aspect," Tamme said.
"Definitely I would," Hardy said of working out with Ryan. "Anytime you get a chance to work with your quarterback and get on the same page, then it becomes like second nature. Of course, I would be willing to go anywhere with him."
The Falcons could benefit, just as any team could, from the additional work, and it's something that could pay off when the 2016 season gets underway.
Jeff Smith writes about the NFL for FOX Sports. You can find him on Twitter @JSM8ith.
---
---