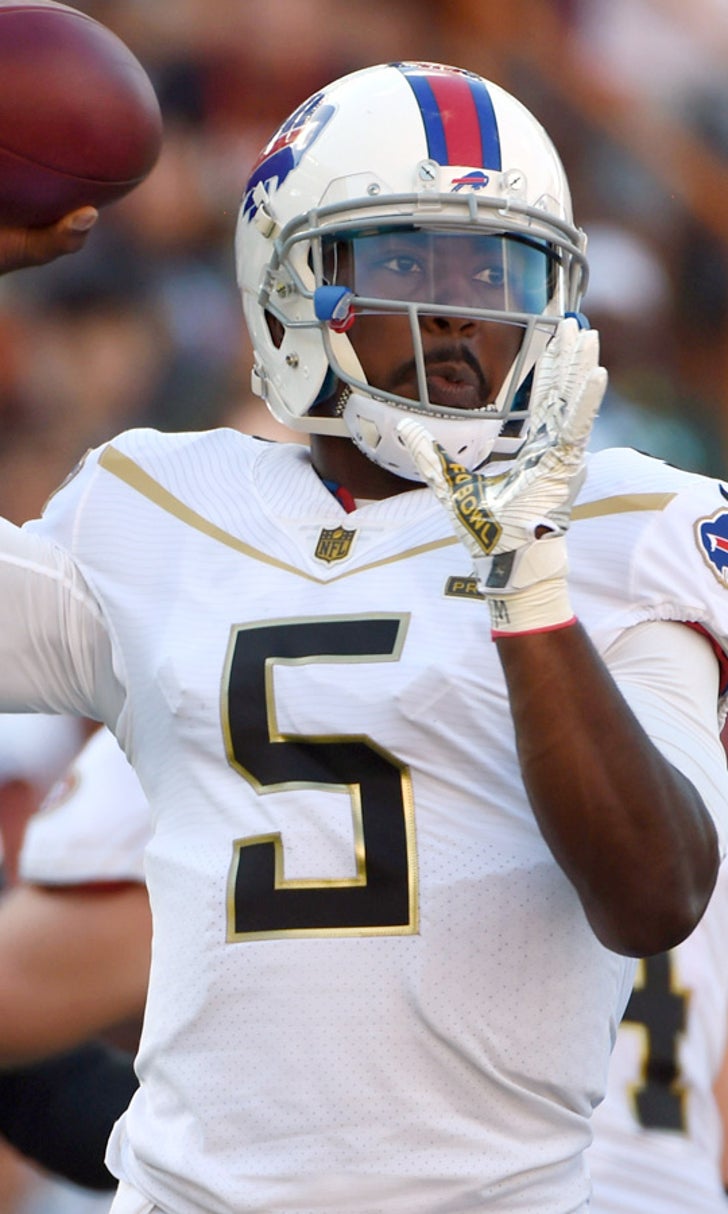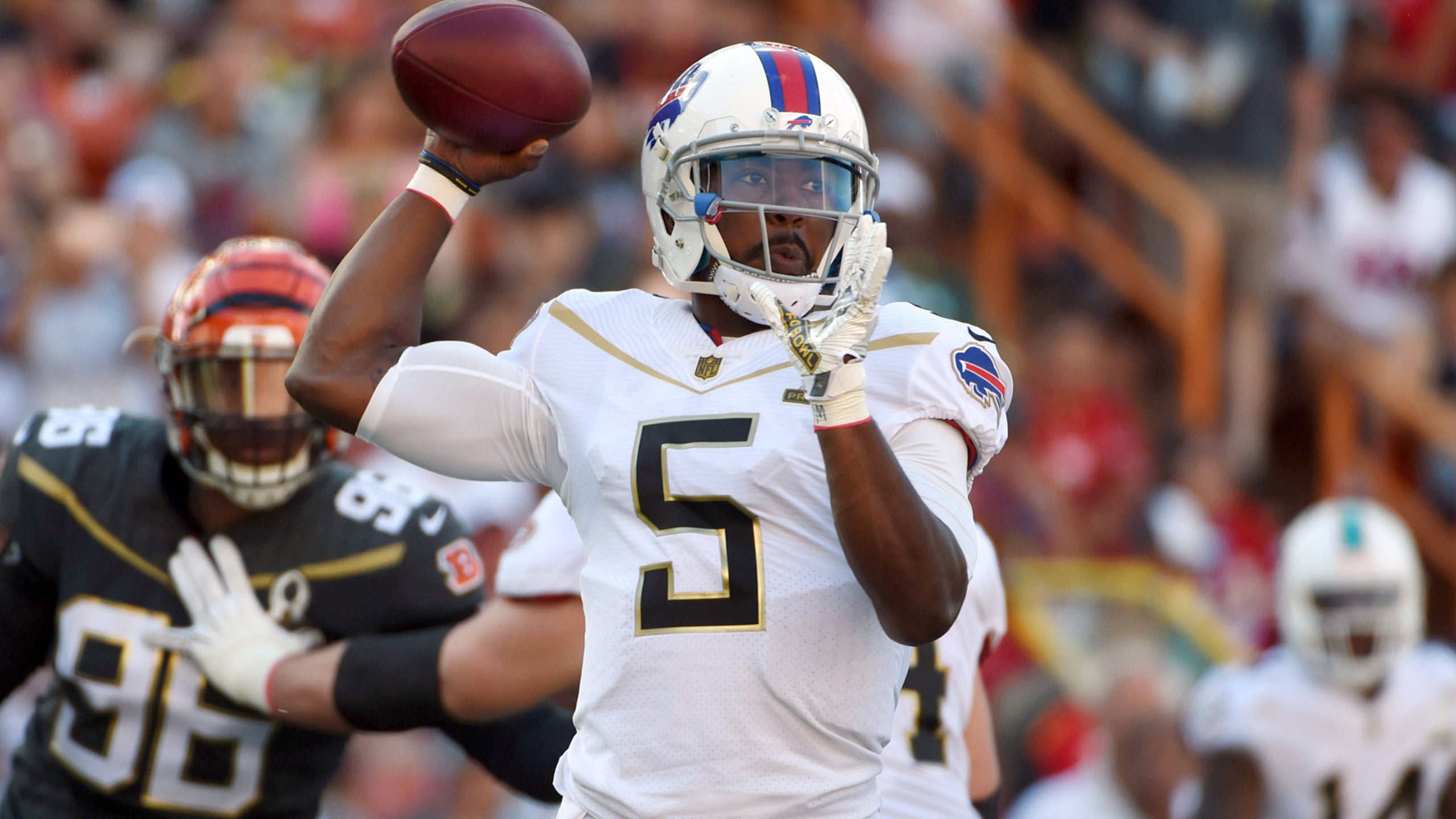 Tyrod Taylor's first Pro Bowl: 3 INTs, TD pass to toe-tapping Jarvis Landry
BY Cameron DaSilva • February 1, 2016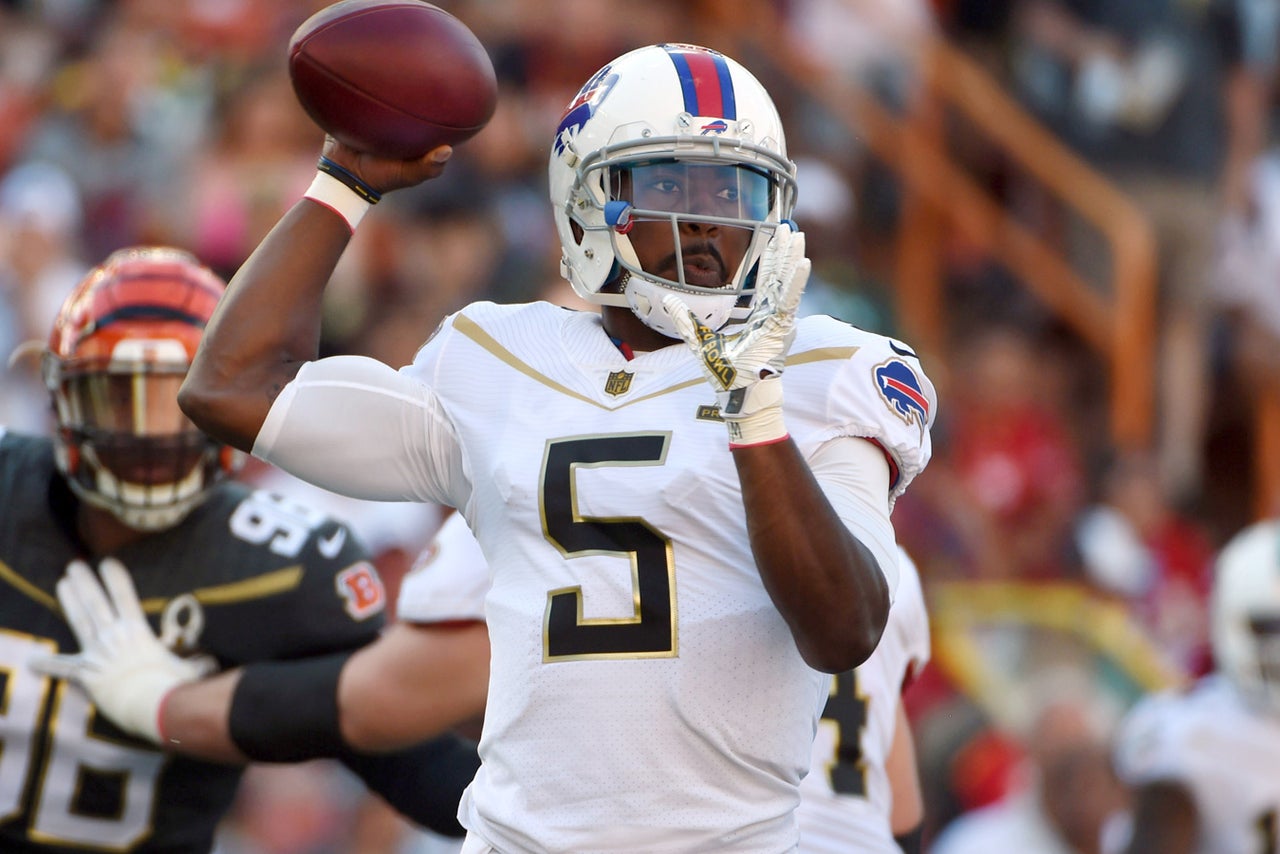 The Buffalo Bills got their first quarterback in the Pro Bowl since Drew Bledsoe made it in 2002. Unfortunately, Tyrod Taylor didn't have the best game on Sunday night. In fact, he had his worst of the season.
As the third-string quarterback for Team Rice, Taylor came into the game and threw three interceptions in the 49-27 "loss" to Team Irvin. He did, however, have one of the best touchdown passes of the game.
With just over six minutes left in the game, Taylor rolled to his left and found Miami Dolphins receiver Jarvis Landry in the corner of the end zone for a beautiful 31 yard score. The throw was perfect, but Landry's footwork may have been even better.
Taylor finished the game with 120 yards, one touchdown and three interceptions. Landry had himself a great game, catching three passes for 81 yards and one touchdown.
---
---