Buffalo Bills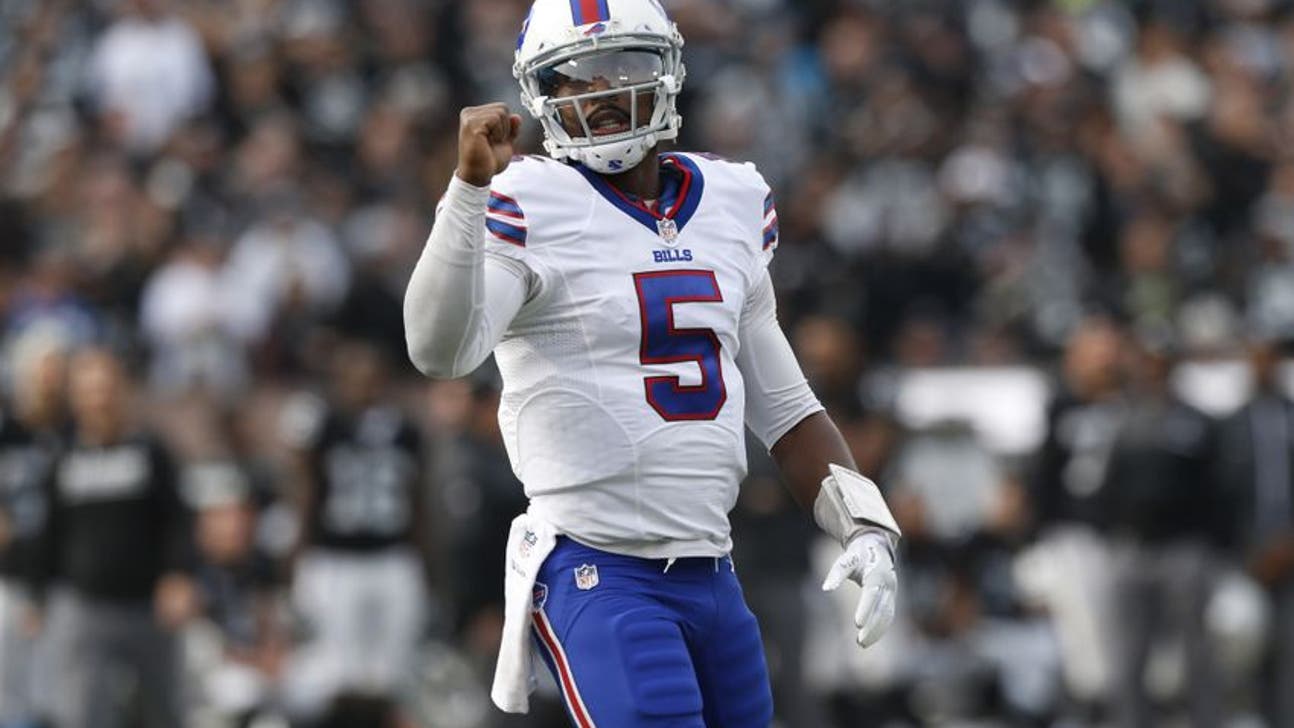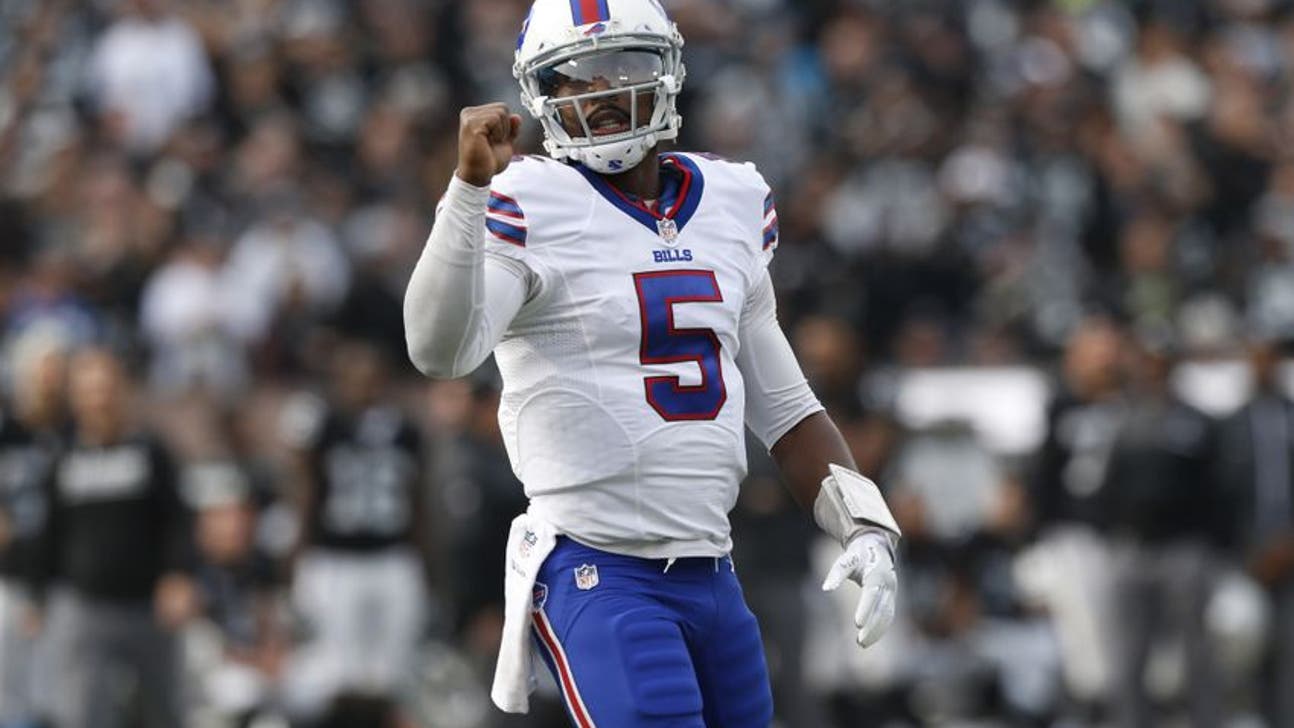 Buffalo Bills
Tyrod Taylor Benched vs. Jets; Bills' Locker Room Reacts
Updated
Mar. 4, 2020 12:13 p.m. ET

Fansided, Ryan Brennan/FanSided via BuffaLowDown
Dec 24, 2016; Orchard Park, NY, USA; Buffalo Bills quarterback Tyrod Taylor (5) runs during the first half against the Miami Dolphins at New Era Field. Mandatory Credit: Kevin Hoffman-USA TODAY Sports
Shortly after announcing the firing of Rex and Rob Ryan, the Buffalo Bills announced that Tyrod Taylor will not play vs. the Jets.
The amount of drama that the Buffalo Bills' front office has caused in the past few days has been overwhelming, for the fans, players and NFL as a whole. With plenty of questions that needed answered, the Bills chose now to make those answers — or at least some of the more popular ones.
Shortly after the team announced the firing of Rex and Rob Ryan, they made another big announcement that could ruin their chances of finishing with a .500 record for the second straight year. That decision was to bench Tyrod Taylor for the final game of the season vs. the New York Jets — coming off the best game of his career.
Many people have speculated that Taylor won't be the Buffalo Bills' starting quarterback next season. In fact, many people seemed fixed on the fact that Taylor would most likely suit up for another team this offseason if Rex Ryan were to be fired.
With Rex fired and Tyrod Taylor sitting out the Bills' final game, suspicion is starting to run quite high in Buffalo.
As his replacement, the Bills are committed to starting E.J. Manuel at center vs. the Jets and are hoping to have Cardale Jones active, as well. There's a chance that all three QB's are available and seems like we will get a good look at both Manuel and Jones on Sunday — this is something a lot of Bills' fans have been waiting for, so we will see whether it was worth the wait.
Let's get to the reasoning behind the decision.
First off, this was a decision made by the people upstairs, which means it was a decision that Doug Whaley made. This was confirmed when Anthony Lynn had his first press conference as interim head coach of the team. "That was a business decision. We want to look at the depth of our quarterback position, and we're out of the playoffs, so we want to see what the other two guys can do," said Lynn on Wednesday.
Remember, Whaley was all-in on benching Taylor sooner — before his career day vs. the Dolphins.
It's also important to note that Taylor's contract next season would be guaranteed at around $30 million if he were to suffer an injury on Sunday. With that being said, the Buffalo Bills' front office is just looking out for themselves and potentially the future of this franchise — that's a lot of money at stake that could be used for other pieces to this roster.
Unfortunately, the Bills are also proving that they don't really care about putting the team in the best position to win vs. the Jets. Sure, there's a lot of money at stake, we are out of the playoffs and it makes sense to get a look at your other two QB options. However, that doesn't quite go along with what Lynn and the others are saying about the situation — which is that they are putting this team in the best position to win.
After news broke of Tyrod Taylor being benched, many players reacted to it and the feedback didn't look good for the front office. Let's take a look at what some players are saying about the decision.
Oct 30, 2016; Orchard Park, NY, USA; Buffalo Bills quarterback Tyrod Taylor (5) during the game against the New England Patriots at New Era Field. Mandatory Credit: Kevin Hoffman-USA TODAY Sports
The Buffalo Bills' locker room has been very vocal these past few days, in light of the decisions regarding Rex Ryan, Rob Ryan and Tyrod Taylor.
Many players have spoken out about the recent decisions being made by the Buffalo Bills' front office. First they fire Rex and Rob Ryan and name Anthony Lynn the interim head coach, but it didn't stop there. They proceeded to bench Tyrod Taylor and name E.J. Manuel the starter vs. the Jets.
Let's take a look at what some of the players have said about the recent quarterback change in Buffalo:
Corey Graham
S, Buffalo Bills
SThat's different. Normally you don't have situations like that but that's the business side of things. They got their reasons for what they're doing. We don't worry too much about things like that. When it's said and done, you're going out there, you're playing the game, you're trying to play to win. You want to put the best thing you can on film because when it's all said and done, what you put on film is who you are. So we know we're being evaluated and we got to go out there and do our jobs.
Robert Woods
WR, Buffalo Bills
WRI don't think it's fair, but that's the business part of it. It is what it is. That's part of the game. There's money involved and there's playing involved. That part is the money part and that's their decision and all we can do is just go out there, play with EJ [Manuel] and win the game.
Richie Incognito
LG, Buffalo Bills
LGI think it's–you know that's the business side of things. At the end of the day, it's a business and people have to make decisions, and we kind of just go with it.Next: Surprising Statistics About Tyrod Taylor
Preston Brown
LB, Buffalo Bills
LBI think he's coming off the best game of his life. He went out there and played exceptionally well. I don't think he has anything to be upset about. It's a business decision. He can look at his last tape and show the whole league he played extremely well. I don't know what that is. They say it's a business decision and all that. I don't know people's contracts or what the reason is, but they have a reason for what they're doing and they still want us to go out there to win the game. I don't think it's anything of that nature. We trust EJ or whoever is playing quarterback to go out there and do a good job.
E.J. Manuel
QB, Buffalo Bills
QBI mean, of course any time something like this happens – I know when I was a starter and I got replaced, it was awkward for me. Even coming to practice the next day, it just felt weird. I'm sure it's a little different for him. At least for me, it was good to get back on the saddle and get a chance to get some time with those receivers and tight ends. It was good for me. I felt real good.
Cardale Jones
QB, Buffalo Bills
How well do you think E.J. Manuel does vs. the Jets on Sunday? Leave your comments below!
More from BuffaLowDown
This article originally appeared on
---
---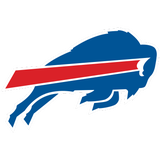 Get more from Buffalo Bills
Follow your favorites to get information about games, news and more
---