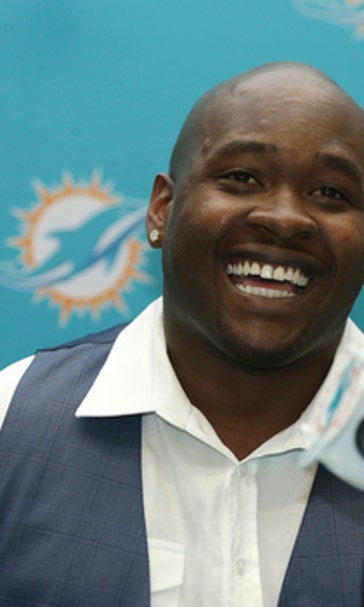 Tunsil signs $12.45 million, 4-year contract with Dolphins
May 6, 2016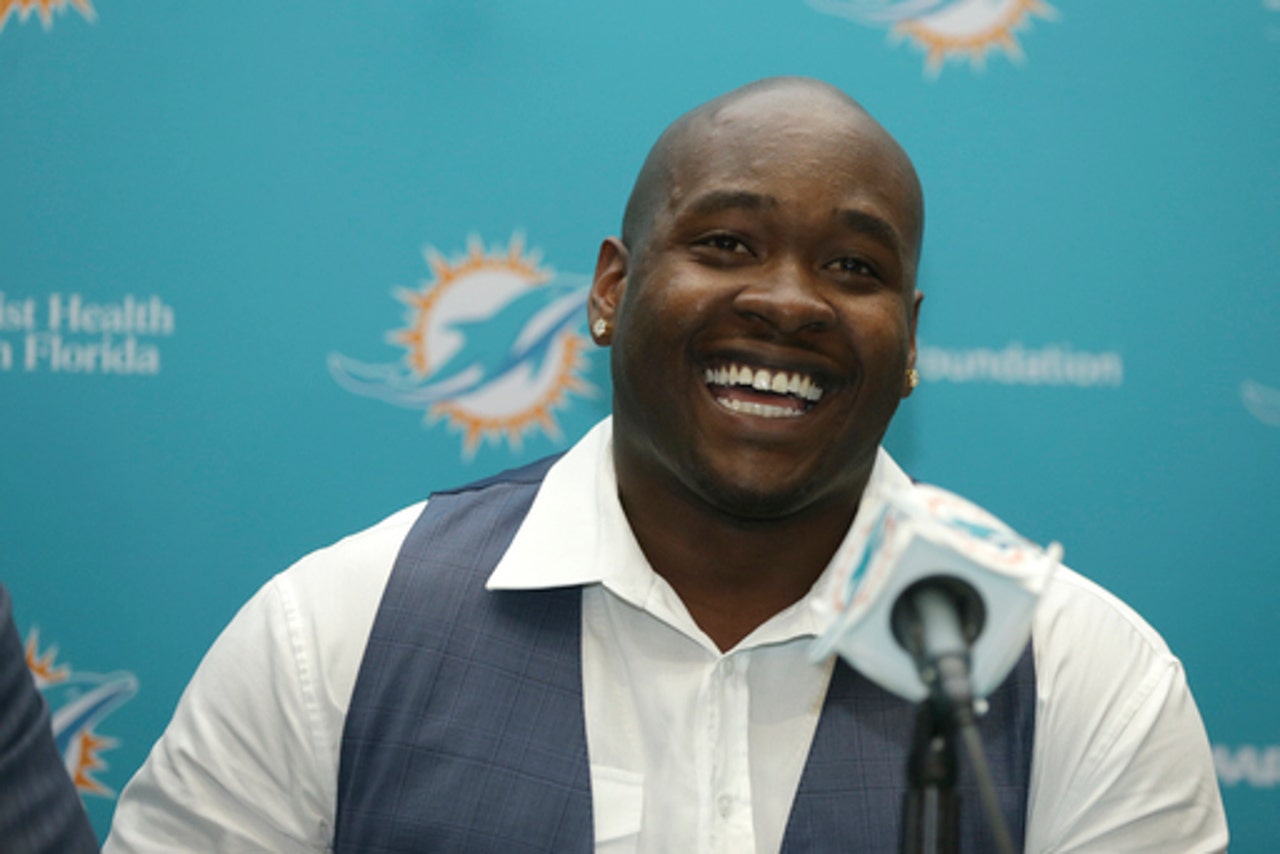 DAVIE, Fla. (AP) Laremy Tunsil and the Miami Dolphins were quick to agree on his value in the wake of his NFL draft freefall.
The offensive lineman from Ole Miss signed a $12.45 million, four-year contract before joining the Dolphins' rookie minicamp that began Friday.
Touted at one time as a potential No. 1 overall choice, Tunsil was taken 13th last week after a video was posted on his Twitter account shortly before the NFL draft showing him smoking from a gas mask connected to a bong.
Another post on his Instagram showed an alleged text exchange with an Ole Miss football staff member that included Tunsil's request for money. The school is investigating.
Tunsil said his social media accounts were hacked, likely costing him millions of dollars.
His deal is comparable to the $11.4 million, four-year contract signed by last year's 13th draft pick, Saints offensive lineman Andrus Peat. Last year's No. 1 pick, Jameis Winston, signed a $25.35 million, four-year deal with the Buccaneers.
The Dolphins conducted months of research into Tunsil and said they're comfortable about his character. Tackle wasn't a priority for Miami, and Tunsil is expected to be tried at guard.
Miami also signed quarterback Brandon Doughty, a seventh-round pick, and 12 undrafted college free agents: linebackers Akil Blount, Tyler Gray and James Burgess, center-guard Ruben Carter, long snapper Ryan DiSalvo, safety A.J. Hendy, tight end Gabe Hughes, defensive end Farrington Huguenin, kicker Marshall Koehn, cornerback Lafayette Pitts, and receivers Rashawn Scott and Brandon Shippen.
---
AP NFL website: www.pro32.ap.org and http://twitter.com/AP-NFL
---
---