Troy Brown is expecting another New England nail-biter at Super Bowl LI
BY Sam Gardner • January 25, 2017
This is the latest in FOX Sports' Where Are They Now NFL series that runs each Wednesday during the NFL season.

THEN: One of the longest-tenured players in Patriots history, former wide receiver Troy Brown spent his entire 15-year career in New England, played in 192 games with the team and won three Super Bowls (XXXVI, XXXVIII and XXXIX). An eighth-round pick out of Marshall in 1993, Brown ranks second in franchise history in catches (557) and third all-time in receiving yards (6,366) and made one Pro Bowl, in 2001. Brown retired after the 2007 season and was inducted into the Patriots Hall of Fame in 2012.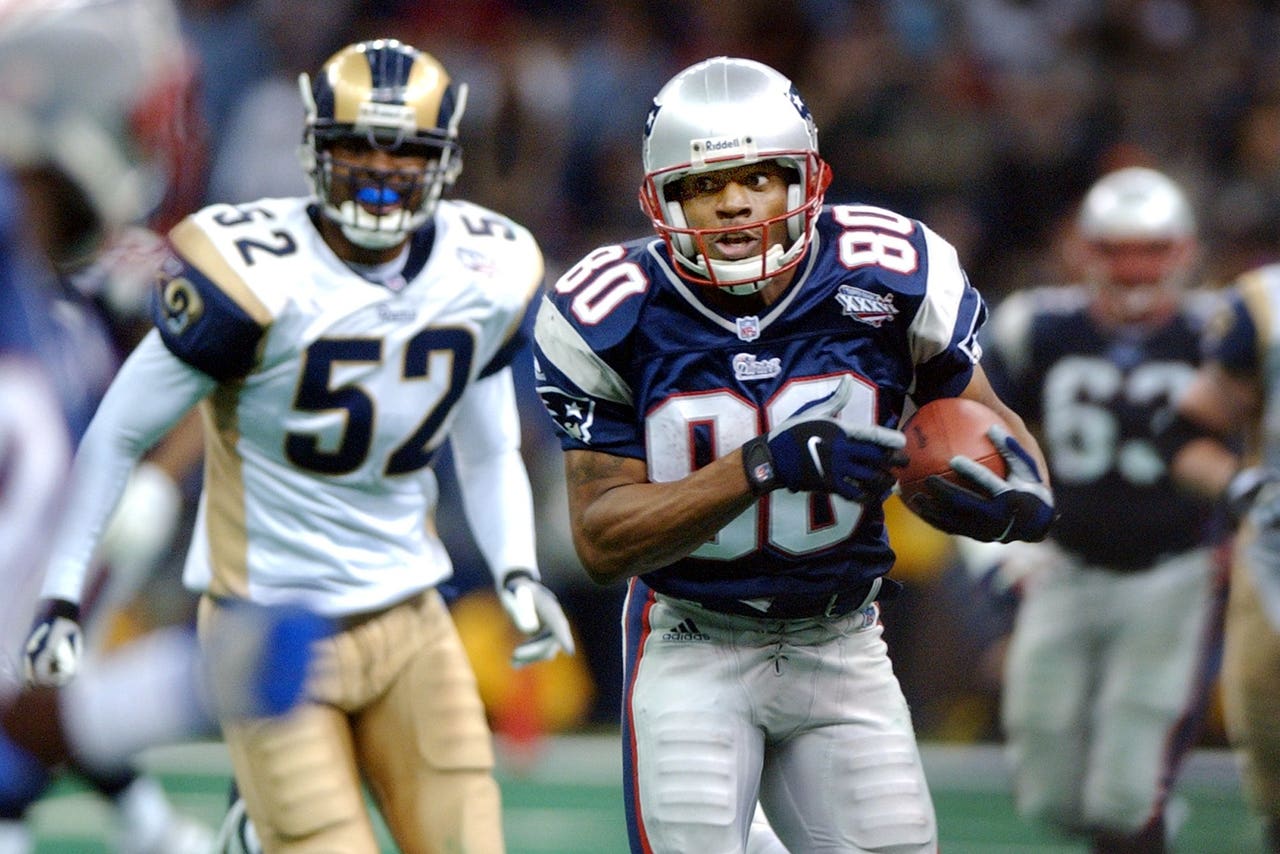 NOW: Brown, 45, splits his time between West Virginia and Massachusetts and has two teenage sons, Sir'Mon and SaanJay. He's a spokesman for Narragansett beer and a Comcast football analyst, and in the fall of 2015 he released a book titled "Patriot Pride: My Life in the New England Dynasty". Additionally, Brown works as a mentor to kids in inner-city Boston. "I've been trying to do some intervention stuff, speaking to high school kids," Brown said. "I go out and speak about opioid abuse awareness, and I'm looking at getting involved in some of that in West Virginia, as well, trying to intervene with teenagers as far as making better decisions."

ON THE EXCITEMENT OF PLAYING IN A SUPER BOWL: "I remember feeling like I was about to have a panic attack after the first couple plays of (Super Bowl XXXVIII) because I was so hyped. I came out of the tunnel crazy, running around screaming and going on, and had to take myself out of the game because I couldn't breathe. And Bill's looking around like, 'Where's Troy? Get him back in.' And I knew I shouldn't have gotten to that point. I'd already been to two Super Bowls before that. But it's one of those things that takes over you, and I think that's why you see so many sloppy Super Bowls, where the first quarter is not very good in most of those games. Because it's hard to control the feelings that you have and the adrenaline that you have. It just kind of takes over, and after the first quarter you dial it back a little bit and it becomes football again."

ON THE FEELING OF WINNING A CHAMPIONSHIP: "It never gets old. If I could go back now and win another one, I'd be right there. And it's a feeling you can't describe. Because you work so hard during the course of the year, then you get there, the clock says zero, the confetti falls — hopefully in your team's colors — and you're just in the moment. But then a day goes by, two days go by, and next thing you know you're ready to get back to work, because you're hungry for another one. You want to experience that feeling all over again. But you never get tired of it. If you signed me today, I'd be going through the grind right now. Because it's an amazing feeling. It's a feeling of accomplishment, and when you accomplish a goal with a billion people watching, it's a great thing."




ON HIS FIRST IMPRESSIONS OF TOM BRADY: "He was just this lanky, skinny guy, and to the eye, there wasn't much to him at all. I didn't think much of him at first, but then he stepped on the field and his leadership skills were on display right from the start. He didn't have a rocket arm or anything like that, but he communicated very well what he was expecting. He was always trying to get on the same page with his receivers, his backs, whoever he was throwing to. Because he wants to know what you're thinking. And then after that he just worked hard. He was always doing exercises you don't normally see quarterbacks do, always in the weight room early, staying late doing extra work. So the leadership skills were there, and you could see his work ethic right off the bat."

ON BILL BELICHICK'S IMPACT: "He just identifies what guys can do well, and kind of lets guys do that to the best of their abilities. They have a lot of different things they like to do, and they get guys who are smart and can learn, can retain a lot of stuff, and that can play. And they just tap into that. People look at it like it's some great big secret, but they just do a great job of letting guys be themselves and playing from there. And he always has his team well-prepared for every single situation. Preparation is one of the things he believes in. It's one of the first things he talks about, being prepared. You're not going to ask guys to go out there and do things that they can't do. He just kind of exploits what they do well and takes advantage of other teams' lack of preparation."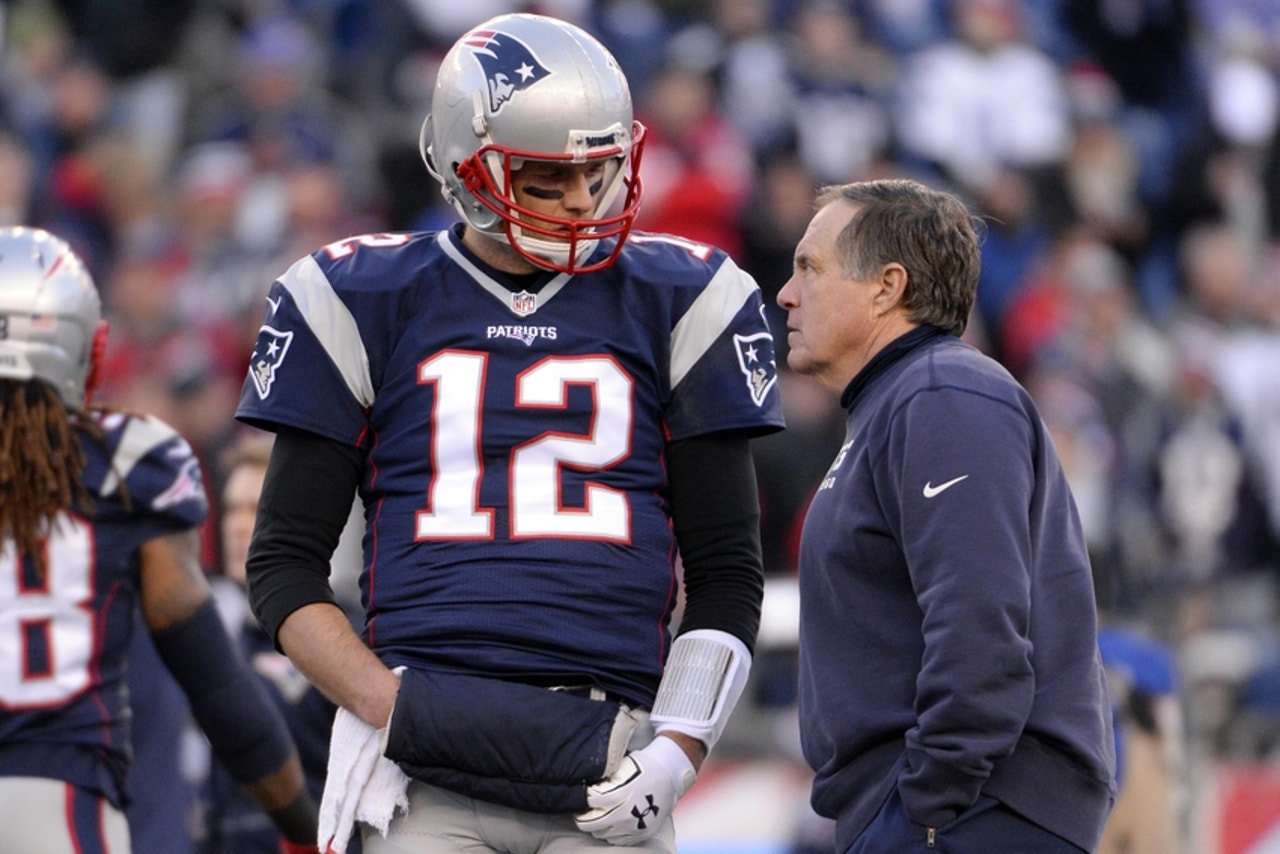 ON THE BRADY-BELICHICK RELATIONSHIP: "They both love (the game), they both trust themselves studying the game and studying opponents with every second that they have, and they're just two very intelligent people. They've learned how to take advantage of their opponents' weaknesses, and they do very well with it. They can both identify what the guys they're playing with and coaching do very well, and if they get a guy that can't do it, they don't have a problem moving to the next guy to see what he can do. But the relationship is what it's always been. When you've been together this long, you kind of know each other in and out. They meet constantly to talk about things, so the communication is there, and they're on the same page. And when you've got those two guys, with their great sense for the game, it's kind of hard to stop."

ON HIS EXPECTATIONS FOR SUPER BOWL LI: "I expect to see a great football game. I don't think it'll be a whole lot of scoring in the first half, like usual, because of the adrenaline. But both teams are capable of putting up a bunch of points, as we've seen throughout the course of the season and the postseason. I do think the Patriots' defense might be better than the Falcons', and I think it'll be another one of those Super Bowls where it's going to be how it always is with the Patriots — a last play, last-minute drive that comes down to the final snap, final kick. So I think it's going to be the Patriots by two. (Stephen) Gostkowski kicks a game-winning field goal. Final score 36-34.

You can follow Sam Gardner on Twitter or email him at samgardnerfox@gmail.com.


---
---