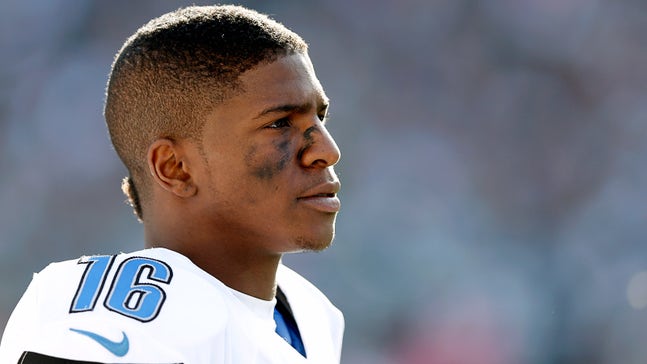 Troubled former Lions WR Young shown mercy by judge, avoids prison
Published
May. 6, 2015 6:19 a.m. ET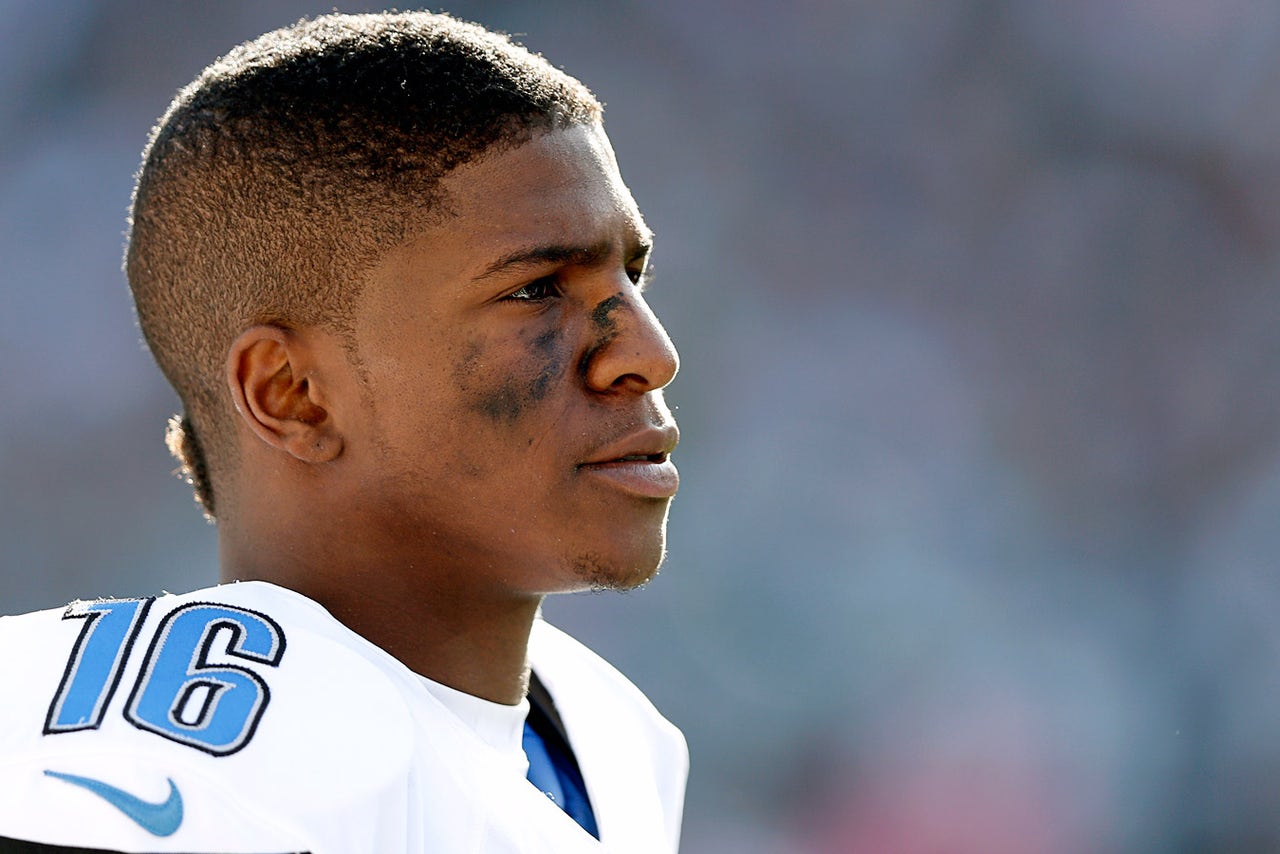 Troubled former Detroit Lions wide receiver Titus Young, who'd been in and out of jail and rehab since being arrested three times in a one-week span in 2013, was shown mercy by a judge who gave the 25-year-old probation instead of a prison sentence.
"I can't tolerate any violation from you," said Judge Michael J. Schultz, who sentenced Young to five years' probation and one year of inpatient treatment on Tuesday in LA Superior Court.
"You should not consider this a first chance or a second chance. You've had lots of chances. This is the biggest chance you've been given, and you won't get another one from me. If I learn that you have in any way harmed anyone, you'll do time."
Young, who was drafted out of Boise State in the second round in 2011, saw his life spiral out of control, beginning with behavior issues that led the Lions to release him in 2013. Then came his run-ins with the law: arrests for suspicion of DUI and breaking into an impound lot on the same day, and a few days later, an arrest on charges of burglary, resisting arrest and assaulting an officer.
Young's father went public with claims that Young was suffering from a brain disorder, possibly resulting from playing football.
Then while receiving treatment in 2014, Young punched his attorney and broke his nose. That led to battery charges that could've gotten him three years in prison.
Robert Knol, a psychologist who's treated Young for the past two years, said Young had been misdiagnosed and placed on the wrong medication, and that he'd suffered a brain injury as a result of a concussion he got playing football. Larry Burns, the director of the Crosby Center where Young has been and will continue to be treated, said Young has been a model patient and gushed "I'd adopt this kid."
Finally, after two years of trials, Young hugged his parents Tuesday knowing he could be a free man next year.
"I feel good," Young, who declined to answer questions, told USA Today.
---
---