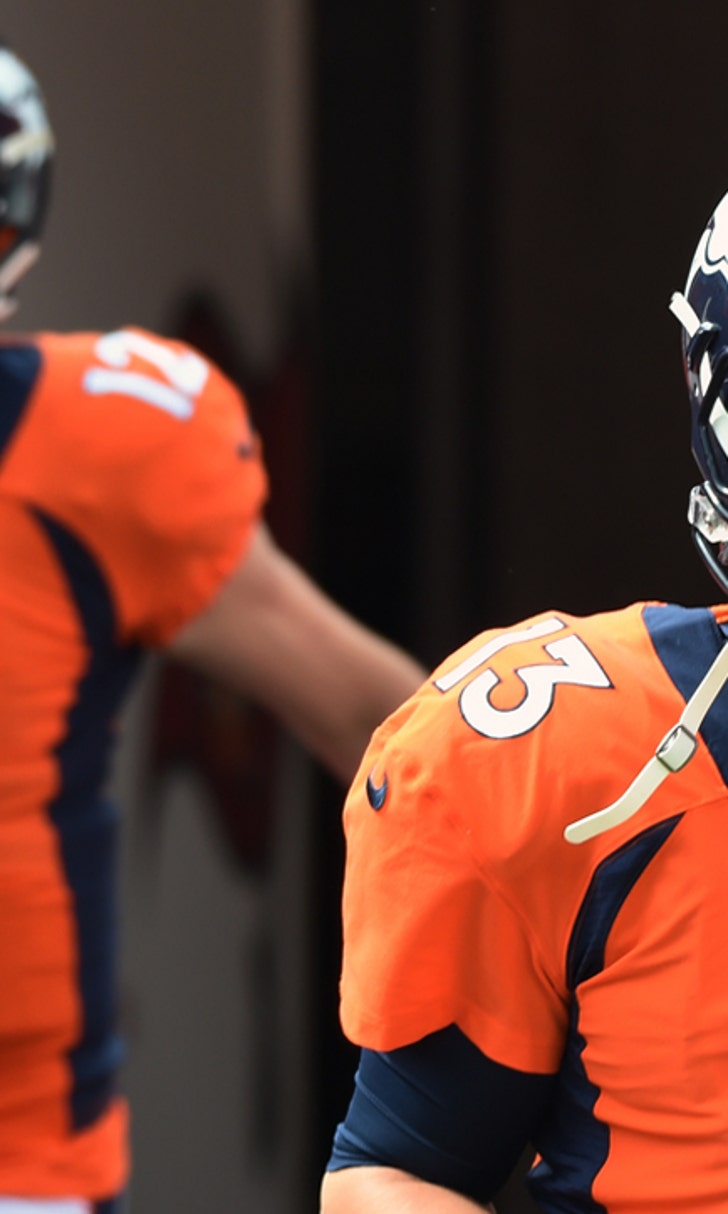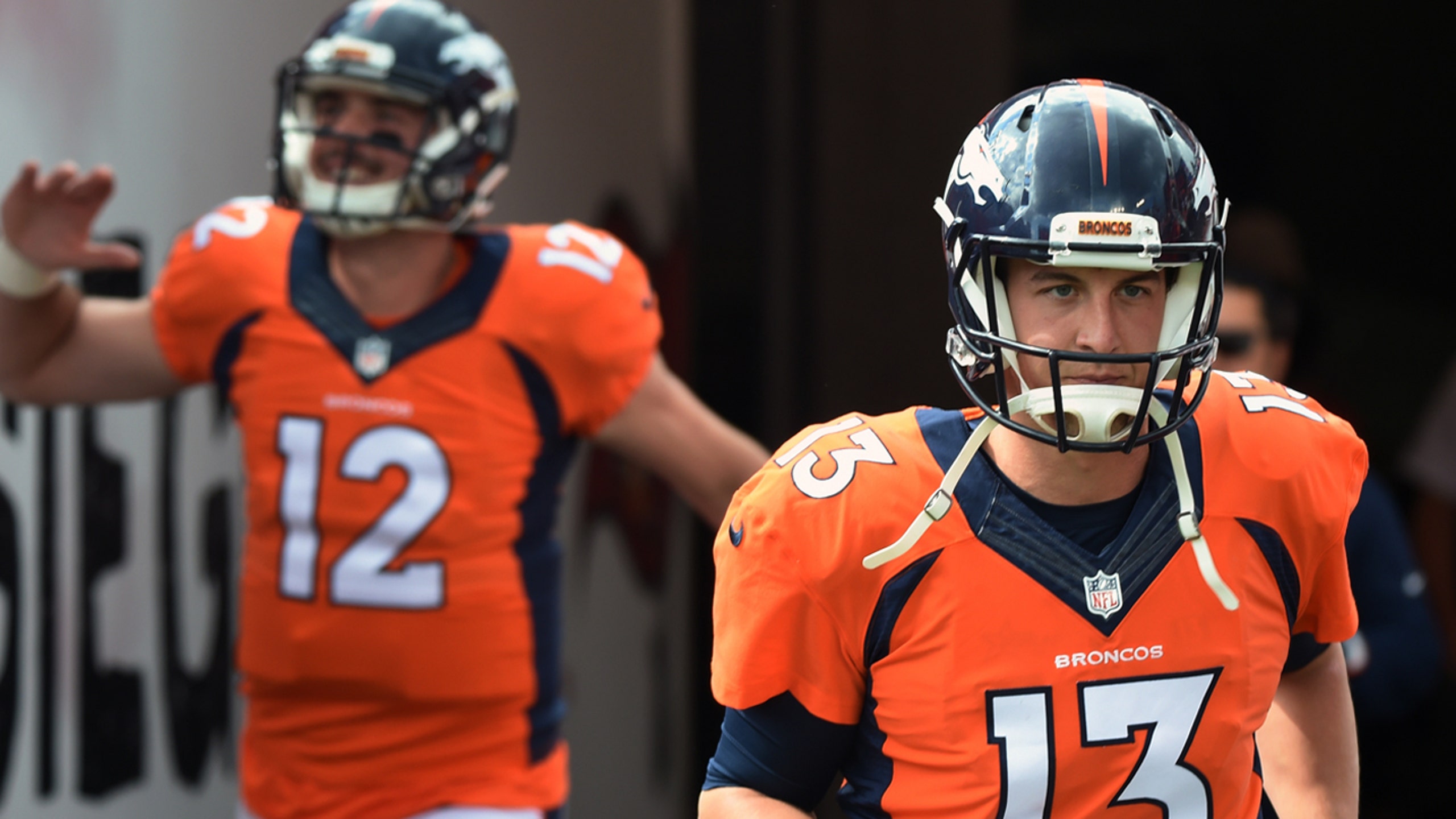 Trevor Siemian: How Did This Guy Become Peyton Manning's Successor?
BY foxsports • June 30, 2017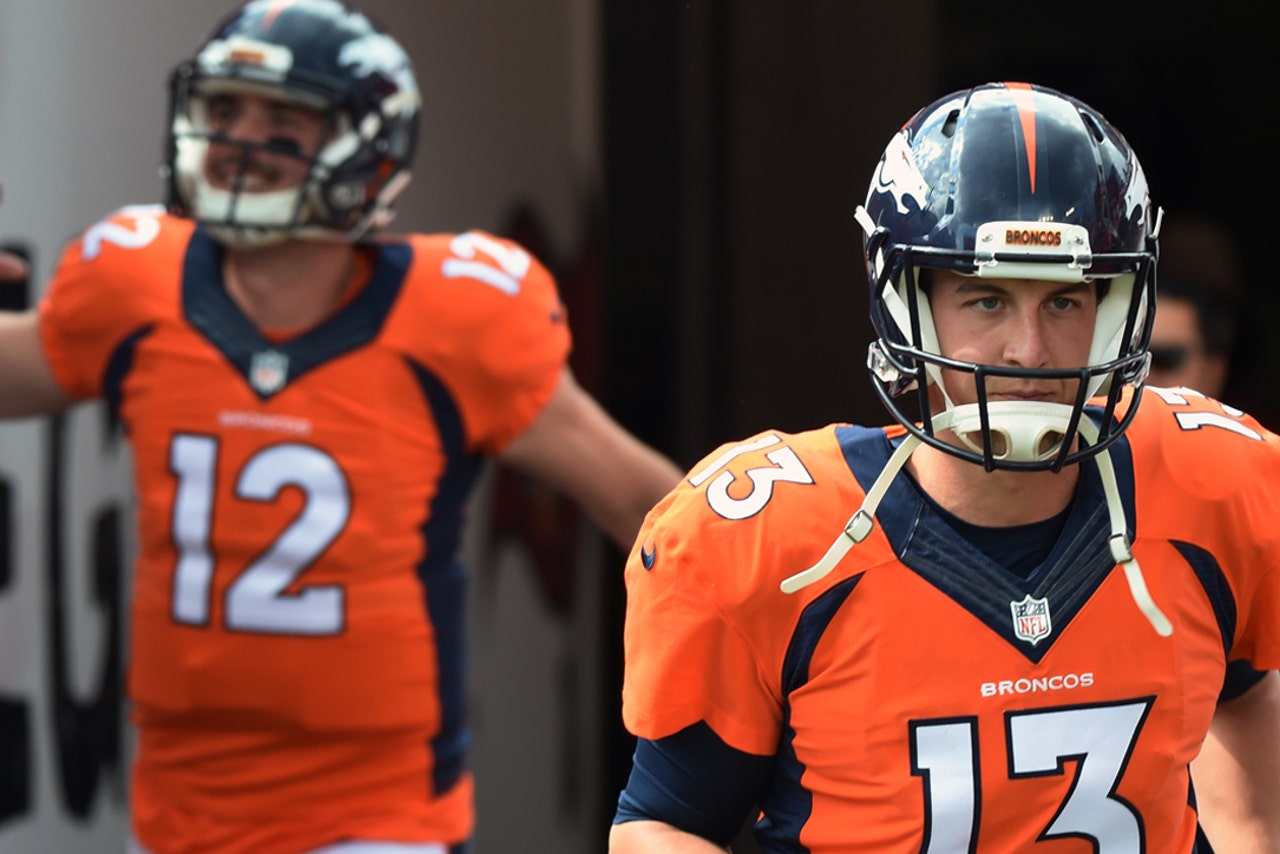 EVANSTON, Ill. – For Trevor Siemian, a quarterback with NFL dreams and a thin football résumé, the 2014 season was precisely what he'd been waiting for since he enrolled at Northwestern. After a redshirt season and then two years platooning with team leader and regular starter Kain Colter, Siemian was handed the starting job—and the chance to prove he belonged in the 2015 NFL draft.
But late in the season that dream was on life support. On his way to being ranked 13th among 14 Big Ten quarterbacks in passer rating in 2014, Siemian got benched in an embarrassing 48-7 loss at Iowa on Nov. 1. "Tough day at the office," Siemian recalled this week, looking back on that game. It would get tougher: A week later he tripped while dropping back for what could have been the winning two-point conversion in a 10-9 loss to Michigan. Two weeks after that he tore his ACL at Purdue. After he had surgery, he sat in the office of Wildcats coach Pat Fitzgerald to talk about his future. "What do you think, coach?" Siemian asked that day. "I think I'm probably done."
The previous summer, Siemian had interned in commercial real estate, and a Chicago firm made it clear it had a job for him if he wanted it. He had a long talk post-surgery with roommate Hayden Baker, a backup center, about his prospects, and Baker says Siemian was "real close" to doing what a mediocre college quarterback with a bad knee and a great job opportunity would do: taking the job. "It's kind of surreal how close he came to hanging it up," Baker said last week.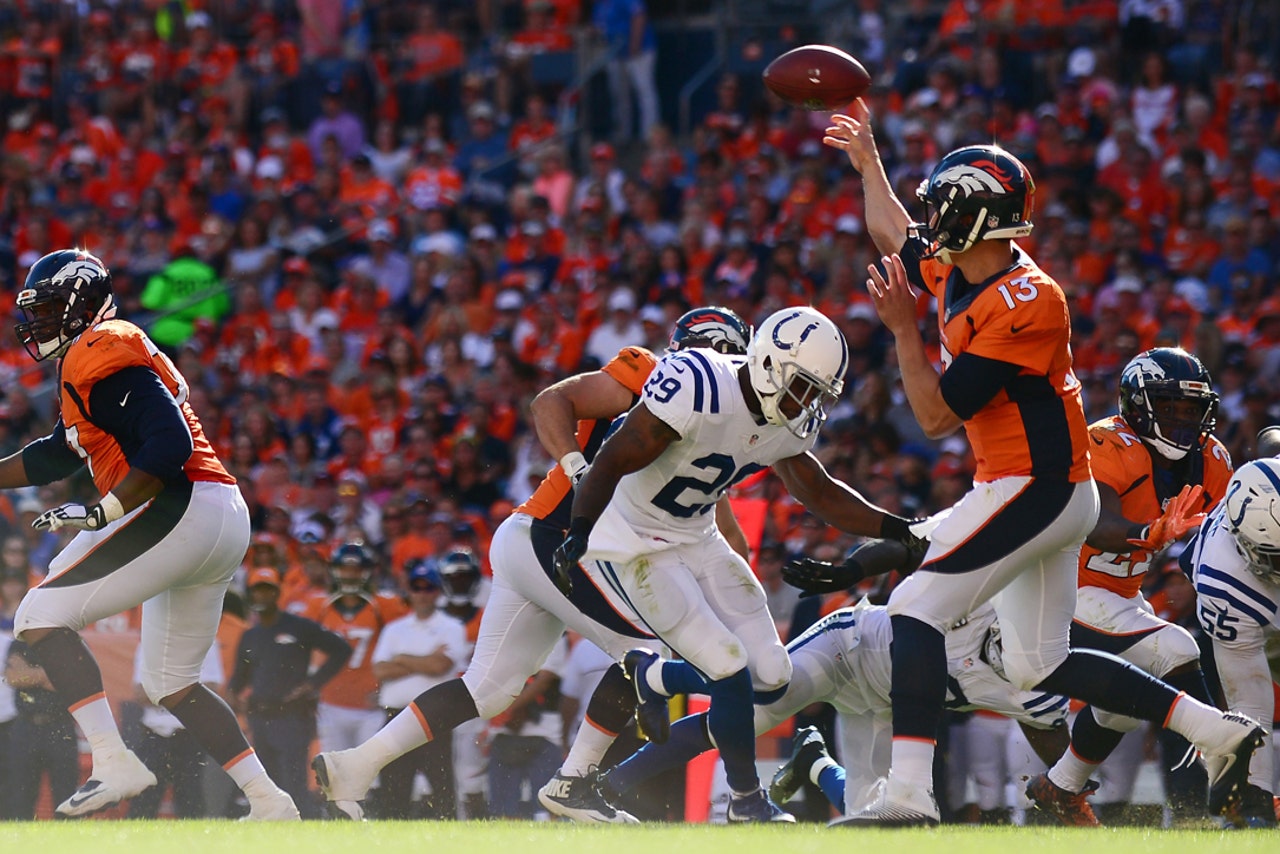 That was less than two years ago. Tonight, Trevor Siemian starts his fifth game as Peyton Manning's successor for the Super Bowl-champion Denver Broncos, at San Diego. He's 4-0, with wins over Cam Newton, Andrew Luck, Andy Dalton and Jameis Winston so far. He's the NFL's ninth-rated quarterback through five weeks, ahead of five passers who've won Super Bowls. Trevor Siemian's passer rating: 99.6. Aaron Rodgers' rating: 87.7.
This might not be Kurt Warner going from stocking grocery shelves in Iowa to winning a Super Bowl. But it's the feel-good story of the year in the NFL, the story of a successful team with a GM unafraid to take risks and coaches who know what they're looking for in a quarterback, one whose skills translate to pro football. Namely, poise, intelligence, accuracy—and the understanding that a strong supporting cast can make a fundamentally sound quarterback look pretty good.
"You couldn't write the script," says Jacob Schmidt, a former teammate of Siemian's and now the director of player development for Northwestern football. "It is such a the stars aligned thing. You have what most would call a mediocre senior season, and then you blow out your ACL, and then you're going to go to the NFL? How?"
Not just that, but starting for the reigning Super Bowl champions. Schmidt asks the right question: How in the world did this happen?
* * *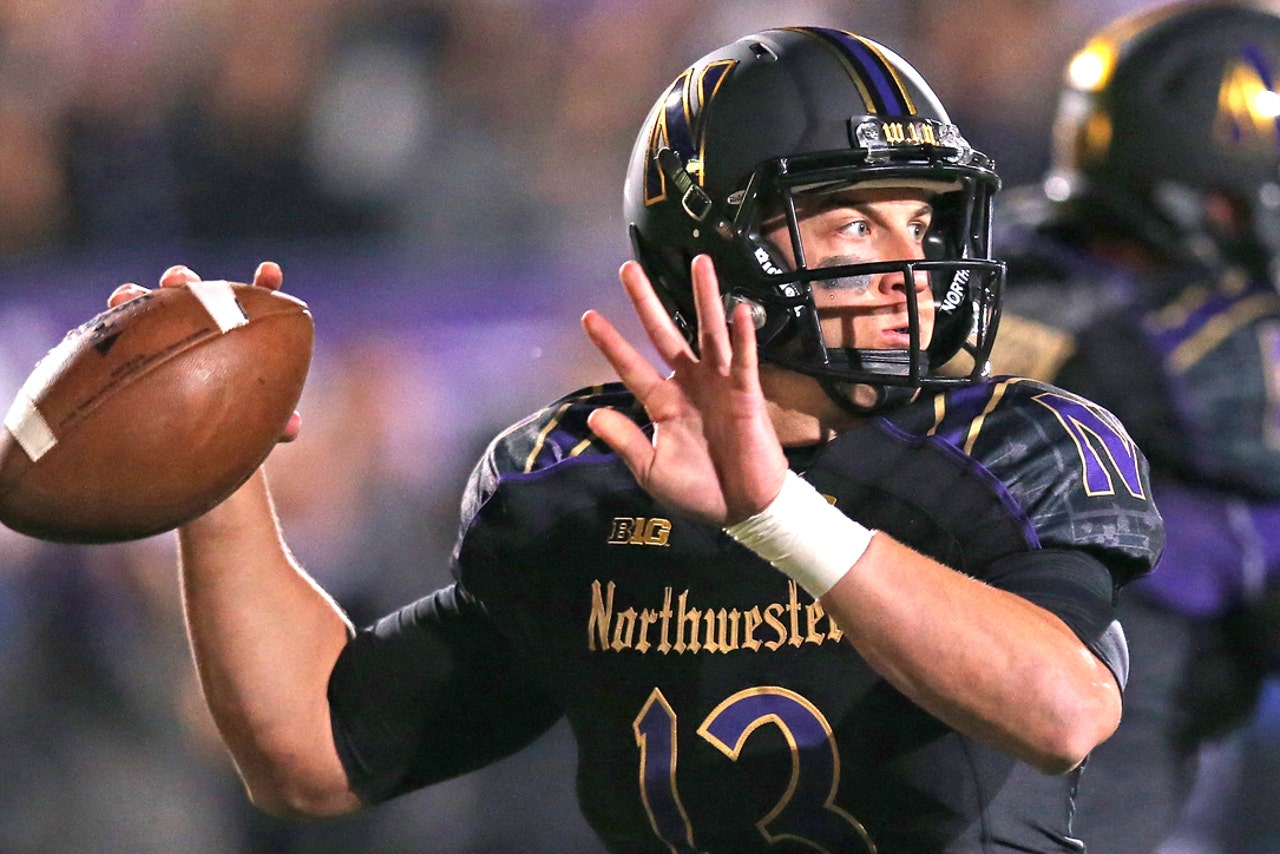 I was on the sideline for most of the games Siemian played for the Wildcats. As an NU cheerleader, I had a pretty good view of almost every pass he threw as a Wildcat. And like most of the cheer squad, and most of my friends on campus, I never put "Trevor Siemian" and "NFL" in the same sentence.
Northwestern football players barely turn heads on campus; Evanston isn't Tuscaloosa or South Bend. But to those students and fans who did pay attention, it was Colter who was the big man on campus. Siemian was the guy who would come in sometimes on third-and-long. Northwestern ran a two-quarterback platoon system during Siemian's sophomore and junior seasons, Colter playing the dynamic dual-threat role and Siemian with the dropback-passer, relief-pitcher job.
Colter was an outspoken leader, the face of the Northwestern football players' movement to unionize. Siemian stayed in the background, quietly working to heal divisions between the pro- and anti-union camps. "He was the voice of reason," says Baker, now in medical school in Chicago. "He told us, 'Hey, we're here to win football games. This [union vote] is all peripheral.' He helped us focus on the most important thing, preparing for the season."
"That was an emotional time," Fitzgerald said in an interview in his Northwestern office last week. "Trevor was the glue that kept everything together."
But Siemian is no rah-rah type. Like the title of a Denver superfan's YouTube rap dedicated to the him, he's Calm, Cool, Collected. Siemian's personal style reflects his Florida roots and his laidback vibe—floral Tommy Bahama shirts, Maui Jim sunglasses, Birkenstocks and socks. He's a private guy. His quotes are as scripted as his game plans. His friends interviewed for this story asked his permission before agreeing to talk about him.
Baker and special-teamer/running back Tim Hanrahan, his roomates in Evanston, were both walk-ons. They lived first in a football house known as "The Palace" and later moved to another run-down off-campus house closer to Ryan Field. "What your grandmother's house would look like if it were abandoned for a decade," says Hanrahan.
At Northwestern, Siemian was known to pull pranks on his pals. During the center-quarterback exchange before practice, he would often pretend he had to go to the bathroom and jet off to the porta-potties, leaving Baker stuck snapping to Northwestern's offensive coordinator. "I never snapped it right to him, so I would always get yelled at," Baker says. That upbeat nature may help explain why Siemian was able to stick it out long enough to get his his chance.
In 2012, Siemian, a redshirt freshman, and Colter, a sophomore and the returning starter, were two of the team's best athletes. Fitzgerald tasked his coaching staff with finding a way to feature both of them in the offense. The platoon system worked well for that season. Colter, the dual-threat QB, had more rushing attempts than passes; Siemian threw for more than 1,300 yards and had twice as many touchdown passes as interceptions.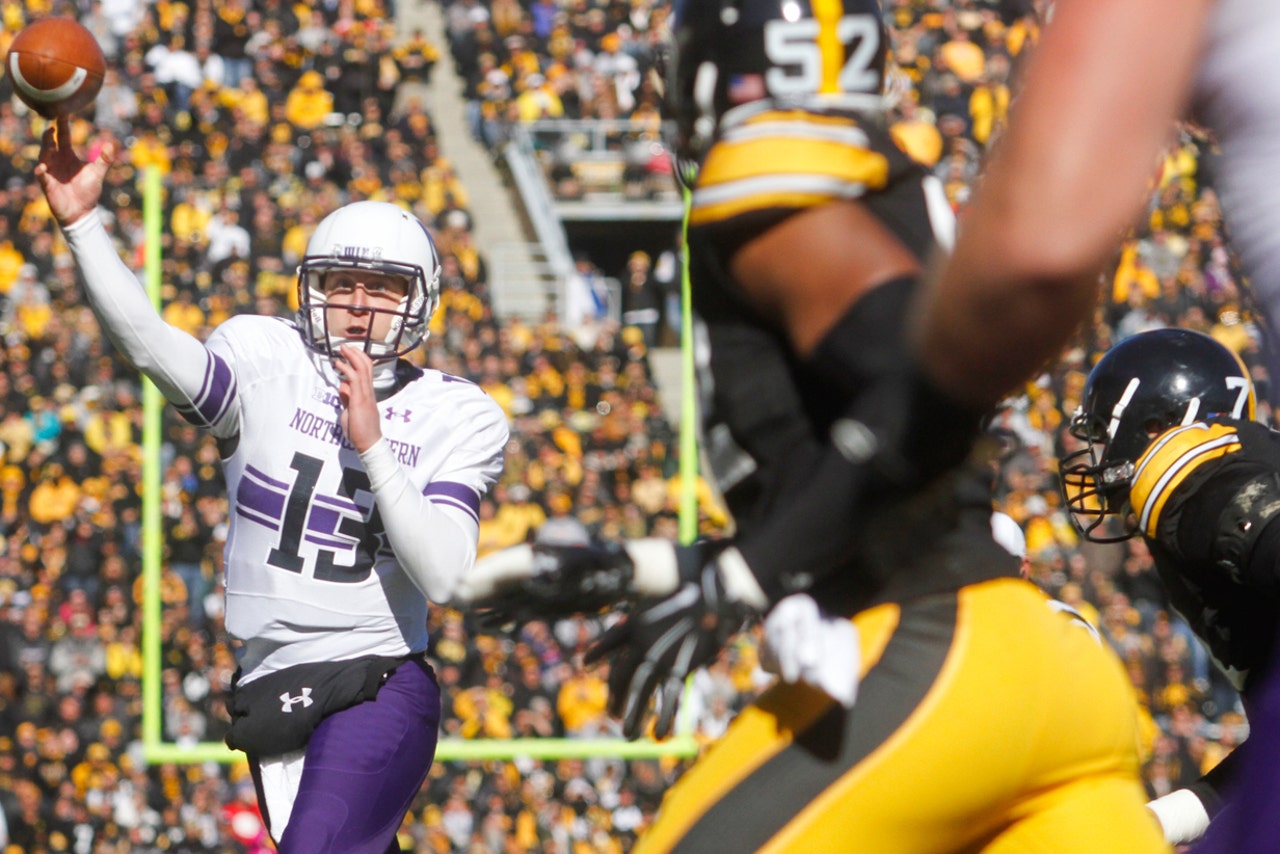 And it was Siemian who was frequently asked to deliver in difficult game situations. At Syracuse in the opener, the Wildcats needed a touchdown to win with three minutes left in the game. Siemian relieved Colter and led a 10-play, 75-yard drive for the winning score. In the Gator Bowl that year, Siemian resuscitated an offense that had a five-drive stretch of interception, punt, punt, punt, interception, and scrambled in for the decisive touchdown in a 34-20 victory over Mississippi State. That victory snapped the longest postseason losing streak in college football, and the Wildcats finished 17th in the AP rankings.
"We had two really dynamic guys who were different," says Fitzgerald of the platoon system. "We took two guys and molded them into one."
The following year, though, was a step back. While the platoon system with Colter still showed some effectiveness, Siemian was hampered all year by an ankle injury. With starting running back Venric Mark sidelined with his own ankle and hamstring injuries, Northwestern lost seven straight after a 4-0 start and failed to make a bowl for the first time in six years.
It takes a patient player to wait for his shot through two seasons of coming off the bench. "In a backwards sort of way, it probably helped Trevor because he ended up having to be a really great teammate and sacrifice his wants for the greater good of the team," Fitzgerald says. Asked whether Siemian's NFL success means he should have gotten the call earlier, Fitzgerald says that's "a really good question, a fair question." But at Northwestern, Siemian wouldn't have had the offensive line to keep him upright, and the scheme wasn't suited for a dropback passer.
It's a tribute to Siemian that he'd hung around long enough to finally win the starting job outright as a senior. But when the offense was finally his own to claim, he lacked consistent playmakers at receiver and a steady offensive line. "It's easy and lazy to look at his college career and not understand what he went through," says former Wildcats running back Mike Trumpy, a close friend of Siemian.
Adds Schmidt: "We knew from day one Trevor had the skills. He's always had a big arm and been a cerebral guy. We were never able to protect him long enough and put some weapons around him that would allow him to succeed."
Finally, on a slippery field in West Lafayette, Ind., in the 11th game of his senior year, Siemian's knee twisted awkwardly on a quarterback sneak, and his college career was over. Thanks to his perseverance, he finished fourth all-time in passing yards for Northwestern, but his senior-season numbers—228 of 392 (58.2 percent) for 2,214 yards, with seven touchdowns and 11 interceptions—are hardly the stuff to make NFL teams come running.
* * *
Siemian did, however, have one moment of glory that 2015 season, a November upset of Notre Dame at South Bend a week before the knee injury, and that game was critical to his getting noticed.
As the Broncos prepped for the 2015 draft, new coach Gary Kubiak was handed a scouting list of 21 quarterbacks. Fifteen were prime prospects, led by Jameis Winston and Marcus Mariota. The Denver scouting department headlined the group of the bottom six "OTHERS." Kubiak watched multiple games of the top 15, and one game for each of rest. Luckily for Siemian, the Notre Dame game—in which he was 30 of 48 and led four second-half scoring drives in a 43-40 win—caught Kubiak's eye. He watched another game, liked what he saw of Siemian's arm, and told quarterback coach Greg Knapp: "Do some homework on this kid."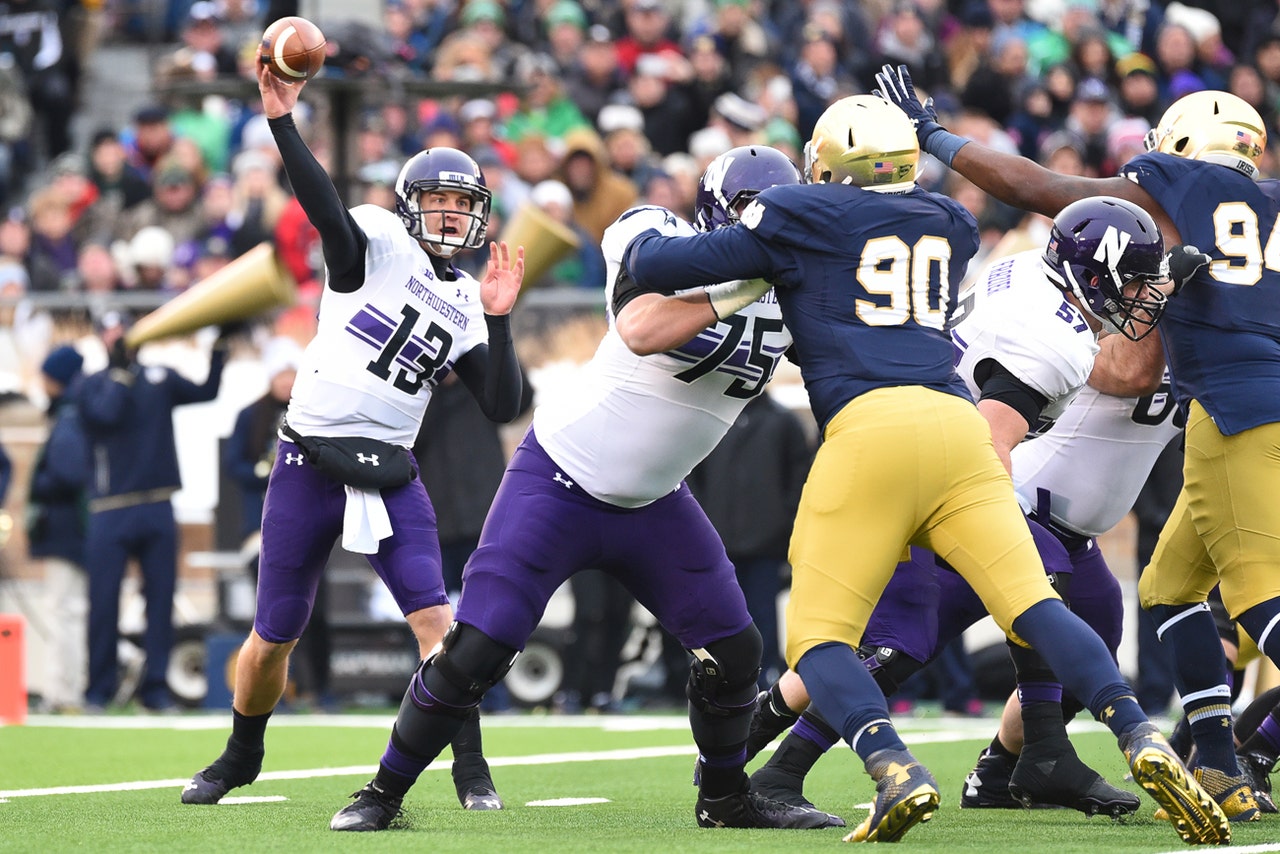 At the time, Peyton Manning was entering quite possibly his final season, and backup Brock Osweiler was heading into the last year of his rookie contract. GM John Elway would draft a quarterback, probably late. The three decision-makers—Elway, Kubiak and Knapp—all watched the Notre Dame tape. "When you find a quarterback who maybe is not from one of the power, top colleges, you want to see him play against those teams," Knapp said this week. "He really performed well against a defense that had really talented players."
Siemian, for his part, made a sensible decision that spring. He didn't think he had a great chance to either be drafted or get into an NFL camp. But why not try? The real-estate job would be there if the NFL passed him by. "I got to a point," Siemian says, "where I told myself, I'll be damned if a couple years from now I'm like, why didn't I give this a shot? I love playing ball, I love the locker room, I love being in the huddle, and I just thought, those are things I can't give up on right now."
A month before the draft, Knapp traveled to Evanston to work out Siemian. Still rehabbing the knee, the quarterback was barely able to throw assertively, but Knapp liked his demeanor—confident, not cocky—and his arm strength, which he thought was good enough to compete in the NFL "You find guys who maybe aren't the prototype height, weight or arm strength guys," Knapp says, "but what they really do well is make good decisions, throw on time and are accurate. And that wins a lot of games in the NFL."
Six picks from the end of the 2015 draft, with the 250th overall choice, Denver selected Siemian, the seventh and final quarterback taken that year.
* * *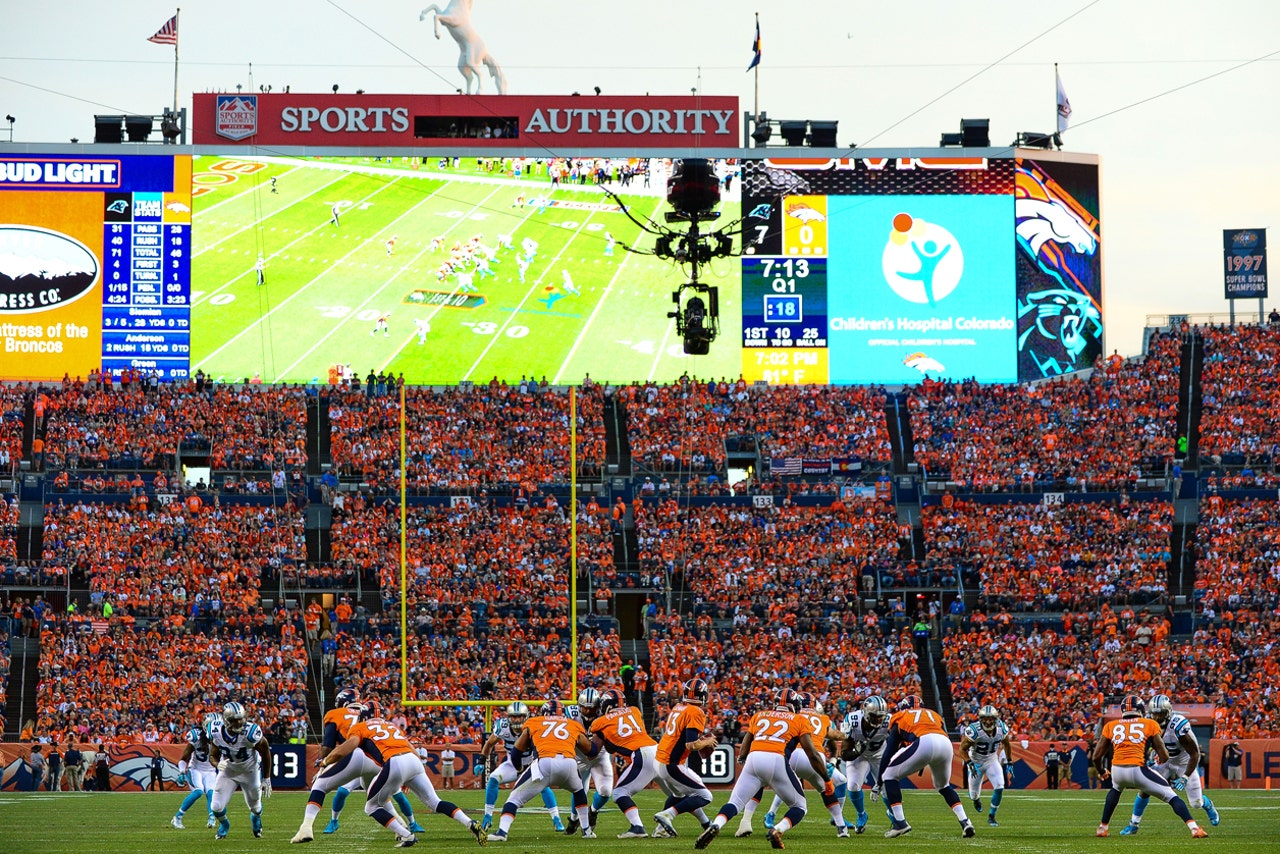 The Broncos told no one, but it was clear they liked what they saw in Siemian. In a preseason game at Seattle, the rookie led a fourth-quarter scoring drive. The next week at Houston he did it again, this time a two-minute drill for a game-winning touchdown. "It gave us the sense that this kid has got something to him," Knapp says. "He didn't have a whole lot of reps, he was in a brand new offense that he had to learn a lot of in the classroom, and he still performed at a high level."
The strong preseason performance persuaded Denver to give Siemian a roster spot rather than stash him on the practice squad, where he could get plucked by any team willing to put him on its active roster. So Siemian sat and learned. What seeped in from his exposure to Peyton Manning? Says Siemian: "He really found his success in the six days leading up to the game. He always had an answer for everything, and that was from his preparation on Tuesday, Wednesday, Thursday."
This year, with Manning retired and Osweiler gone in free agency to Houston, Denver acquired Mark Sanchez from Philadelphia and drafted Paxton Lynch in the first round. Siemian's hopes to play seemed as far away in the spring of 2016 as the spring of 2015. But Kubiak said he was going to play the best guy. He did. And the record speaks for itself.
* * *
In 2014, after his junior year, Siemian watched the NFL draft with buddies at his house on Prairie Avenue in Evanston. He was never a league-or-die kind of guy, but with his final college season looming, he paid special attention to how the draft played out. Siemian was disappointed when the Patriots picked Eastern Illinois quarterback Jimmy Garopollo, hoping New England might have waited another year to take a QB. Siemian coveted the opportunity to come up behind Tom Brady, under the tutelage of Bill Belichick, in an organization with a history of developing quarterbacks. "He was like, 'Ahh I think I could have done well in that offense,'" says Baker.

A year later Siemian landed in an even better situation—with Manning, Kubiak and Elway. For Trevor Siemian, would-be real-estate associate, the NFL dream came down to this: right place, right time, right team.
Comments or questions on this story? Email us at talkback@themmqb.com.
This article originally appeared on
---
---