National Football League
National Football League
Trestman eager to work with Cutler
Published
Jan. 17, 2013 12:00 a.m. ET

Marc Trestman insisted he has one of the best jobs in sports now that he is the Chicago Bears' head coach, and he can't wait to work with quarterback Jay Cutler.
He also emphasized the sense of urgency.
''This is clearly a franchise that has the highest expectations for its team, where winning consistently is a standard,'' Trestman said Thursday at his introductory news conference.
He sees a big opportunity in working with Cutler, a strong-armed and mobile quarterback whose talent has never been in question even as the results haven't always reflected that.
''I can't wait to get my hands on him,'' he said.
Getting the most out of Cutler would go a long way toward invigorating a stagnant offense and getting the Bears to the playoffs on a consistent basis after they missed the postseason for the fifth time in six years. Those issues led to Lovie Smith's firing, and the Bears turned to Trestman this week after an extensive search.
He spent the past five seasons coaching the CFL's Montreal Alouettes, leading them to two championships, and was a longtime NFL assistant who was known for his work with quarterbacks.
''Marc has a quietness to him, a quiet confidence, high level of intellect, those are attractive qualities,'' general manager Phil Emery said. ''The thing that was most remarkable that came out of his interviews and when discussing to people who Marc is was there is a heck of a football coach under all that quietness and confidence and intellect. Do not underestimate Marc Trestman as a competitor. He's as tough-minded and football-oriented than anybody I've been around in 31 years in this game.''
Emery confirmed Trestman beat out offensive coordinators Bruce Arians of Indianapolis and Seattle's Darrell Bevell for the job. All three were brought back for second interviews, and Bevell was the first eliminated from that group because he lacked head coaching experience.
Emery cited Trestman's flexibility and success at various stops in the NFL and CFL.
He was an offensive coordinator with Cleveland, San Francisco, Arizona and Oakland. He worked with Bernie Kosar as an assistant at the University of Miami and again when he was on the Browns' staff in the 1980s. Trestman helped the Raiders reach the Super Bowl at the end of the 2002 season with an offense he geared for Rich Gannon, the league's MVP that year.
''He's a champion, and now he's the head football coach of the Chicago Bears,'' Emery said. ''It was a road wildly traveled for Marc, not unfamiliar to me. I've been in all corners of this country. I didn't have the fortune that Marc did to experience a new country, but I know what it's like to take small steps toward achieving a goal. There was a connection there.''
One of Trestman's most immediate tasks will be to build a connection with Cutler. They actually spent time together for a few days in North Carolina when the quarterback was coming out of Vanderbilt in 2006.
Trestman, who in recent years worked as an NFL consultant and helped QBs entering the league, was asked about that.
''I had to the chance to meet with Jay 10 years ago in a hotel room in Raleigh, N.C.,'' he said. ''It was raining. We had no facility, we had no receivers. So we basically sat in a room for two days and stared at each other. It was a difficult environment to try to get the most out of somebody. When I sat with him, I found out he had some very core capabilities. He was tough, he was smart, and he loved football. I had the opportunity to meet with him a couple days ago. He's a different guy. He's in tune to where he is and where he wants to go.''
Does he see Cutler as a franchise quarterback? Trestman sidestepped the question.
He said Cutler ''loves football'' and ''wants to do everything he can to help this franchise.'' He added they'll work with a ''sense of urgency to get him to be the guy that he wants to be and we want him to be.'' But he did not use that term - franchise quarterback.
''He wants Jay to earn that in his eyes,'' said Emery, who has called Cutler a franchise QB. ''That's OK, I'm good with that.''
Cutler has one year left on his contract, and the Bears have to decide if he can lead them to the top. Since he arrived in Chicago in 2009, he's taken a beating behind a struggling offensive line and lacked a go-to receiver until Brandon Marshall arrived this season.
He'll also be working in his fourth system with the Bears, with Trestman calling the plays and newly hired Aaron Kromer now the offensive coordinator and line coach.
The Bears also brought in Joe DeCamillis from Dallas to replace the departed Dave Toub as special teams coordinator. Now, they're looking for a new defensive coordinator to replace Rod Marinelli.
It's not clear if the Bears will switch from the 4-3 to the 3-4. Trestman is open to change, but he also realizes the Bears' defense ranked among the league's best this year.
''They have excellent football players and they've been well-coached,'' Trestman said. ''I don't know the personnel on our football team right now. So to answer the question is premature. If you ask me 3-4 months from now, I'll be in a much better position to answer that question.''
Another issue on defense: Brian Urlacher's future. The eight-time Pro Bowl linebacker has an expiring contract and missed the last four games with a hamstring injury after being limited by a knee problem.
''This guy's been a great player for this team,'' Trestman said. ''I recognize, certainly, what he's meant to this locker room and to the fan base of Chicago. When we get done here, we'll begin to try to answer some of those questions.''
---
---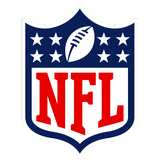 Get more from National Football League
Follow your favorites to get information about games, news and more
---