National Football League
National Football League
Top 50 players heading into Combine
Published
Feb. 19, 2013 12:00 a.m. ET

A lot will change this week in Indianapolis at the NFL Draft Scouting Combine. A handful of players will see their draft stocks rise with outstanding performances, while others could see theirs take a dip with efforts less dazzling.
Heading into the combine, I've ranked the top 50 prospects in the 2013 NFL Draft based on film study I've done the past few months and various conversations with scouts, coaches and fellow draft pundits.
Before we get into our top 50 prospects in the 2013 NFL Draft, though, a distinction has to be made. There's a difference between someone's "Big Board" and a "Mock Draft". A big one.
The Big Board is the list of players, 1-50. A Mock Draft links players to teams, based on needs and personnel. If you want just the top 50 players, and not who goes where and why—get to know these young men.
1. Bjoern Werner, Defensive End, Florida State: The more and more I watch film of Werner, the more I see the next Jared Allen. At 6-4, 260 pounds, the relentless pass rushing defensive end can get to the quarterback and stop the run. A one-time high school foreign exchange student from Germany, he's already married and can make an impact immediately. A can't-miss prospect.
2. Sharrif Floyd, Defensive Tackle, Florida: Too high for Floyd? Think again. 6-3, 305 pounds and only just getting started, the Philadelphia native could end up having the best career out of any of the prospects in this draft class. He's quick on his feet, but I'm almost more impressed with his hands. He's everywhere on film. Teams looking to run the 4-3 would be foolish to pass on Floyd.
3. Jarvis Jones, Outside Linebacker, Georgia: A great story, already, Jones transferred from USC to Georgia after suffering a neck injury and being unsure whether he was in Lane Kiffin's plans a few years back. At UGA, he excelled. He can play either inside or outside linebacker at the next level and will excel both in pass rush and coverage situations. He led the nation in sacks, tackles for a loss and forced fumbles in 2012. He can flat out play.
4. Chance Warmack, Offensive Guard, Alabama: Believe the hype on Warmack. There's a chance he goes as high as No. 2 overall in the draft. The last guard to do that was Leonard Davis in 2001. At 6-3, 325 pounds, he's a thick, immovable object in the middle. He just so happens to be extremely light on his feet and incredibly fundamentally sound. He creates holes for running backs — ask Mark Ingram, Trent Richardson or Eddie Lacy — and he can provide elite protection in pass-rush scenarios. You don't see guards get buzz like this too often. It's warranted.
5. Luke Joeckel, Offensive Tackle, Texas A&M: Every time I watched Johnny Manziel in college, I'd end up leaving more impressed by his two offensive tackles — Luke Joeckel and Jake Matthews. Matthews returned to school for his senior season. Joeckel could very well be the first overall pick in April. Technically sound but strong and athletic, he's a franchise cornerstone. You're not going to swing and miss on a top pick if you go with Joeckel. He'll be your tackle for the next decade. At least.
6. Ezekiel Ansah, Defensive End, BYU: At the end of the college season, I had Ansah graded as a second- or third-round pick. After watching his tapes and speaking to some sources around the league, I've bumped him all the way up into the top 10. Raised in Ghana, he showed up at BYU and tried out for the basketball team. When he didn't make the squad, he gave football a shot. It took a bit of time, but he blossomed into a pass rushing phenom in 2012. Still very raw, the 6-6, 270 pound athletic specimen has drawn comparisons to Jason Pierre-Paul. The sky's the limit. Which team is going to take the roll of the dice?
7. Star Lotulelei, Defensive Tackle, Utah: Though he struggled with getting his weight under control early in his college career, Lotulelei proved to be a menacing force to be reckoned with the past two seasons. Compared favorably to Haloti Ngata, the 6-4, 320-pound defensive tackle could be a fit in either a 3-4 or a 4-3. He's married with two kids and is mature well beyond his 23 years of age. Lotulelei recorded 20.5 tackles for a loss the past two years. He'll be highly coveted come April's draft.
8. Jon Cooper, Offensive Guard, North Carolina: Not quite the A+ prospect fellow guard Chance Warmack is, Cooper is getting plenty of top 10 talk, all the same. An All-Conference player all four years at UNC, Cooper was also an outstanding wrestler in high school. At 6-3, 315 pounds, he's no doubt a big boy. But he's athletic and fundamentally sound, too. You watch Giovani Bernard, his college running back, on film — and it's Cooper who consistently stands out.
9. Eric Fisher, Offensive Tackle, Central Michigan: Listed at 6-8, Fisher is a mountain of a man. It's amazing how athletic he is considering his height. He has got eye-popping agility and runs like a tight end in the rare instances he's blocking in the open field. He's going to wow at the combine in all things athletic — including the 40. Joeckel's the higher ranked offensive tackle right now for me. But not by very much.
10. Damontre Moore, Defensive End, Texas A&M: Moore's another Aggies player where you pop the tape in to watch Manziel, and you walk away shaking your head in amazement at the talented defensive end on the other side of the ball. He played both linebacker and defensive end in college, and though he was overshadowed by teammate Von Miller at times, there were flashes of brilliance. His versatility makes him very intriguing at the next level.
11. Dee Milliner, Cornerback, Alabama: Milliner's the top corner on my draft board and likely the only one worth taking in the top 10. Former teammate Dre Kirkpatrick was a first-round pick. So will Milliner. He's 6-2, 200 pounds — so the size is there — and he's a suffocating cover corner. Pop in the BCS Championship Game tape and watch him blanket cover Tyler Eifert. Great player.
12. Dion Jordan, Outside Linebacker, Oregon: A converted high school tight end, Jordan excelled at defensive end at Oregon. In the pros, he's one of those 3-4/4-3 hybrid linebackers. He reminds me a lot of Aldon Smith. Super athletic, the big knock on him is a bum shoulder. We'll see how that's holding up in Indianapolis this week.
13. Lane Johnson, Offensive Tackle, Oklahoma: Johnson had a big Senior Bowl, catapulting him into first-round consideration. Another converted tight end, he's a 6-7, 303-pound Juco transfer who had a very strong 2012. He started 11 of 13 games at left tackle and excelled. What an athlete! Strong, sturdy and still a bit of a work in progress — Johnson could be a nice early pick based on potential.
14. Johnthan Banks, Cornerback, Mississippi State: The second-rated corner on my board, Banks excelled in the loaded SEC for years. A versatile player, he started his career as a safety and moved to corner the past two years — where he excelled. He has a bit of a wiry frame, but he can beef up at the next level. At 6-2 and speedy, the potential to cover some of the NFL's elite big wide receivers is there.
15. Barkevious Mingo, Linebacker, LSU: I've seen Mingo pegged anywhere from the top five to the end of the first round. He's a top-20 guy. Capable of playing either inside or outside at the next level, the 6-5, 240-pound probably fits best as a 3-4 OLB. He didn't have a huge 2012, but scouts are still high on his production at the next level.
16. Manti Te'o, Linebacker Notre Dame: I am of the belief that Te'o's still a top-20 pick. A wonderful inside linebacker, he'll spend his week in Indianapolis addressing the events of the past two months and confirming that they're behind him. As a player? Te'o gets the job done. Standing 6-2, 255 pounds and capable of going sideline to sideline or taking on bigger linemen, he'll be a first-round pick in April.
17. Sheldon Richardson, Defensive Tackle, Missouri: I'm a big Richardson fan. He's 6-4, 300 pounds and he has quick feet and good hands. Fundamentally sound, he's a disruptive force inside. As a DT on a bad Missouri team a season ago, he led all interior defensive linemen in tackles and had 4.5 sacks. Very exciting player.
18. Cordarrelle Patterson, Wide Receiver, Tennessee: A Juco transfer with just one year of FBS experience under his belt, it's pretty incredible to see him ranked as the top receiver in this draft. Patterson was a revelation in his one year at Tennessee, compiling a school record 1,858 all-purpose yards, shattering SEC punt and kick return average records in the process. He can do it all. He's still raw, though.
19. Eric Reid, Safety, LSU: A star on a defense filled with stars, Reid had 91 tackles from the free safety spot in 2012. Has size, athleticism and toughness. The SEC churns out talented safeties who can contribute right away. Reid's this year's guy.
20. Keenan Allen, Wide Receiver, California: I've heard Allen compared to Anquan Boldin, which I think is a fair assessment. Tough as nails and strong, Allen can be a very reliable possession receiver at the next level. He's not going to burn you deep every time, but he's going to block and he's going to catch footballs. In an era where the over-the-middle and underneath route is becoming more and more the norm, Allen's value increases.
21. Terrance Williams, Wide Receiver, Baylor: I was a big Kendall Wright fan a year ago and think he had a very solid rookie season in Tennessee. Williams, Wright's former teammate at Baylor, led the nation in receiving yards and caught 97 balls in 2012 — despite not having Robert Griffin III throwing him passes. At 6-2, 200 pounds, he has good size, but also possesses top-flight speed. He could be a burner at the next level.
22. Xavier Rhodes, Cornerback, Florida State: Coming off a knee injury that prematurely ended his 2011 season, Rhodes had a very good bounceback 2012. A physical presence, he can definitely level a punishing hit, not a given for some corners. He can also cause havoc in the passing game. I'm a big Rhodes fan. The knock is his reaction speed. I think he's a first rounder.
23. Eddie Lacy, Running Back, Alabama: Lacy's not going to run at the combine due to a hamstring injury, but that shouldn't impact his draft status too much. After a season where he ran for 1,322 yards and scored 17 touchdowns, Lacy's the top running back on my board. In an era where everyone's turning to backfields-by-committee, he could be a legitimate workhorse back, capable of running the ball up the gut or outside. The Frank Gore comparisons, in my eyes, are a lot more accurate than the Mark Ingram ones.
24. John Jenkins, Defensive Tackle, Georgia: The big fella! I see John Jenkins and I think of Terrence Cody. You're not going to get three downs per drive (not initially, at least), but you are going to get a mass of a man and run stopper. He's a 3-4 nose tackle. At 6-4, 355 pounds, he likely doesn't fit in a 4-3 team's scheme.
25. Jesse Williams, Defensive Tackle, Alabama: A native of Brisbane, Australia, Williams will be a sensation down under, regardless of where he ends up in the pros. He should be a first-round selection in April. He's a high-motor guy who could likely play the DT in a 4-3 or even the NT or DE in a 3-4. A very versatile — and athletic — defensive lineman, the 6-4, 320-pound Aussie could rise up draft boards with a strong showing in Indy.
26. Tavon Austin, Wide Receiver, West Virginia: Austin's the slot receiver worth watching in this year's draft. Compared to Percy Harvin and Victor Cruz, he's a YAC machine and a game-breaker. Just 5-9, 175 pounds, Austin did it all in West Virginia's spread attack in 2012. He caught 112 balls, ran the rock 72 times and had 978 kick return yards. He's not going to be the next Calvin Johnson or Larry Fitzgerald, but he can certainly spark an offense.
27. Zach Ertz, Tight End, Stanford: A first-team All-American at tight end in 2012, Ertz caught 69 balls and scored six touchdowns for the Cardinal. A very talented athlete, he's also sure-handed and can block very well. Though strictly a tight end, he lined up everywhere in the Stanford offense, showing off his versatility. Coby Fleener was a bigger name a season ago, but Ertz could end up being the better NFL prospect.
28. Alec Ogletree, Linebacker, Georgia: A recent DUI isn't going to help Alec Ogletree's draft stock very much, but as far as football players go — he's one of the best in this crop of players. A converted safety, he played all over the field for Georgia, excelling most at inside linebacker in the Bulldogs' 3-4. He could easily make the move to OLB in either the 3-4 or the 4-3 in the pros. Super talented player with character red flags, he's one the high risk/high reward guys in this draft.
29. Tyler Wilson, Quarterback, Arkansas: My first quarterback and he's the 29th player on the Big Board? To give you an idea of how lightly this quarterback class crop is viewed, I had four quarterbacks in the top 25 of my Big Board a season ago and three in 2011 (one of them, Ryan Mallet, wasn't even drafted until the third round). Wilson's my top rated QB, and that'll be a subject of great debate right up until the NFL Draft. At 6-3, 220 pounds, he has good size, and is a surprisingly athletic QB on tape. His arm strength is solid and he's overcome adversity, sticking it out and having a fine 2012 despite the madness and turnover at Arkansas a season ago. Where others might say not this year, he comes off as a leader. He'll toss a struggling franchise on his back and say, "Let's go." Remember, he looked awfully good in 2011 under Bobby Petrino.
30. D.J. Fluker, Offensive Tackle, Alabama: A mammoth offensive tackle, Fluker weighs in at 335 pounds. He has been compared to fellow former Alabama star Andre Smith, but he's not quite the same caliber of prospect at Smith. He's solid, though, and if given the proper training and coaching — he could be a very solid NFL right tackle.
31. Alex Okafor, Defensive End/Outside Linebacker, Texas: Okafor's college teammate, Jackson Jeffcoat, got a lot more media attention, but I think Okafor's the better player. A talented 6-4, 260-pound defensive end, he's got great hands and is incredibly strong up top. He can bull-rush offensive tackles and is active against the run. He has the size and look of an NFL starting 4-3 defensive end already.
32. Sam Montgomery, Defensive End, LSU: Likely a late first-round or early second-round selection, Montgomery didn't have a big 2012 after a very promising 2011. The team's defensive captain, he never stops working. Watching LSU tape, it seems like Montgomery's in on every play. He'll be a solid defensive end — especially against the run — at the next level; I'm not sure I ever see him being a star.
33. Johnathan Hankins, Defensive Tackle, Ohio State: The last time an Ohio State player was taken in the top 10 it was Vernon Gholston. Hankins should have a better pro career than the former Jets first-rounder and noted workout warrior. He started all 12 years as a junior in 2012 and recorded 55 tackles, four tackles for a loss. Nicknamed "Big Hank", Hankins is a 6-3, 335 pound run stuffer who'll play either the DT in a 4-3 or the NT in a 3-4 in the pros.
34. Matt Elam, Safety, Florida: The younger brother of NFL player Abraham Elam, he's a playmaker who can bring the pressure on the blitz or make the big interception. Other pundits have safety Kenny Vaccaro ranked much higher than Elam, but I have Elam as my top player at the position. The biggest criticism I've heard is that he too often sacrifices the smart play for the "splashier" one. I'll take that "problem" over athletic shortcomings or a lack of toughness.
35. Kevin Minter, Linebacker, LSU: If Minter's name isn't familiar, it's because he waited his turn on a loaded LSU defense. It wasn't until the 2012 season when Minter stepped up, got the starting gig as inside linebacker and excelled. Less than a year later, he could be a first- or second-round pick. You watch the LSU tape and his approach to taking the right angles and paths to the ball carrier are what sticks out. He's not the fastest player, but he's fundamentally sound. He can play right away.
36. Justin Hunter, Wide Receiver, Tennessee: Hunter was having an outstanding 2012 season before tearing his ACL and missing the rest of the year. He came back in 2012 and played a secondary role to Cordarrelle Patterson, but was still highly effective. At 6-4, he has the speed and size to be a No. 1 wideout. He can get separation from corners, and though he dropped several passes in 2012, he should be a first or second round pick.
37. Geno Smith, Quarterback, West Virginia: Obviously, I'm not as big of a Geno Smith guy as the hordes of draft pundits who have him going first overall. I actually like Tyler Wilson as an NFL quarterback more. That said, the prevailing notion that Geno's not capable of being a pocket quarterback is way off. He was exactly that in college. When good, he's good. When bad, he's nothing special. I saw too many of Geno Smith's subpar performances late in the year to jump on the bandwagon just yet. With a good week in Indianapolis — one where he truly separates himself from the pack — I can be swayed.
38. Giovani Bernard, Running Back, North Carolina: A back with great vision and a long, striding style, many pundits have Bernard ranked above Eddie Lacy as the top tailback in this draft. What I like most about Bernard's game is his ability to catch the ball out of the backfield. He is a reliable receiver who caught 47 passes and had five receiving touchdowns last season. He tore his ACL in 2010 and had knee discomfort early in 2012. Possible red flags.
39. Kawaan Short, Defensive Tackle, Purdue: Short had a better junior year than senior one, fighting an ankle injury throughout 2012. He's got versatility and like fellow Boilermaker Ryan Kerrigan before him, faced double-teams on most snaps in Big Ten play. The knock is his body type. He has skinny legs and a big 6-3, 315-pound frame. Nothing some time with NFL trainers can't improve.
40. Khaseem Greene, Linebacker, Rutgers: Greene broke his right ankle in the Pinstripe Bowl in 2011, but came back for his senior season and was outstanding in 2012. The best player on either side of the ball for the Scarlet Knights, he recorded 136 tackles and forced six fumbles. Should make for a solid second-round selection, likely playing the weakside in a 4-3 scheme.
41. Kenny Vaccaro, Safety, Texas: Vaccaro could play either the free or strong safety positions at the next level. Good, smart player who at 6-1, 215 pounds can both be a ferocious tackler and a pass defender. Not the fastest safety in this draft, I don't quite see him as the first-round "lock" others currently have him pegged as.
42. Tyler Eifert, Tight End, Notre Dame: The next Notre Dame tight end in a long list of talents that includes John Carlson, Anthony Fasano and Kyle Rudolph — Eifert could end up being the best of the group. At 6-6, 251 pounds with speed, athleticism and very good hands, Eifert's got all the measurable to be a great NFL tight end. The big question is whether he is strong enough to block NFL linebackers. He might not even have to.
43. E.J. Manuel, Quarterback, Florida State: The biggest surprise on my Big Board, I think Manuel's going to come out this week in Indianapolis and put on a show. The quarterback class is wide open and for the taking by a special individual. Why not Manuel, the Senior Bowl MVP? He's 6-5, 240, he's arguably the most athletic quarterback in this draft class, and he has nothing but room for improvement with the right coaching. Manuel played in a Pro Style offense in college under Jimbo Fisher, but could have put up the same video game numbers as other quarterbacks had he been in their systems. Accuracy is definitely an issue. Accuracy can be worked on.
44. Desmond Trufant, Cornerback, Washington: Desmond's older brother Marcus was drafted by the Seahawks in 2003. Ten years later, Desmond could be a first-round selection, too. An All-Pac-12 first-team performer, he's got an NFL body, good speed and the bloodlines.
45. Margus Hunt, Defensive End, SMU: Here's your likely Underwear Olympics gold medalist this week in Indianapolis. Described as an athletic "freak," he blocked 17 punts or kicks at SMU. He also got to the quarterback, recording eight sacks a season ago. He's 6-8, 280 pounds and can run a sub 4.8 40-yard-dash. Watch out.
46. Sylvester Williams, Defensive End, North Carolina: A big 6-3, 320-pound body with good footwork, Williams could be a late-first, early-second-round selection. He's thick and stops the run. Didn't get to the quarterback much, but might not be asked to at the next level.
47. Matt Barkley, Quarterback, USC: I had Matt Barkley as the No. 1-ranked player on this list back in August. He's now 47th. That's due to a shoulder injury that he hasn't seemed to recover from yet (he's not throwing this week in Indianapolis) and from a dip in numbers and productivity across the board. Barkley doesn't have great size, a great arm or noteworthy athletic ability. Solid quarterback, but I'll wait until his Pro Day before I peg him as a first rounder.
48. Robert Woods, Wide Receiver, USC: Woods took a bit of a secondary role to superstar teammate Marqise Lee in 2012, but still had a very productive year. He caught 76 passes for 846 yards and hauled in 11 touchdowns. At 6-1, 190 pounds with notable downfield blocking skills, he should not slip past the second round.
49. Vance McDonald, Tight End, Rice: You haven't heard much about McDonald yet, but you will. He'll have a very strong week in Indianapolis. He's 6-5, 265 pounds and was used as a slot receiver in college, but he'll be a solid tight end in the pros. I expect him to go in the second or third round.
50. Kyle Long, Offensive Tackle, Oregon: The younger brother of Chris Long and the son of Howie, Kyle has been described as the best athlete of the three. A former baseball player converted into an offensive lineman, he doesn't have a ton of experience under his belt. The potential — and the bloodlines — are undoubtedly there.
---
---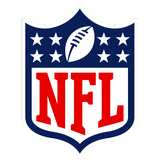 Get more from National Football League
Follow your favorites to get information about games, news and more
---