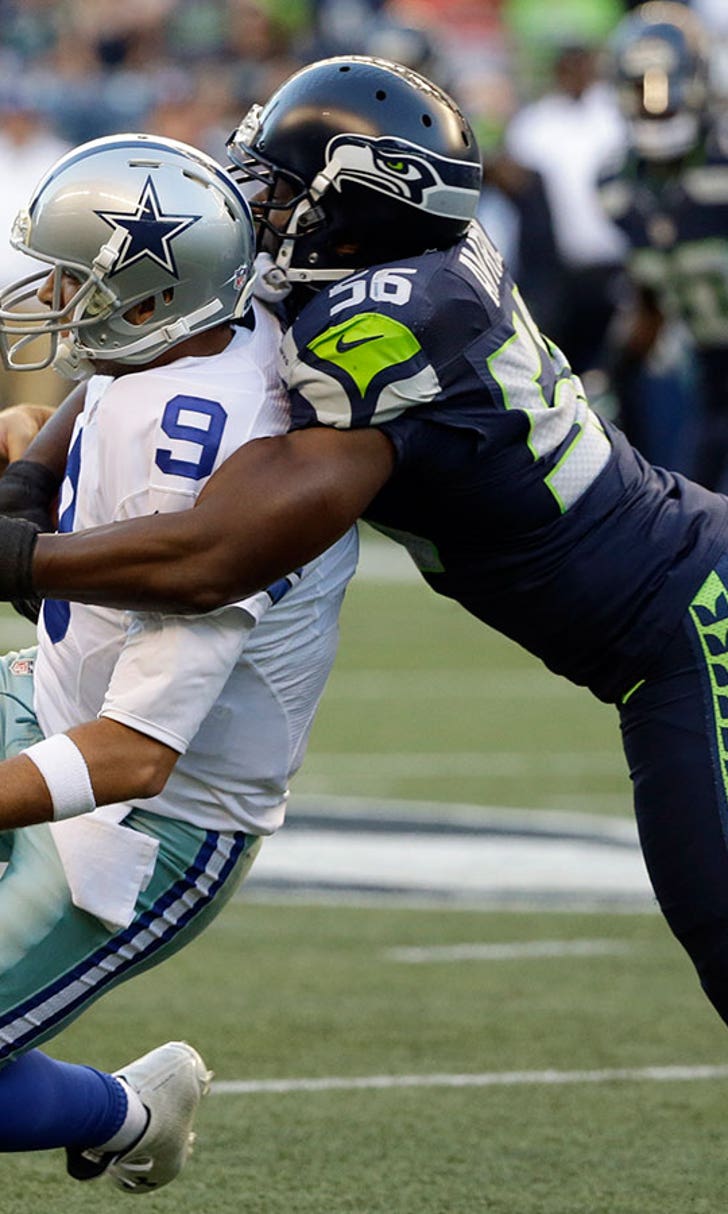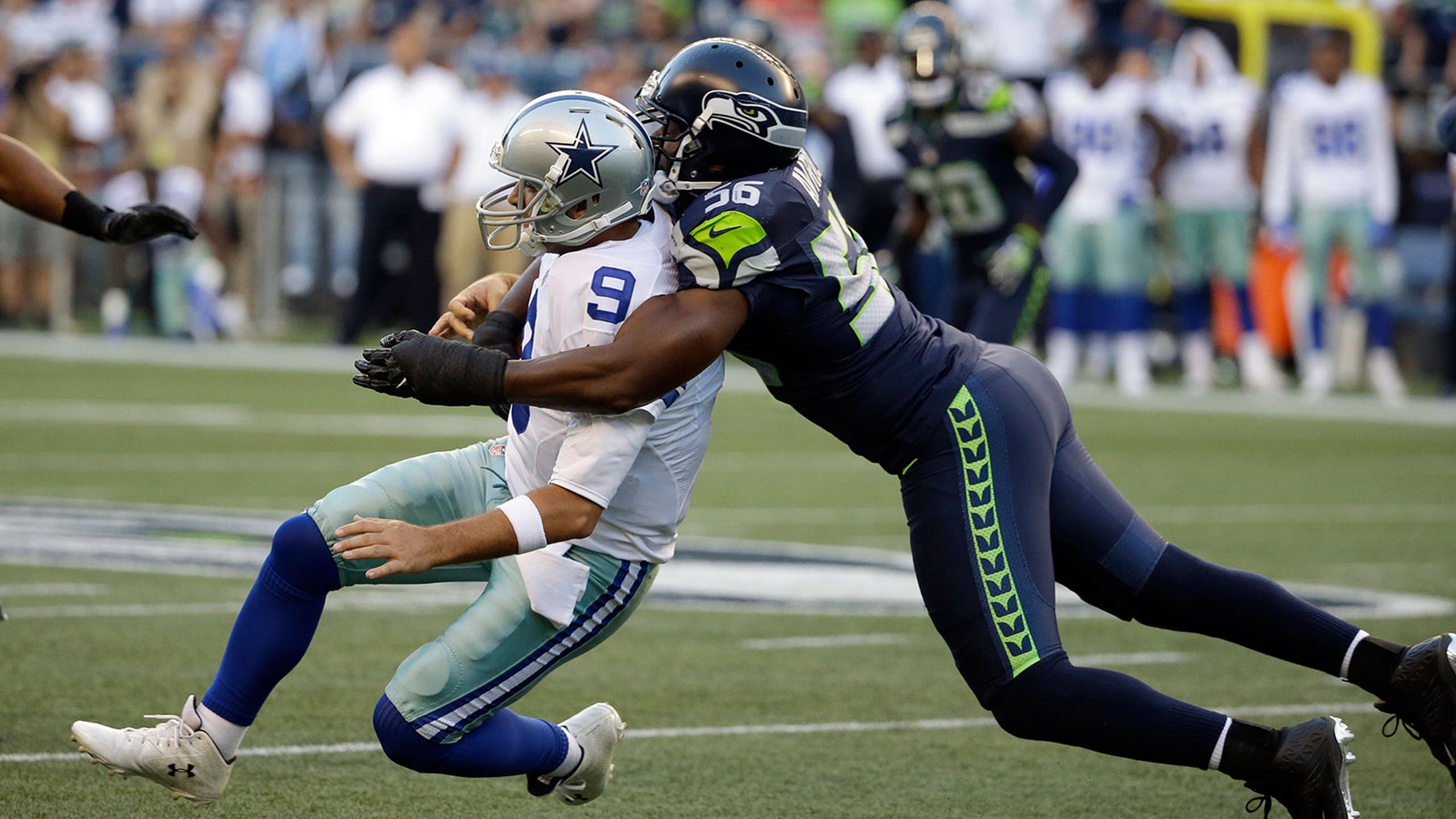 Tony Romo to Seahawk who KO'd him: 'We will see y'all in the playoffs'
BY foxsports • September 3, 2016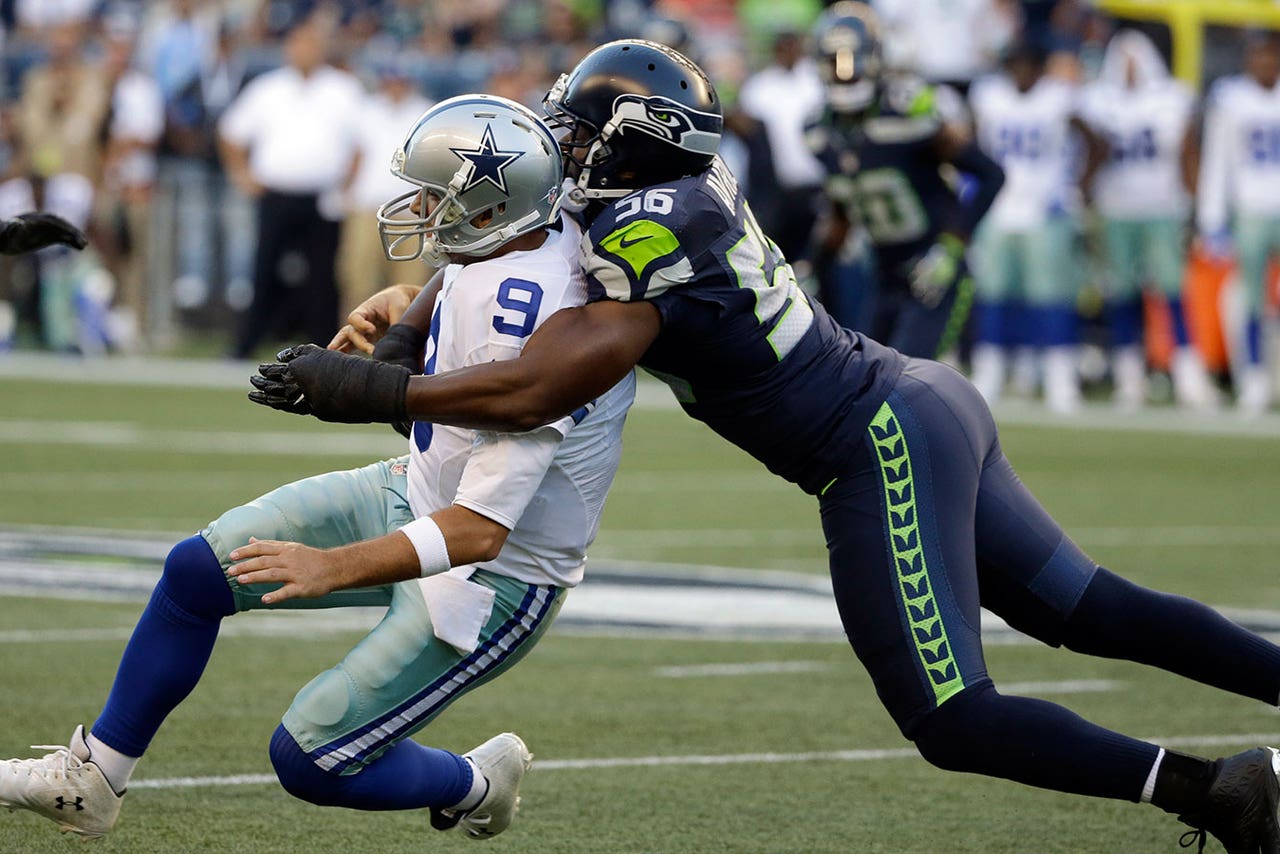 Tony Romo apparently isn't holding a grudge against the Seattle Seahawks lineman who left him with a broken bone in his back, or giving up on the Dallas Cowboys' season.
Cliff Avril said he got a lot of "hate" from Cowboys fans after his preseason hit that caused Romo's injury, but the Seahawks defensive end told the Fort Worth Star-Telegram that Romo texted him, "You take care of the NFC West, we will see y'all in the playoffs."
Avril said he reached out to Romo because "as pros we respect each other." But Cowboys fans felt otherwise and let him know.
"It finally died down the last day or two but it was a good six straight days," Avril said. "I got a couple of hundred mentions, people talking reckless. If they see me in the street they are going to fight me. A bunch of Twitter thugs.
"It was a football play. I was trying to get the ball out. It was a freak accident. I didn't think it was that crazy. It was an unfortunate situation. As pros we respect each other, we are not trying to hurt each other and put you out."
When Romo went out unexpectedly just three plays into the third preseason game, rookie Dak Prescott came in and showed he could handle the starting job. The fourth-round pick from Mississippi State finished the preseason 39-of-50 (78 percent) for 454 yards with five touchdowns and no interceptions. He also ran for two scores.
The Cowboys added veteran Mark Sanchez on Saturday after the Broncos released him.
Dallas has to decide whether to place Romo on the injured reserve-return list. Romo would miss the first seven games if he's on that list, and Sanchez could take that roster spot.
The Associated Press contributed to this report.
---
---