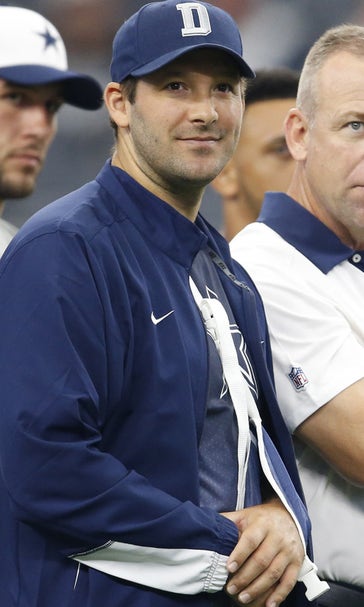 Tony Romo expected to return to practice next week
October 30, 2015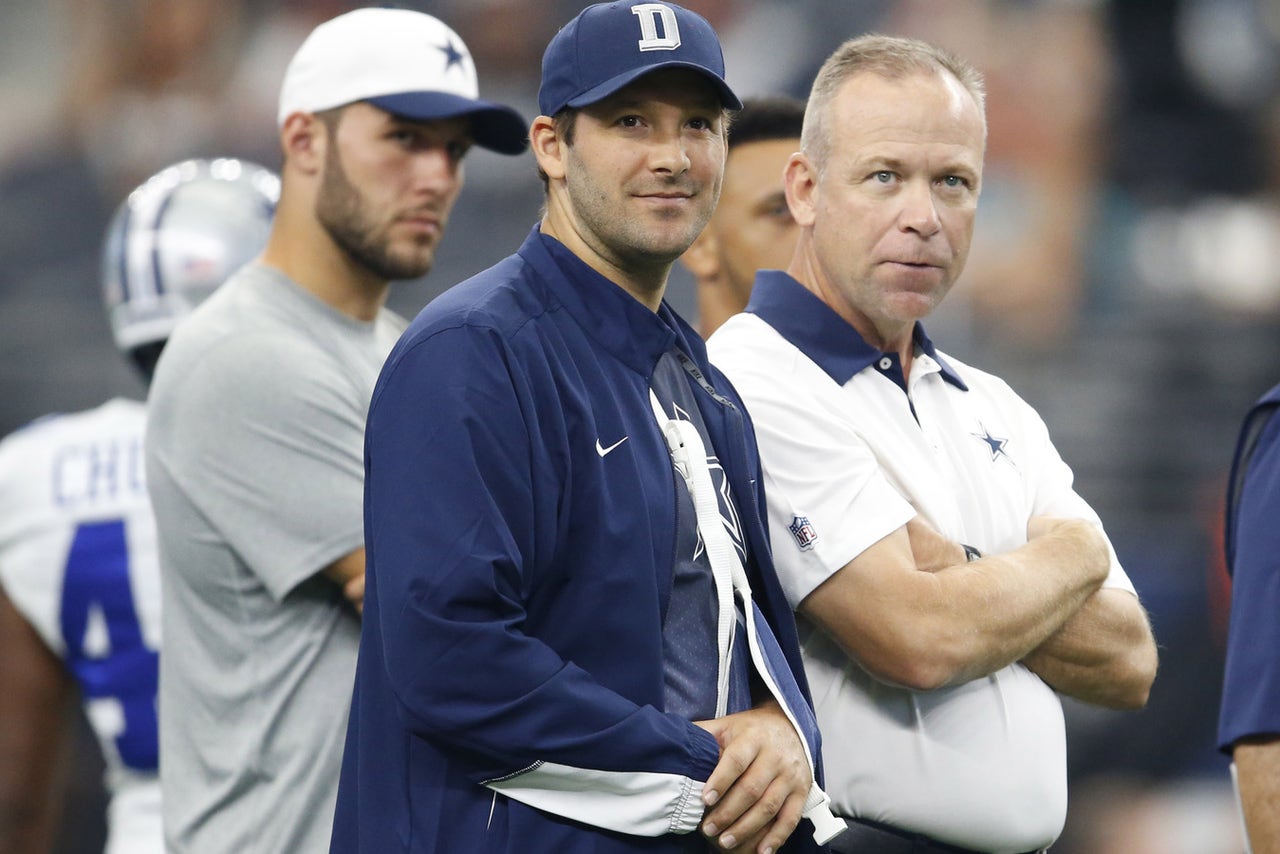 By Rachel Wold
The Dallas Cowboys are preparing for Tony Romo's return to practice next week. Combined with the return of Dez Bryant, who started practicing this past week, this is great news for the team, which has struggled with four straight losses since Romo's injury.
Romo is officially allowed to start practicing next week and has already been doing some throwing with head coach Jason Garrett, who says the quarterback "looks good," via David Helman of the team's website.
The Cowboys are trying to come up with a plan to mesh Romo back into practice sessions while also letting backup Matt Cassel get enough work with the first team.
"Want to get him out there without compromising the preparation of our team," Garrett said Friday of Romo, per Ted Madden of WFAA-TV."
According to the NFL IR rules, a player on IR Recall is able to practice with the team after a six-week absence and is eligible to play after eight weeks. The two week waiting window for Romo starts Monday.
Offensive coordinator Scott Linehan wants to assess the quarterback's conditioning before working him out.
"We've got to kind of see where it is, how he feels the first week. Mentally he's going to be fine, but the conditioning part we'll see where he is and then kind of integrate him into practice into some way, shape or form."
Owner Jerry Jones said on Friday that Romo "physically is really doing well," according to Charean Williams of the Fort Worth Star-Telegram, so it shouldn't be surprising if the quarterback is seen on the practice field following the team's Week 8 contest against the Seattle Seahawks.
The Cowboys sit dead last at 2-4 in the NFC East, and the team needs Romo to return as soon as possible to revive this sinking ship. Fortunately, the NFC east is still up for grabs with no one team completely dominating the division at this point in the season.
More from Sportsnaut:
---
---