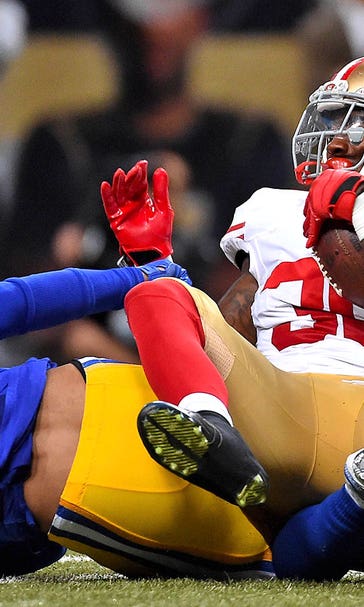 Tomsula accepts blame for leaving 49ers' backfield short-handed
November 1, 2015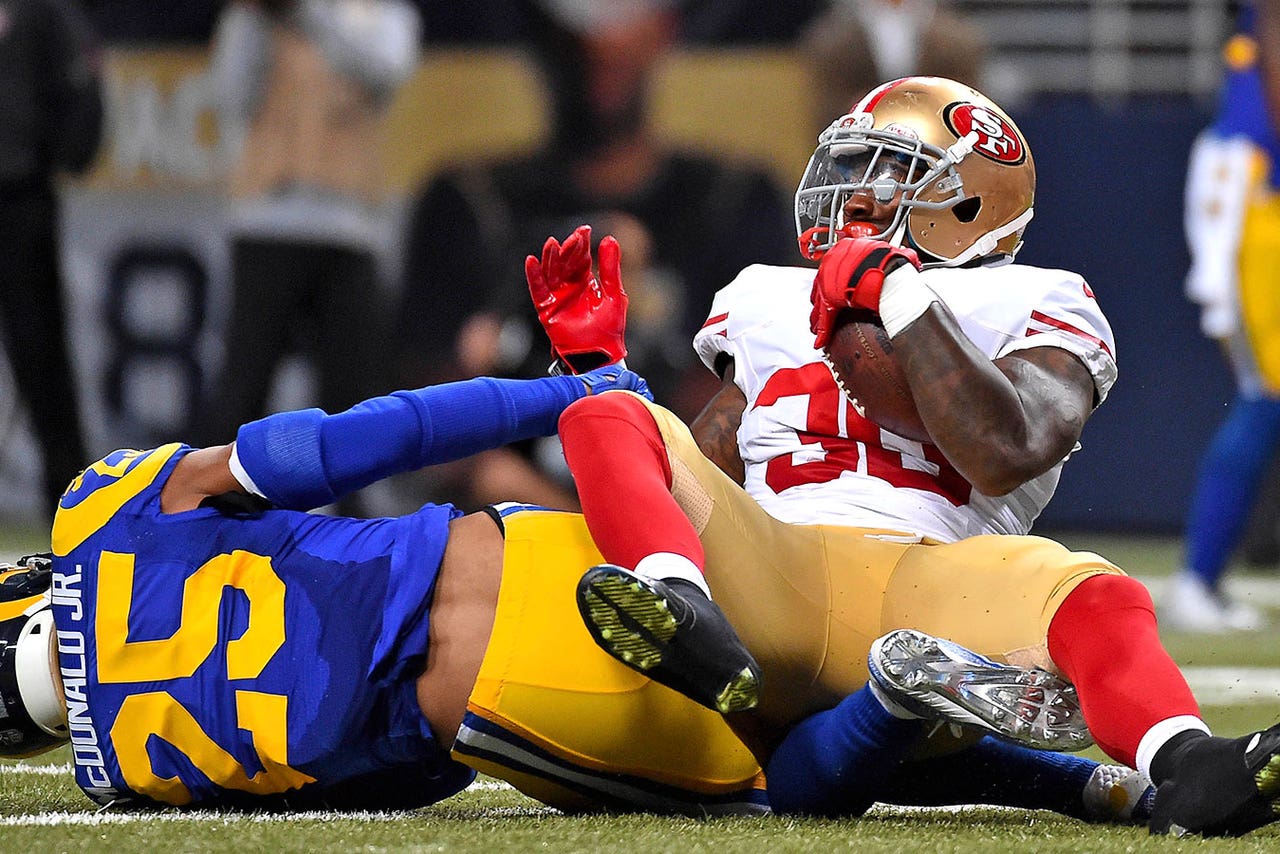 The San Francisco 49ers entered their Week 8 matchup with their leading rusher and top receiver inactive.
That recipe spelled disaster for the league's lowest-scoring team, which was held without a touchdown for the second straight game in Sunday's 27-6 loss at the St. Louis Rams. San Francisco managed only 189 yards of total offense, the fourth time in six games it has failed to amass 200 yards.
"What we did today was not good enough," 49ers coach Jim Tomsula said. "That is me, 100 percent, OK?"
Tomsula blamed himself for leaving the team short-handed in the backfield. Despite starter Carlos Hyde's foot injury, Tomsula released rookie running back Jarryd Hayne late in the week and promoted Kendall Gaskins from the practice squad on Saturday.
That left Reggie Bush, who had already missed three games this season, as the starter, but Bush suffered a possible torn ACL in the first quarter and another rookie, Mike Davis, was knocked out with a hand injury. Suddenly, Gaskins was the only healthy body in the backfield for the season half.
The end result? San Francisco rushed for 38 yards in the game, its lowest total since Sept. 13, 2009.
"It's difficult," 49ers quarterback Colin Kaepernick said. "It's something, we have to be able to make up for those things. We have to make plays with other players. We weren't able to get that done today."
#49ers down to 1 running back: Kendall Gaskins, promoted yesterday off practice squad. Hyde inactive Bush out-knee Davis out-hand Hayne cut

— Cam Inman (@CamInman) November 1, 2015
---
---