Tom Brady: NFL players must 'stand together' to show their collective strength
BY Andrew Lynch • November 15, 2016
Tom Brady says that DeflateGate is really and truly in his rear-view mirror. The New England Patriots QB isn't thinking about his punishment anymore, honestly. Yet that doesn't mean he wants any other NFL player to go through such a drawn-out saga ever again.
Before Thursday night's game between the Carolina Panthers and Denver Broncos, Brady joined Westwood One's pregame show. When asked about his battle with the league, Brady gave a measured answer:
Given the NFL's current kerfuffle over the American flag, maybe Brady could have picked a slightly different phrase instead of "stand together," but the message is loud and clear. While Roger Goodell has the ultimate authority in the league, players need to make sure they're fighting for their rights as well.
Whether Brady's own suspension was a reaction to the 2011 CBA, which some owners reportedly viewed as too player-friendly, or simply happened in a vacuum, the 16-year veteran knows that the next round of negotiations will be crucial.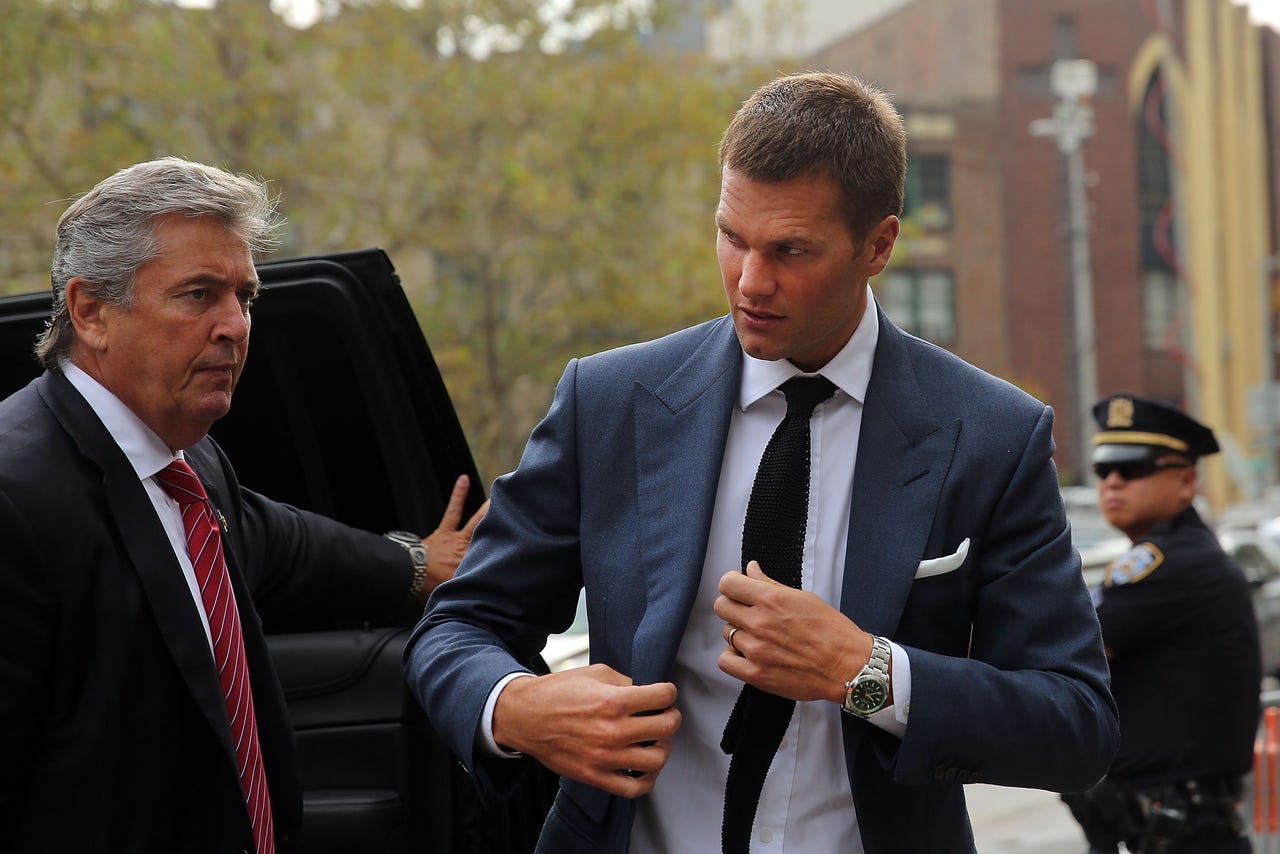 I'm not sure Brady's entirely correct on that one — most fans don't care about the negotiations between the league and the players; they just want to watch football. For the players, though, being prepared is absolutely crucial.
After all, Brady knows just how much you can suffer when you put unfettered power in the hands of one person.
---
---