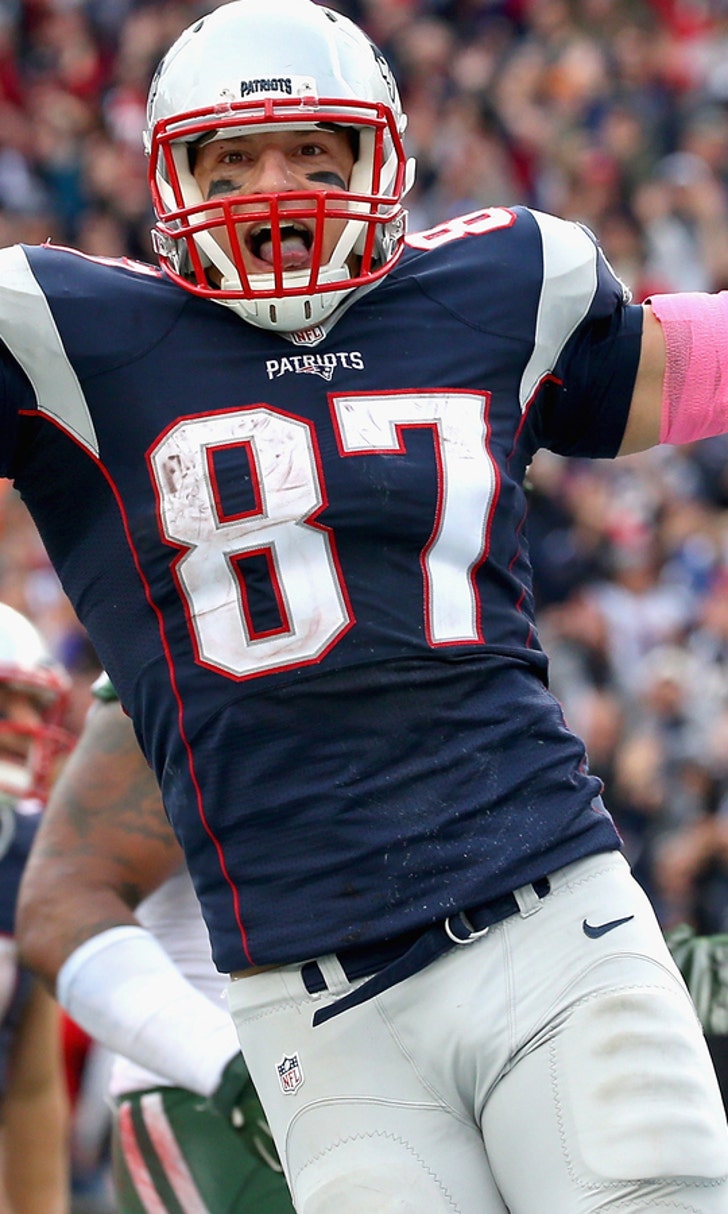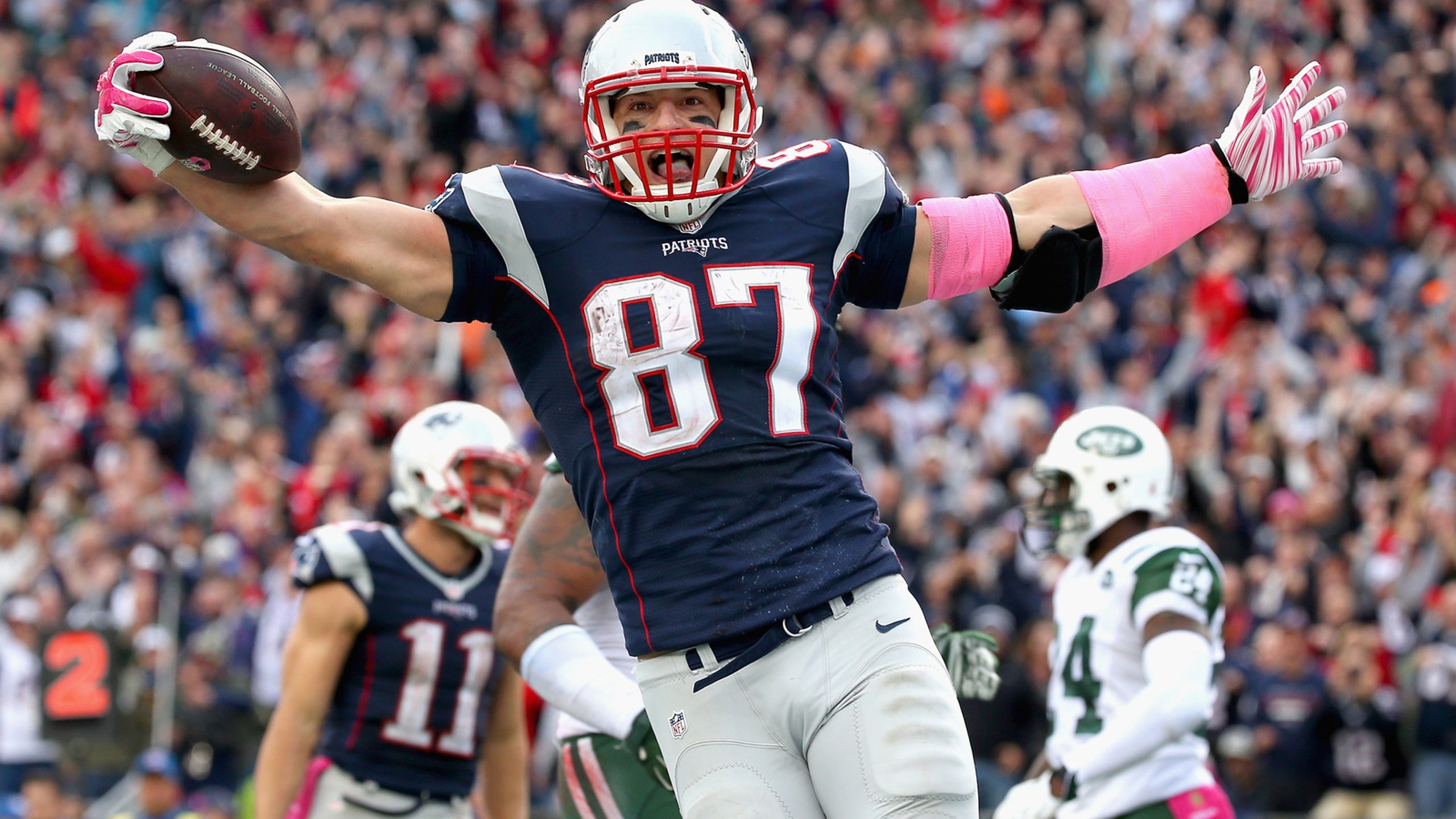 Tom Brady: Gronk is 'a little different' than Patriots' small-statured receivers
BY foxsports • November 4, 2015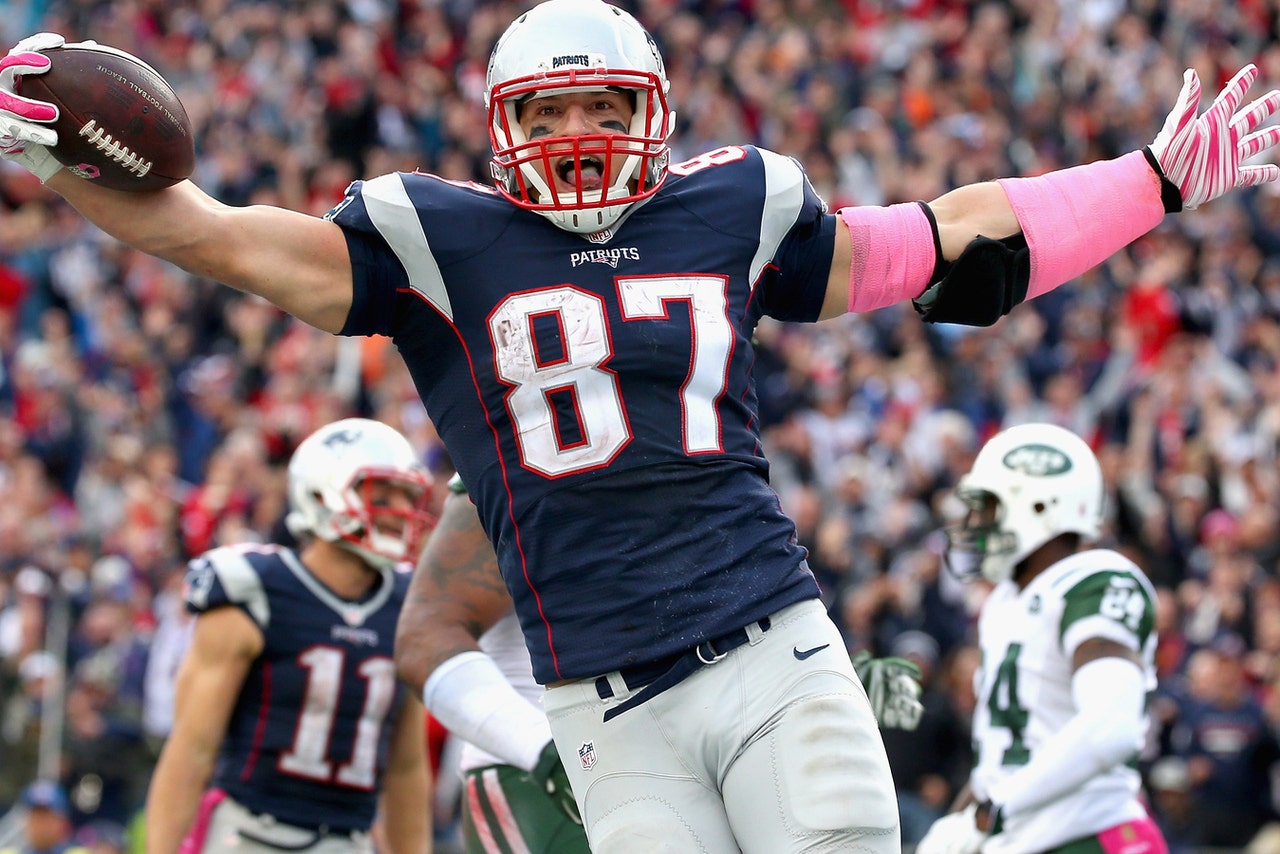 by Doug Kyed
From Troy Brown to Deion Branch, Wes Welker and Julian Edelman, New England Patriots quarterback Tom Brady has done most of his work throwing to receivers under 6 feet.
So, it must be nice for Brady to see a 6-foot-6, 265-pound monster tight end like Rob Gronkowski sprinting down the field against a defensive back every week.
"Gronk running down the seam, he's such a big target," Brady gushed Wednesday. "I think he's got a great catch radius. He's got great speed. I don't know what he was timed when he came out of college, but he gives great body language when he runs. I can really tell when he really starts to accelerate, and he feels like he can run by the guy that is on him.
"Even the throw I made the other night to him, it wasn't even really a great throw. But because he was by him so far, he was able to adjust and make it. He makes a tough play on the defender. The guy's running so hard to catch up, then you throw it a little bit behind Gronk, the guy's really out of control playing him. He's just a big target running down the field and a little different than Julian and Danny (Amendola), who are a little smaller in stature. But Gronk's just a big target, so he makes it easy on me."
Gronkowski has 40 catches for 646 yards with seven touchdowns this season. He's on pace for a ridiculous 91 receptions for 1,477 yards and 16 scores. Gronkowski's success doesn't mean Brady is going away from the little guys, however. Edelman, who's 5-foot-10, 200 pounds, has 52 catches for 584 yards with six touchdowns, and 5-foot-11, 190-pound Amendola has 26 catches for 300 yards and two scores.
Gronkowski helps open up the field for the Patriots' other receivers, because he usually commands a strong safety or bracketed coverage from a linebacker and safety. There are times Edelman is being covered one-on-one by a linebacker, and Amendola breaks free to get wide open. Ironically, Amendola has been a better deep target this season than Gronkowski.
More from NESN.com:
---
---