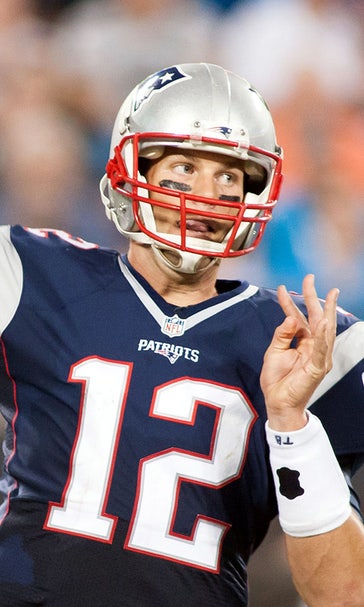 Tom Brady: Going undefeated is 'furthest thing from anybody's mind'
November 2, 2015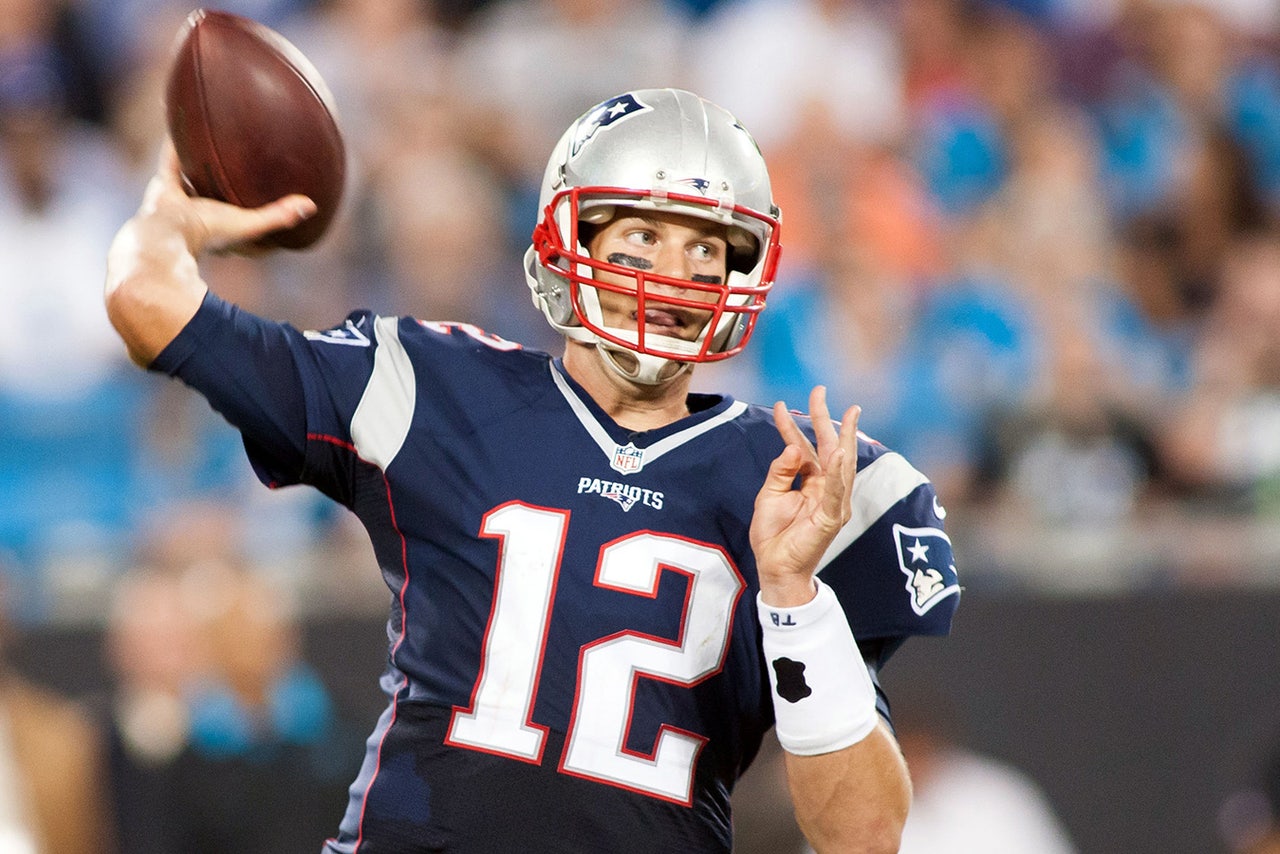 The New England Patriots, sitting at 7-0, are in familiar territory. It wasn't long ago that the Patriots ran the table in the regular season, only to lose to the New York Giants in the Super Bowl, ending their season at 18-1.
The 2015 team has looked eerily similar to that of the 2007 squad, with Tom Brady playing as well as ever. While others will make comparisons to the 2007 team, Brady won't be one of them.
"That'd be the furthest thing from anybody's mind," he said on WEEI. "I could really care less about those type of things. When you reflect back, you think, 'Wow that was a great year.' But when you're in the middle of it, you can't do anything about a game in December."
Although it is still early, it's hard not to look at the Patriots' schedule and think about a possible 16-0 season. Only two teams, the Broncos and Jets, have winning records, while the other seven teams have just 20 combined wins between them. That's not to say the Patriots will win all nine of their remaining games, but the Broncos look like their biggest obstacle -- and maybe their only one.
Of course, Brady won't be looking that far ahead, as he and his teammates will focus on the current task at hand: Beating the Washington Redskins.
"We got one mission this week. It sounds like a cliche but it's not because it's what our team is about," Brady said. "We're short-term focused. Every week, you put together a different plan. Coach talks about, 'It's a blank canvas.' You start each week, and you gotta put the same amount of work in every single week. And you can't forget one detail. Then you get one chance to go out there and do it on Sunday."
Talk of an undefeated season will need to wait a little while longer, and even if the Patriots do run the table, Brady probably won't compare this team to the 2007 group. 
---
---