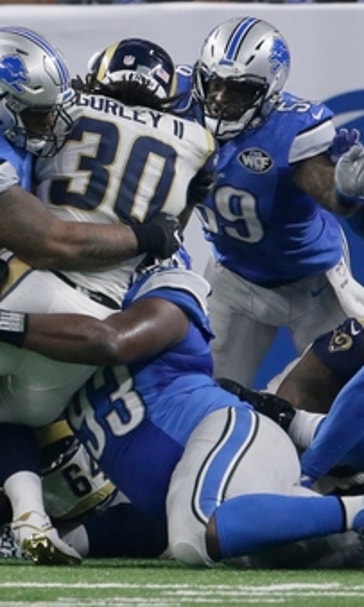 Todd Gurley has no room to run for struggling LA Rams
November 11, 2016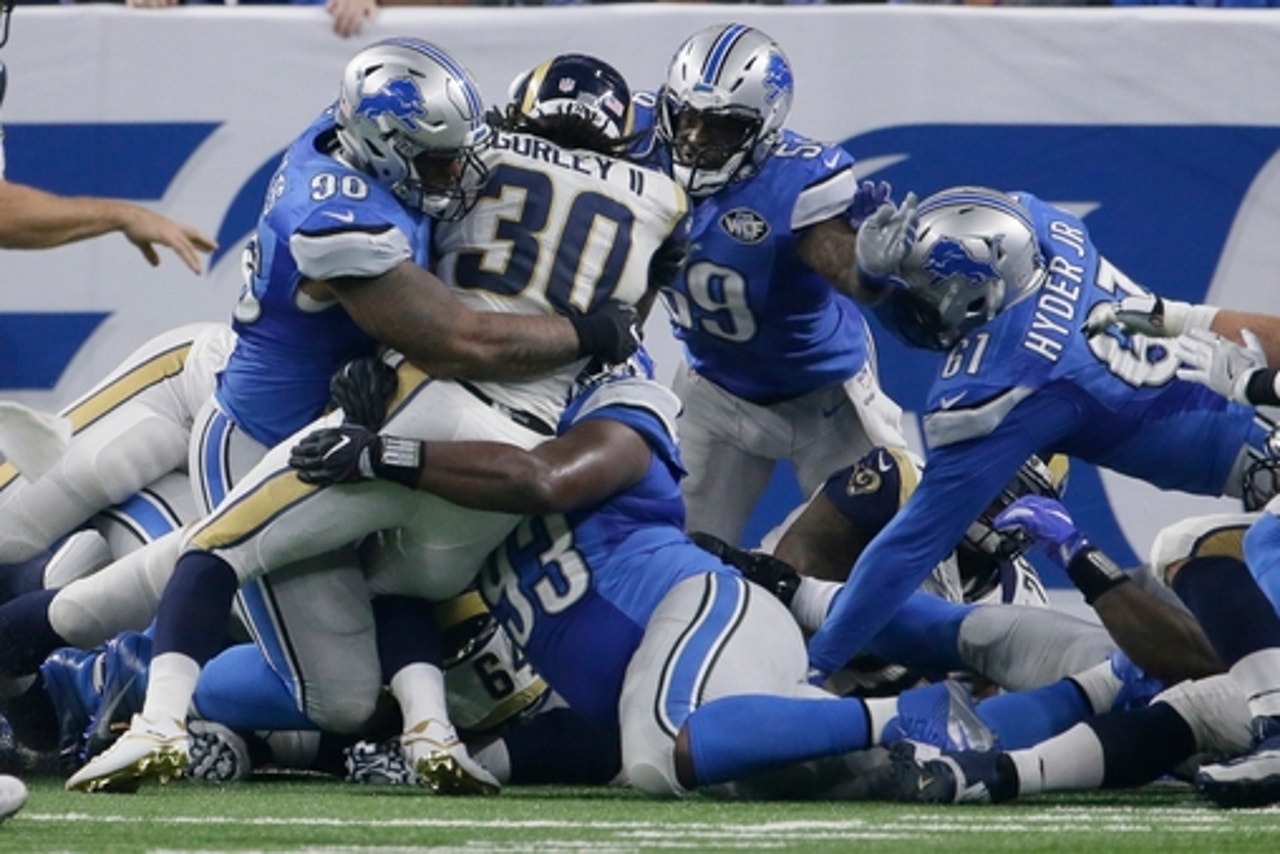 THOUSAND OAKS, Calif. (AP) Todd Gurley seemed all set to become one of the NFL's most prominent running backs when he moved west with the Los Angeles Rams.
So far, his numbers aren't looking good under the Hollywood spotlight.
Gurley is halfway through an unimpressive season on an offense apparently incapable of getting him room to run. While his coaches praise his work ethic and mental approach, Gurley acknowledges he's simply trying not to get frustrated.
''Just got to stay consistent,'' Gurley said Friday before the Rams flew to New York. ''Just stay patient.''
Gurley is 18th in the NFL with 451 yards rushing, but his 3.1 yards per carry are the worst among the NFL's top 45 ball carriers. He hasn't broken a run longer than 33 yards all season, and his carries are declining to just 41 over the past three games.
With little respect for the Rams' passing game, defenses have loaded up to stop Gurley all season long - and it's working. He hasn't topped 85 yards in any game this year, and he has scored just three touchdowns.
The Rams (3-5) have lost four straight as they head out to face the Jets (3-6), who have one of the NFL's best run defenses. Gurley's wait to get rolling could easily last another week, but the Rams can't afford to wait much longer for results from the league's 31st-ranked offense.
''The biggest challenge for us offensively is running the football,'' coach Jeff Fisher said. ''Todd is not getting enough carries. Our passing numbers are skewed. ... His touches and his numbers need to increase significantly. That's what we discussed, and what we're working on right now.''
But when Gurley gets those touches, he hasn't been able to do much with them, which leads to an offense that fell behind and required Case Keenum to throw 99 passes over the last two games.
The Rams are desperate for any consistency in their offense, but offensive coordinator Rob Boras realizes a steady running game would make it easier for Gurley to find the rhythm he has lacked all season. Gurley and Los Angeles' offensive line simply can't execute it against those run-focused defenses.
''For any runner, and especially a guy like Todd ... the more carries they get, the more that they're going to settle in,'' Boras said. ''Not only as a runner, but as the blockers, the O-line, the tight ends. Part of that is staying on the field and sustaining some drives and eliminating three-and-outs. That's obviously what we're trying to get done.''
Gurley and the running game seemed to be the Rams' greatest offensive strength heading into this homecoming season. The Georgia product romped to 1,106 yards and 10 touchdowns last year, impressing the entire NFL with his speed and tenacity. The 10th overall pick in the 2015 draft was the Offensive Rookie of the Year despite starting just 12 games, making up for it by averaging 4.8 yards per carry.
But Gurley's production hit another trough last weekend when he got 48 yards on a season-low 12 carries against Carolina. He even watched the final drive from the sideline in favor of Benny Cunningham, the Rams' favored back in two-minute drill situations.
The struggles have prompted Gurley to go back to the elemental foundations of his position. While his coaches haven't criticized his performance, Gurley clearly has been discussing the importance of patience when hitting holes or reading blockers.
''Even when the hole is not there, (what's important is) still being able to just read it the same, and don't try to do nothing outside of the play,'' Gurley said. ''Just making sure you're on the same track as everybody else, because once you start to predetermine stuff, that's when you know you're not on the same page as your linemen. You try to bounce it outside. You get holding calls. You just want to stay consistent.''
Gurley missed two practices this week with a thigh injury, but returned at full strength Friday. He plans to play in New York, and his body feels much better than it did last season, when he missed training camp while recovering from knee surgery.
''You just have to stay patient, stick to the plan, keep going out there and work hard,'' Gurley said. ''Just hope that things open up, and I'm pretty sure they will.''
---
For more NFL coverage: www.pro32.ap.org and www.twitter.com/AP-NFL
---
---