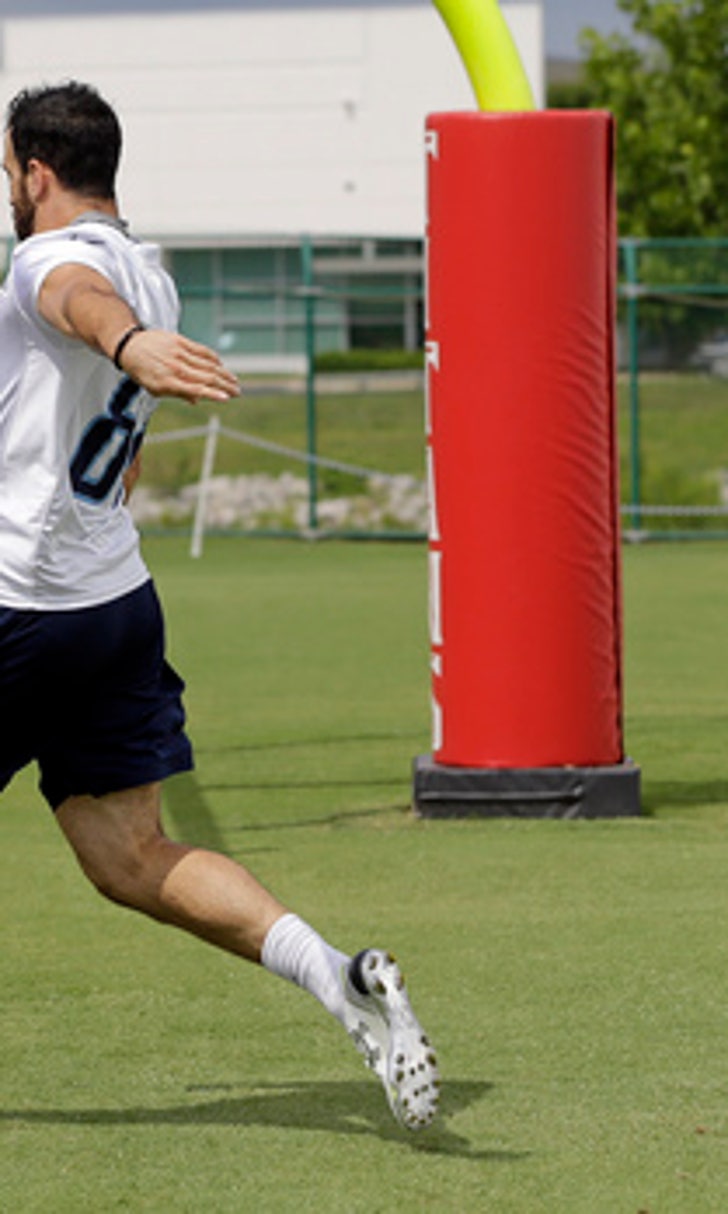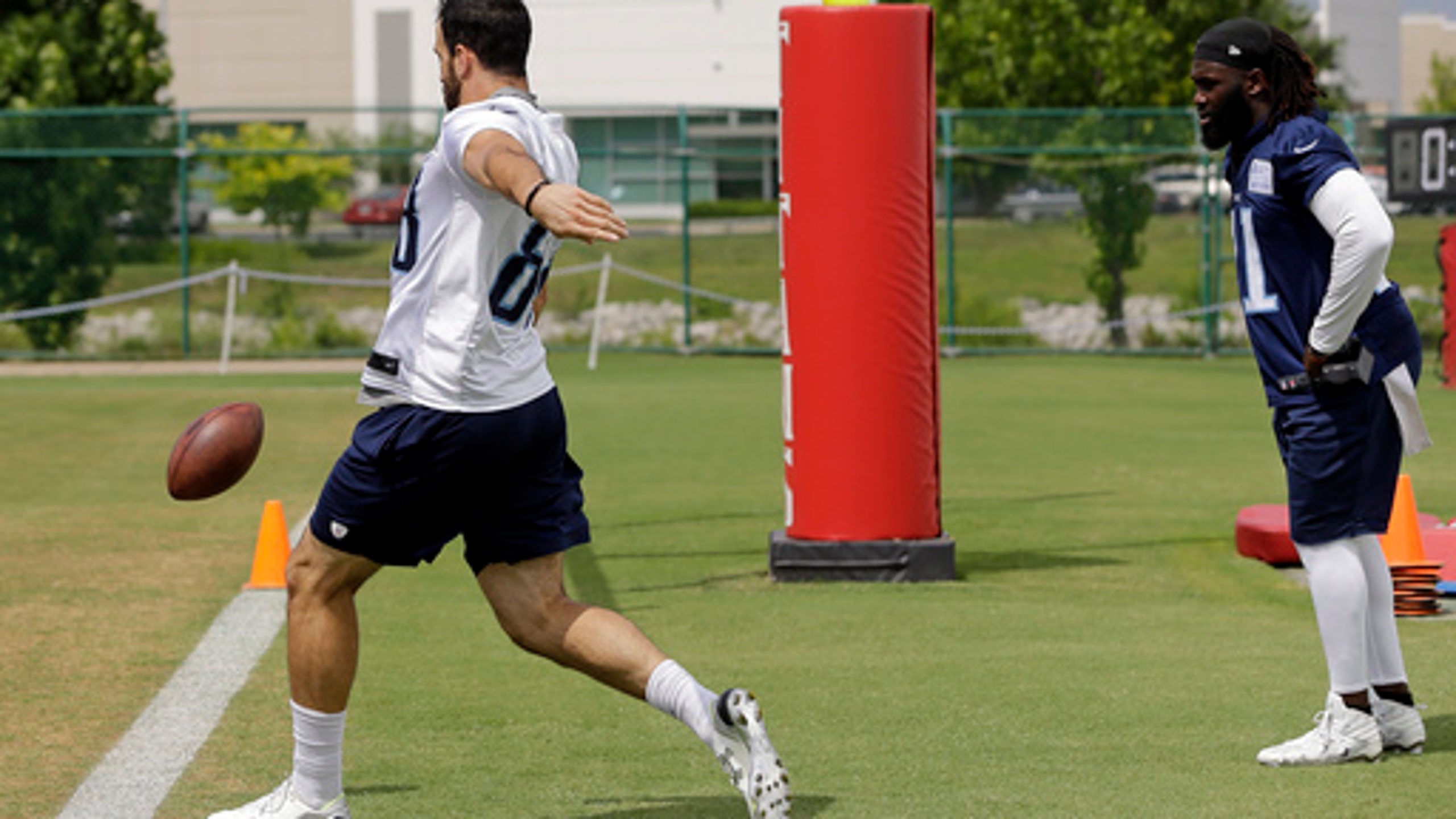 Titans win punt, pass, kick game to end minicamp early
BY AP • June 15, 2017
NASHVILLE, Tenn. (AP) Tennessee coach Mike Mularkey made his Titans work hard to earn a pass from the final practice of their three-day minicamp and wrap up the offseason program a bit early.
They had to beat the coaches at a high-speed punt, pass and kick competition Thursday.
Tight end Jace Amaro kicked a 70-yard punt that got help from a nice roll, while offensive lineman Dennis Kelly used his toe to put a 27-yard field goal through the uprights to start the Titans - players at least - celebrating.
''Did you see them at the end?'' Mularkey said. ''They looked pretty excited about not having to practice. Body language says a lot. Coaches did not look very happy.''
Coaches will have to work Friday, while the Titans cleared out of the locker room pretty quickly Thursday to enjoy a break that ends July 28 when they report back for training camp.
Mularkey gave his Titans a chance to earn a similar escape a year ago to conclude the offseason program a bit early. The coach is even happier with the Titans after their second straight offseason with him in charge coming off a 9-7 record last season .
''We're ahead of where we were last year,'' Mularkey said. ''I think I've said this before, I think we're a better team. Now this is without pads, further ahead than even we were at the end of the year just based on the way we're executing plays. Again, this is in the offseason. This is no pads. It's not having to block anybody or beat anybody bump and run, but I feel like we're ahead.''
Mularkey and the Titans believe they've been able to build on 2016 thanks to finally having some continuity both in the coaching staff and in the offensive and defensive schemes. The coach said that's allowed the veterans to better assist the rookies, so much so that the coach says rookies didn't stand out in practice because of any mistakes being made.
The coach didn't make Thursday's game easy. He surprised everyone by moved each player over a spot, so Amaro who had prepared to kick off suddenly found himself punting. Luckily, Amaro played soccer into high school. Kelly, a kicker in high school, used his toe rather than a soccer-style approach to beat the coaches with tight end Phillip Supernaw snapping the ball and cornerback Kalan Reed holding.
Kelly said it helped knowing he didn't have to worry about anyone rushing him to try to block his field goal attempt. But he did face the pressure of trying to make sure he beat the coaches with defensive line coach Nick Eason kicking.
''It's definitely a lot of team bonding,'' Amaro said. ''I think we're really close from the defense to offense to special teams. It definitely helps out with team chemistry a lot.''
INJURY UPDATE: Mularkey is expecting a very healthy roster for training camp. Quarterback Marcus Mariota is following his own plan first spending time with family before going to Oregon for more training and recovery from a broken right leg . Mularkey said LB Kevin Dodd (right foot), WR Tajae Sharpe (right foot), DL Karl Klug (Achilles tendon) and DL Sylvester Williams (ankle) will stay in Nashville to continue rehabilitation. Mularkey expects Dodd, the No. 33 pick overall in 2016, to be cleared for training camp barring any accident like dropping a weight on his foot.
---
For more NFL coverage: http://www.pro32.ap.org and http://www.twitter.com/AP-NFL
---
Follow Teresa M. Walker at www.twitter.com/teresamwalker
---
---