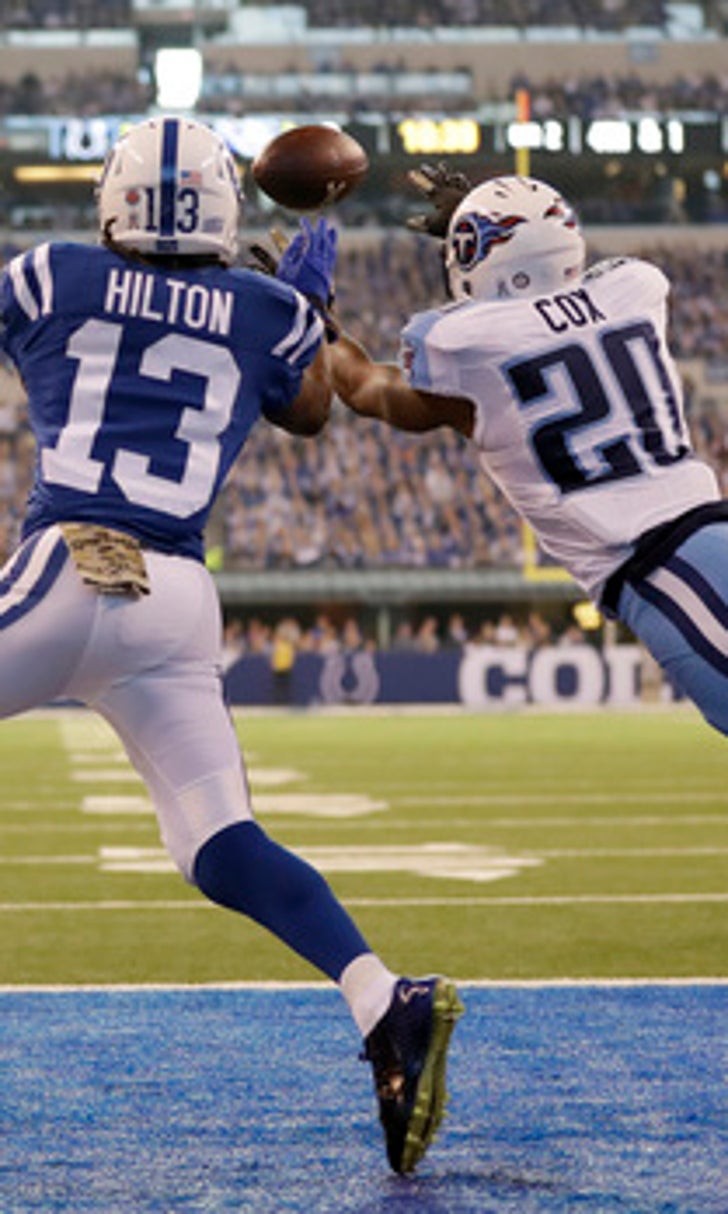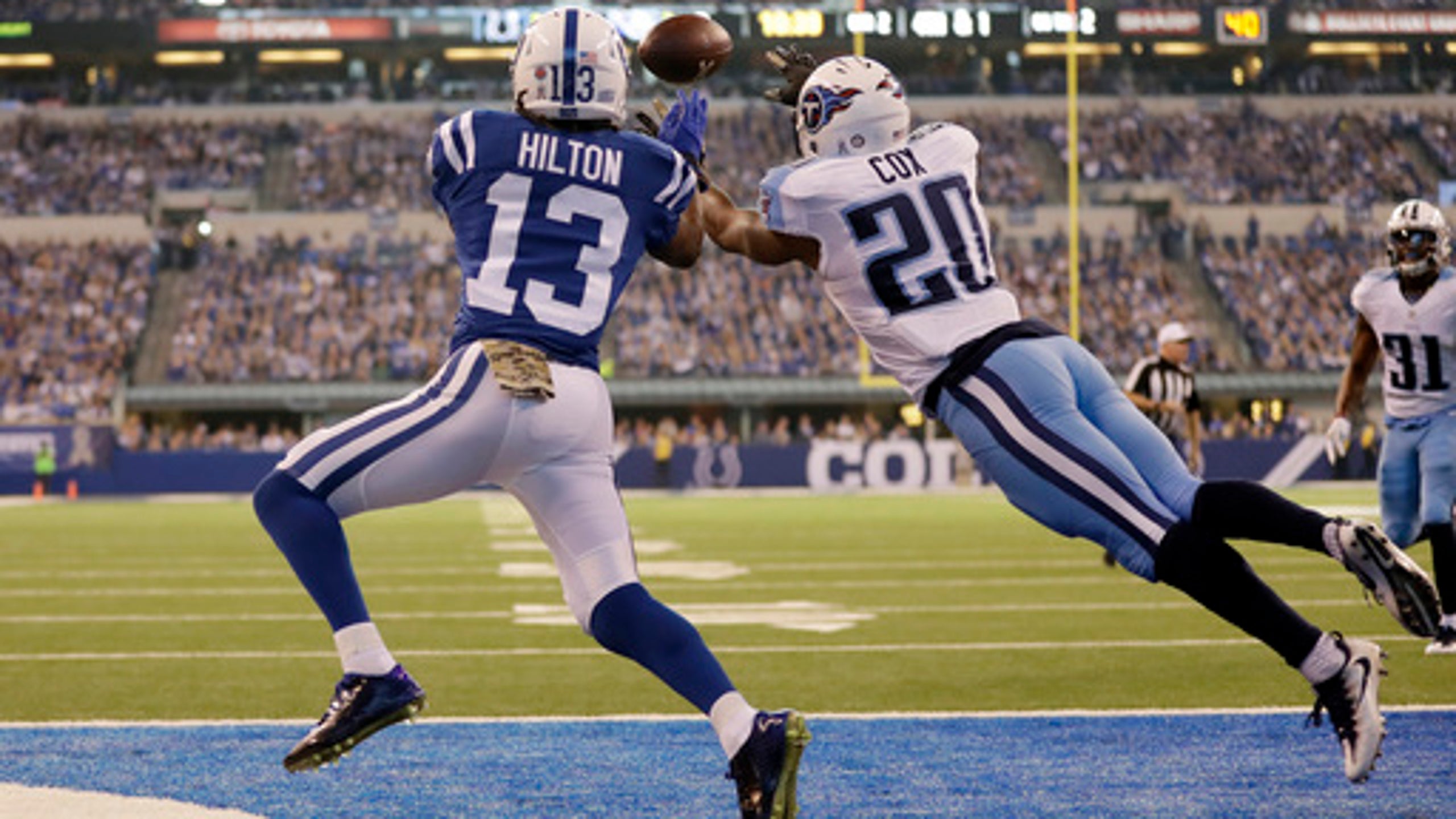 Titans search for answers after 24-17 loss at Indianapolis
BY foxsports • November 20, 2016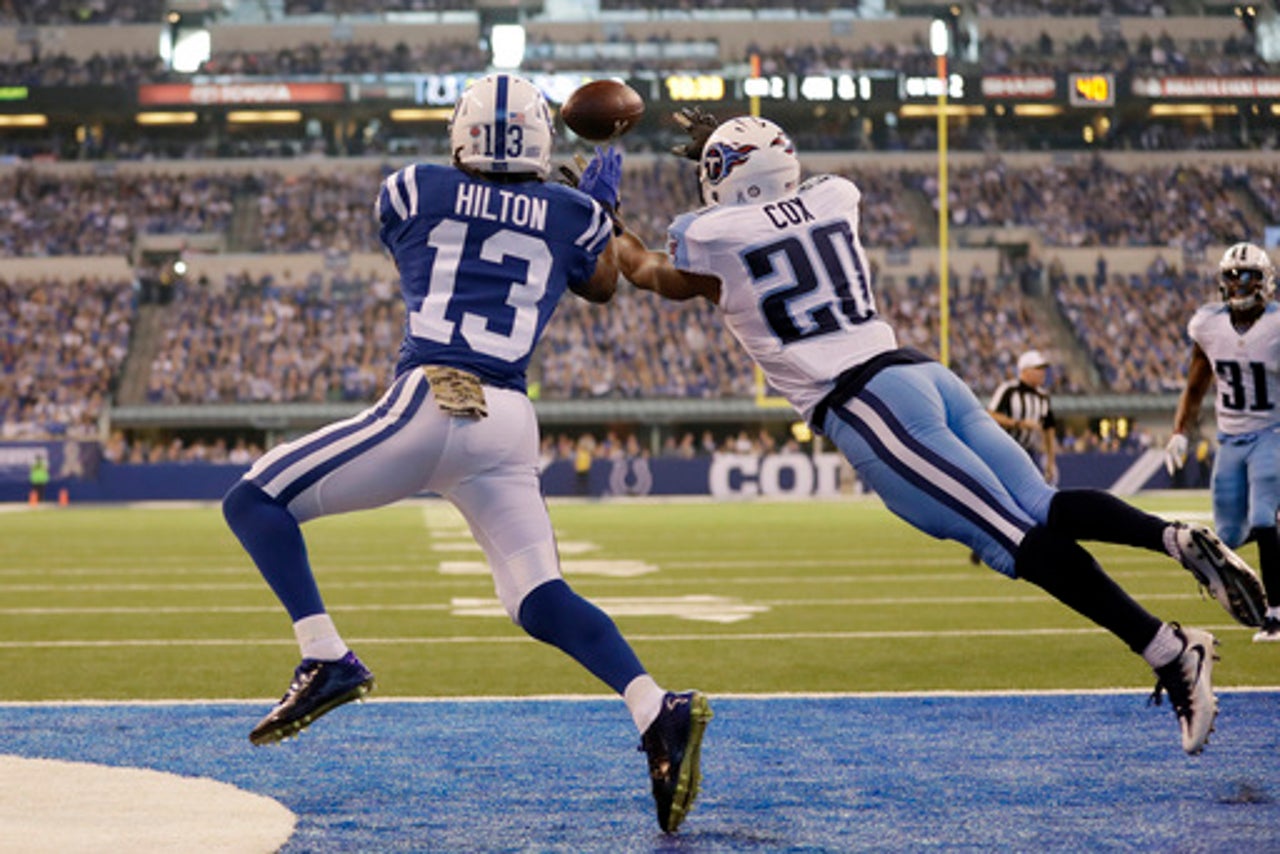 INDIANAPOLIS (AP) The Tennessee Titans thought they finally had the Indianapolis Colts on Sunday.
Their ground game was chugging along, Marcus Mariota was playing the best football of his short career, the defense had just shut down Aaron Rodgers & Co. and they were about to face a team that had been struggling.
Somehow, they still couldn't exorcise The Streak, and now the Titans are heading home looking for answers again.
''It hurts deeply inside, especially for me personally, having to lose to (Andrew) Luck again,'' defensive tackle Jurrell Casey said after the 24-17 loss. ''Like I always talk about, going back to my college days (at Southern California), it is time for me to get over the hump and beat this dude.''
Luck improved to 9-0 all-time against the Titans (5-6), who have lost 11 straight in the series.
But as discouraging as the numbers look, Tennessee still has plenty at stake. The Titans are a half game behind Indy (5-5) in the AFC South chase and two games behind division-leading Houston (6-3). So playoff visions still exist - if the Titans can rebound from another demoralizing loss to Indy.
''You can't come into their place and spot them 21 points,'' coach Mike Mularkey said. ''We did and we had a chance to come back in the second half and the way our guys came back, I give them a lot of credit. But we can't do that against teams in this stadium.''
Or any stadium if they're going to be playing after New Year's Day.
Tennessee was undone in this one by a mish-mash of penalties, blown coverages and an ineffective offense that got within 21-17 in the fourth quarter despite never really being in sync.
Now, it's back to the drawing board before heading to Chicago next week.
''Stay positive, don't get too frustrated, don't do anything dumb and don't listen to the outside,'' cornerback Perrish Cox said after letting a seemingly sure interception slip through his fingers and into the hands of receiver T.Y. Hilton for a touchdown. ''We know what we have, and we know we can play with every team in this league.''
They just have to prove it.
Some other things we learned Sunday:
NOT SO AUTOMATIC
Colts kicker Adam Vinatieri is human. The oldest player in the league at age 43 missed his first field goal attempt in 14 months when a 42-yarder sailed wide right. It ended Vinatieri's NFL record streak of 44 in a row but he atoned by making a 49-yarder in the fourth quarter for the final points of the game. ''The ball was flying good for a long time,'' Vinatieri said. ''I had a little hiccup right there, and I guess we're at one in a row now.''
GROUNDING MURRAY
DeMarco Murray had been on quite a run lately until Sunday when the Colts limited him to 21 carries for 70 yards. The Titans running back did reach the 1,000-yard mark for the third time. He also caught a 3-yard TD pass from Mariota. But his longest run was eight yards and his franchise-record tying streak of five consecutive games with a rushing score ended and he was stopped for no gain on fourth-and-1 from the Colts' 19-yard line with 2:42 left.
TRICKY COLTS
Indy dug deep into its playbook against Tennessee. Three times on the first two series, they lined up in the wildcat formation with Andrew Luck lining up at receiver. The third time, Frank Gore took the snap, ran left, flipped the ball to Luck and then got it right back for a 49-yard pass play because he was uncovered. The Titans weren't as fortunate Their fake punt on fourth-and-2 from their own 43 went for a 2-yard loss.
SURGING MARIOTA
Mariota continues to impress, throwing two more touchdown passes on a day he did not turn the ball over. Mariota wound up 25 of 38 for 290 yards, ran five times for 29 yards and broke Warren Moon's franchise record with his seventh consecutive multi-touchdown game. Continue to play that well, and the Titans will have their chances.
---
For more NFL coverage: www.pro32.ap.org and www.twitter.com/AP-NFL
---
---