National Football League
National Football League
Titans' running back working hard this offseason
Published
Jun. 7, 2012 6:08 a.m. ET

Chris Johnson is on a mission. The Tennessee running back insists he's still the best in the NFL, and he's working hard this offseason to make sure he bounces back after the worst season of his career.
Johnson has packed on 8 to 9 pounds of muscle as part of his strong commitment to the Titans' offseason program.
It's a dramatic difference from last year, when Johnson missed nearly the entire preseason holding out for a contract extension. He got his money, then the self-proclaimed best running back in the league ran for 1,047 yards. That was less than 13 others in 2011.
''I just know when I have been through the same things as everyone as far as camp and being on the same page as my offensive line, I feel like I am the best back in the league,'' Johnson said Wednesday.
Johnson took a handoff Wednesday during the Titans' second week of organized team activities, made a sharp cut to the left and shot into a gap opened by seven-time Pro Bowl offensive guard Steve Hutchinson. The veteran is one of the Titans' top free agent acquisitions this offseason.
Such openings were rare in 2011 for the man who led NFL in rushing over the last four years, and that left the Titans ranked 31st in the league in yards rushing per game.
Intent on returning to his old form that helped him earn his self-proclaimed nickname CJ2K, Johnson began lifting a month earlier than usual this offseason. Though Johnson hasn't completely eliminated McDonald's from his diet, he has replaced fried food for the most part with baked chicken and mashed potatoes. Johnson now weighs roughly 199 pounds.
''It'll just help me stay healthy and fresh, not so much break tackles,'' Johnson said.
Rebounding from a down year hasn't been easy for elite running backs over the past decade. Former Packers running back Ahman Green and former Seahawks running back Shaun Alexander were both under 30 when they recorded 1,800-yard seasons in 2003 and 2005, respectively. Neither rushed for 1,200 yards again.
Johnson became only the sixth man in the NFL to run for at least 2,000 yards in 2009 when he ran for 2,006 yards. Like Johnson, Jamal Lewis was only 24 when he became the fifth man to run for at least 2,000 yards. In his next six seasons, Lewis rushed for more than 1,300 yards only once.
In that record-setting season, Johnson had 22 carries of 20 yards or more and seven of at least 40. His explosiveness has declined with just 24 rushes of 20 yards or more combined and five of at least 40 in the past two seasons combined.
Coach Mike Munchak couldn't pinpoint Johnson's struggles when reviewing film at season's end. Johnson had trouble getting to the outside on stretch plays, his signature run through his first three seasons, and didn't locate the hole quickly enough on cut backs.
''Sometimes he cut back too soon, it was blocked well and then the next time he'd go well `I'm going to stretch the darn thing' and all of a sudden he should have cut back,'' Munchak said.
But the coach credits Johnson with working hard to come back with a great year.
''A lot of the weeks he has been here all five when that is not even necessary to do,'' Munchak said. ''I think he is realizing the benefits of being here and the benefits of being around his teammates. Like I said right from the beginning that builds a lot of chemistry and a lot of camaraderie and I think that is one of the biggest things that he has helped us with.''
Jake Locker continued to split first-team repetitions with Matt Hasselbeck. Locker, who also is taking turns with Hasselbeck talking to reporters, is confident with his grasp of the offense while he competes with the veteran for the Titans' starting quarterback job.
''After the year I was most happy about how prepared, I felt, as far as protections, checks and alerts,'' Locker said. ''I felt comfortable with them, I felt I knew them. I believe to be successful at this level you have to have confidence in your abilities and I do.''
Notes: The Titans promoted Blake Beddingfield to director of college scouting after serving as scouting coordinator the past five years. Beddingfield is in his 14th season with the team after joining Tennessee as a scouting assistant in 1999. ... The Titans also announced a 5k race Aug. 25 to help kick off the season. Each runner will receive a ticket to a game against either the Colts, Texans or Jaguars this season in partnership with Nissan and the organizers of the St. Jude Country Music Marathon and 1/2 Marathon. ... Munchak said C Eugene Amano (knee, ankle) practiced for a second straight day Wednesday, taking part in about 10 snaps in team drills. But the coach said G Leroy Harris (shoulder) may be held out of all OTAs since he can't wear pads to protect his shoulder.
---
---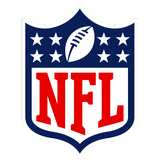 Get more from National Football League
Follow your favorites to get information about games, news and more
---